Beautiful in His Time is a participant in multiple affiliate marketing programs. The author of this blog may receive commission for purchases or clicks made through links on this website.
---
"Hi. I Ezra. I help Mommy. Mommy makin dinner."
"See milk?" Mommy says it's potatoes:
I like "by mommy":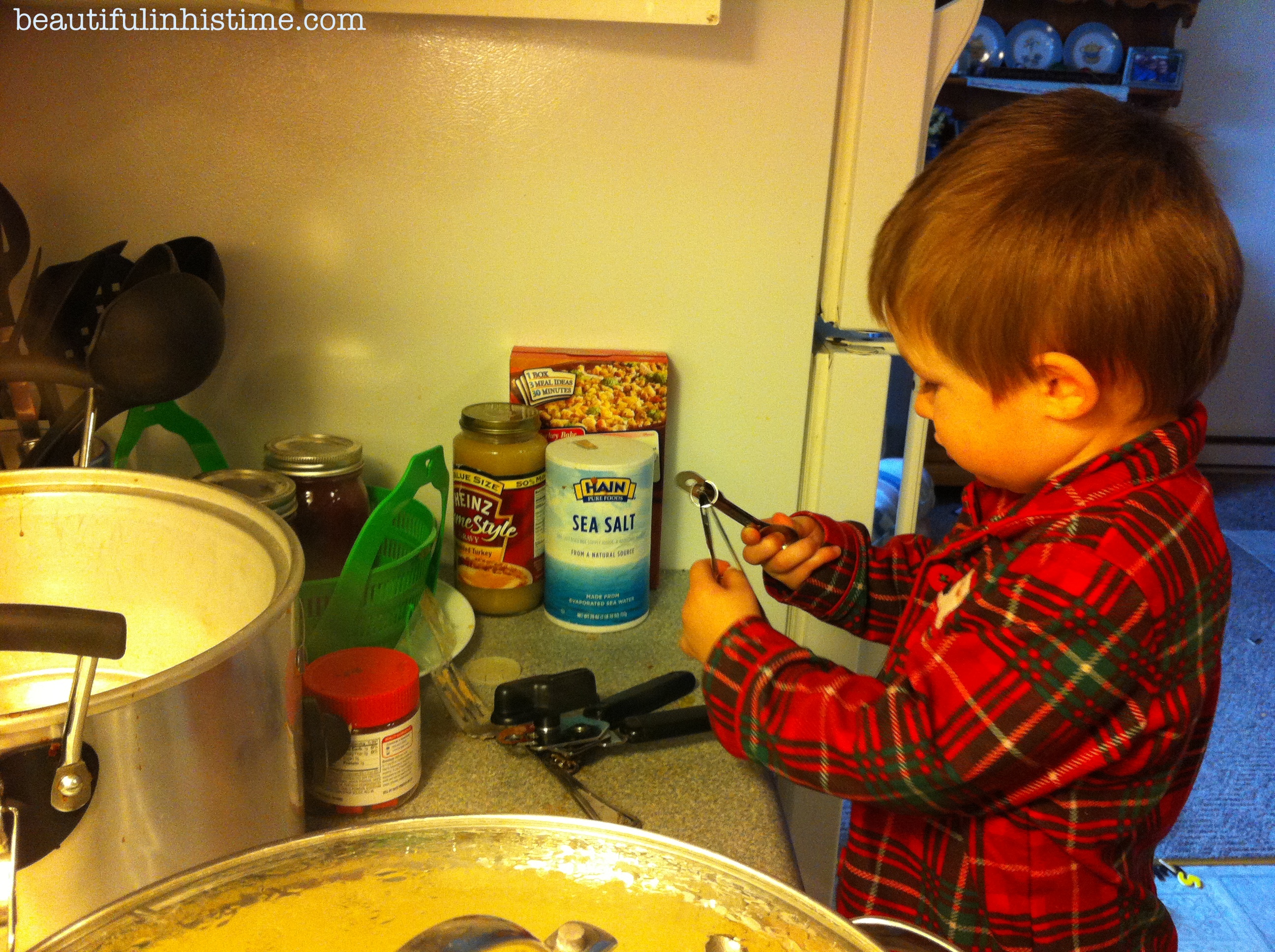 "I help mommy"…da "punkin pie." I stir.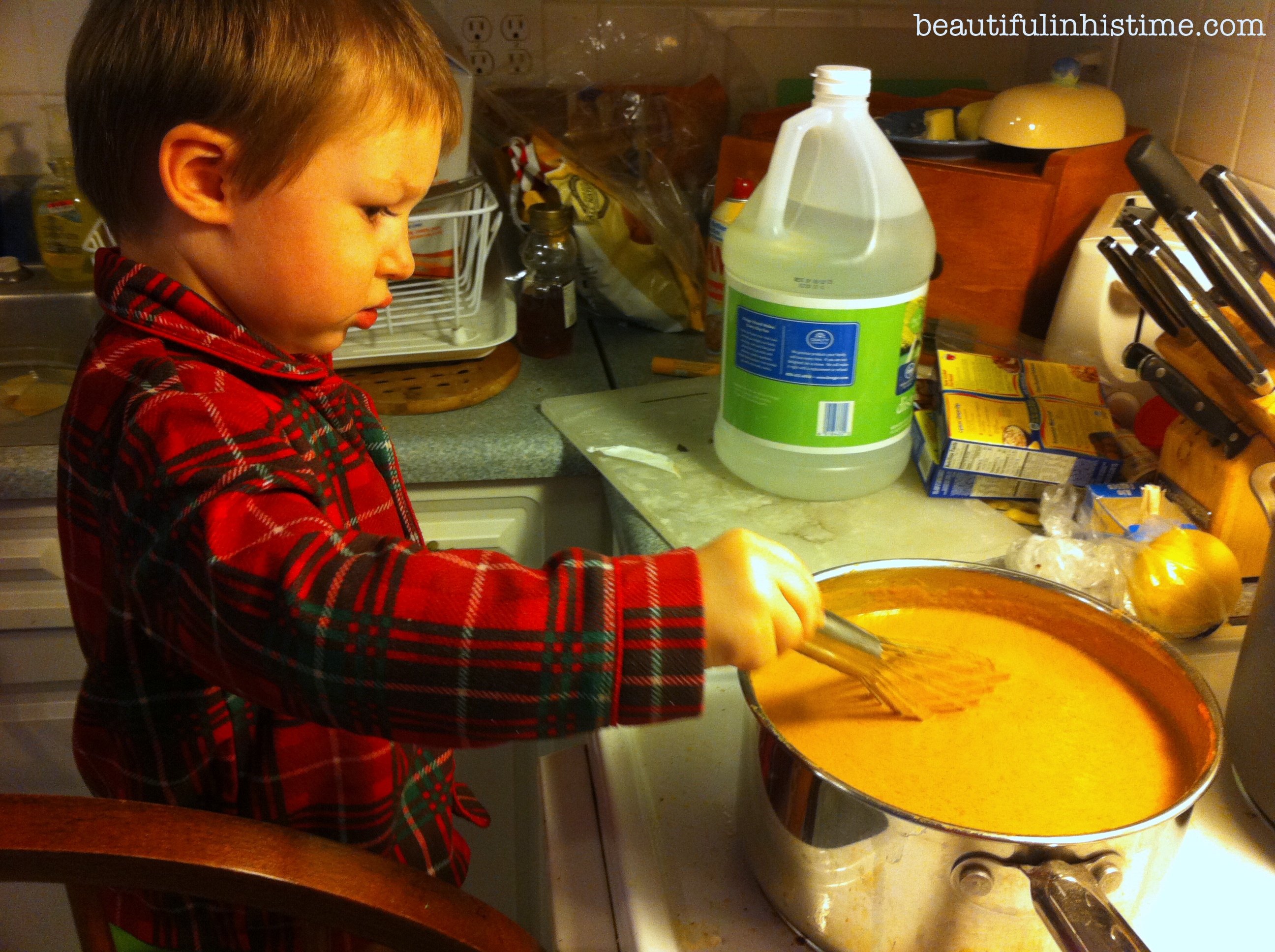 I play cookin Thomas.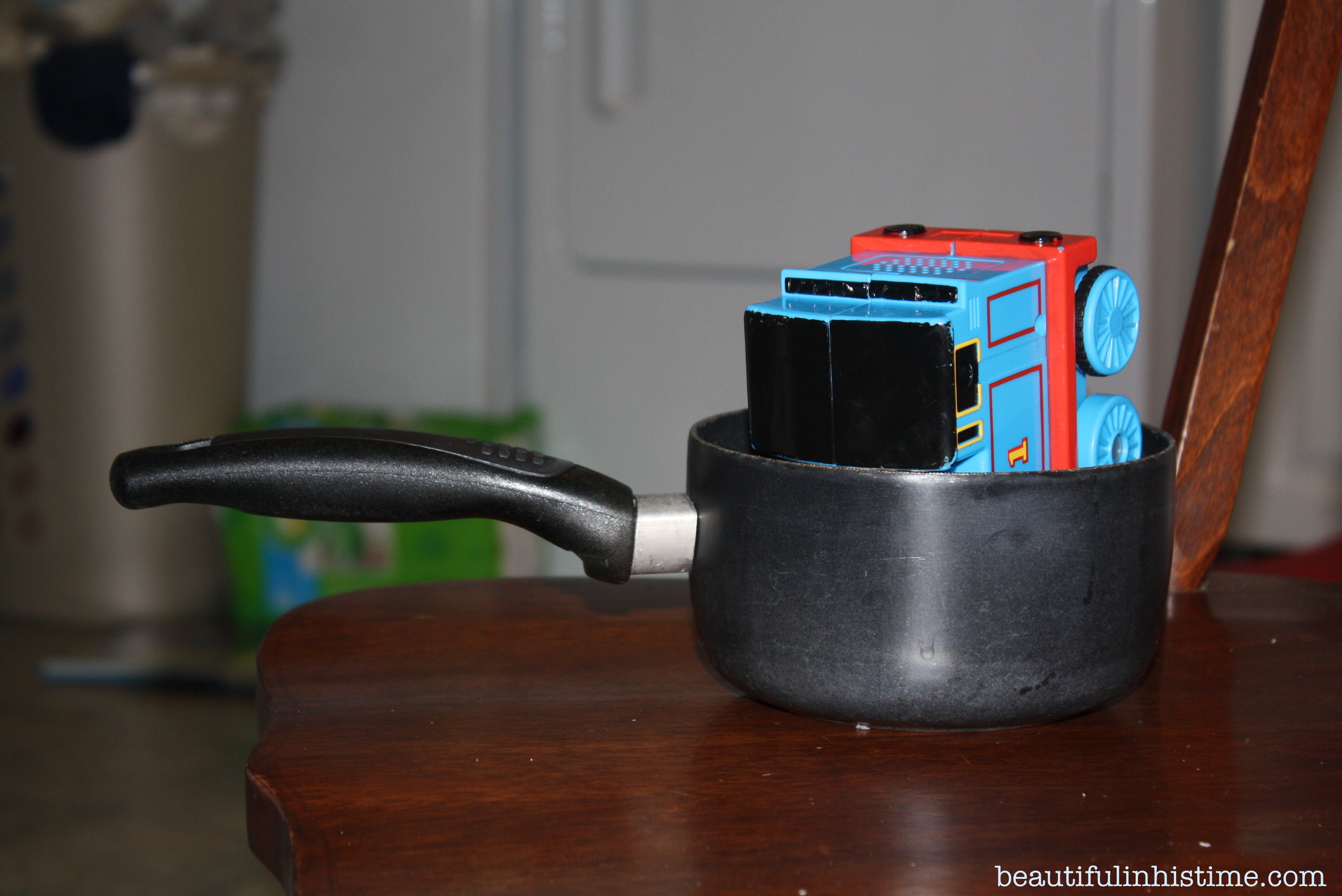 Mommy said stir Thomas. "I stir Thomas with da snowman. NO STIR THOMAS!!!"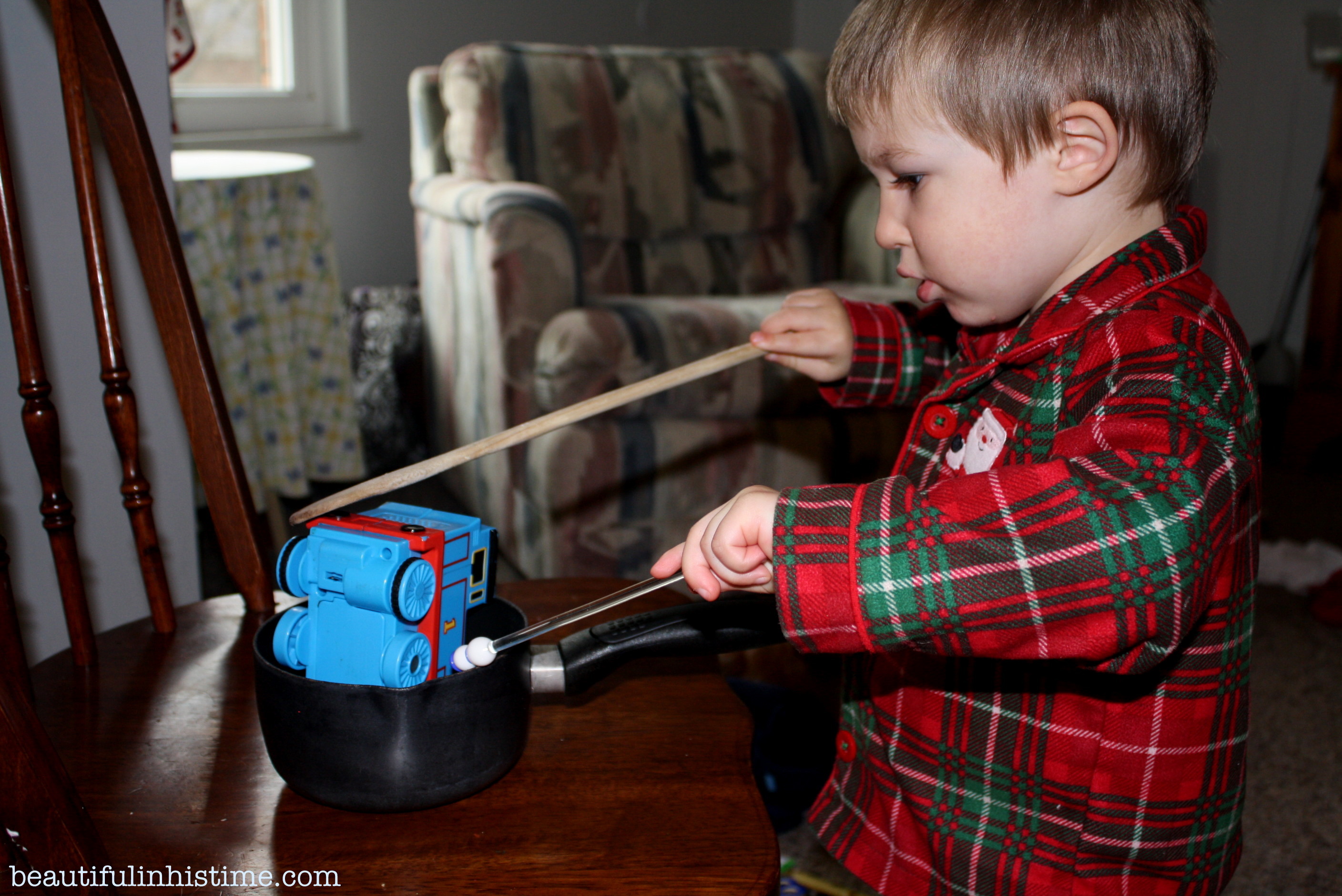 Then I nap. Now I cryin. "NO NAP!!!"
Note from Mommy: As Ezra becomes more vocal, in this blog series ("Ezra's perspective"), I will be endeavoring to write more using his words as he talks around the house. From now on, words written in quotes are things that he says exactly as he says them.