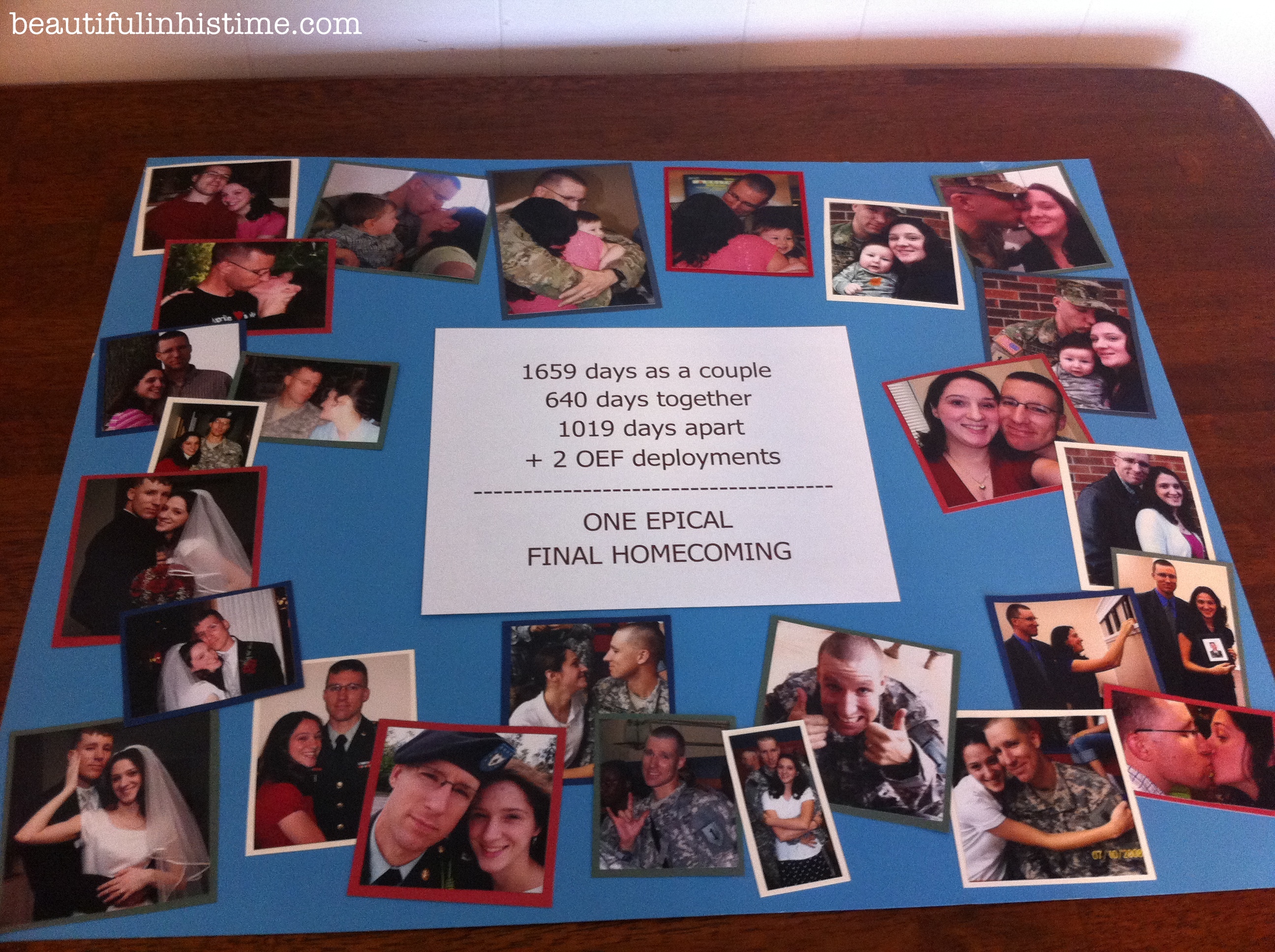 December 31, 2011. New Years Eve. Our final homecoming.
1AM. Russ called me from Maine to tell me he is in the US. He called again at 3AM because he was bored.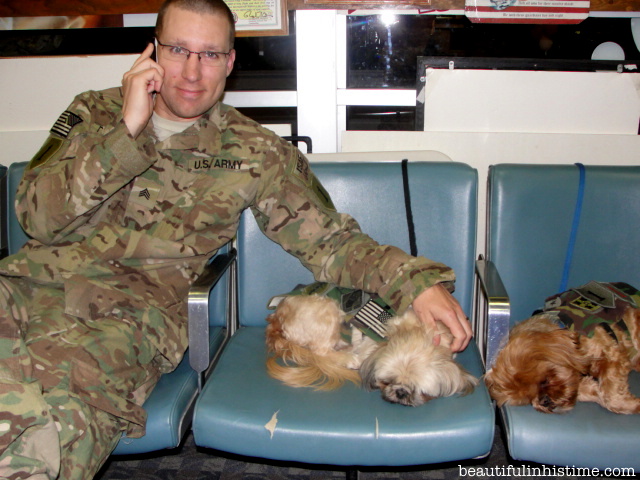 Around 9am. Shortly after arriving at the gym. The waiting began: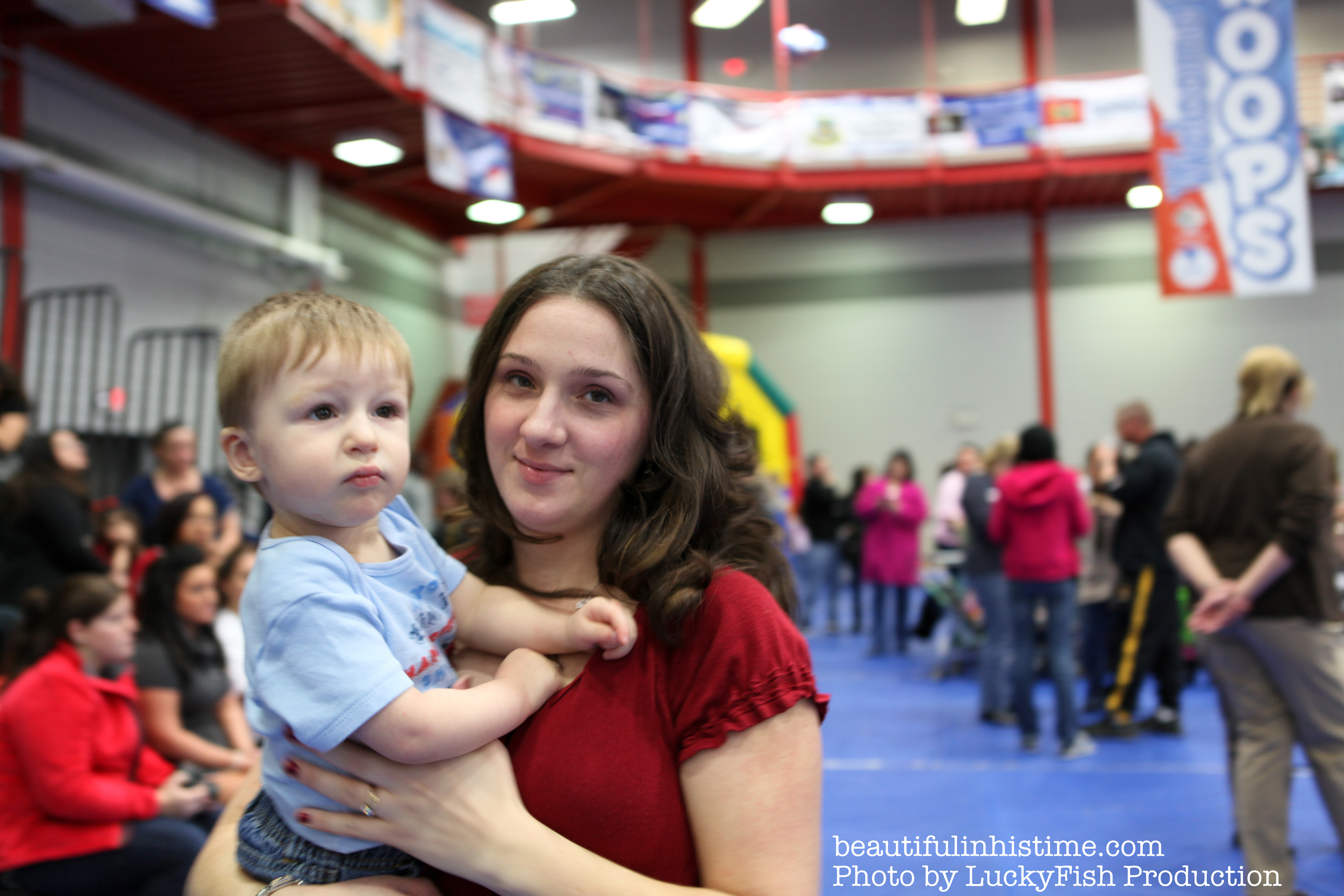 A dear friend who helped me into the gym. It was difficult to juggle baby, stroller, diaper bag (with sign attached), and two cups of coffee (one for me, one for Russ). She was my extra pair of hands: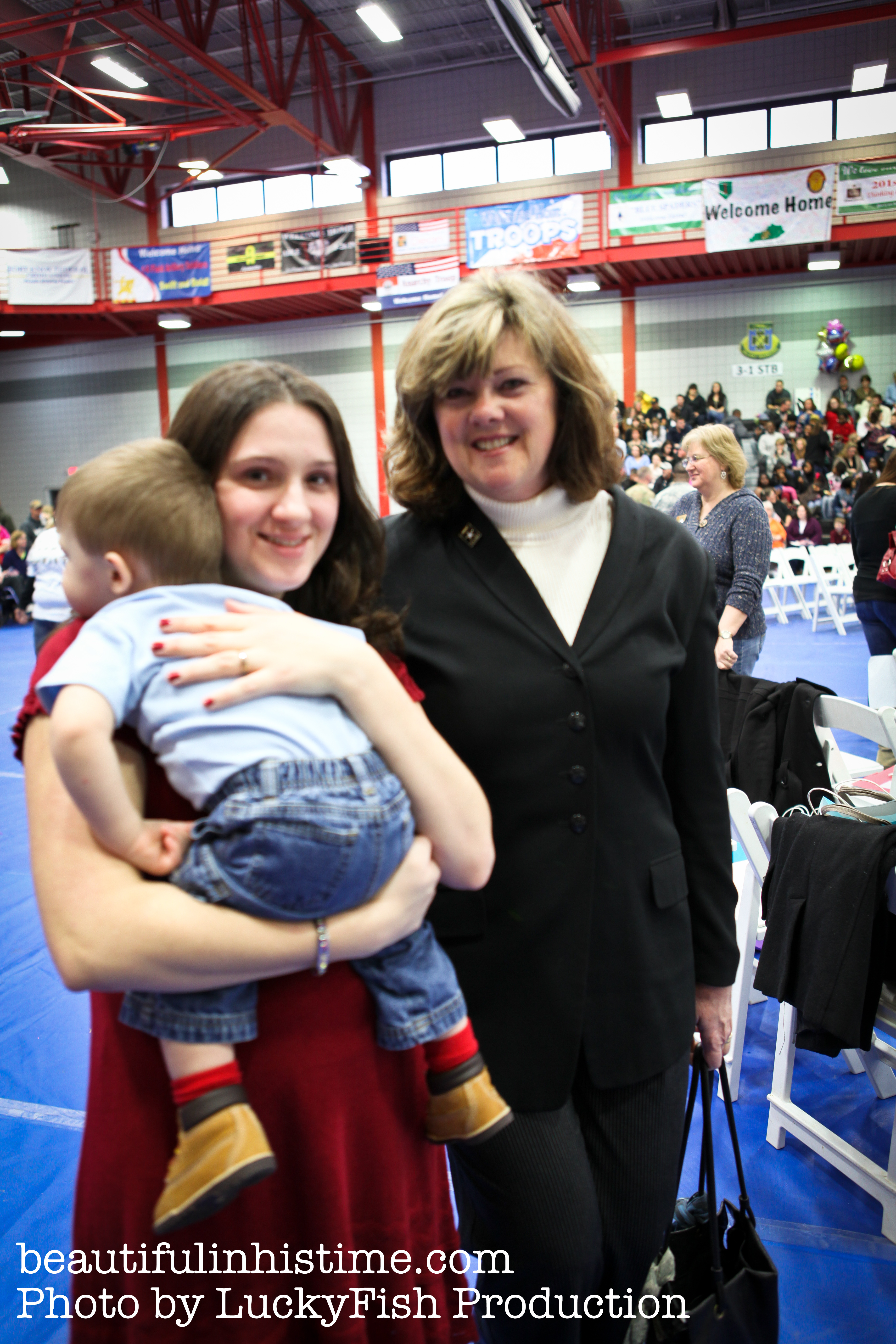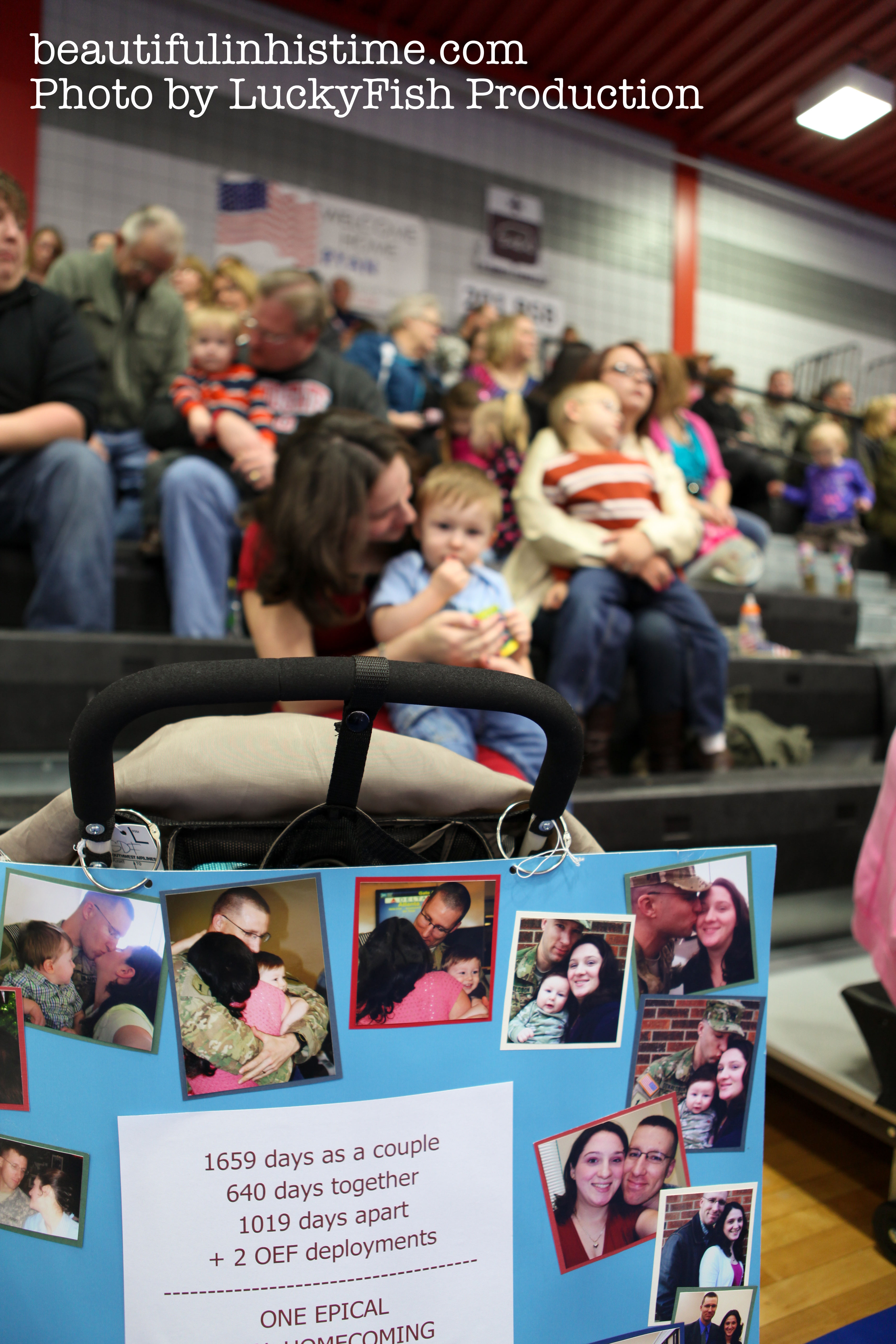 Me with one of the women in our unit who was widowed during the deployment. She found the strength to welcome home every single group of soldiers from the brigade that came home. With a smile. She is. AMAZING.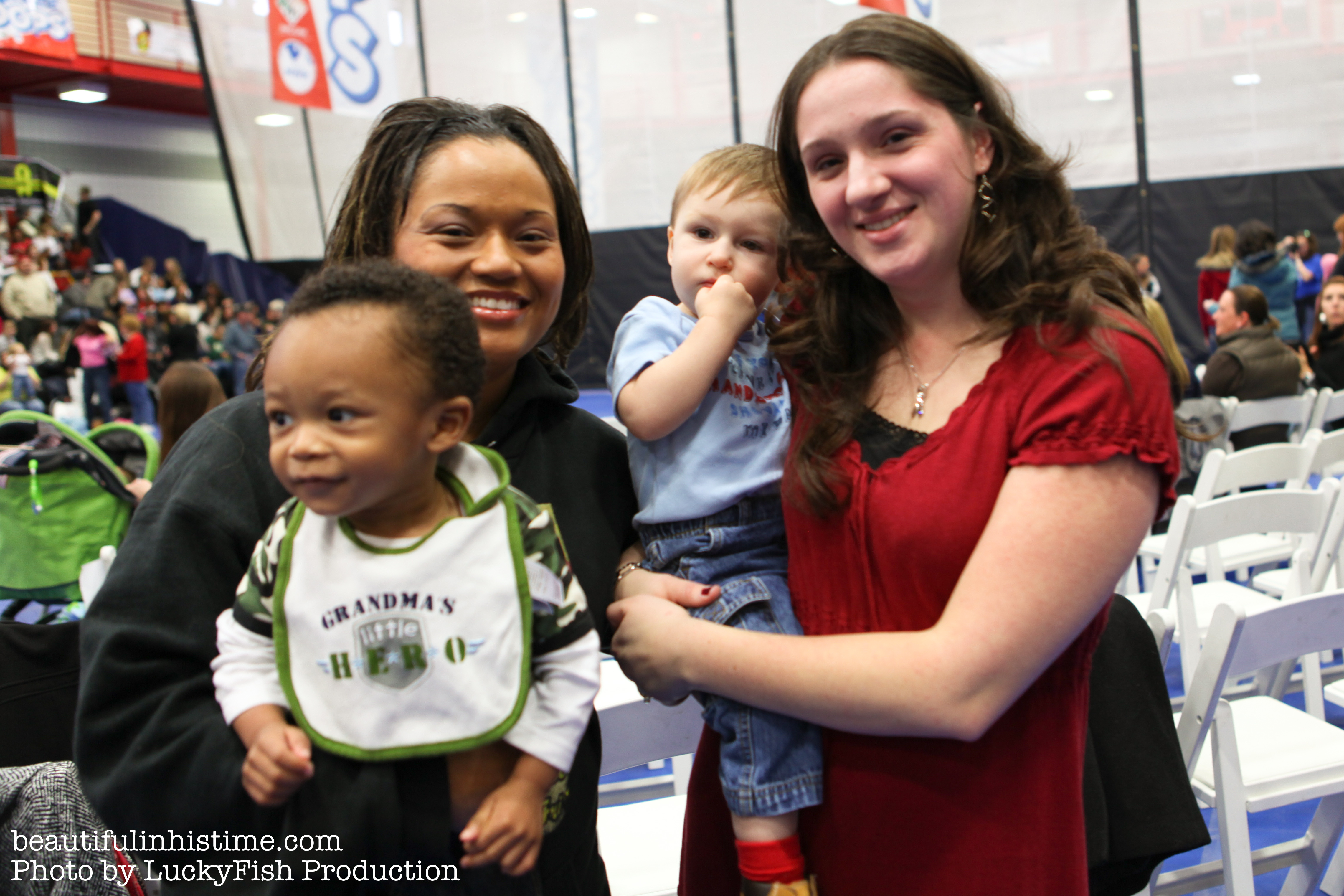 More waiting, Ezra getting sleepy: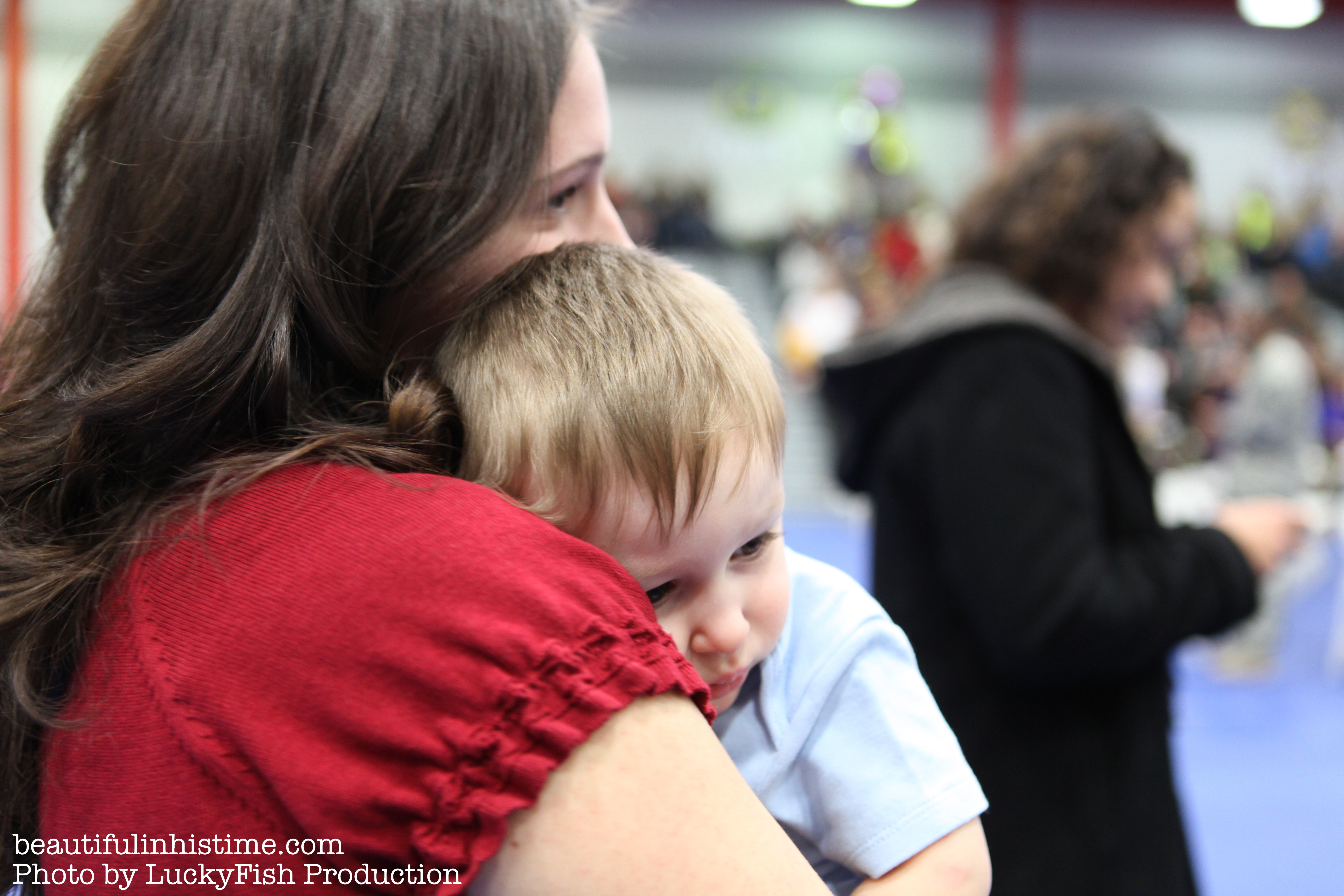 And he's out: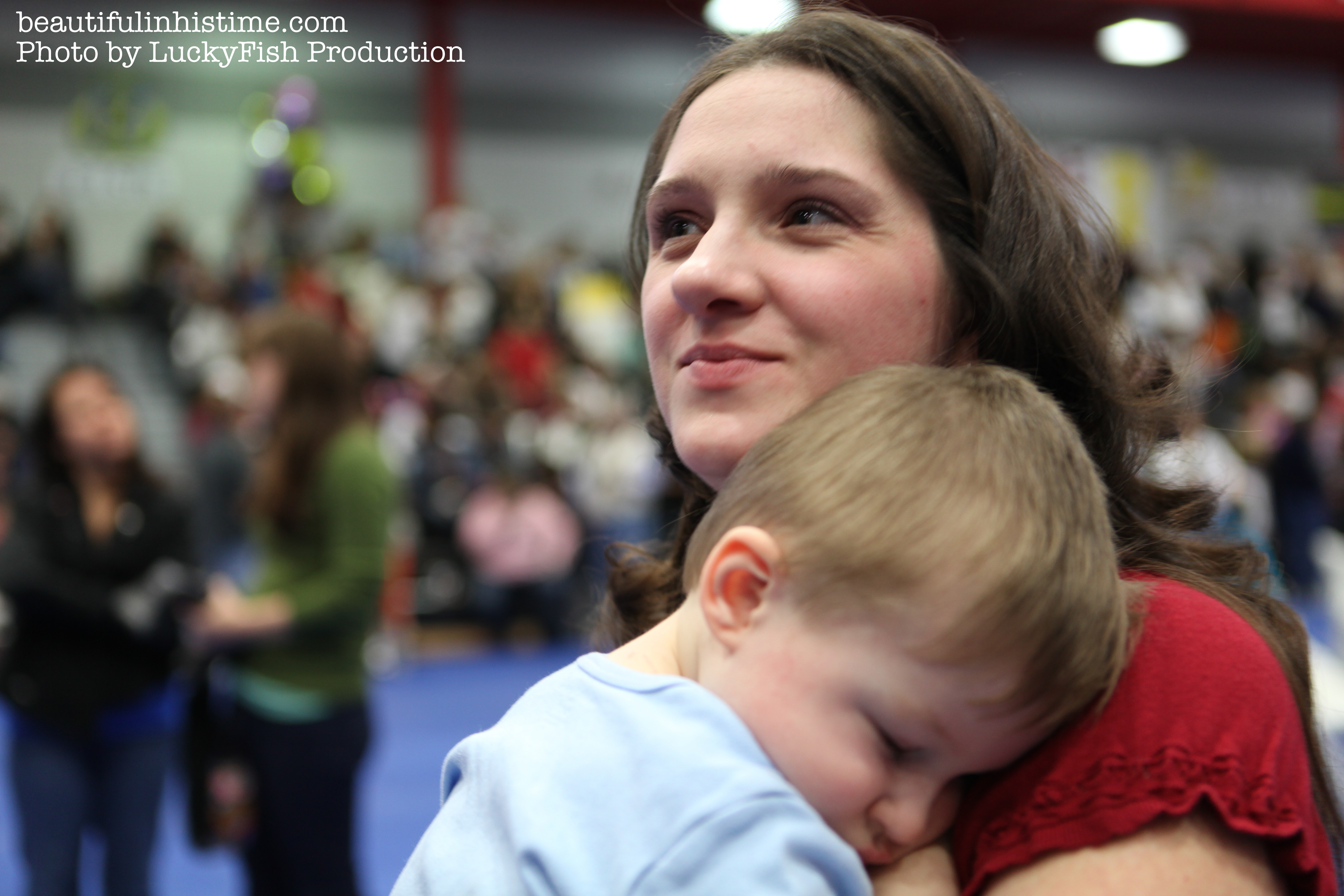 Waiting with my friend, Tasha. Our husband's worked together. Her's was already home, but she and her husband came out to welcome Russ home anyway: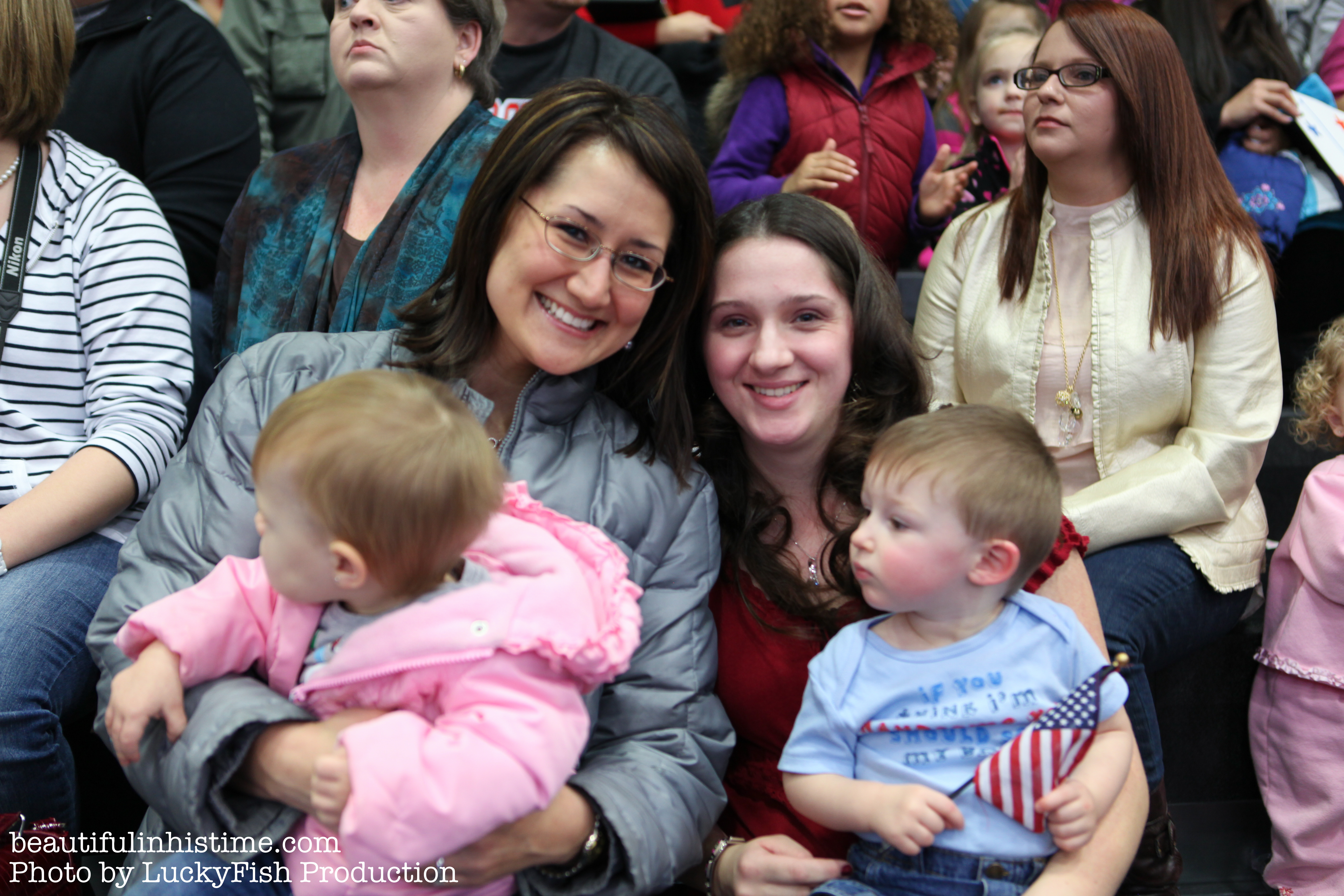 Waiting for the big screen hiding my love to raise. It took forever: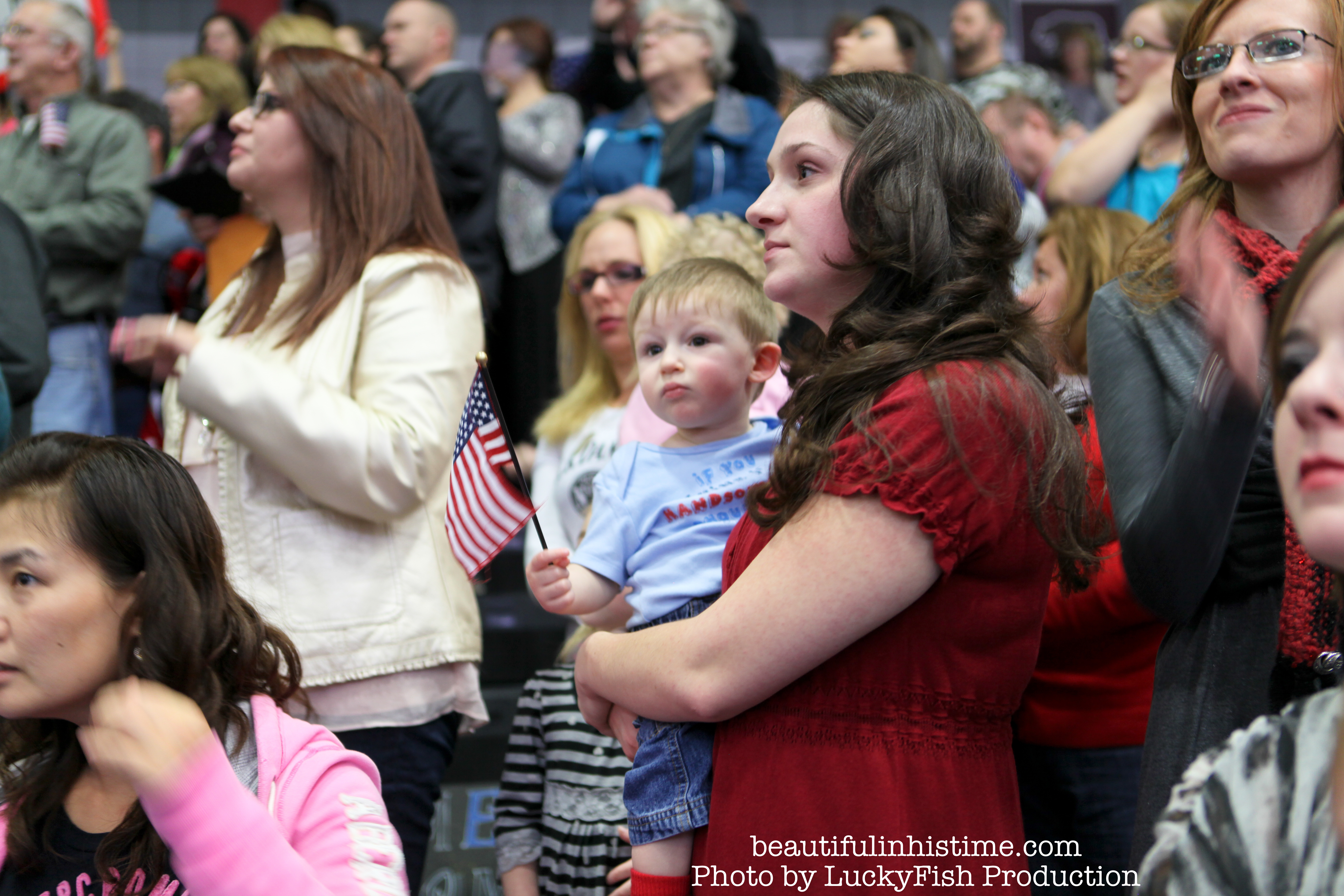 Around 11:30am we were finally reunited!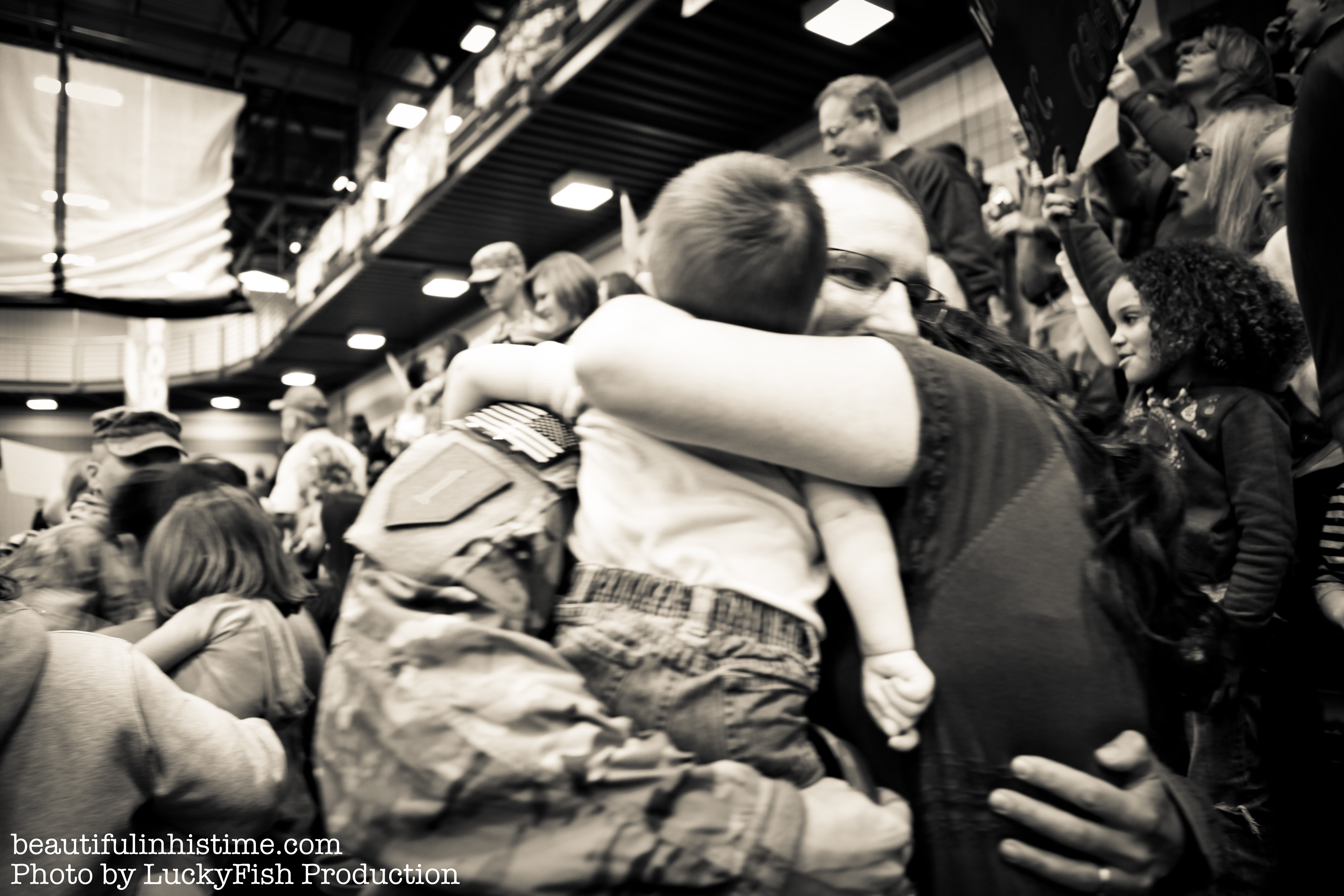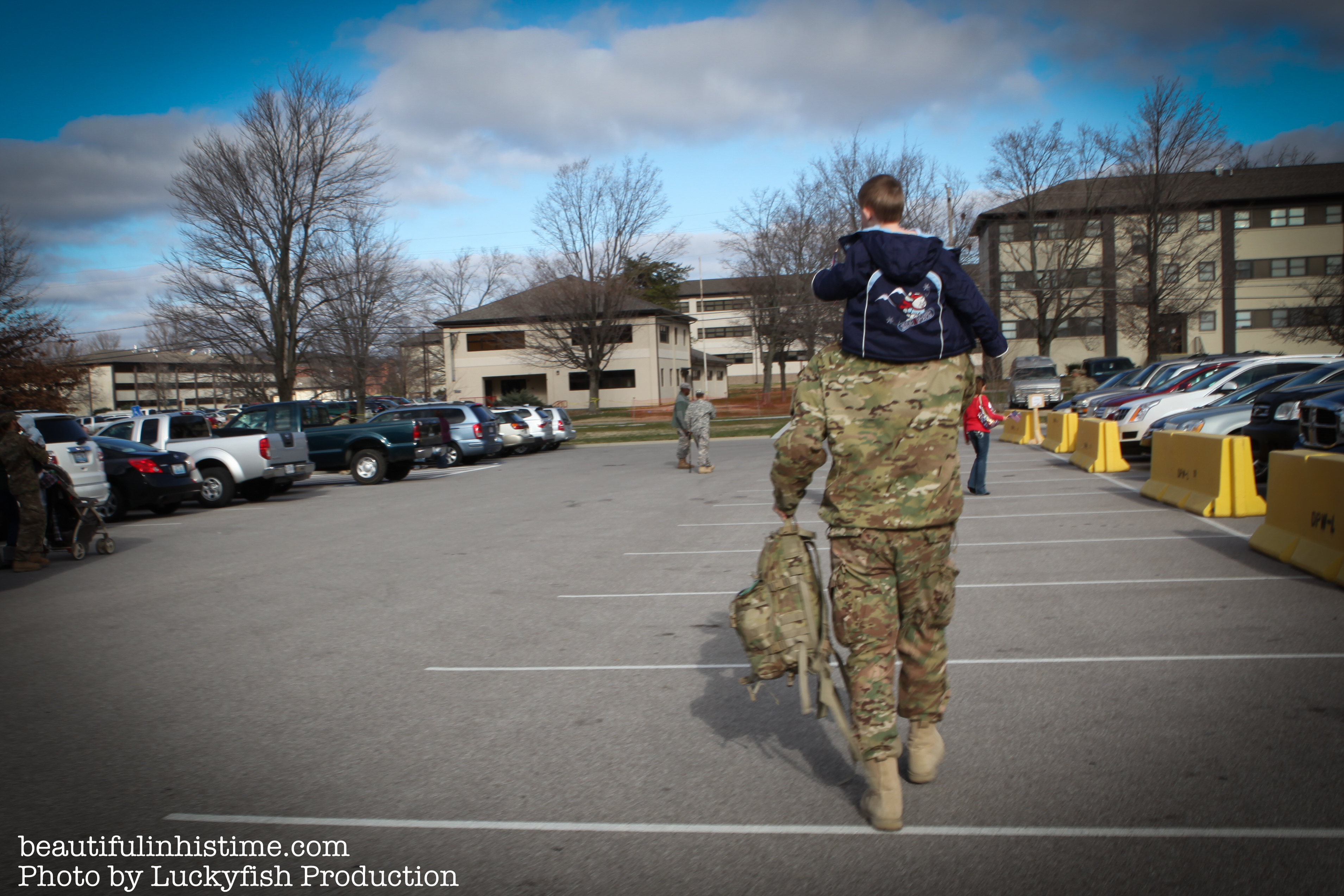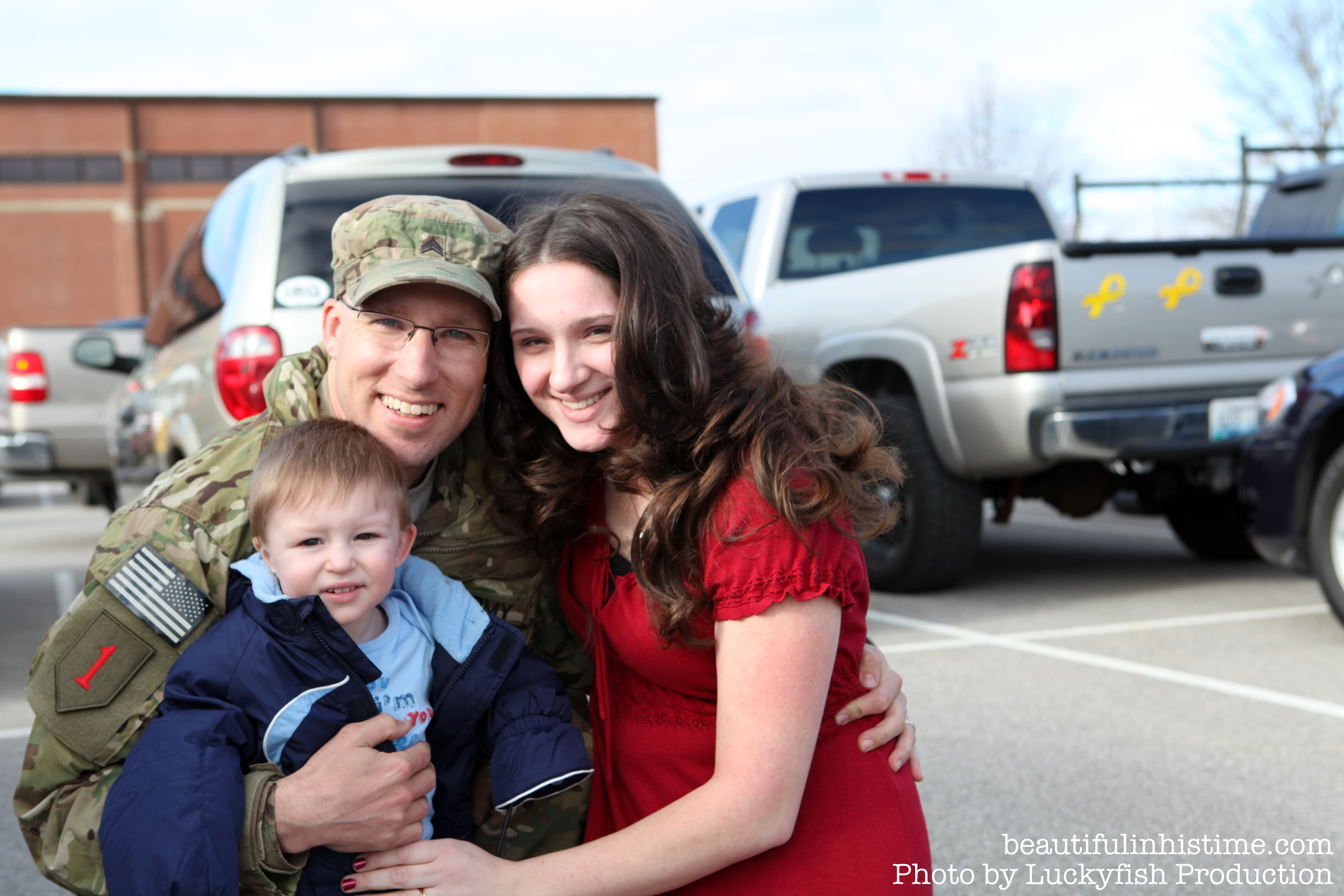 Our story, in video:
Full-length video footage of the homecoming ceremony (not specific to us):