Beautiful in His Time is a participant in multiple affiliate marketing programs. The author of this blog may receive commission for purchases or clicks made through links on this website.
---
Last Saturday was open childcare day at the CDC. It's not free, but it runs from 9-4 and you can pick up and drop off your kids whenever you like. We've missed the last few months for various reasons, so this month I wasn't passing up the opportunity to drag my husband off on a date.
It took some nagging convincing to get him to agree that going out and doing something fun and Christmassy that I had found on a local website would suit us better than staying at home and watching movies. I only had to say "Or we could go out and go on a carriage ride…" like three times before he finally gave in: "Okay, I guess we are going on a carriage ride then."
We slept in, got ready leisurely, and left the house around 10:30. We made a stop at a local coffee shop first: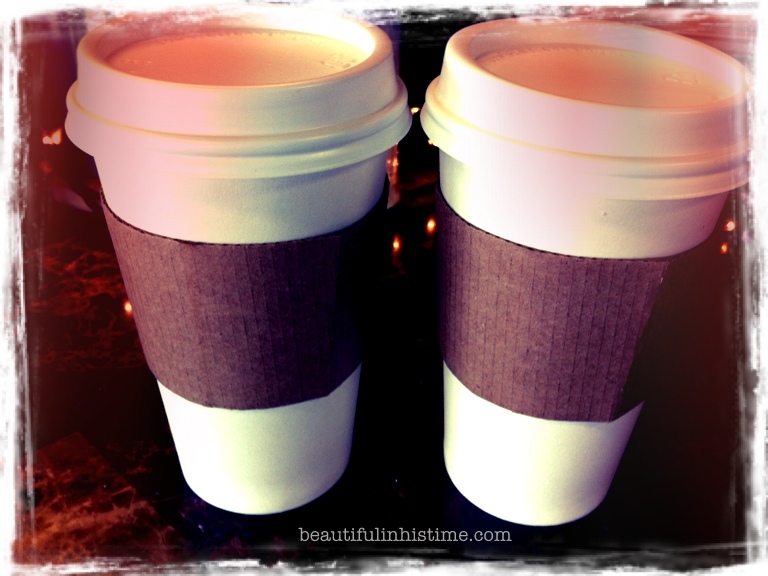 Then we dropped off Ezra and drove the half hour to where this small-town Christmasy festival thingy was going on. We passed the time by taking goofy pictures: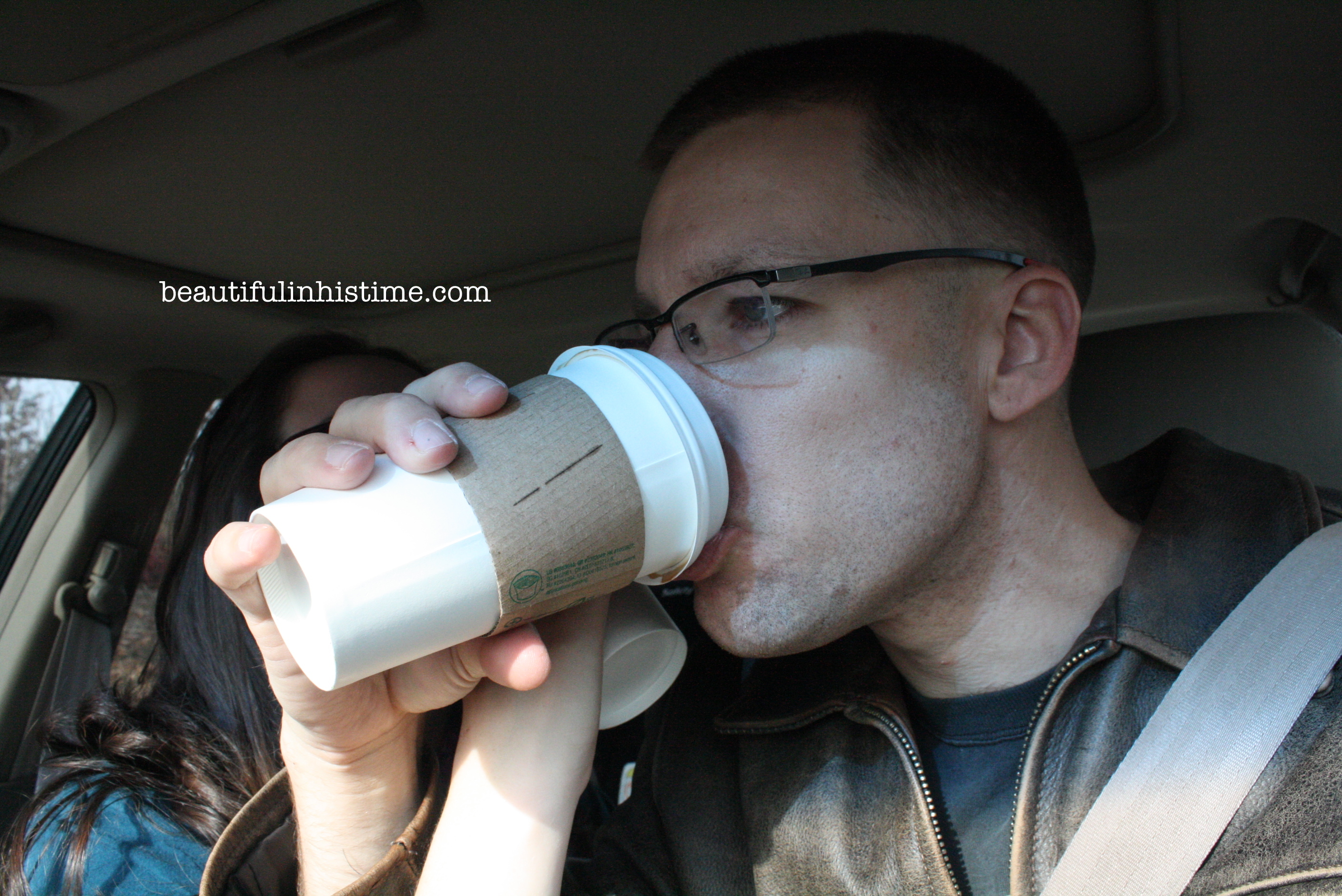 Men on dates (aka Party Poopers):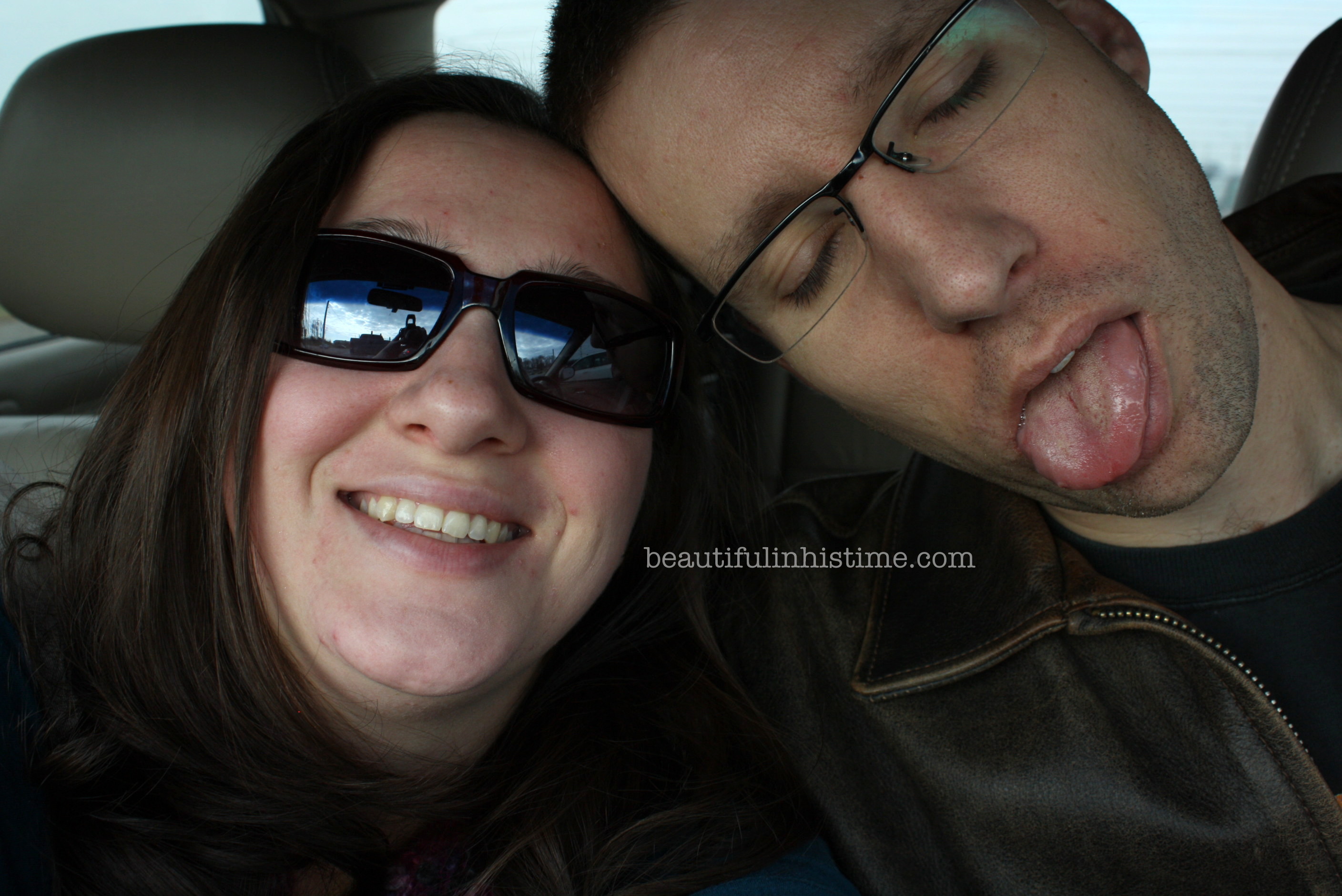 There now, that's better: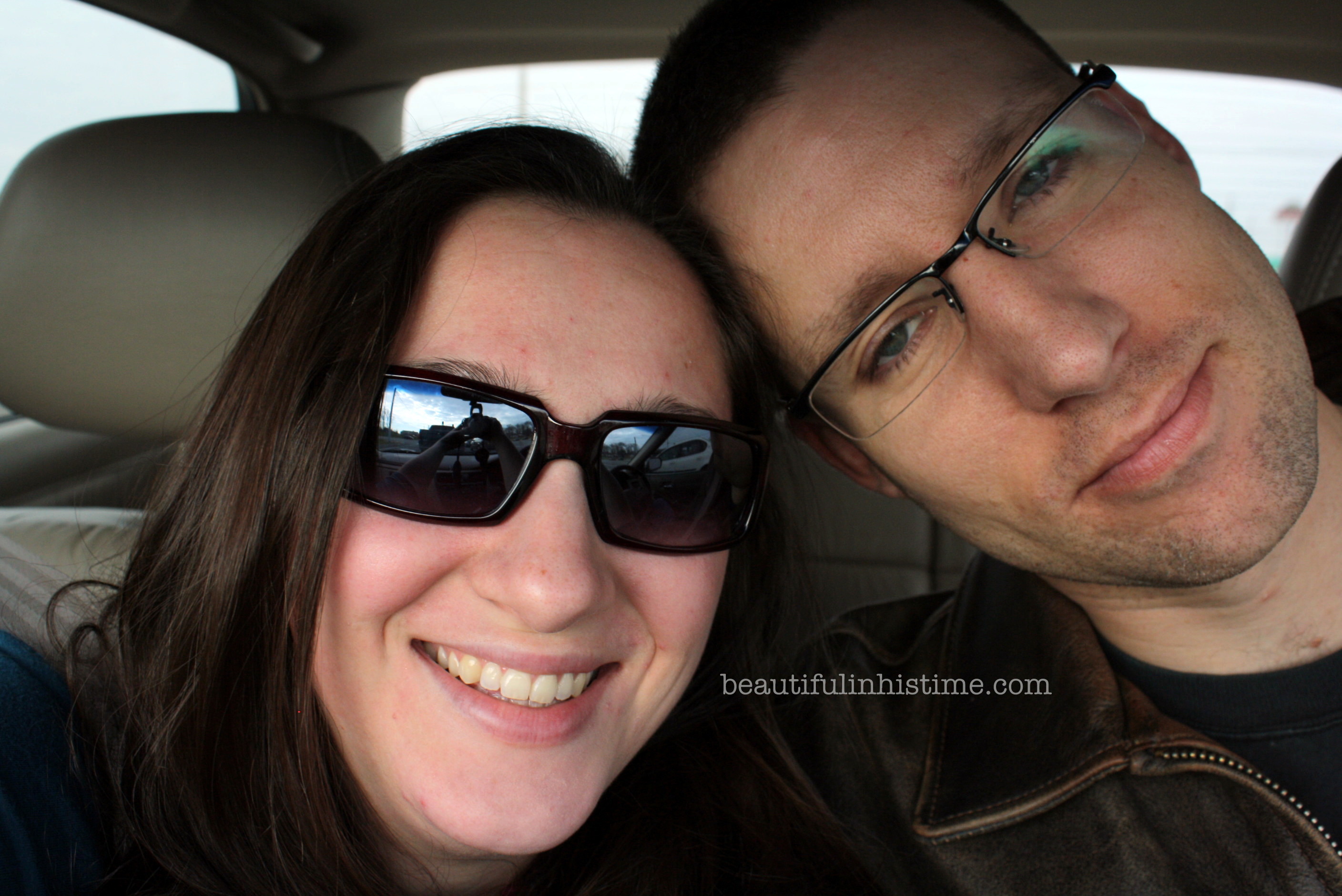 Me: "Aww you actually look happy in that picture!!" (Yep, I said that…)
Russ: "Okay, you can take my picture driving, and I promise I won't do anything goofy":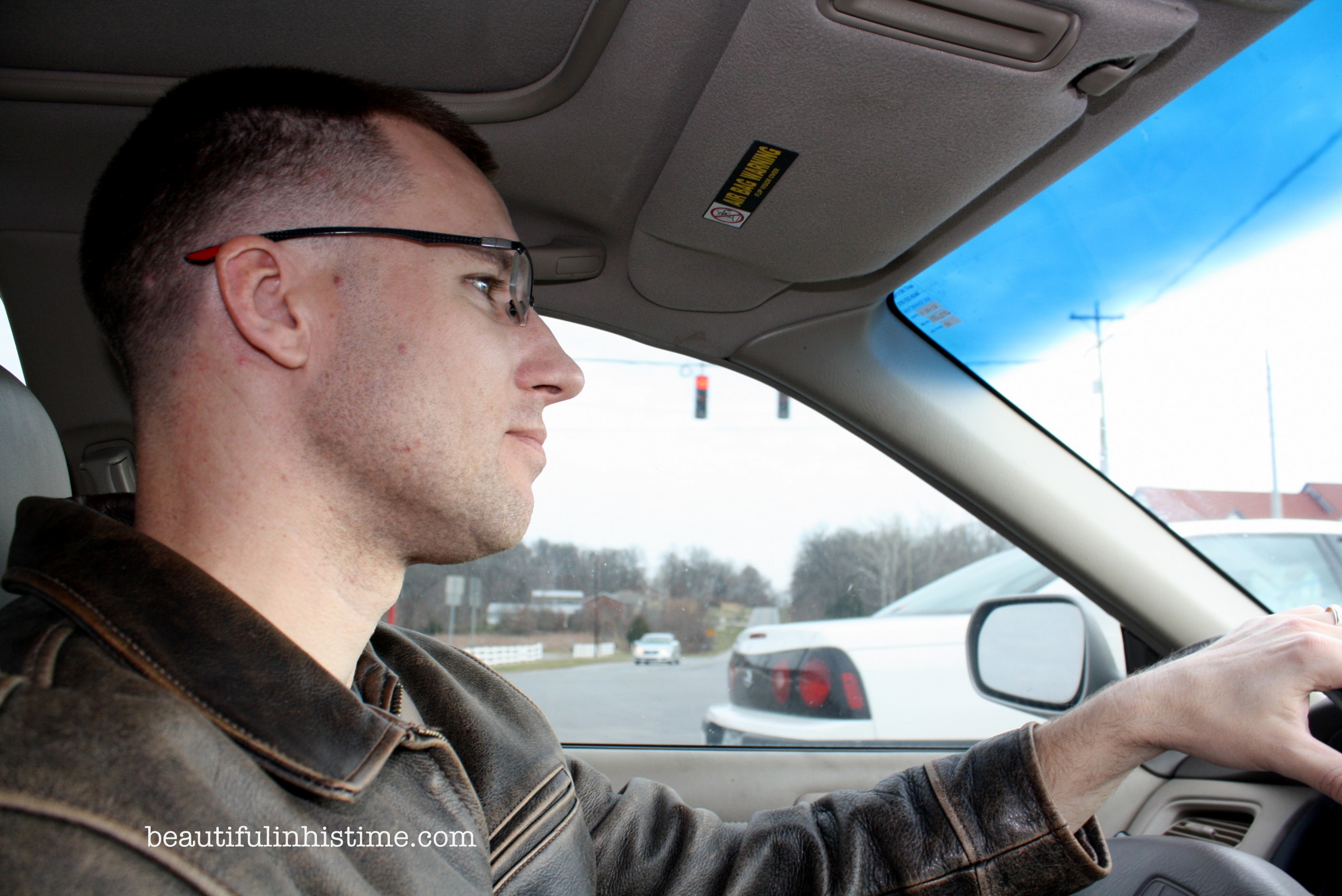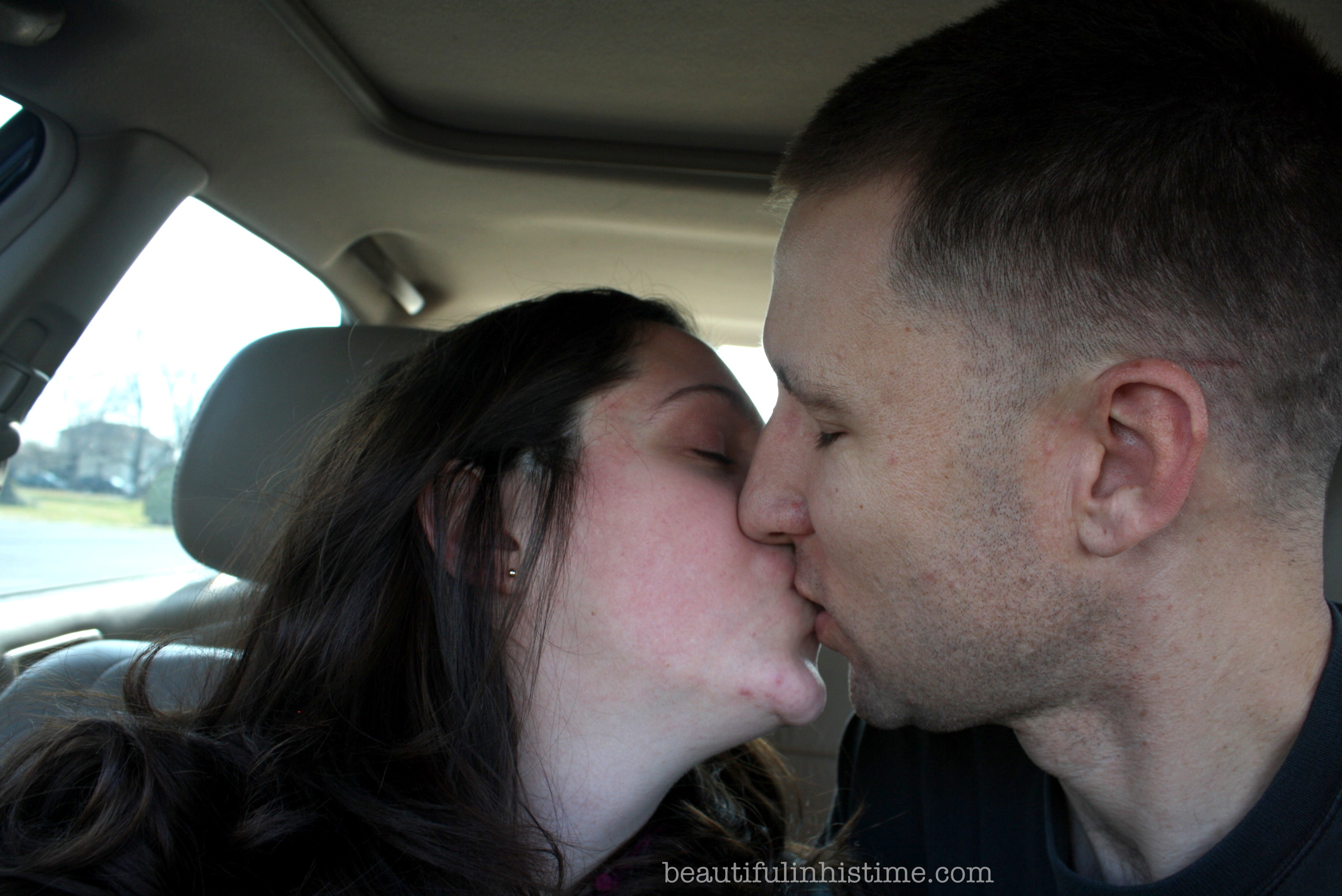 More huggy and kissy pictures once we got there, because these dates don't happen all too often anymore, therefore I must document them to the enth degree…oh wait, I've always done that: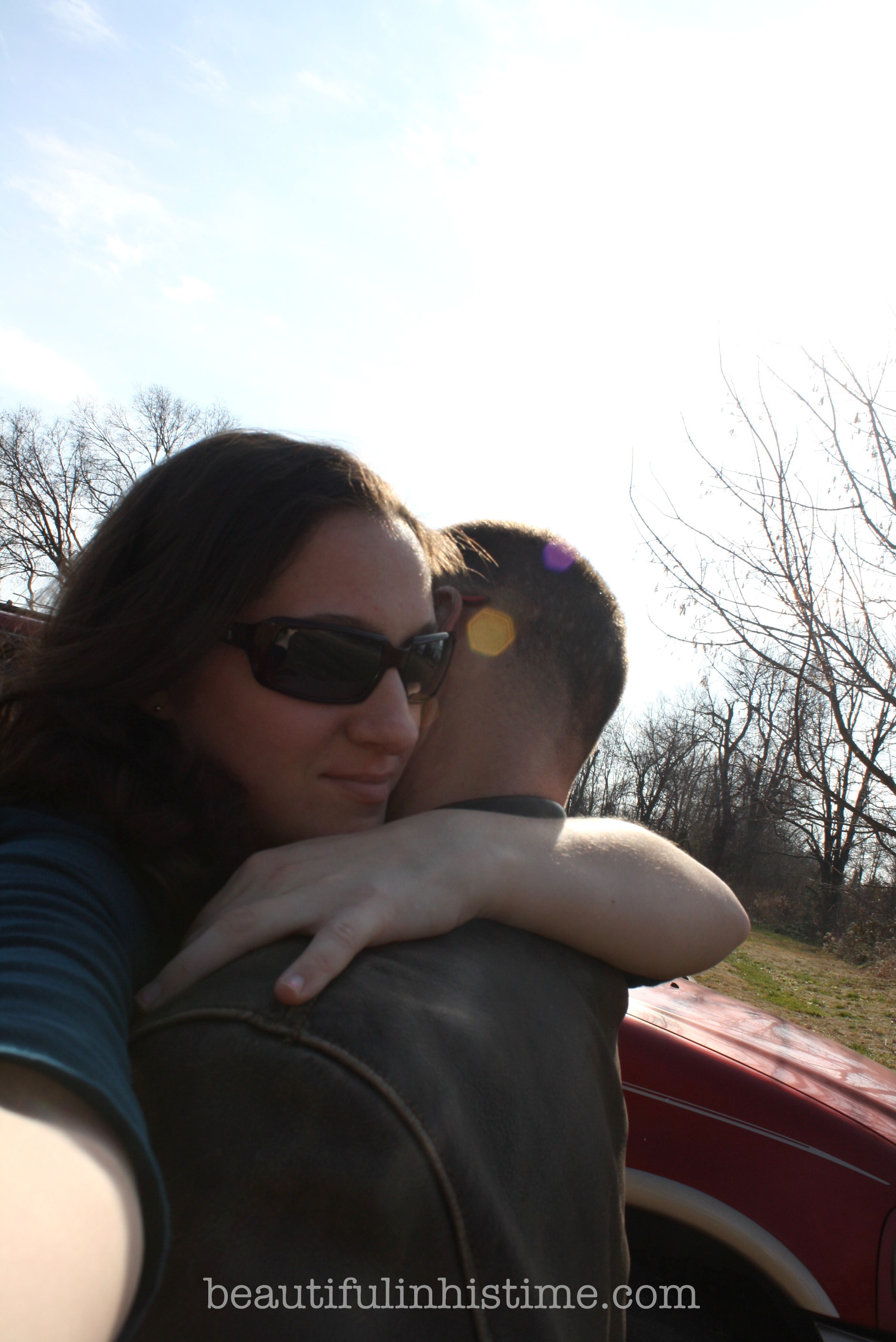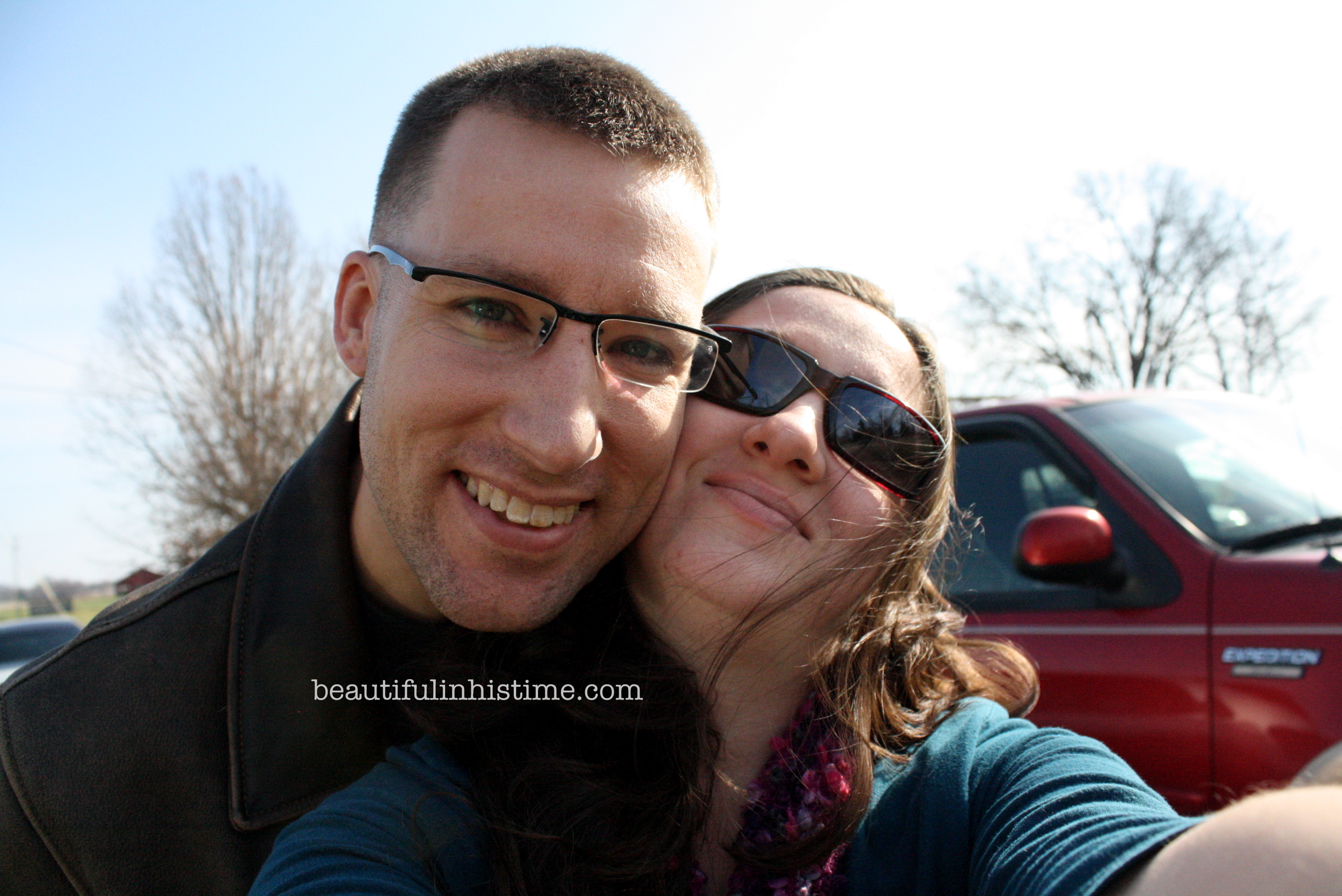 "Oooh babeh they have railroad tracks!! Pleeeeease take my picture?"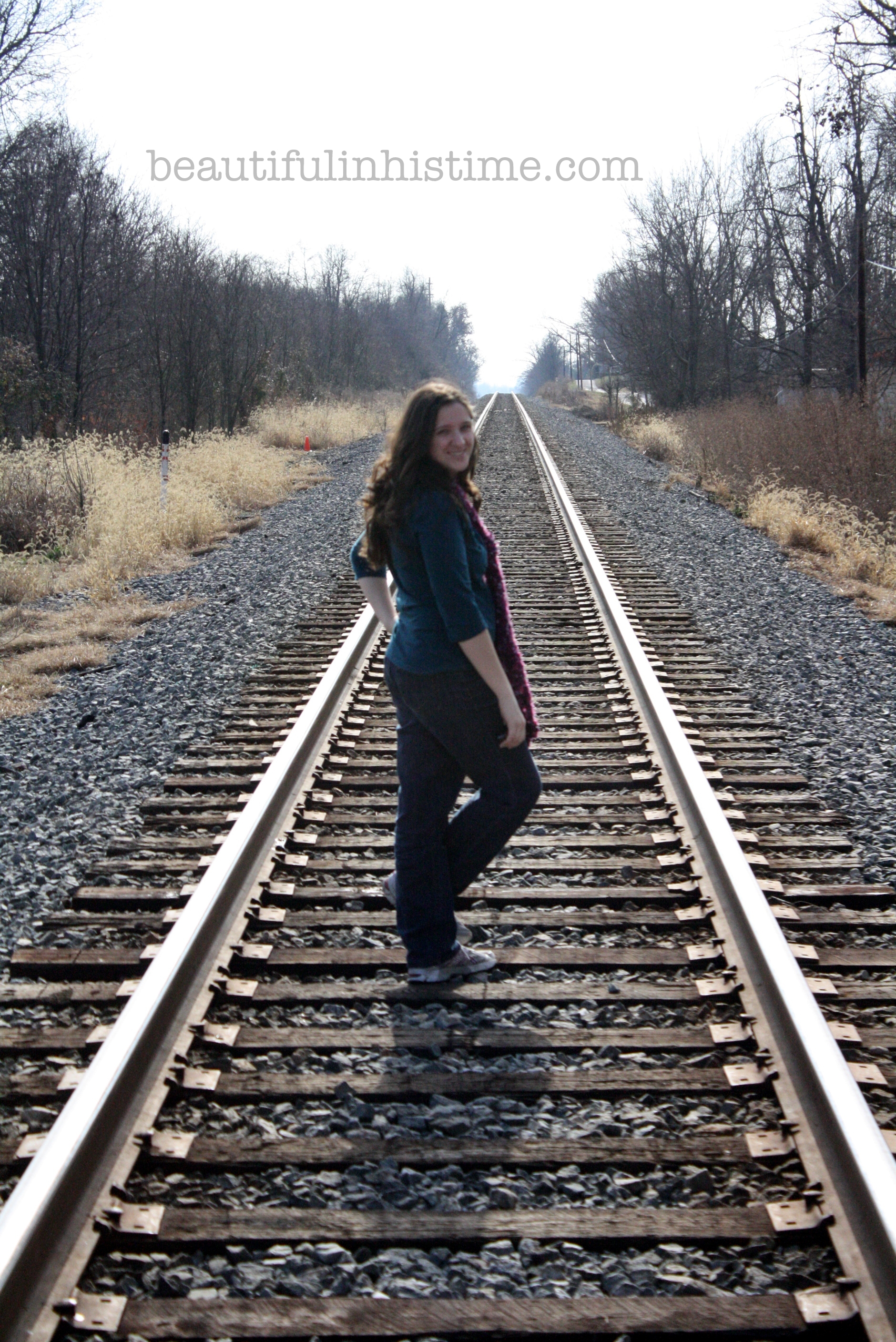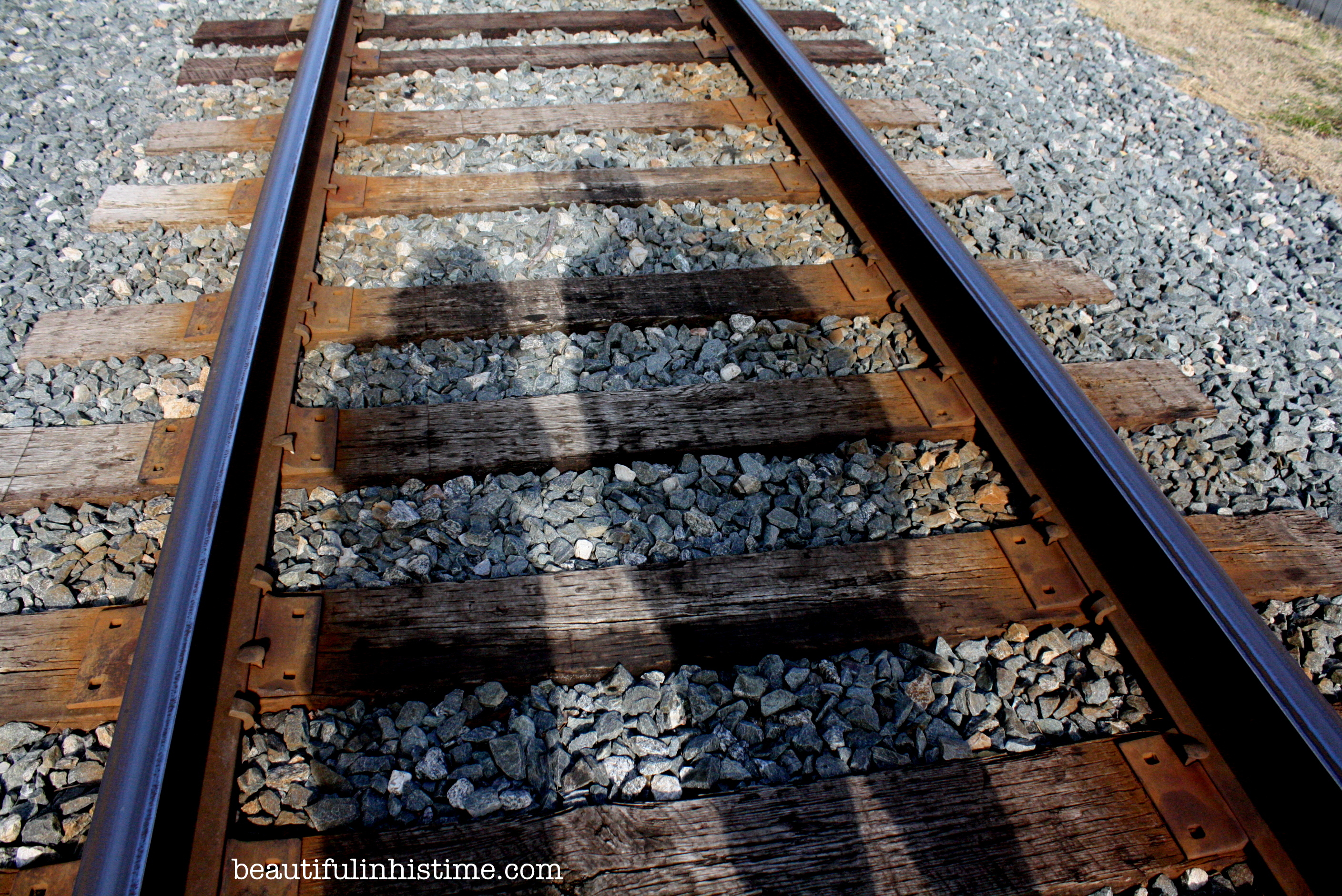 We stopped in several antique stores:
Phantom figurine…awesome!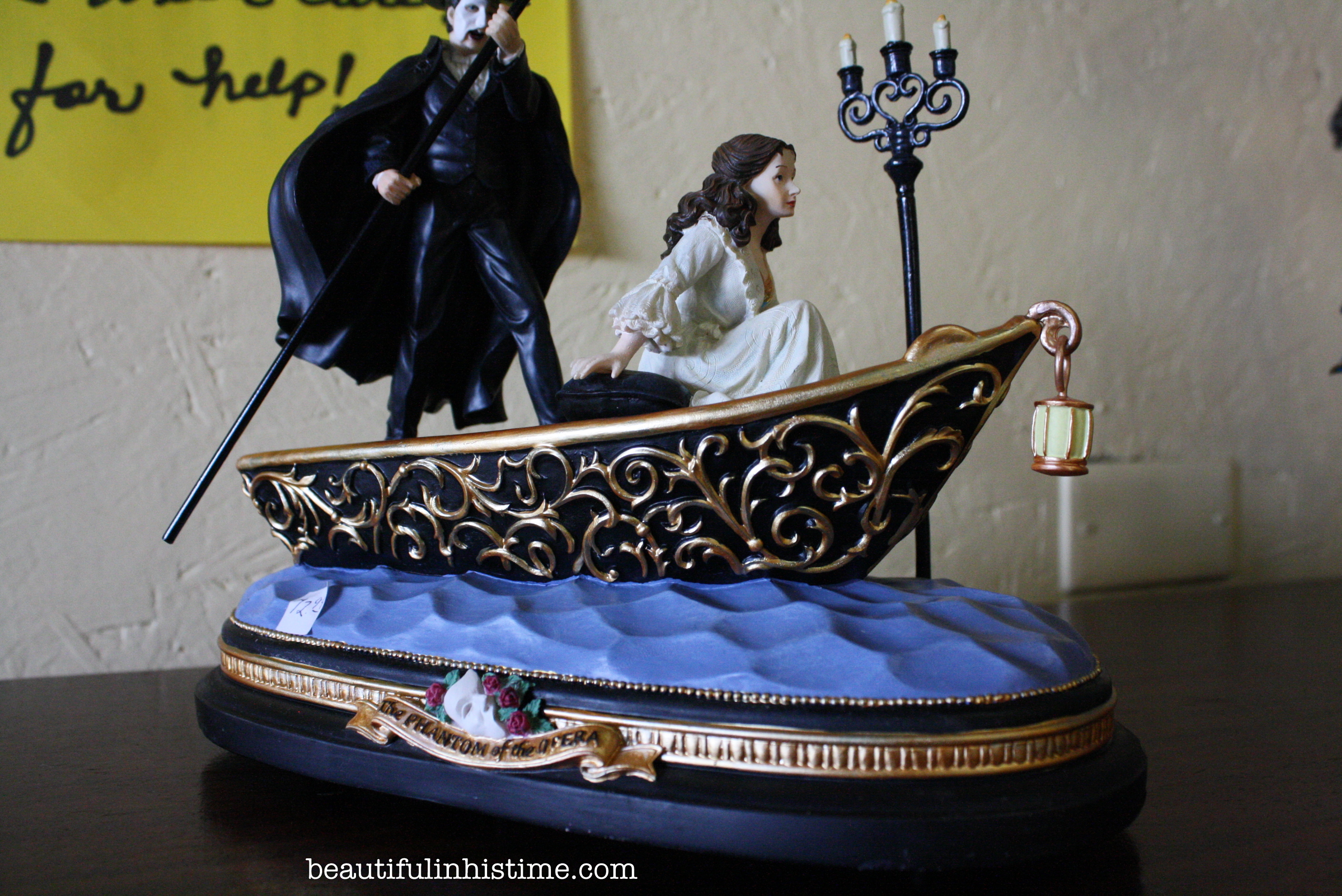 Very antique Snuggies:
Very creepy clowns: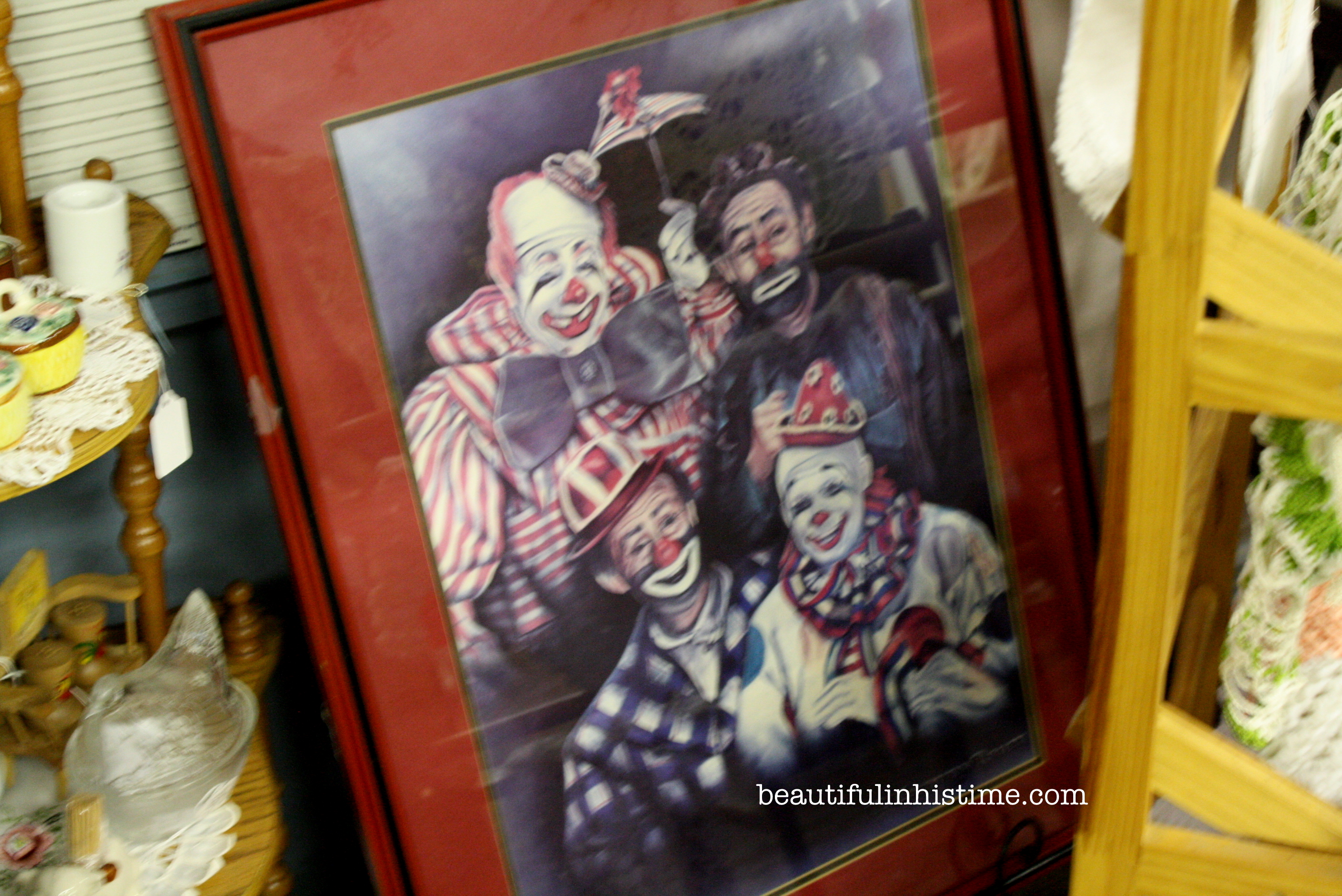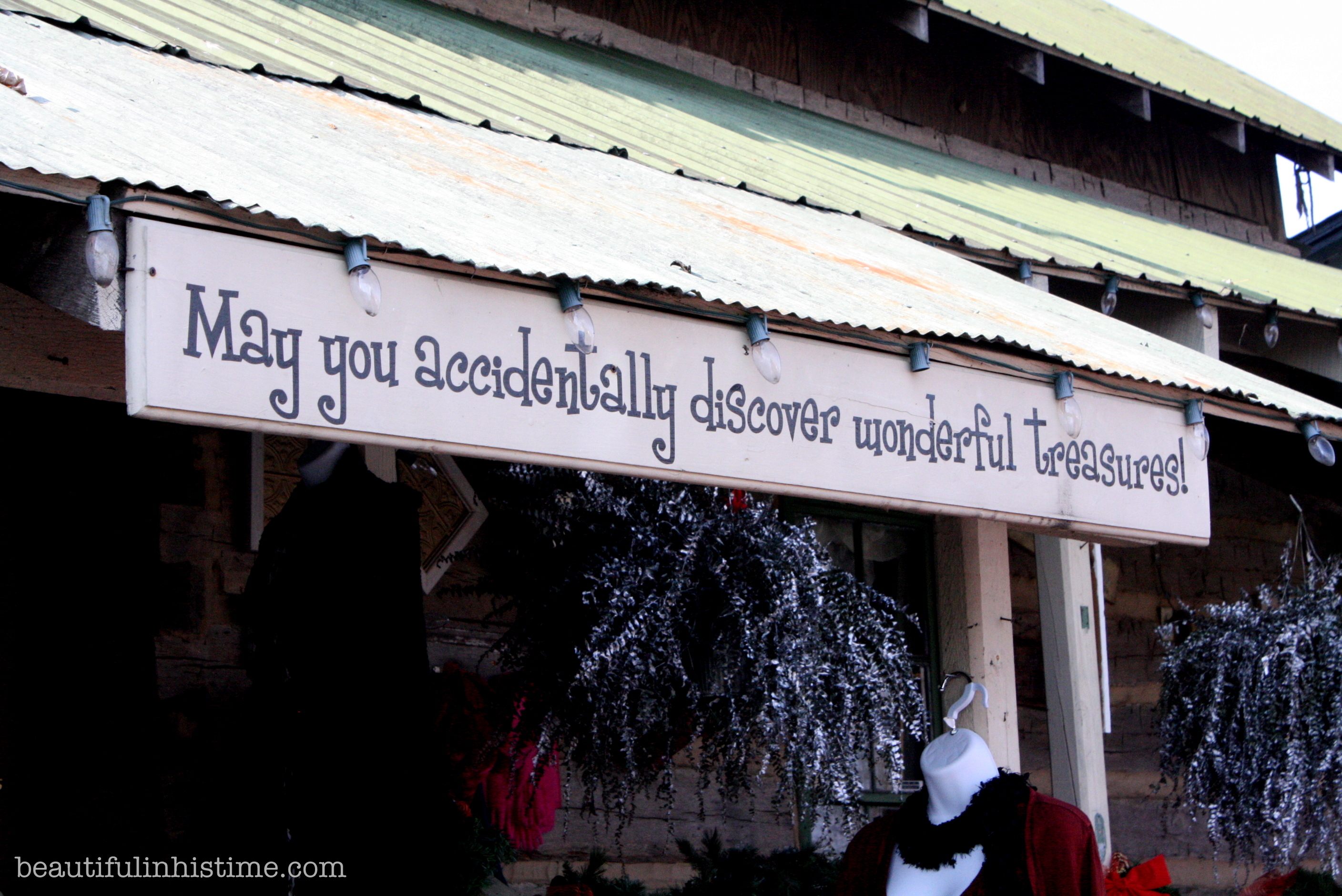 And so I found some treasures…a teacup set from Bavaria to add to my collection: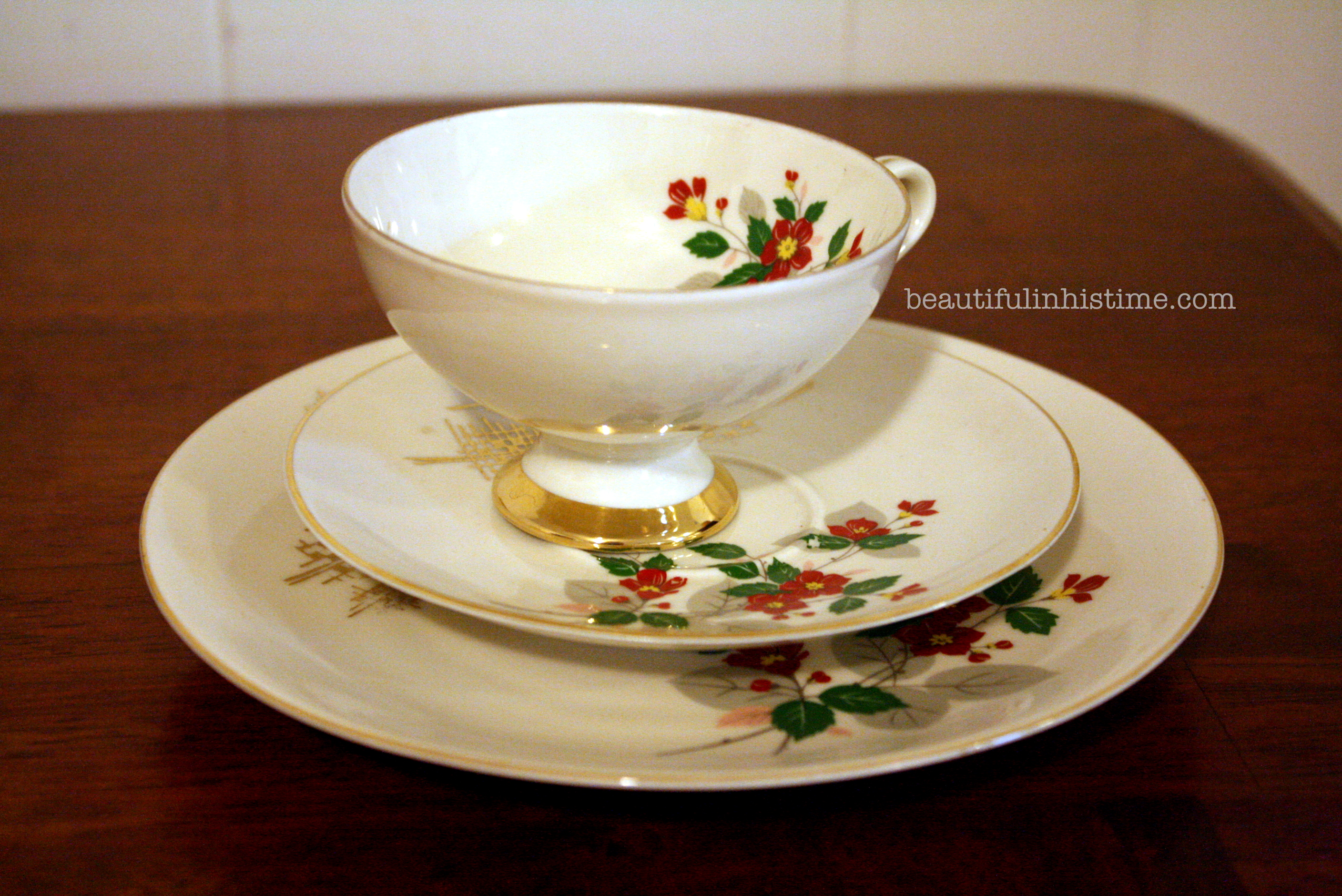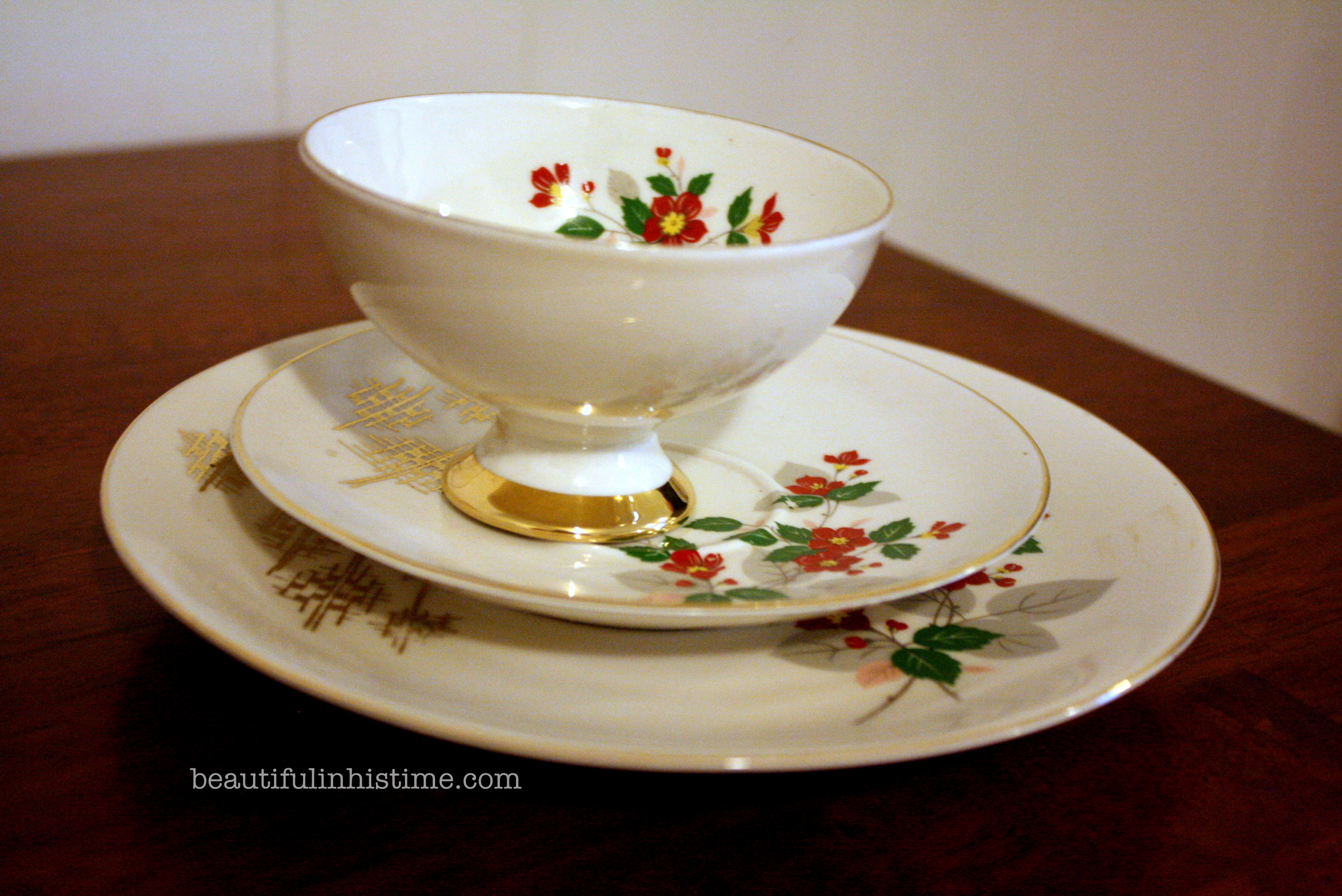 Very pretty pink nook…for a split second I wanted a baby girl: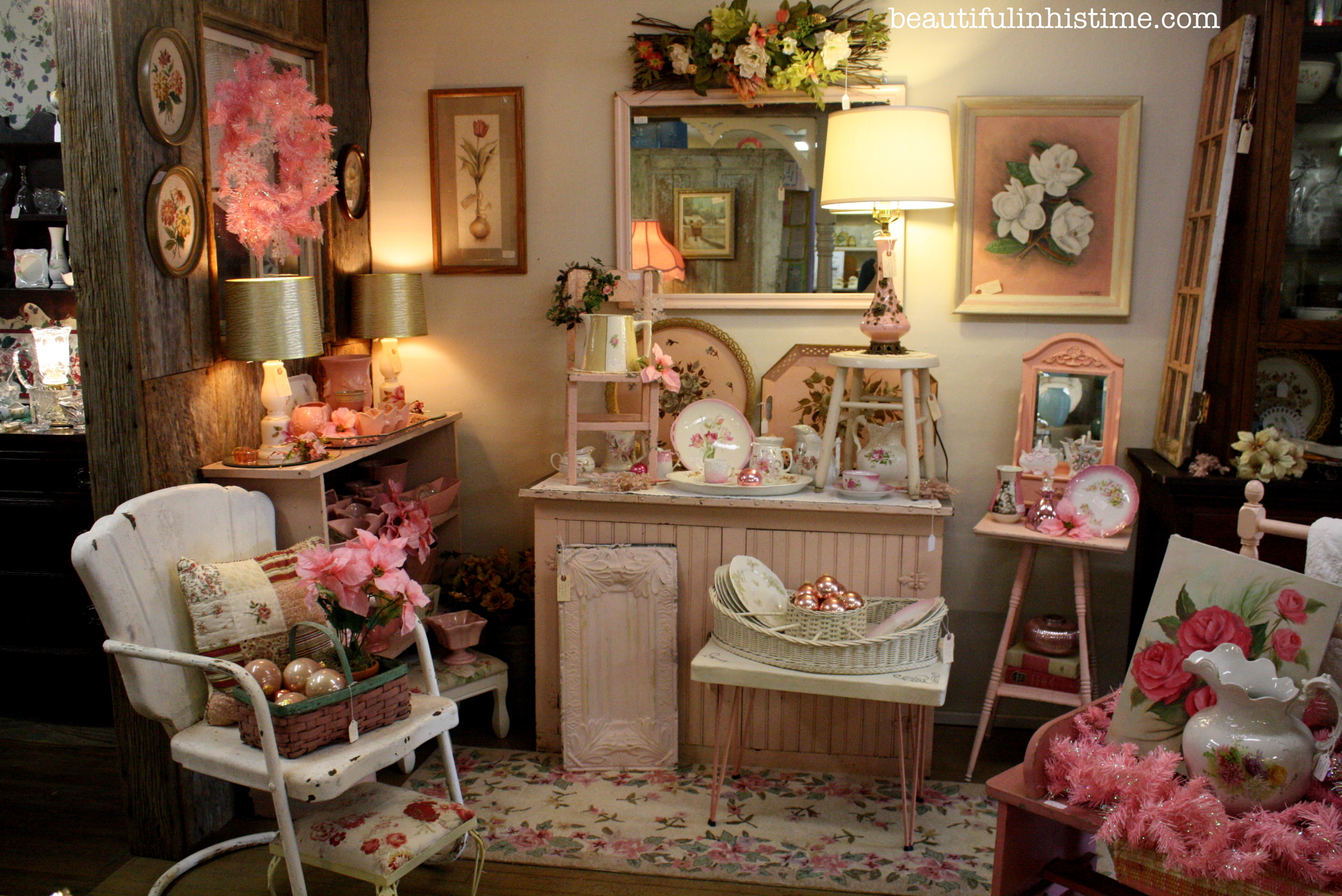 Antique Rudolph record…awesome: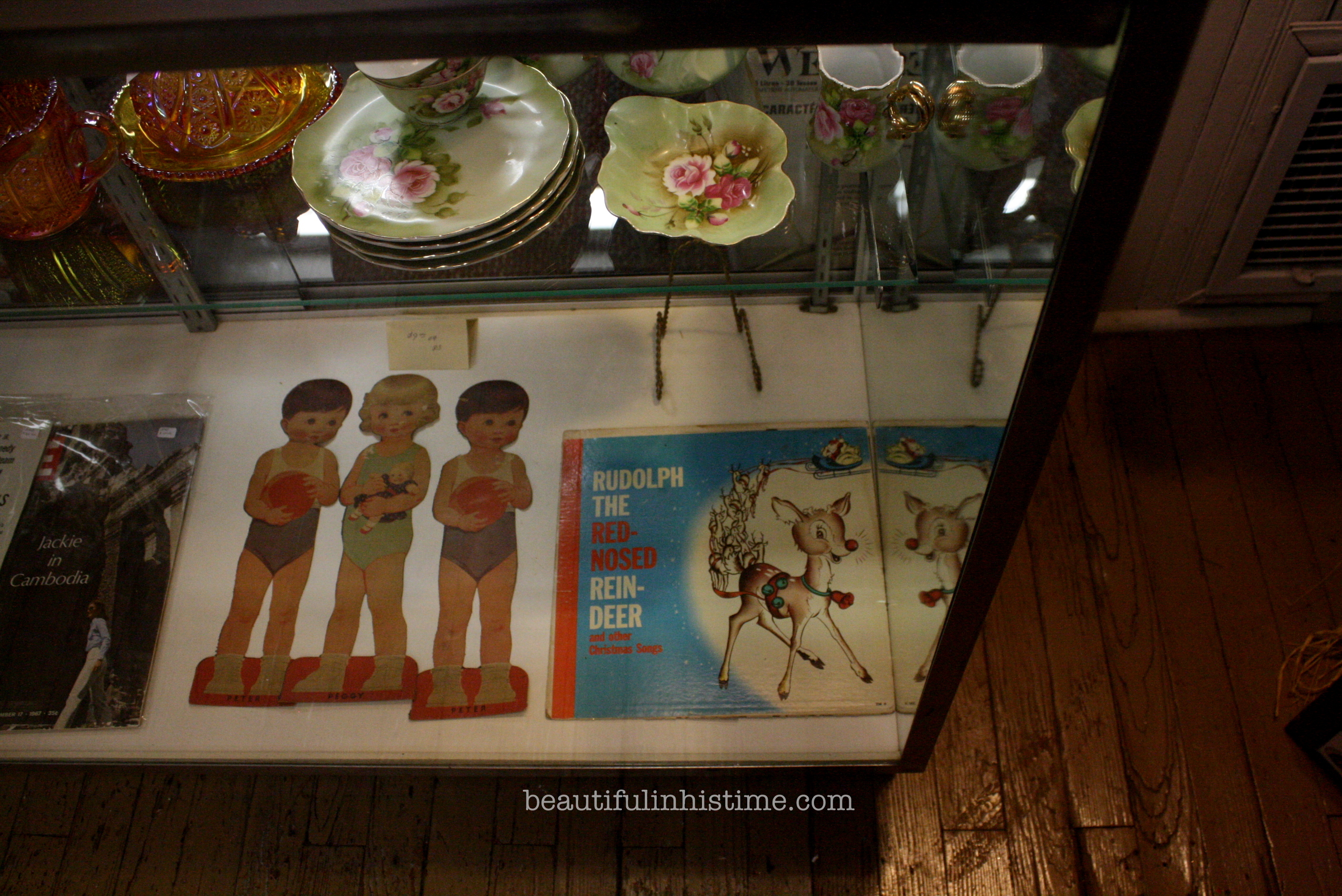 Me in the hat that Russ wanted to buy for me: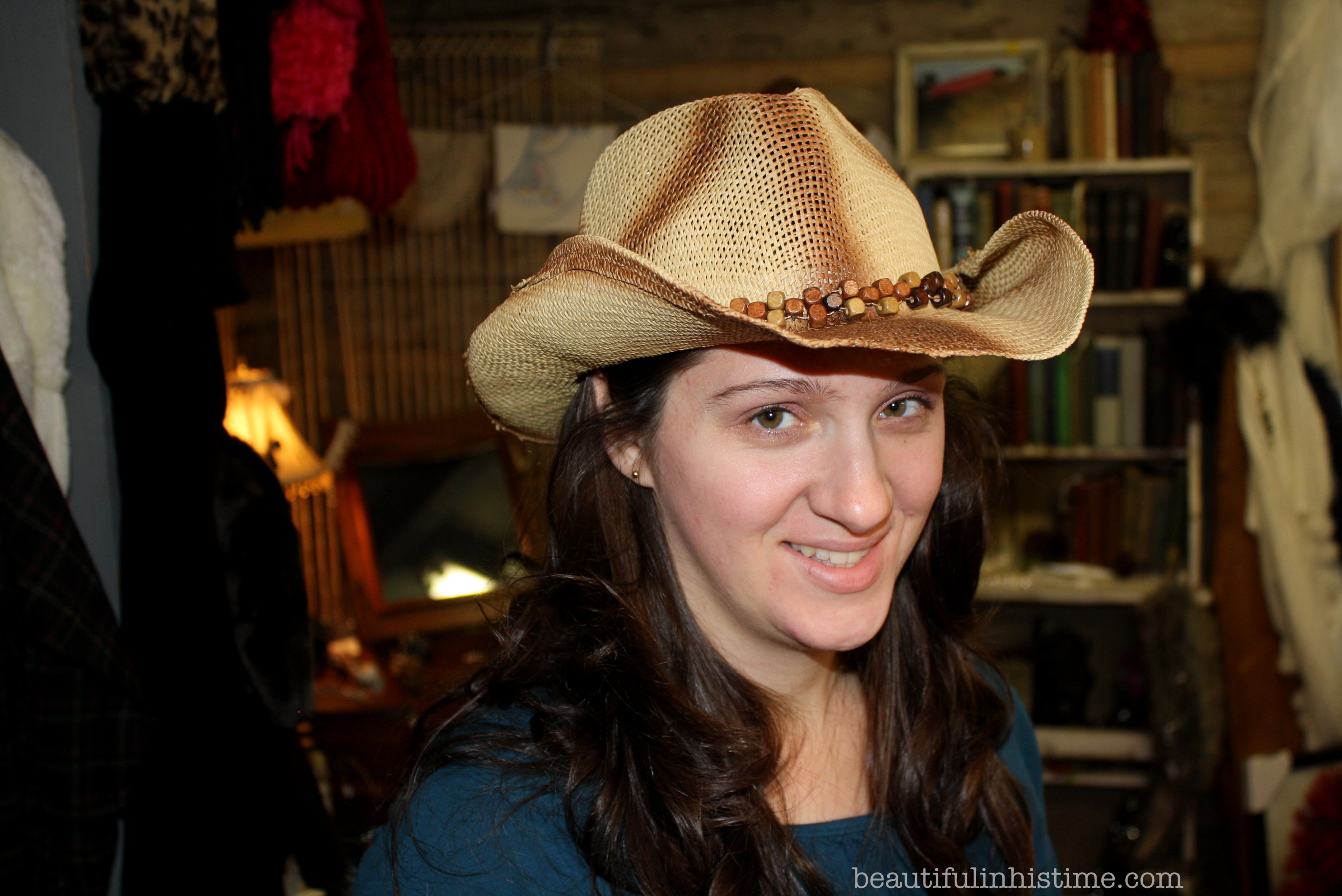 Etiquette…now antique: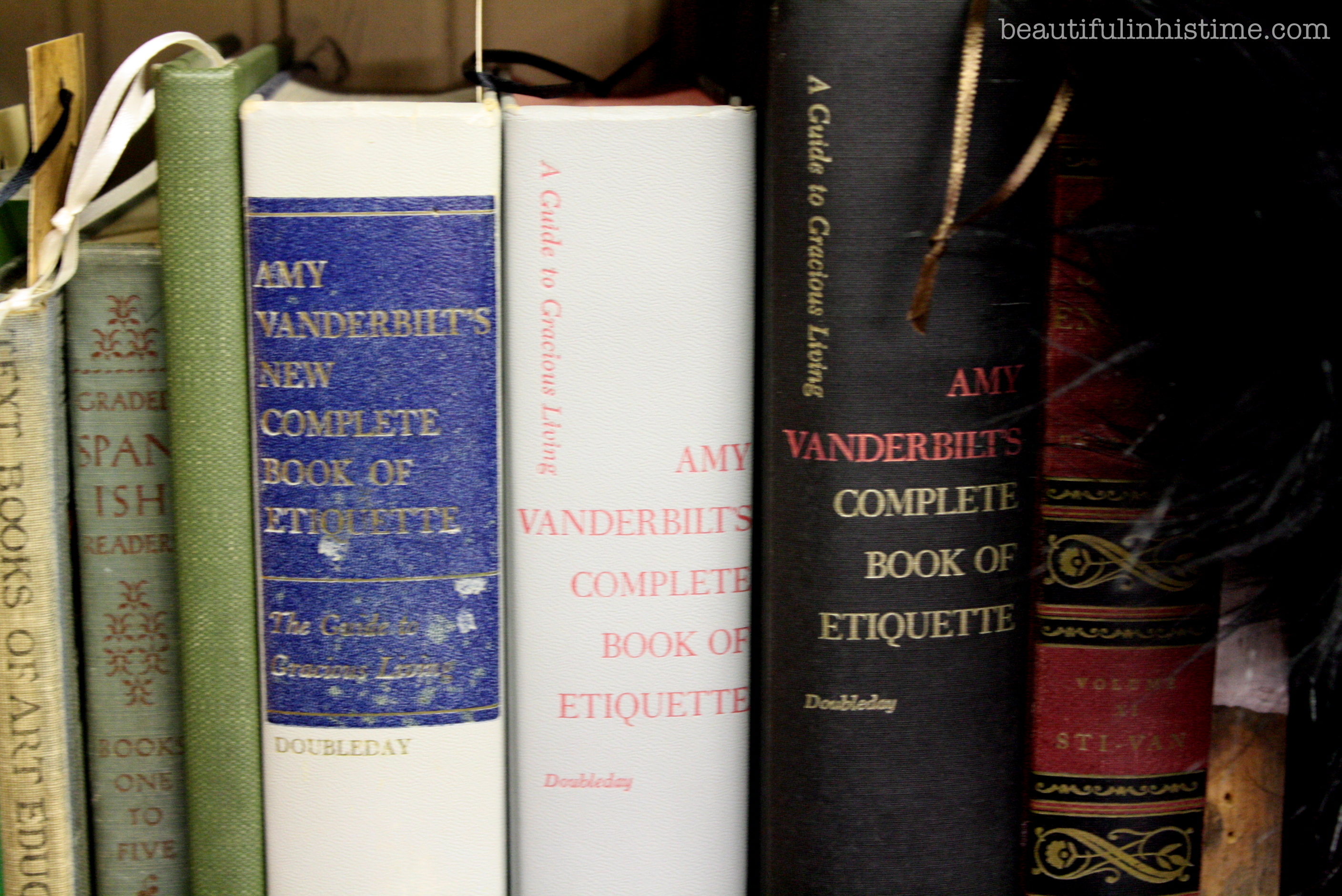 An applicable quote on the window of a store that was closed: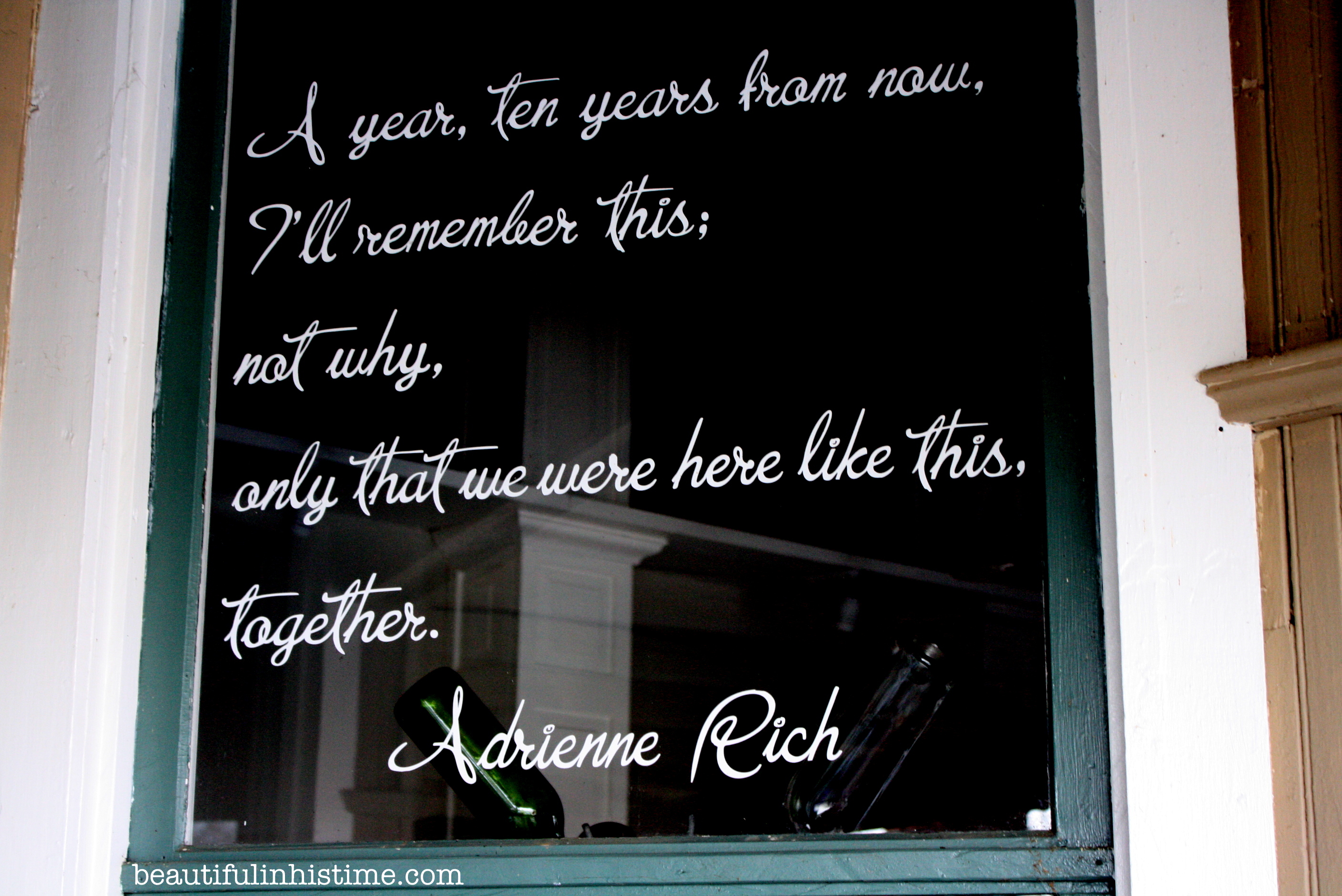 This guy, whose slightly off-key rendition of Bless the Lord oh my soul, oh my soul, worship His holy name made me want to raise my hands in thankfulness that I live in America where people are free to praise Jesus in the streets!
Unfortunately, he left…And Elvis took over: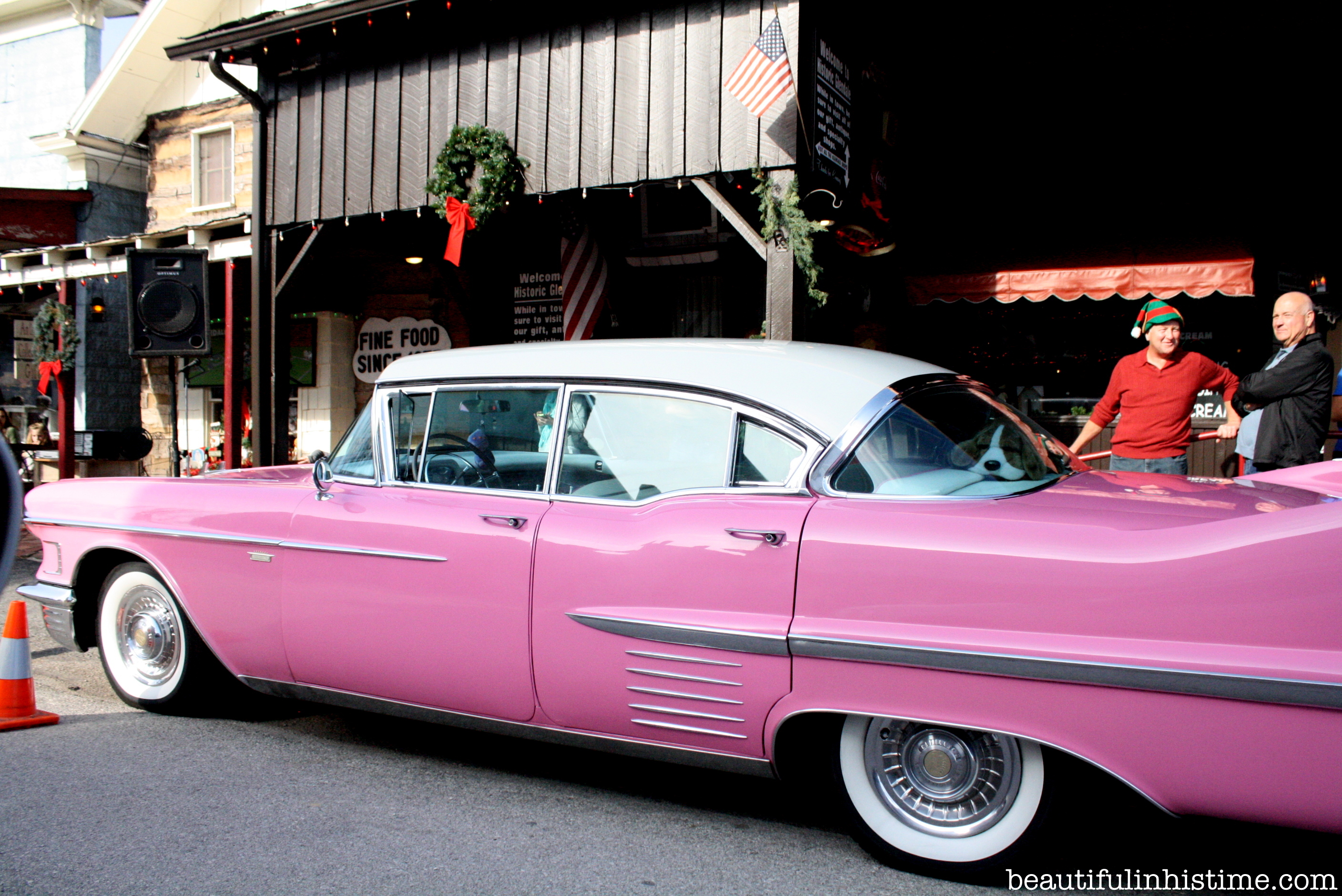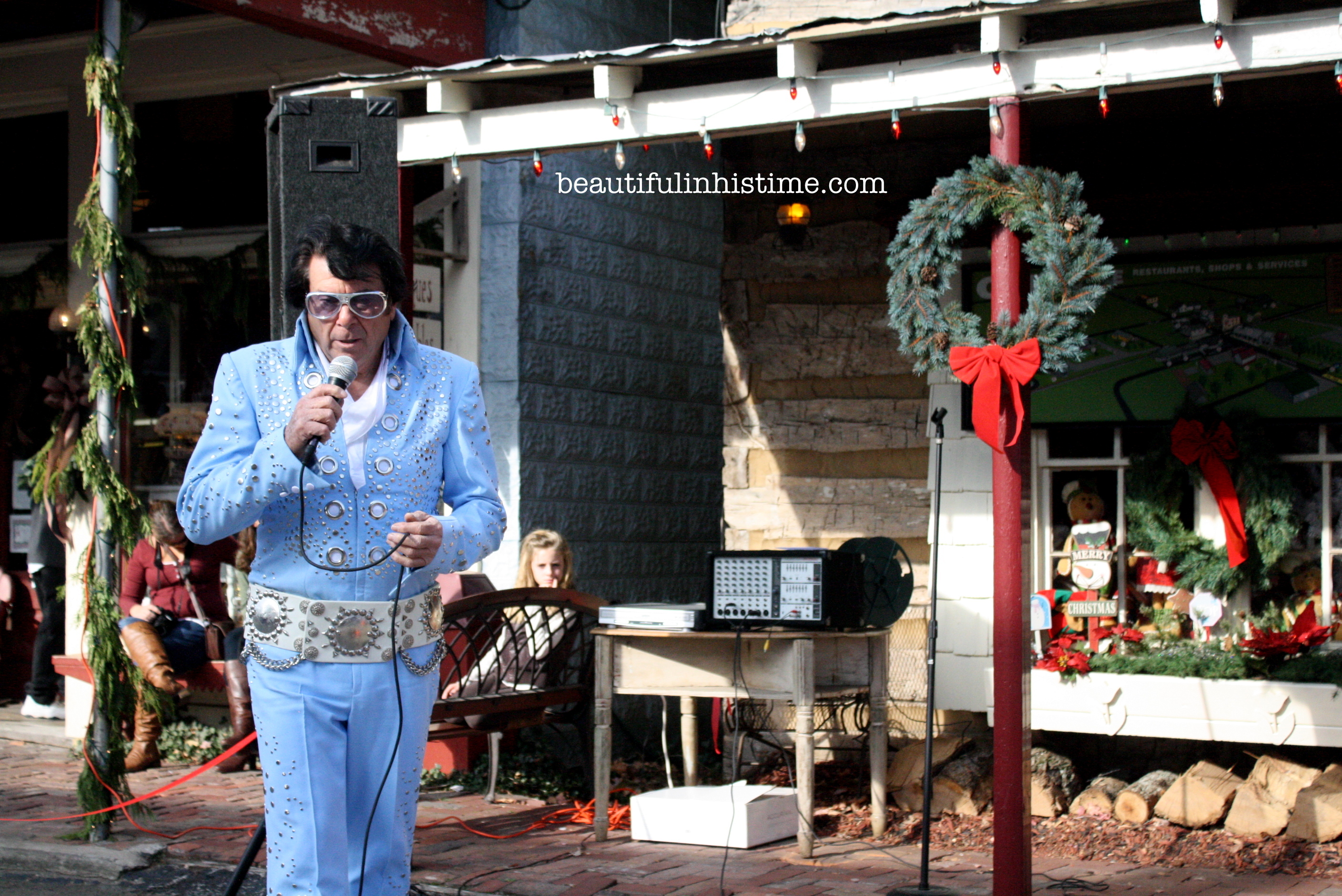 That was pretty much our date. We decided to skip the carriage ride because there was a very long line and we didn't want to waste our childcare time standing there doing nothing. Instead, we came home and cuddled and watched an episode Elementary.
Then I asked if Russ could go pick up Ezra so I could work on my blog archives. He said yes, which gave me a much-needed hour of alone time.
Then he brought home Ezra, and this: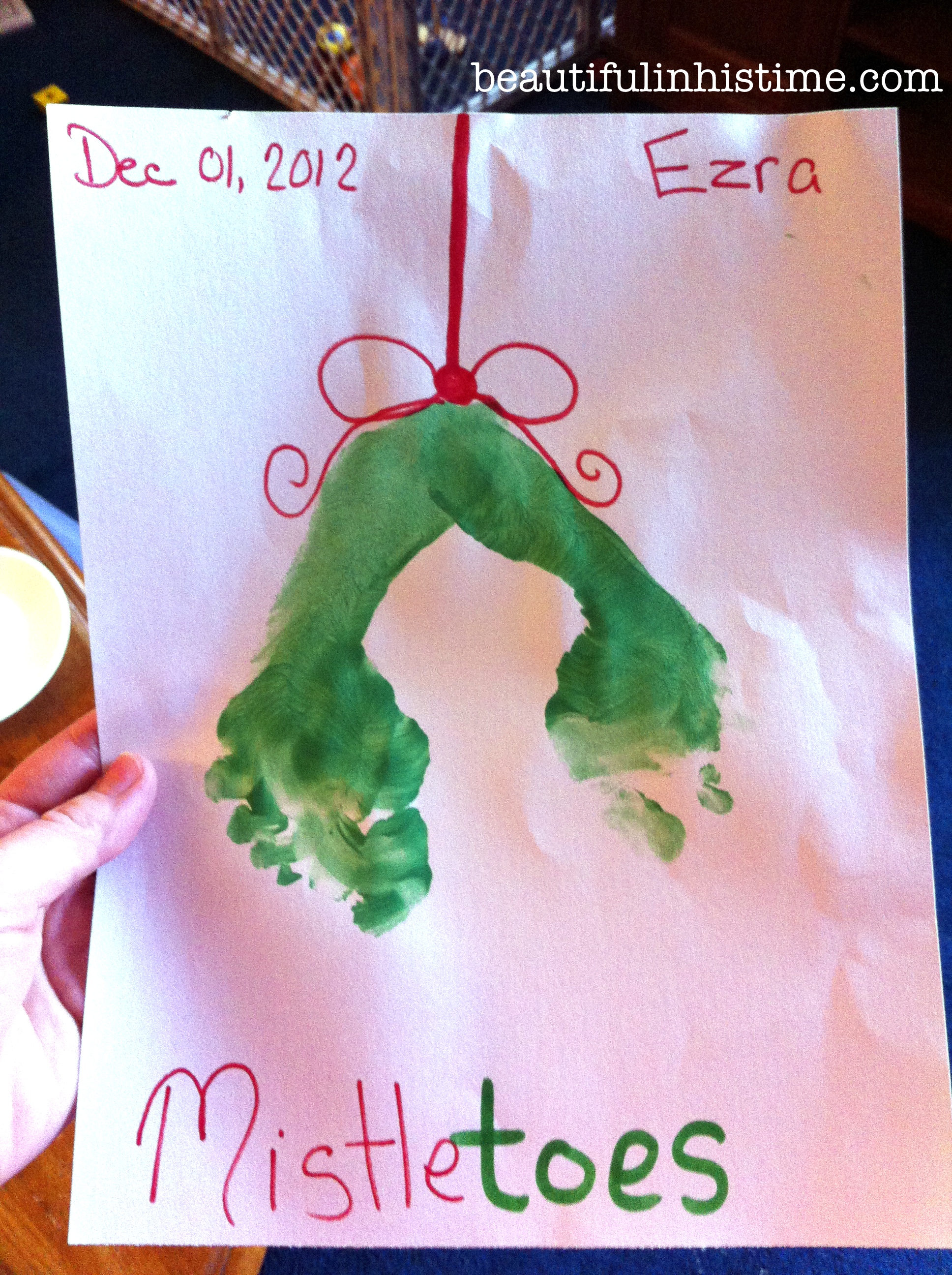 It's the sweetest thing he's ever made me. Definitely one for the baby box.
It was a nice date. Short and sweet and helped keep my Christmas joy flowing for one more day.