Beautiful in His Time is a participant in multiple affiliate marketing programs. The author of this blog may receive commission for purchases or clicks made through links on this website.
---
I have been recently inspired to try to take better photos of stationary objects, mainly through the photographic work of my blogger friend Cyndi from Pictilimitude who has been doing a "Christmas Photo Project" during the month of December. She has been taking awesome photographs and editing them in great ways. I love looking at her before and after pictures to see which ones I like better.
So a few weeks ago when we went to a festival "down town" in our small town, I started looking at the surroundings with different eyes. Normally I don't bother with trying to take night time photography because it's too hard to get the camera angle steady enough to avoid blur. But these turned out surprisingly well!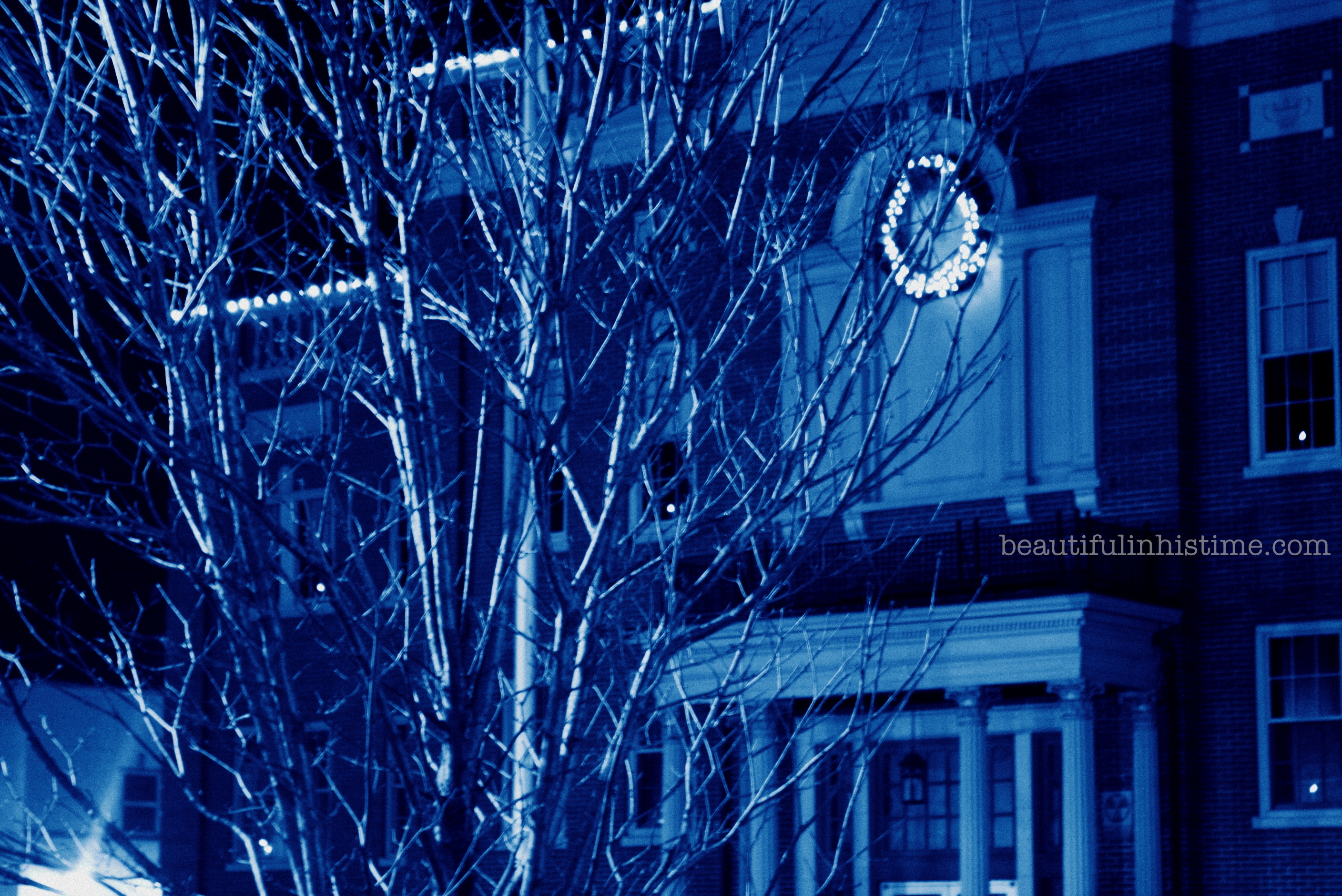 I kept being drawn to these light fixtures: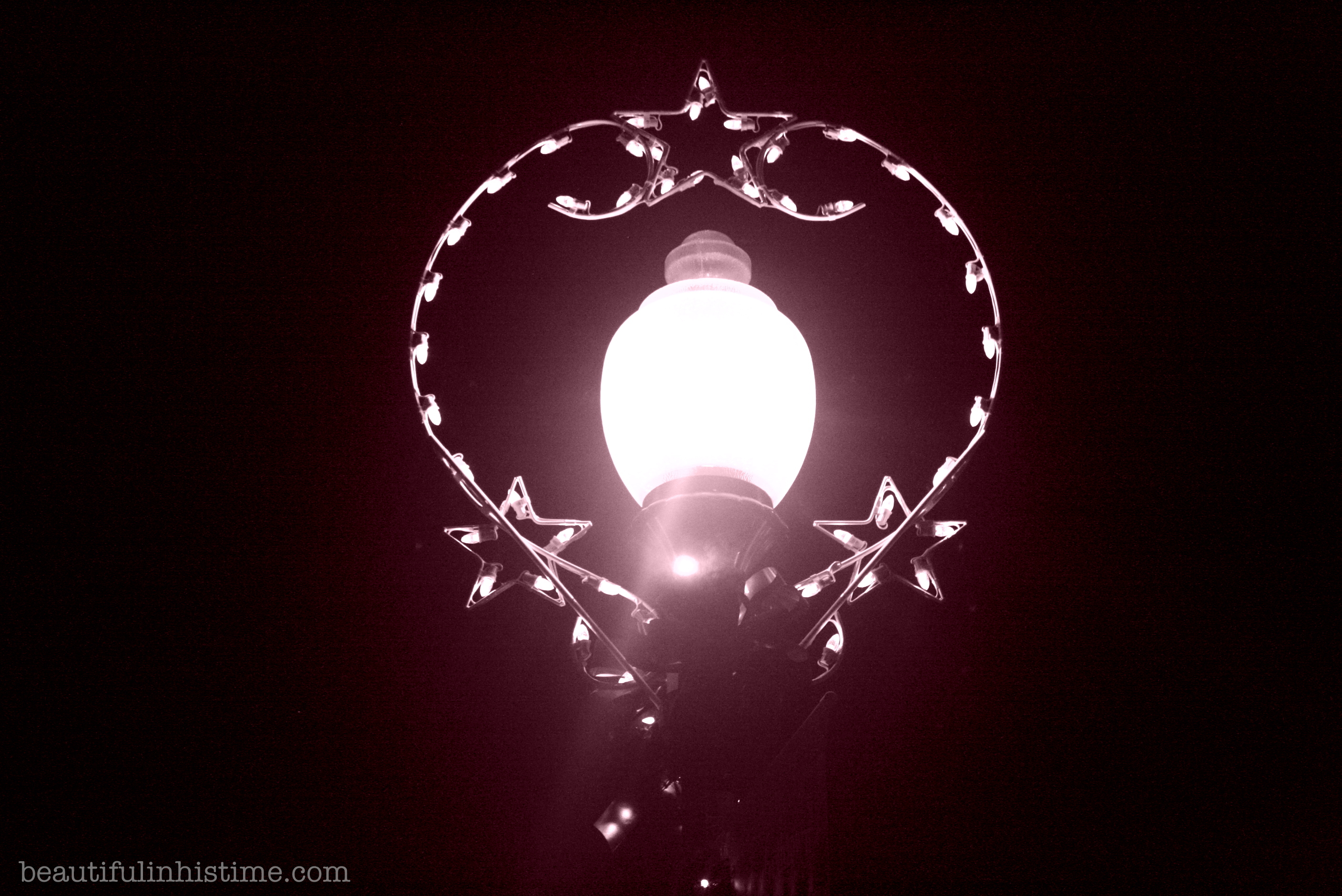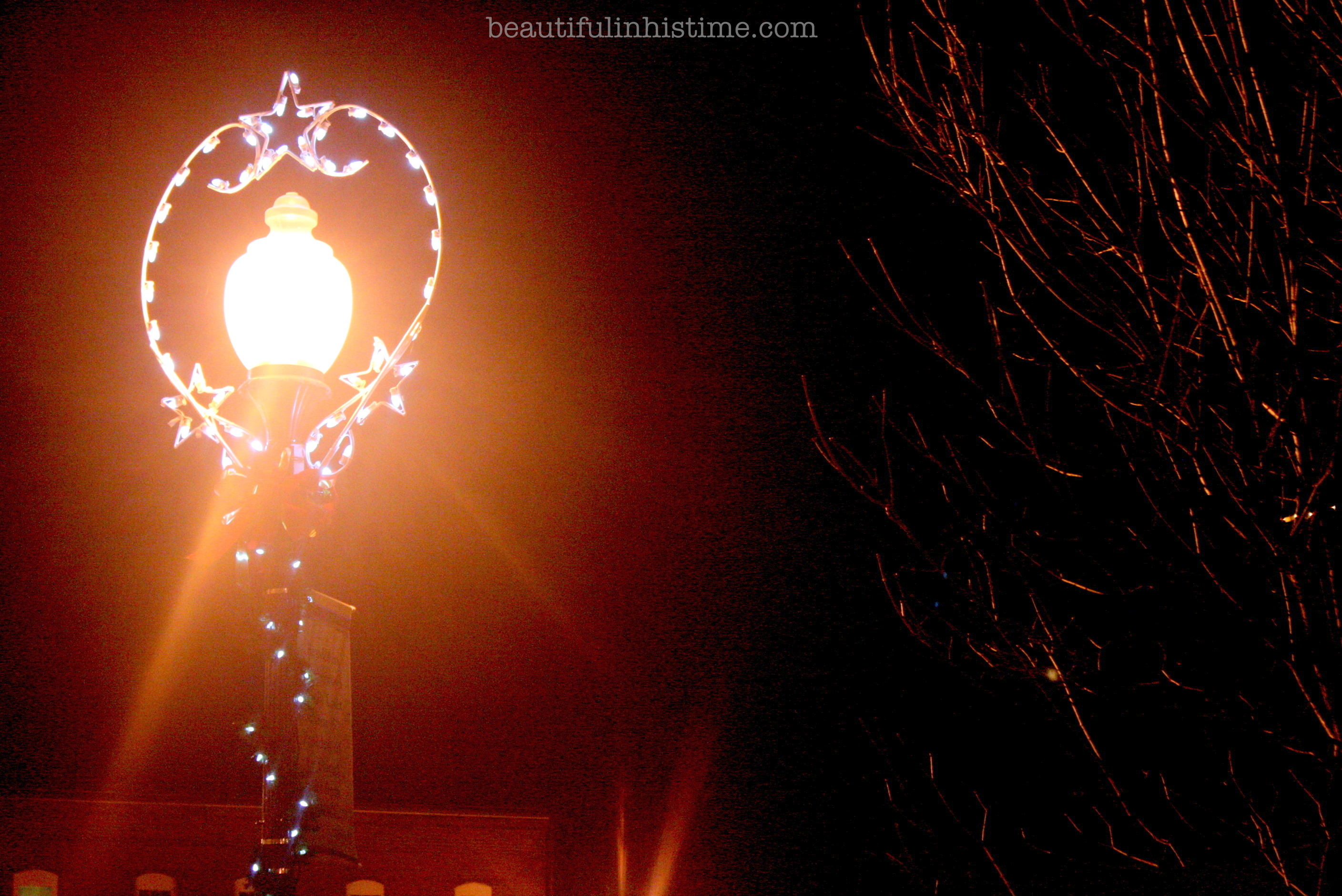 Identical photo, edited differently: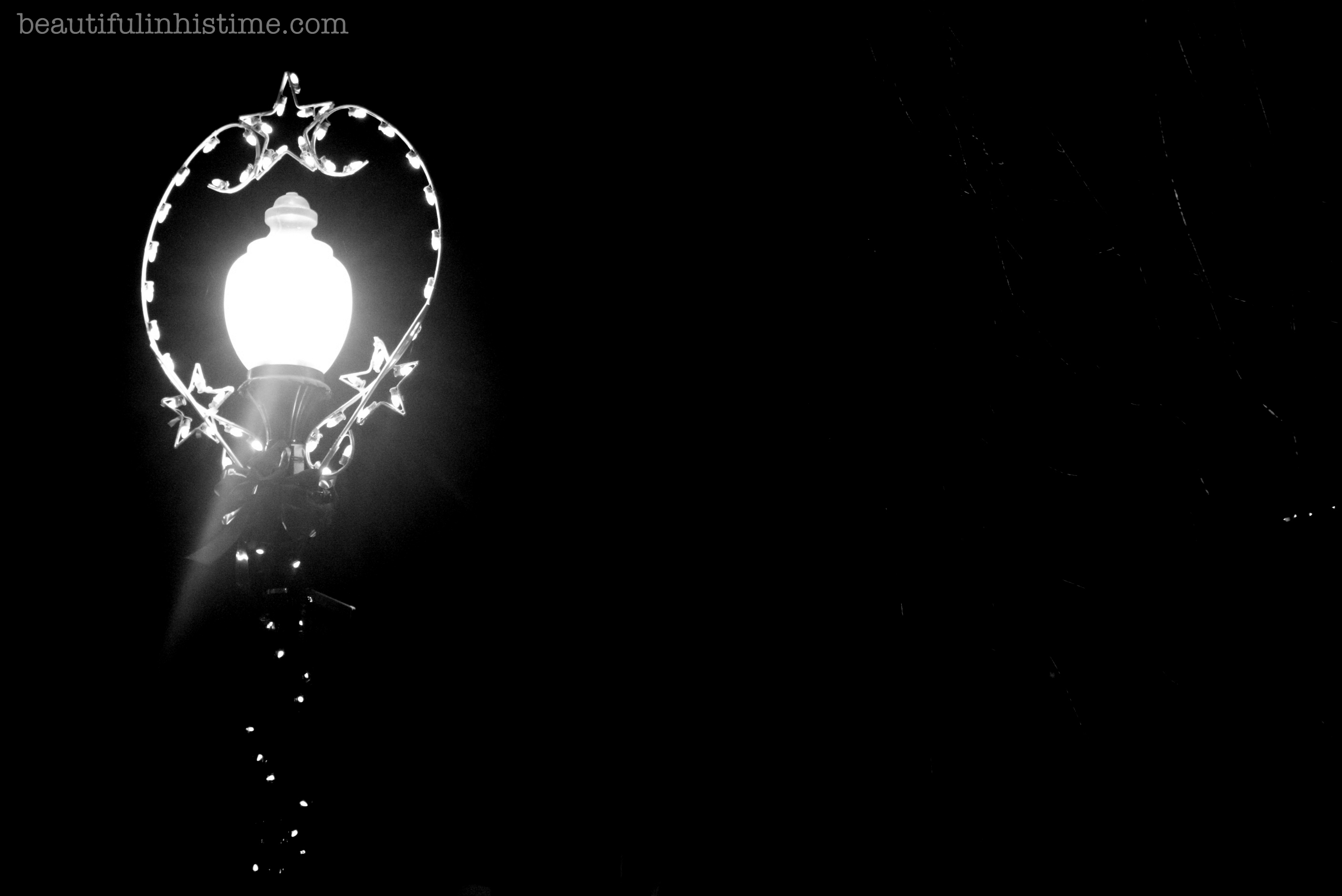 And yet another angle and editing set: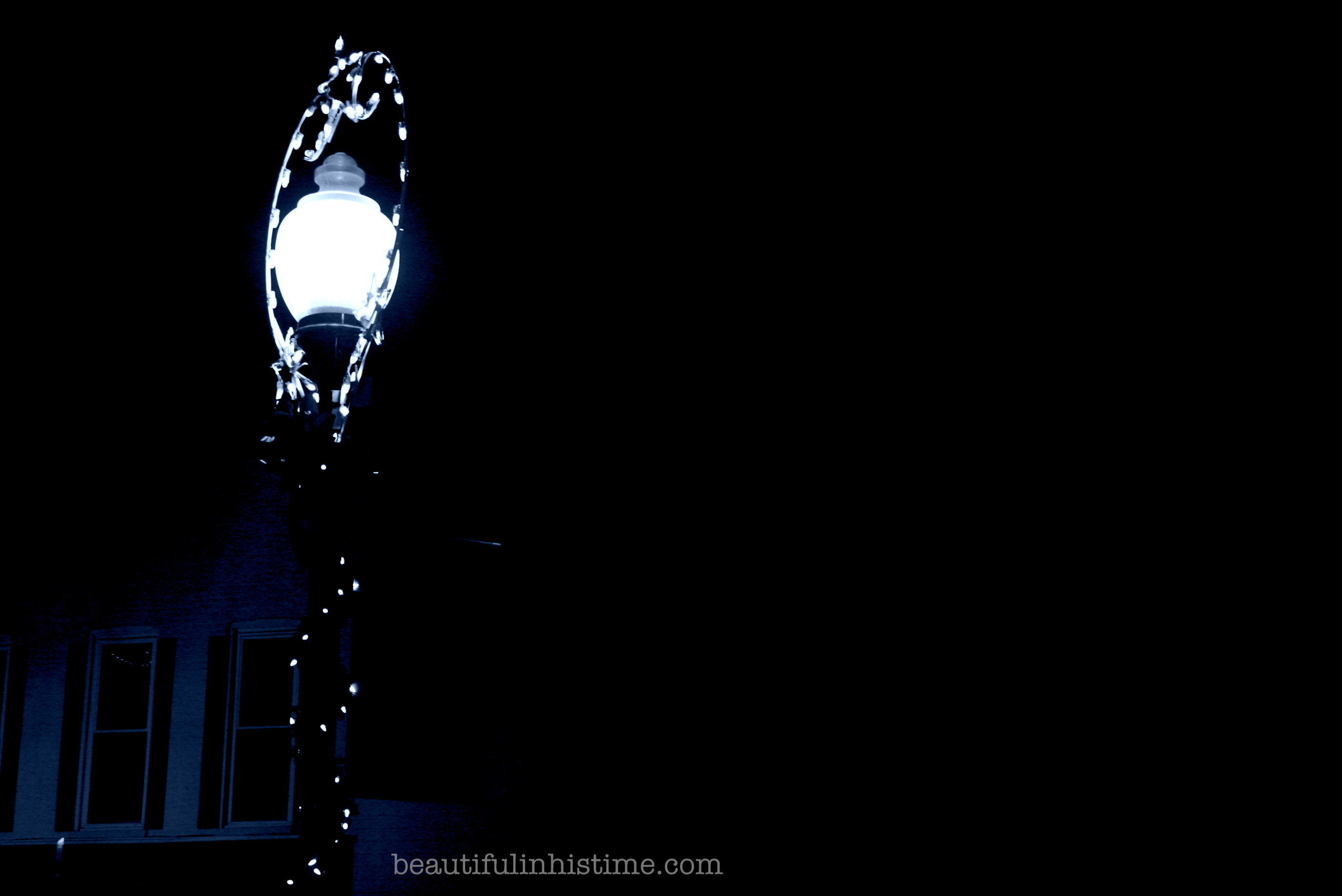 I've also been looking for inspiration around the house and neighborhood since then. These are pictures of leaves frozen in ice (rain) water in the folding chairs that sit in front of our house that I've been meaning to put in the shed for weeks: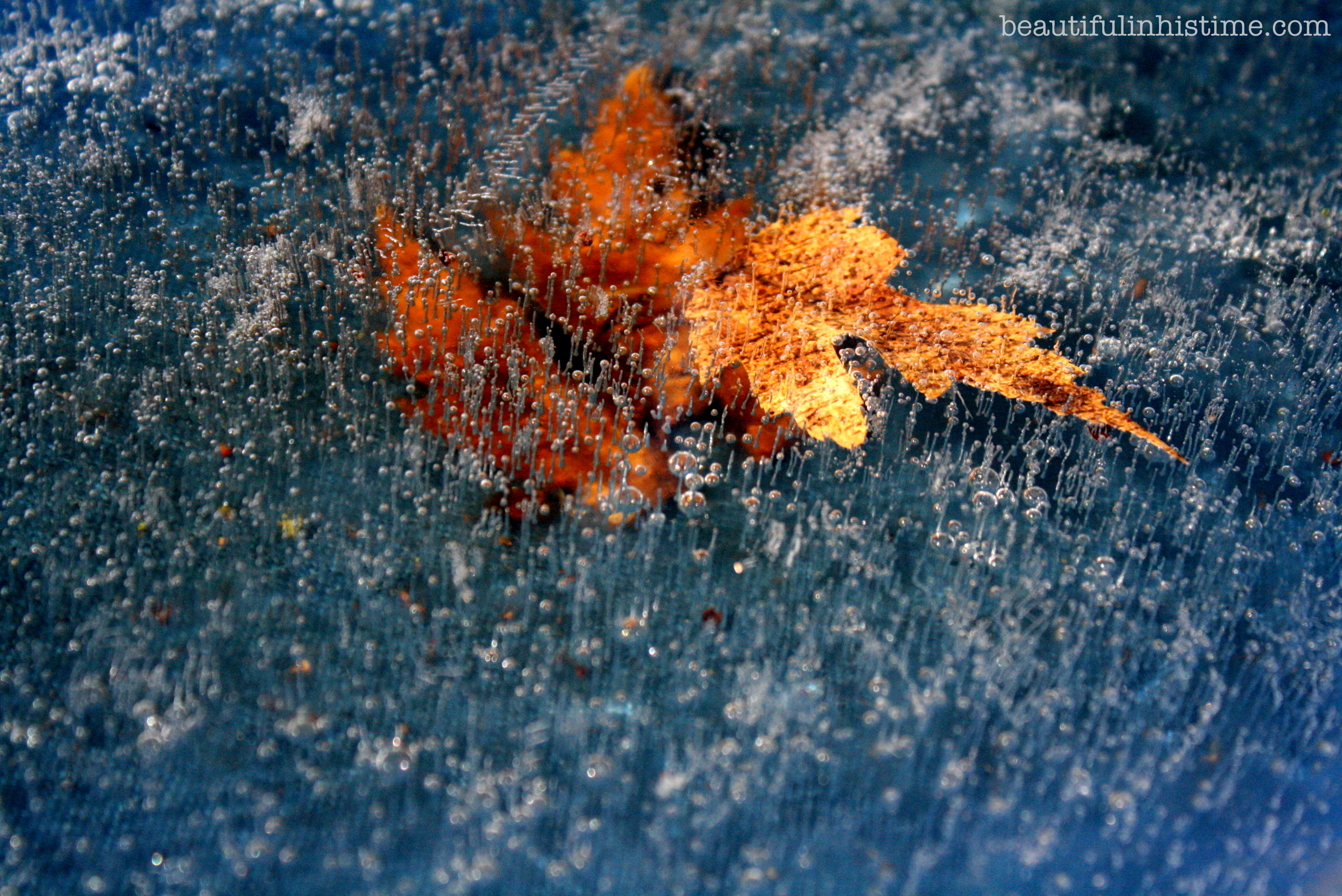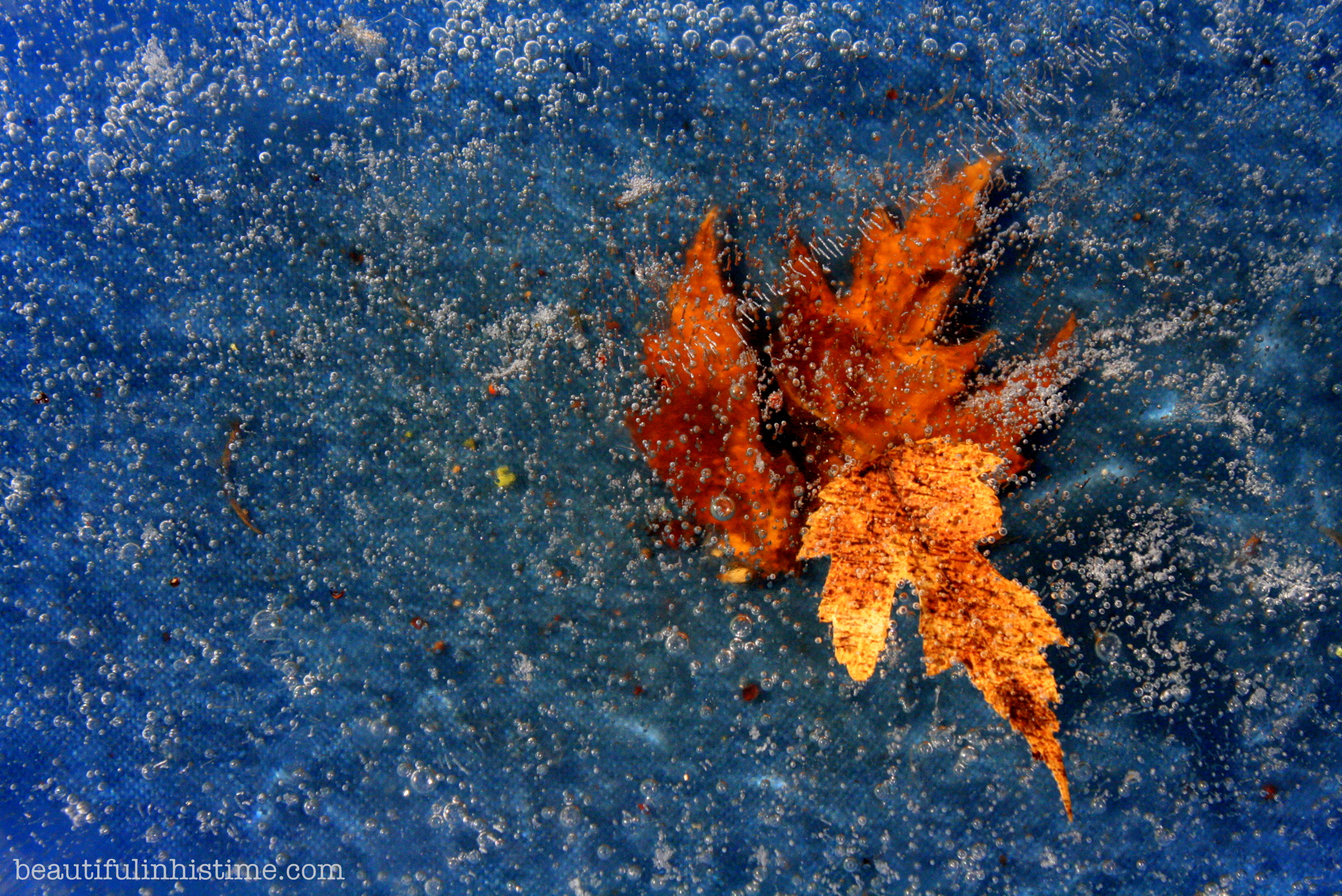 Trees in our neighborhood that I snapped photos of while taking a walk with Ezra. I took these with my iPhone: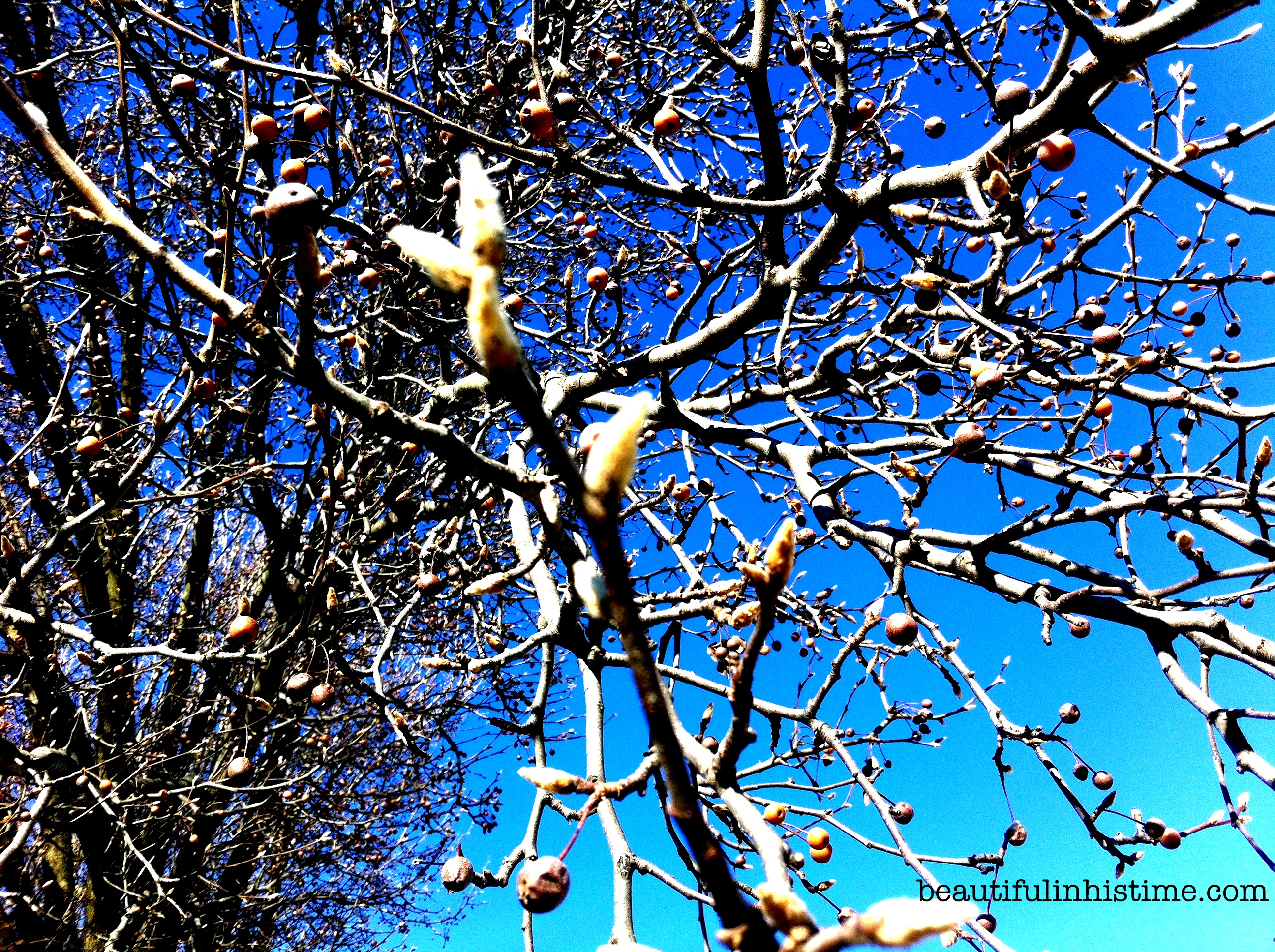 And more frozen leaves in a bird bath in the front yard of someone in our neighborhood. I hope they weren't home wondering what that crazy lady was doing taking pictures of their bird bath: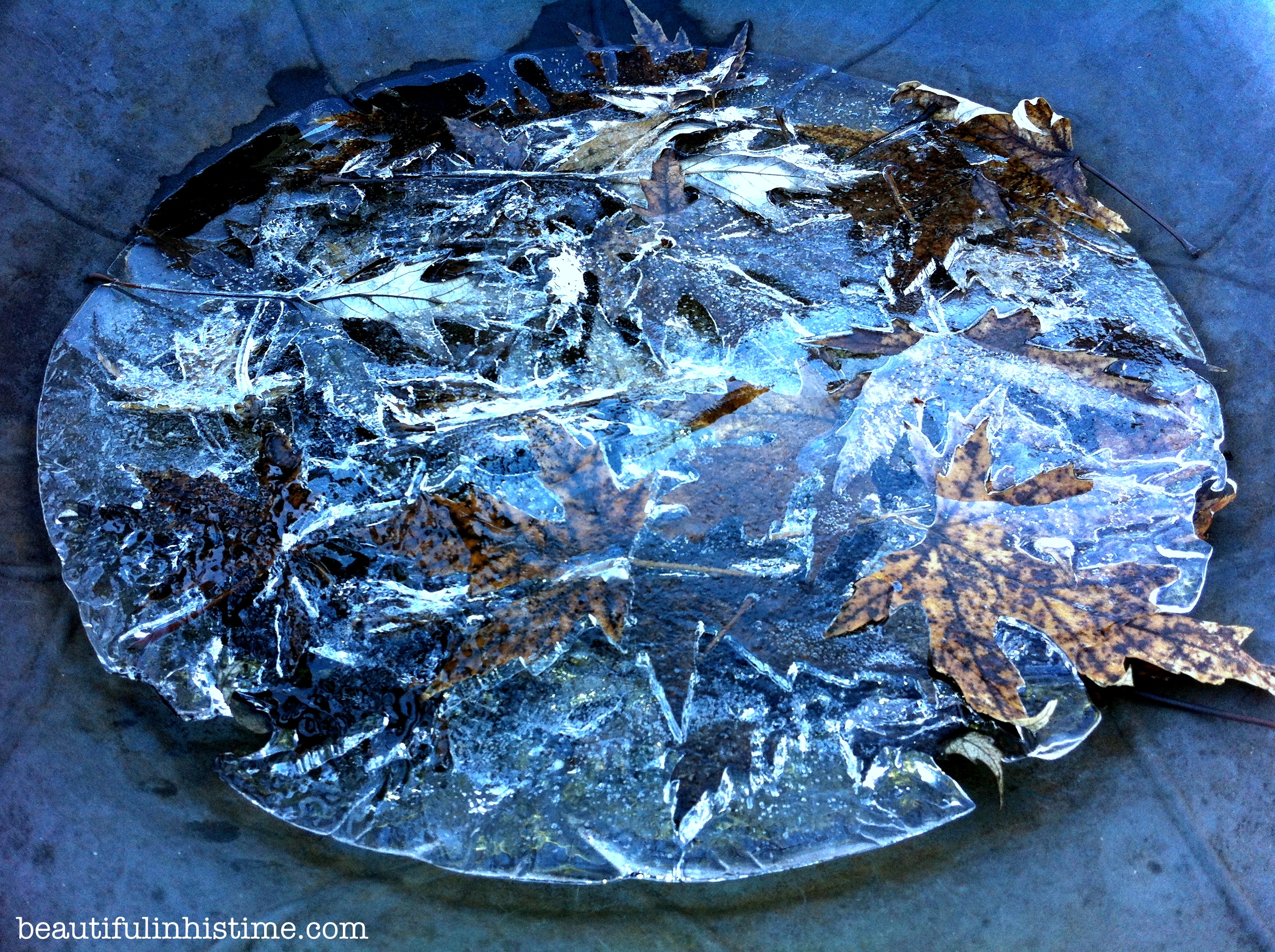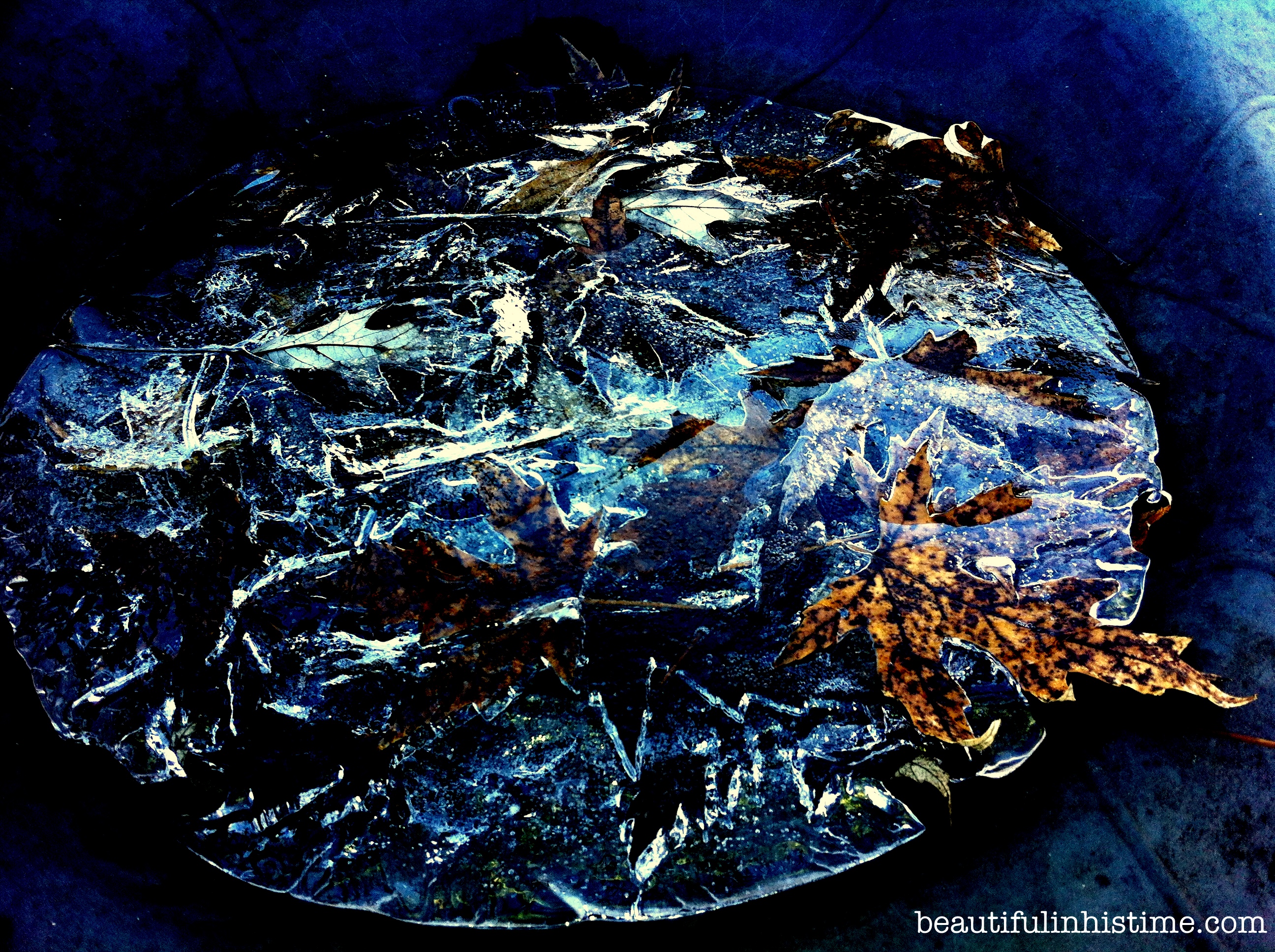 It felt really great to be creative and artsy and do a little something for myself. I really am happy with how these photos turned out. Thanks Cyndi for the inspiration.