Beautiful in His Time is a participant in multiple affiliate marketing programs. The author of this blog may receive commission for purchases or clicks made through links on this website.
---
Friday morning… a day off. A bowl of oatmeal, a bright green shirt, tousled hair. An everyday, every-morning moment…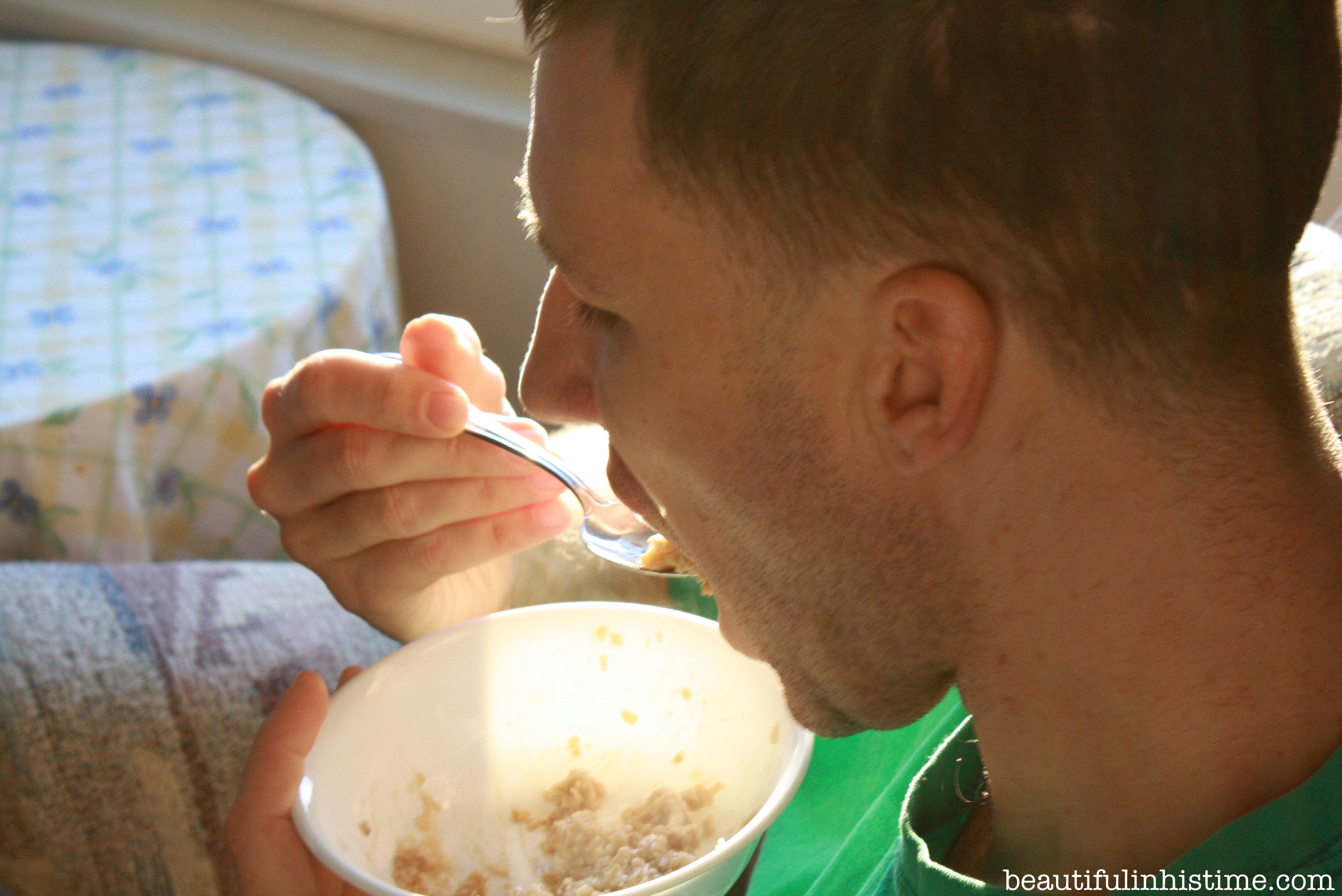 Blue-green eyes, bright sunlight bursting through my kitchen window. A moment that took my breath away.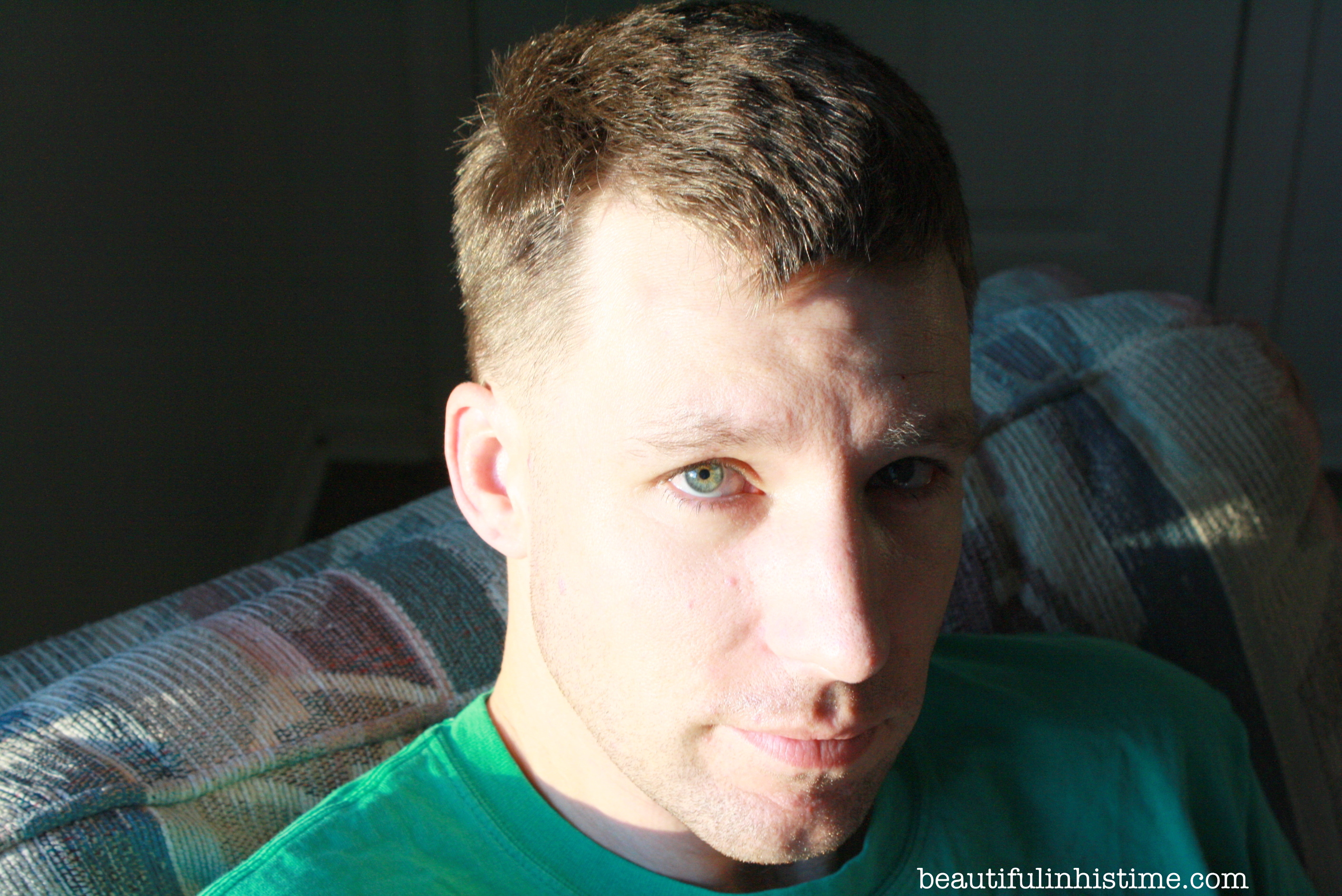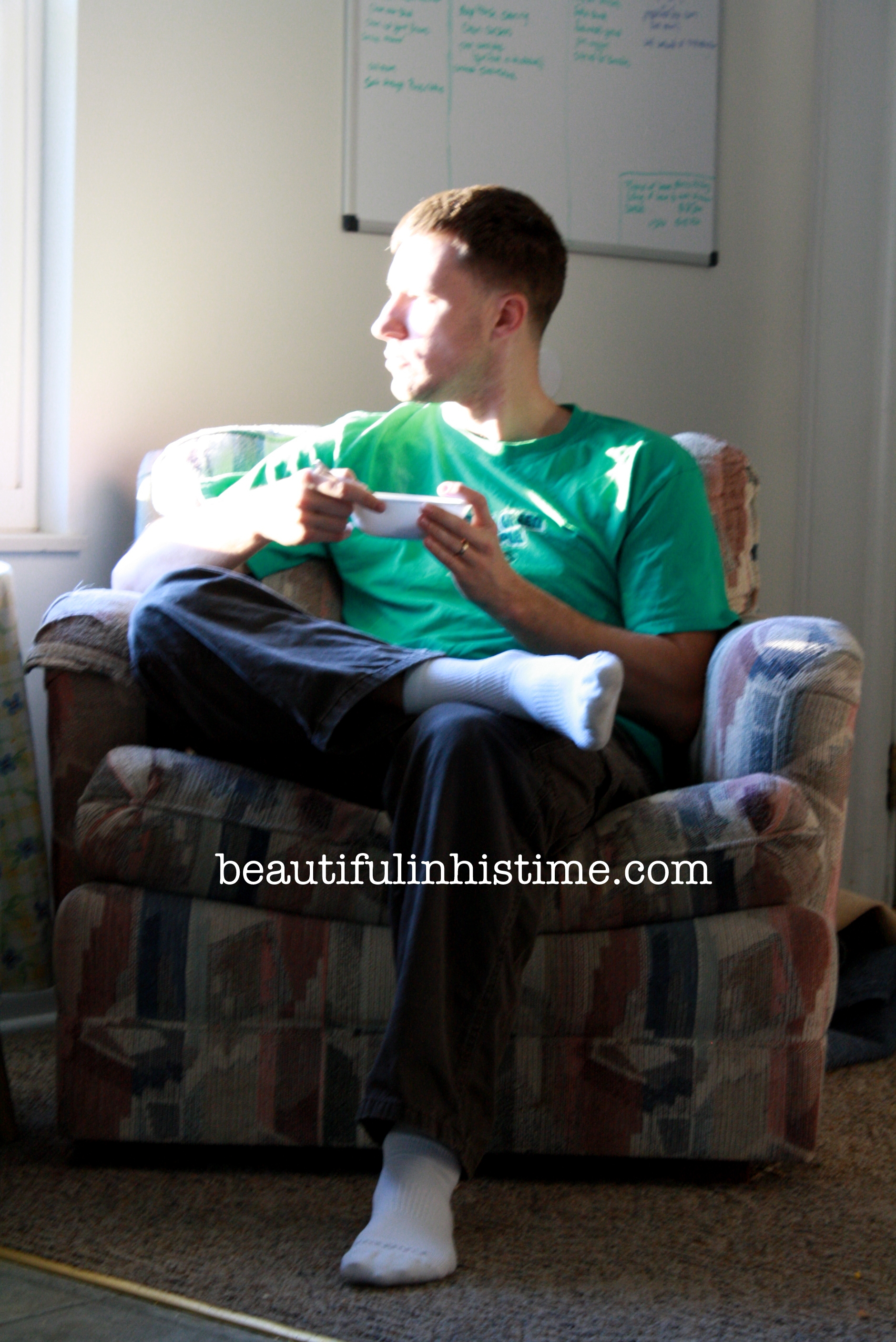 Me: "Man, you look amazing this morning…"
Him: "Well, if you think so, then you should get your camera and take some pictures."
And so, I captured a moment. A simple moment that I see often around here. But sometimes everyday life keeps me from stopping and enjoying the handsomeness that is the man I married almost five years ago.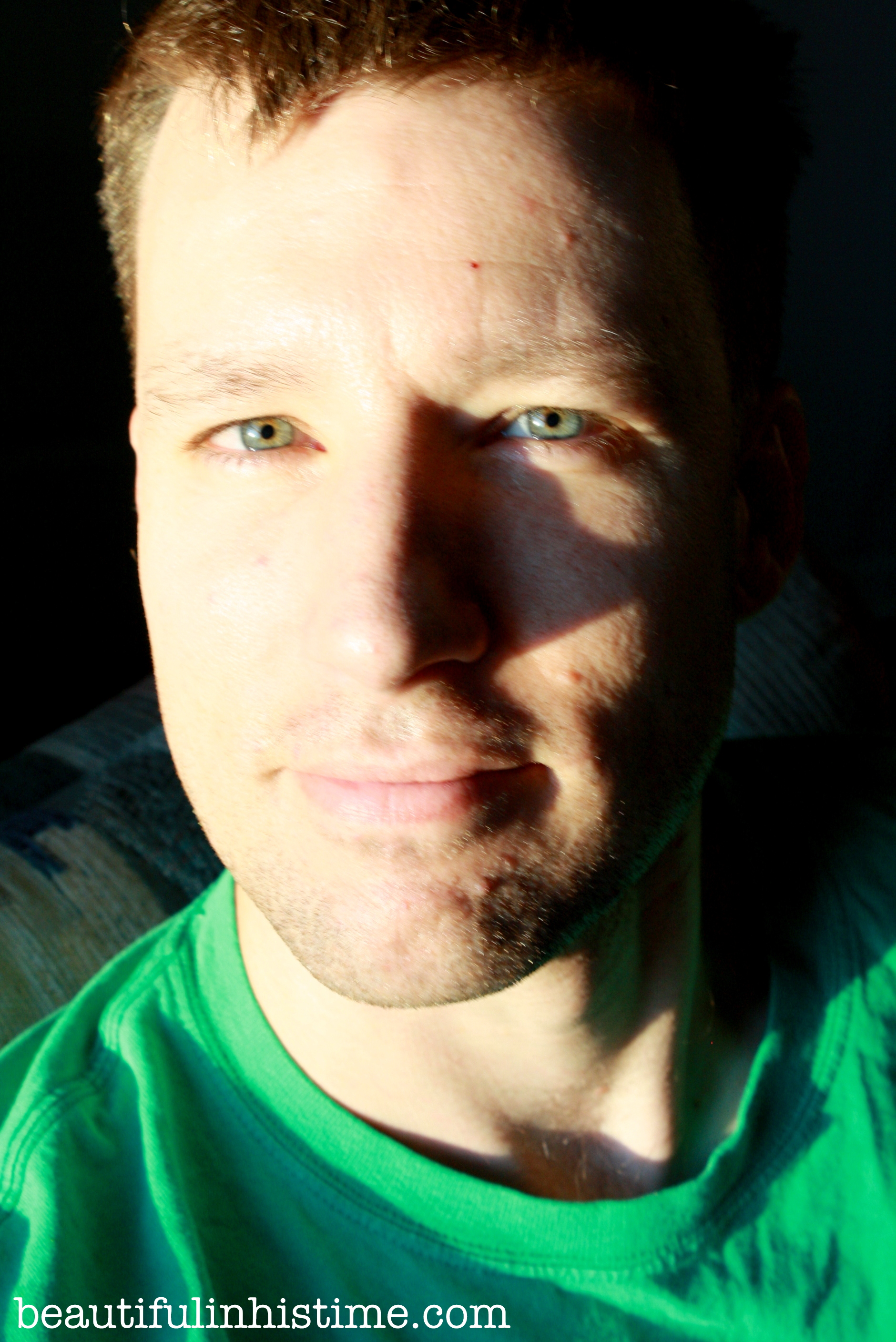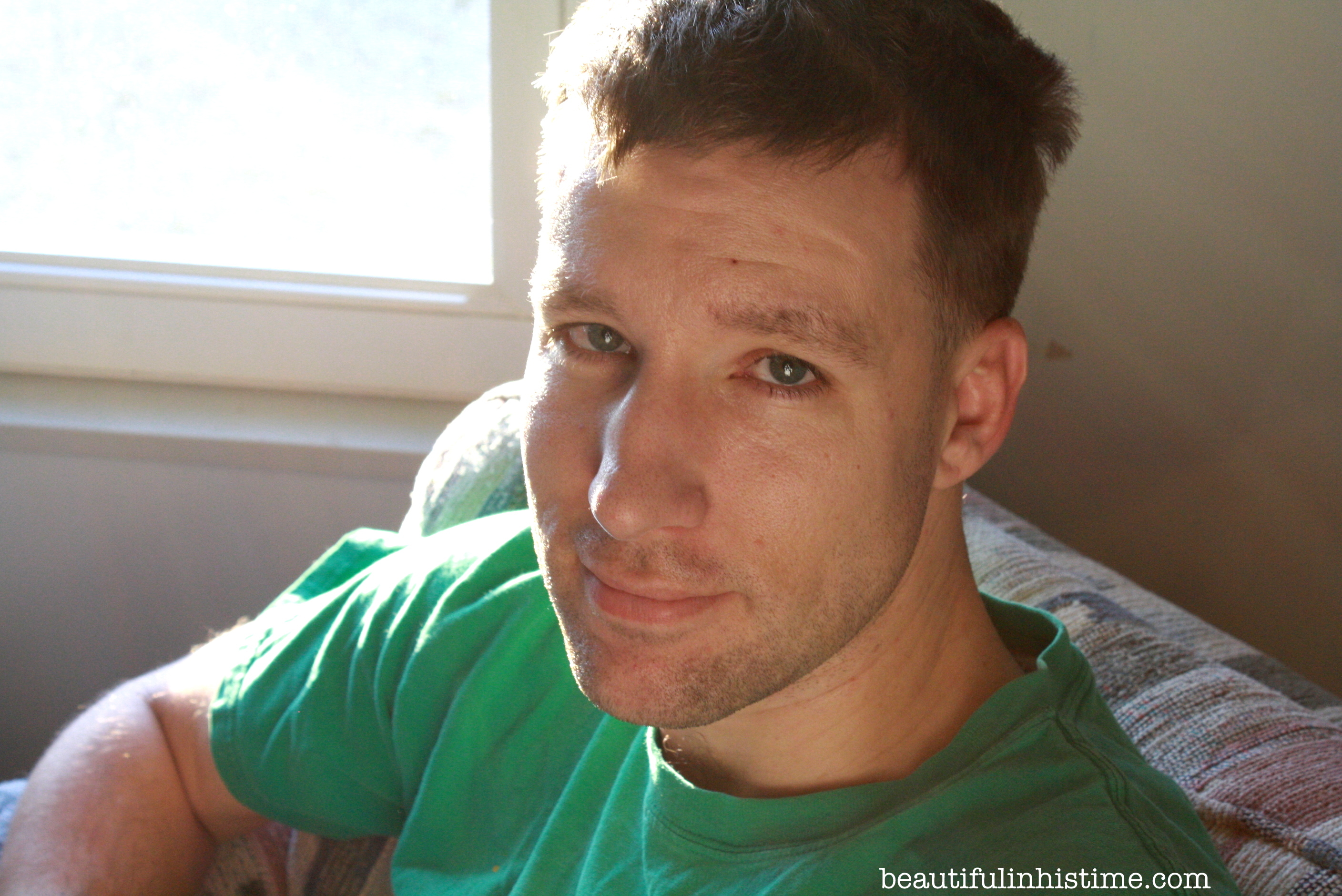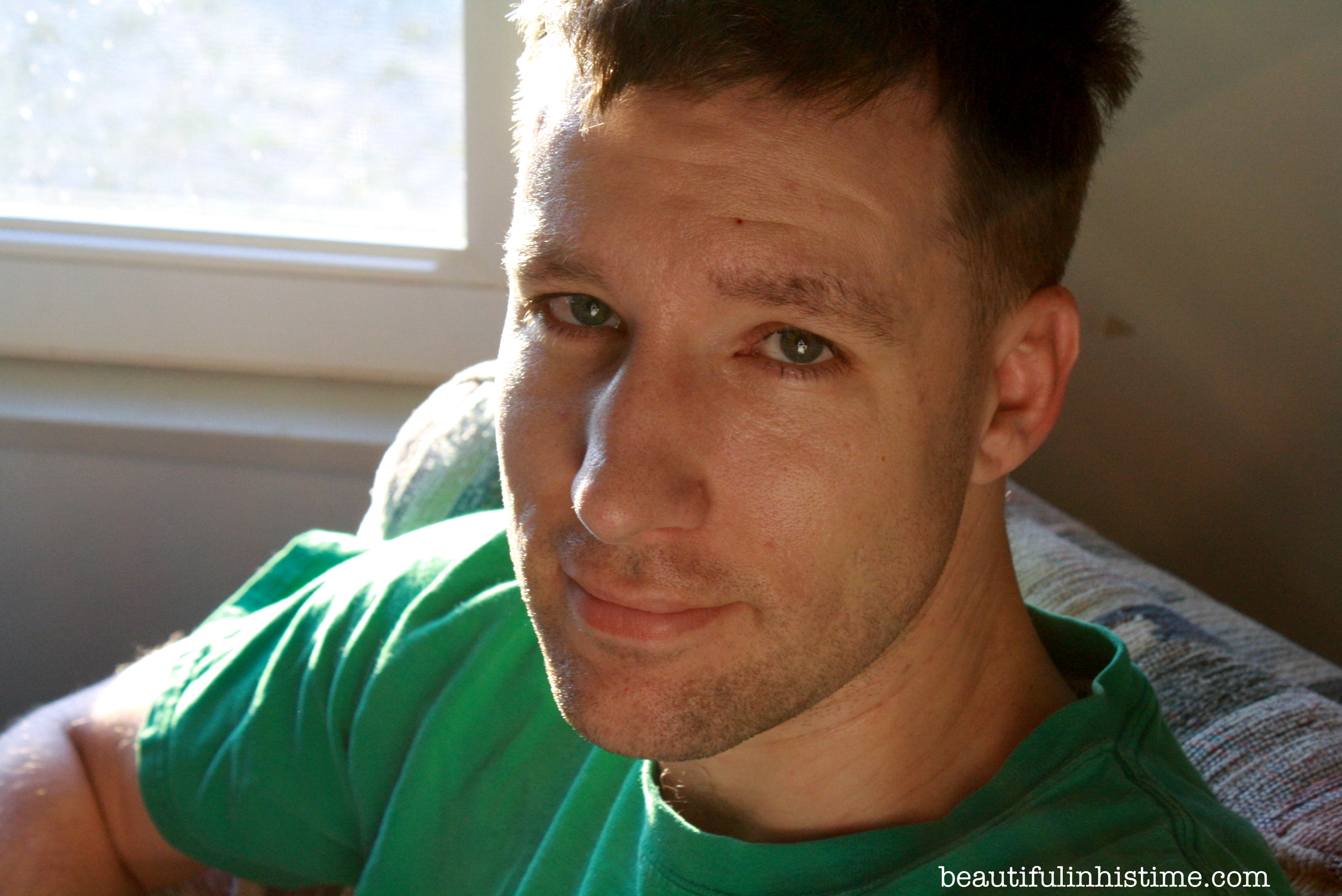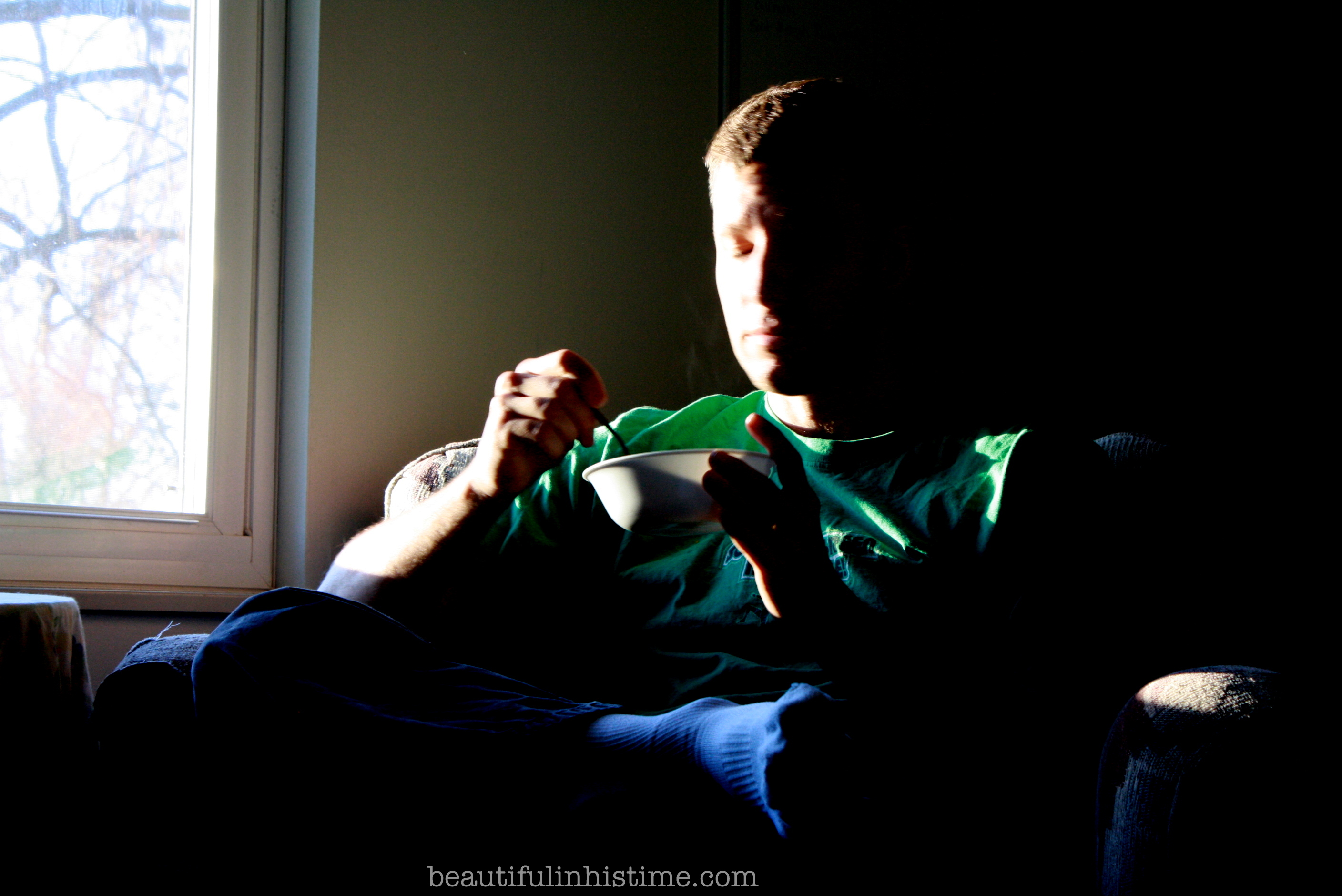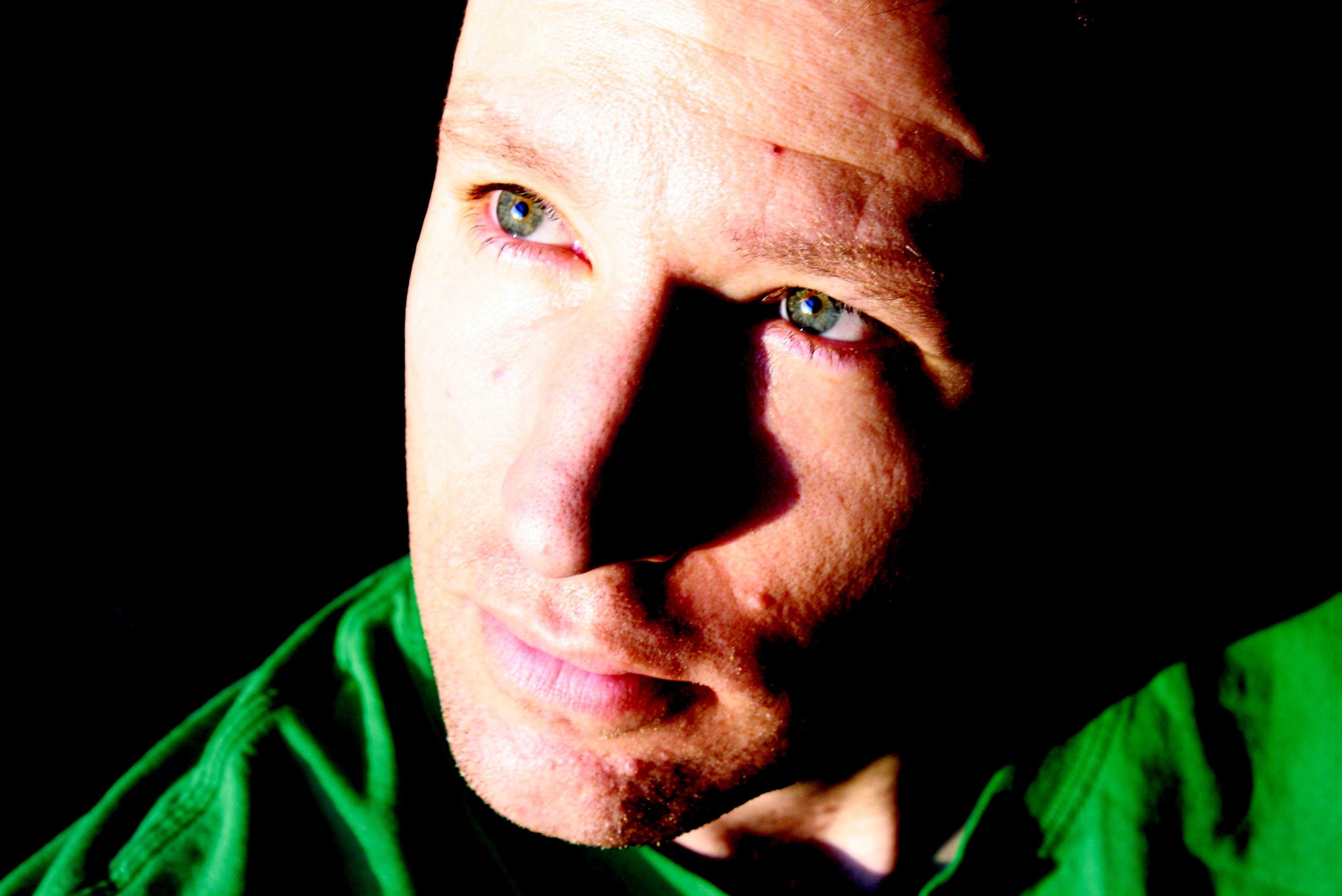 I'm so glad that on this Friday morning, I stopped to enjoy being married to him.
_____
For more encouragement on enjoying everyday marriage, visit our Facebook page, Beautiful Messy Marriage.