Beautiful in His Time is a participant in multiple affiliate marketing programs. The author of this blog may receive commission for purchases or clicks made through links on this website.
---
This is my third Mother's Day.
My first Mother's Day, I celebrated a life in the arms of Jesus, and mourned the loss of our first little one.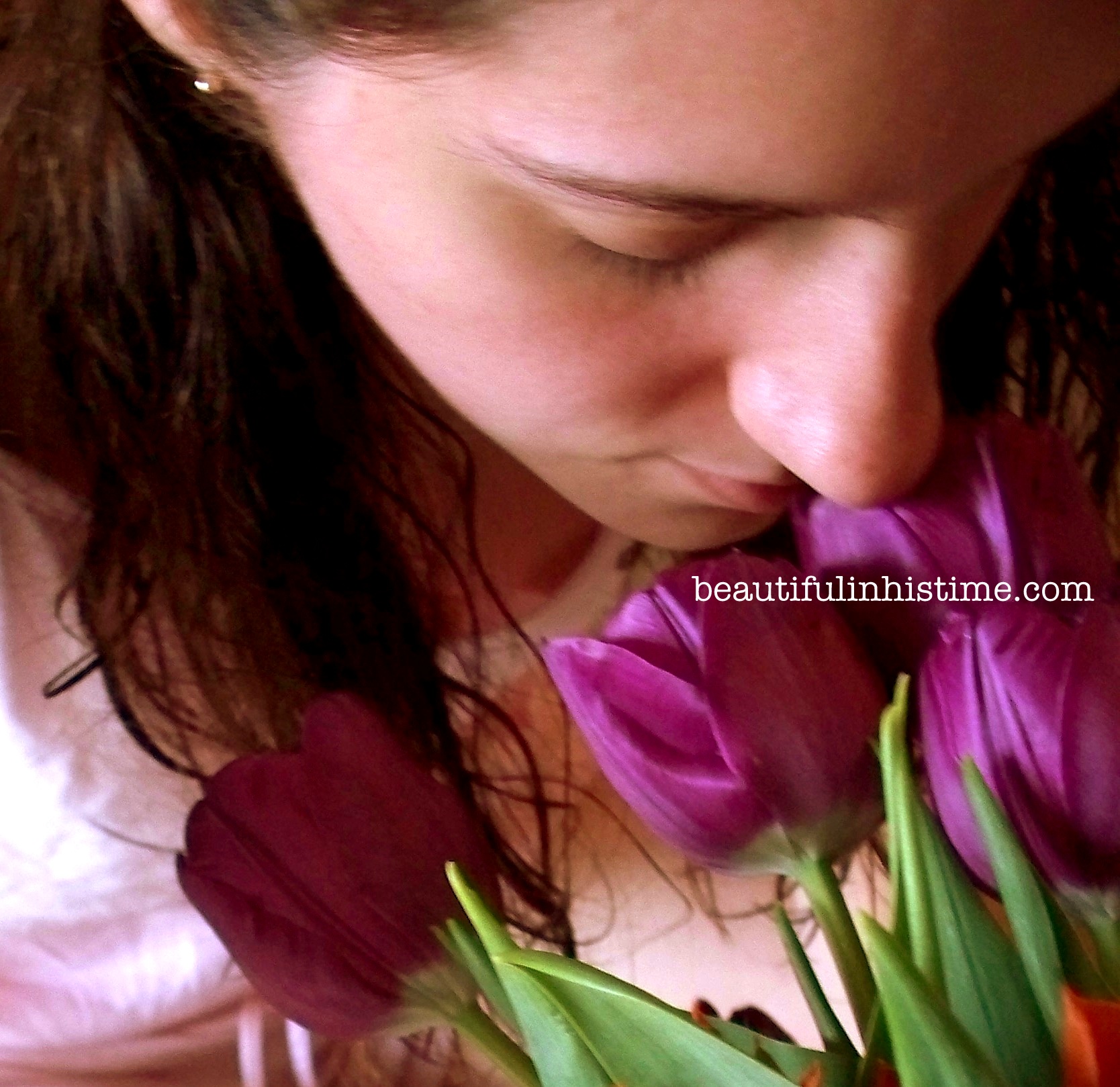 On my second Mother's Day, I celebrated the life growing within me. I appreciated the honor bestowed upon me simply due to the fact that I had conceived two children…I was blessed to have carried life.
This Mother's Day is different.
I look in the mirror. Where once I saw a slim figure…now I see leftover baby fat, a cesarean scar, and stretch marks. Instead of a made-up face, I see dark circles under my eyes. Instead of glamorous curls, I see a rockin' awesome mom pony-tail. Instead of a cute outfit, I see a MOPS t-shirt and pajama pants.
I got three hours of sleep last night, and they weren't all at the same time. My baby has been sick for two weeks now, yet still I celebrate this day.
I have spent countless nights rocking, nursing, and shooshing my baby to sleep. I've probably only slept through the night maybe ten times in the last eight months. I have slept in sheets stained with baby pukies because I was too tired at the end of the day to even care. I've been peed on, pooped on, and puked on – and am very accustomed to having baby snots on my shirts. I've learned how to juggle flat-rate boxes and a baby stroller at the same time on trips to the post office.
I have mastered the art of pinning down my baby into a headlock to administer medicine and saline drops…and cuddling him when it's over so he knows I still love him.
I have a much deeper understanding of what it means to be a mother. I feel like I have passed an initial initiation – a rite of passage into the realm of Motherhood. I know that my journey has just begun, but I feel like the first mile of that journey has been the hardest to overcome.
My little Ezra is too young to understand the meaning of this day. Too young to pick me dandelions or draw me a picture, burn my breakfast in bed or fingerpaint his handprints on a card. But he says "I love you Mommy" as he reaches his feverish hands up to stroke my face. He says "Thank you Mommy" as he smiles at me when I change his diaper. He says "I need you Mommy" as he nuzzles next to me in bed to nurse. And it is enough…
I love him and wouldn't trade him for all the sleep or skinny bodies in the world. I have no regrets. I am proud to be his mommy.