Beautiful in His Time is a participant in multiple affiliate marketing programs. The author of this blog may receive commission for purchases or clicks made through links on this website.
---
It's been a while, and I really need this post today.
January has been a pretty tough month. There was the two weeks of flu…and the sleeplessness…That in itself has taken me through some pretty dark days.
And then there is the ongoing stress of my husband's job situation. He got granted two interviews for a position which would have put us moving within six weeks. I spent a lot of time cleaning, organizing, and purging the house in preparation; and I spent hours and hours doing research into housing and expenses. All to find out that he wasn't chosen for the job and we are back to square one. For the last three days, I've been overcome with emotions of both relief and disappointment. It's been really hard watching him go through this, while trying to deal with it all myself. Trying to find a job and prepare to move a family is just stressful!
I have the feeling that the next few months will bring much of the same. A lot of uncertainty, a lot of waiting, a lot of stress, a lot of feeling overwhelmed by plans to relocate…until we can find a job and we can get settled wherever God has a home for us. I've pretty much decided that now is not the time to focus on a lot of big personal goals, read through stacks of books, or worry about my son's complete potty-training regression. Getting through each day without losing my temper or having a complete meltdown is more on my mind than anything.
But, as always, there is still beauty.
There is beauty…in family walks on unseasonably warm January days in a desserted sports park, even in spite of the mud and Ezra having a 103 fever. I loved watching Russ teach Ezra how to do boyish things, like throwing rocks into puddles.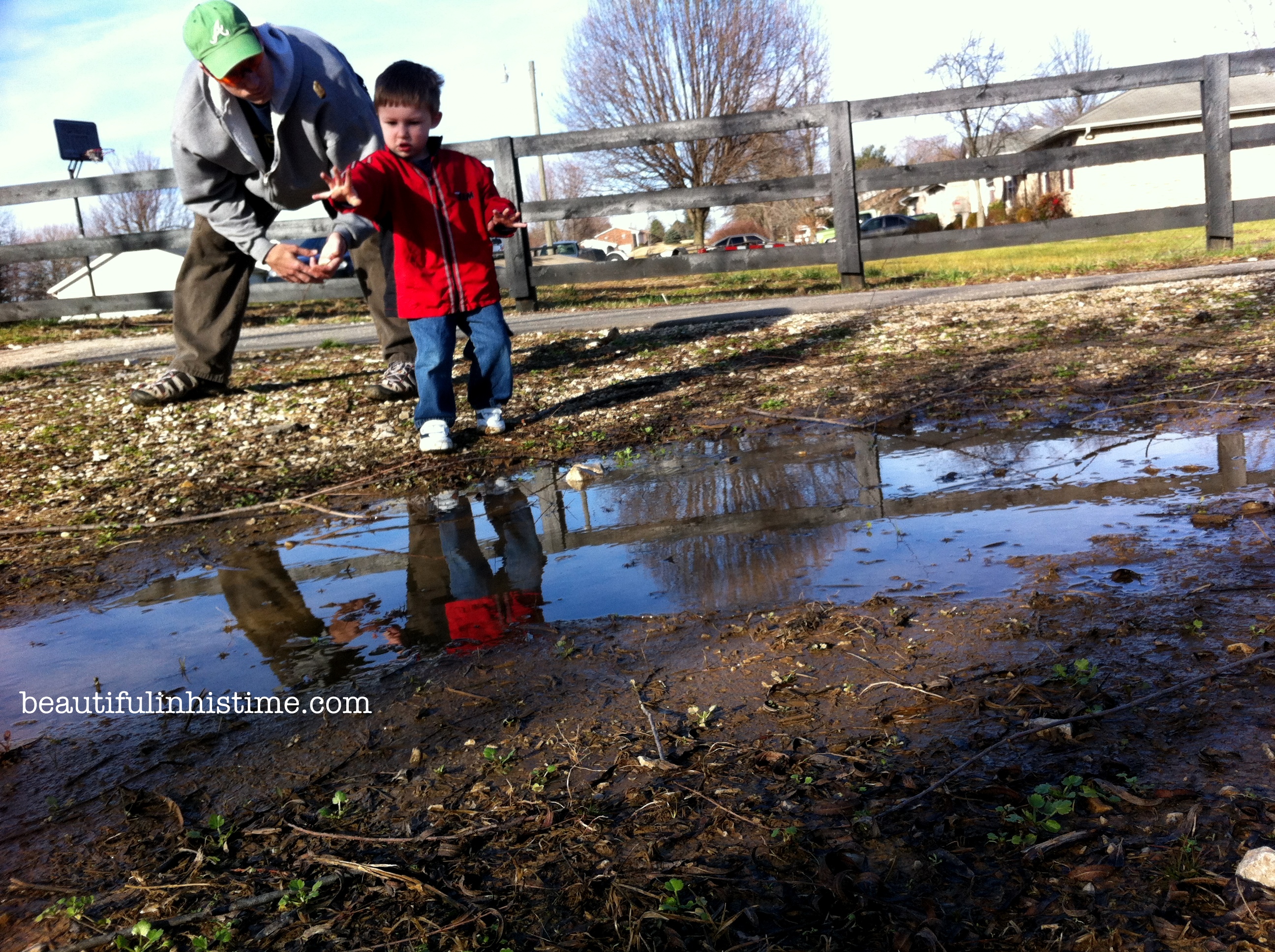 There is beauty…in having a son who is obsessed with fire. And having him sit down in front of the fireplace at Panera and having your heart both burst with pride at all that he is and break when you realize that he's such a little boy now.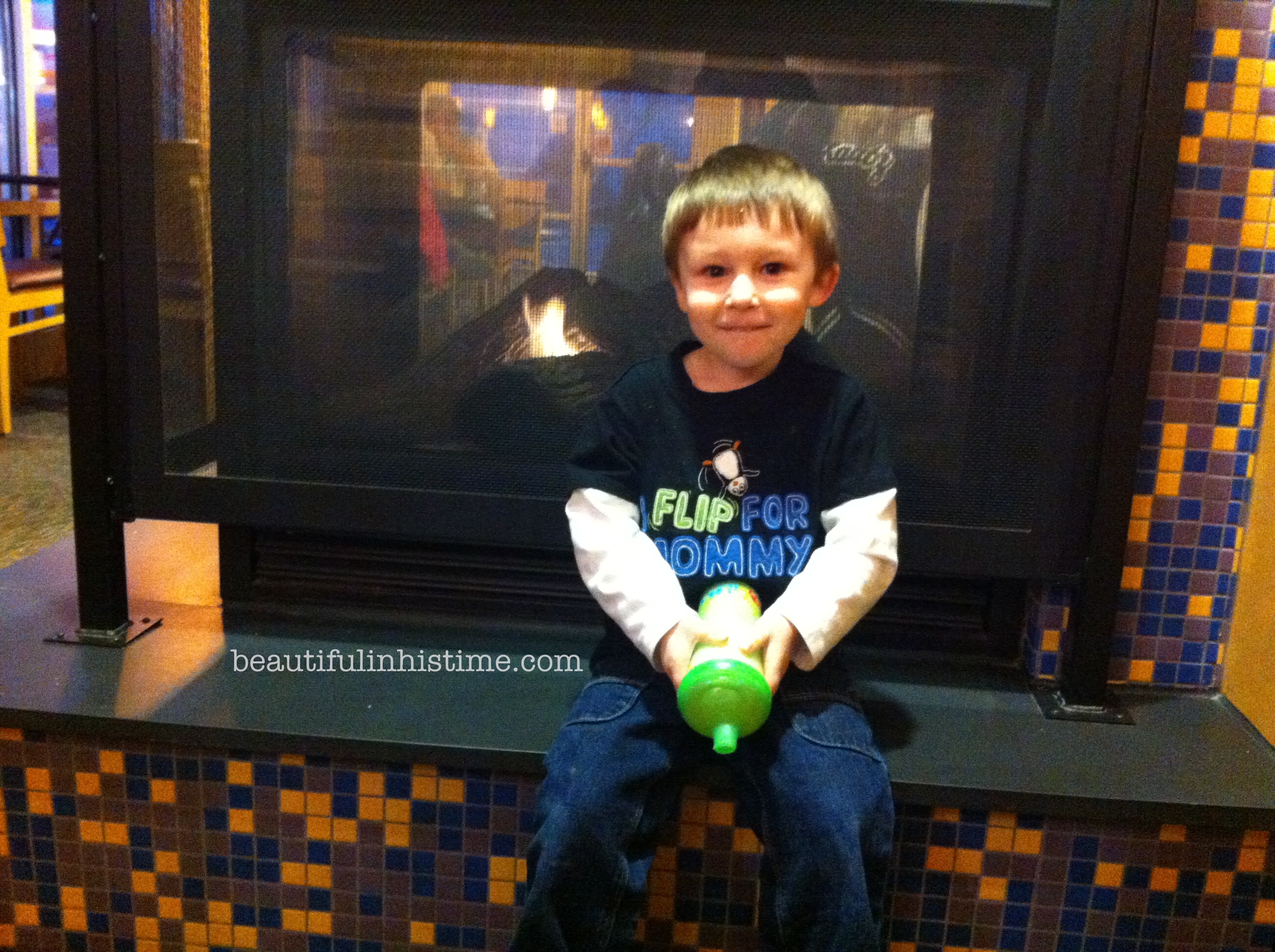 There is beauty…in egg drop soup. For that night I was too tired to cook and would have given more than anything to eat something off of my grain-free diet…and then I remembered that egg drop soup is even easier than french onion soup! And it's protein! And warm! And soooooo easy!!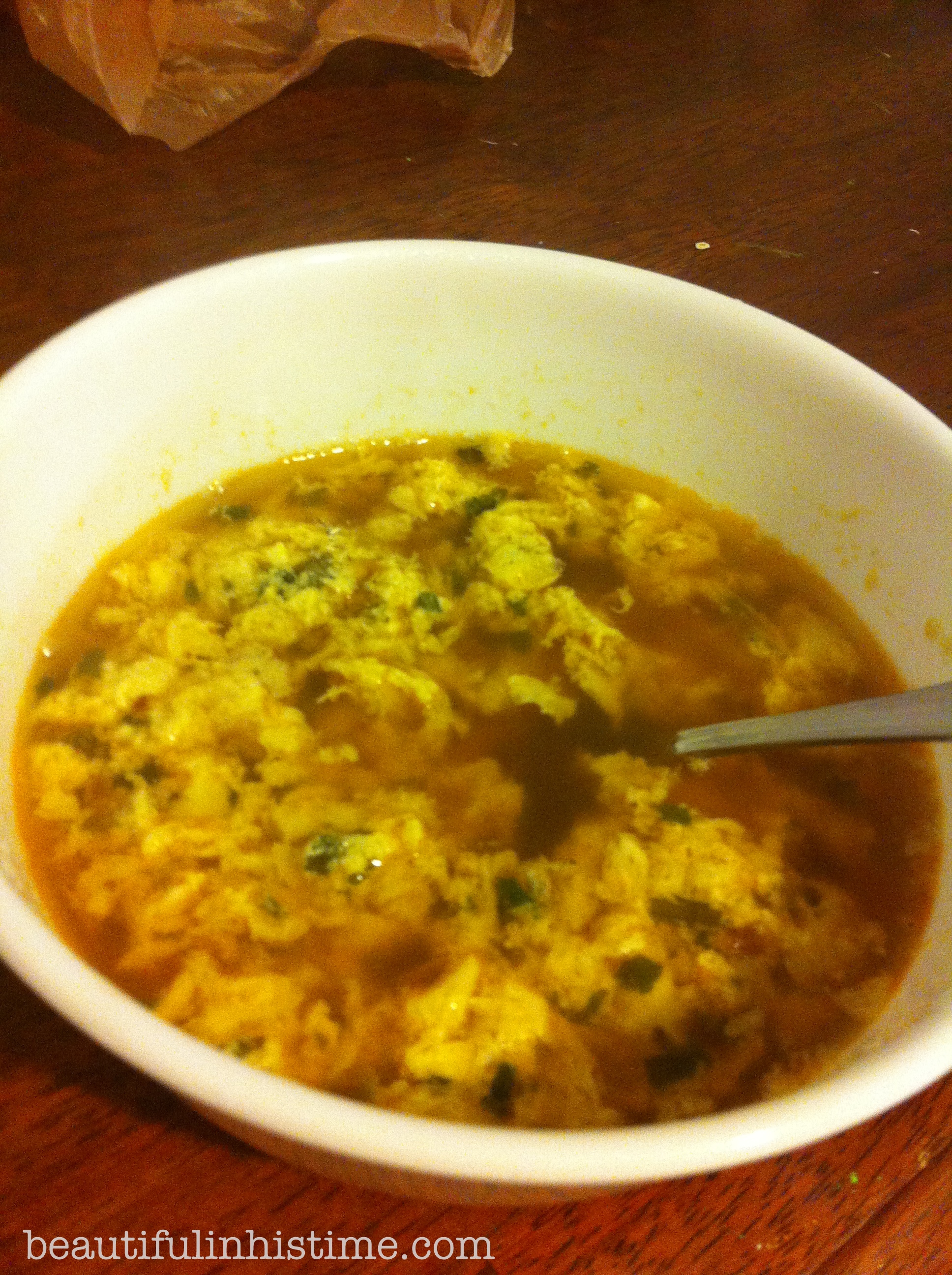 There is beauty…in Valentine's day / birthday / anniversary presents coming early and unexpectedly. On a day when I felt like all I had done was neglect my family to spend hours looking at housing. On a day when I was tired and discouraged. On a day when I felt guilty that my husband was the one running out to Target for diapers. On a day when he came home with this: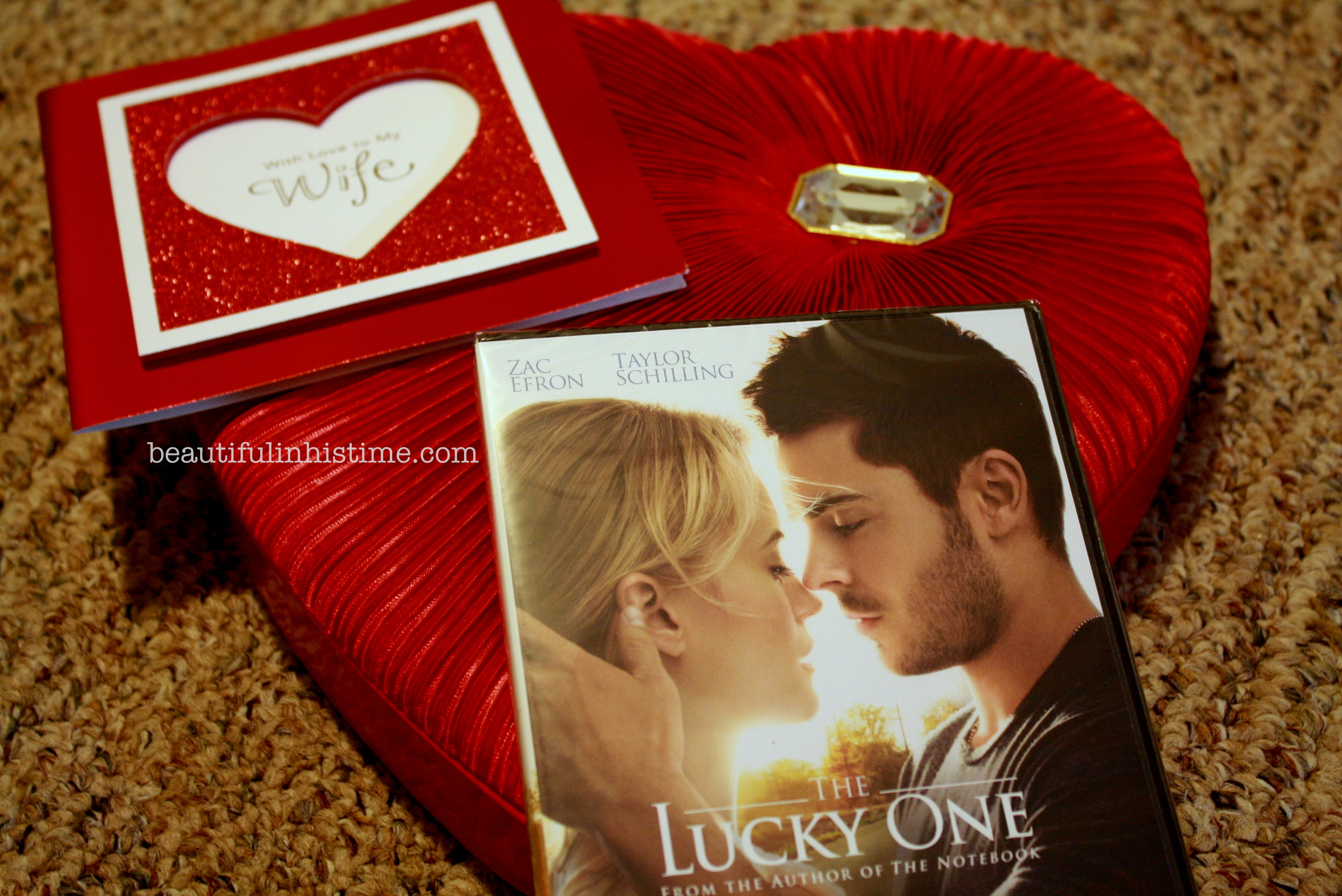 And there is beauty…in a much-needed impromptu date night at home, where chocolate got devoured, chick flicks got watched, and cuddles got enjoyed: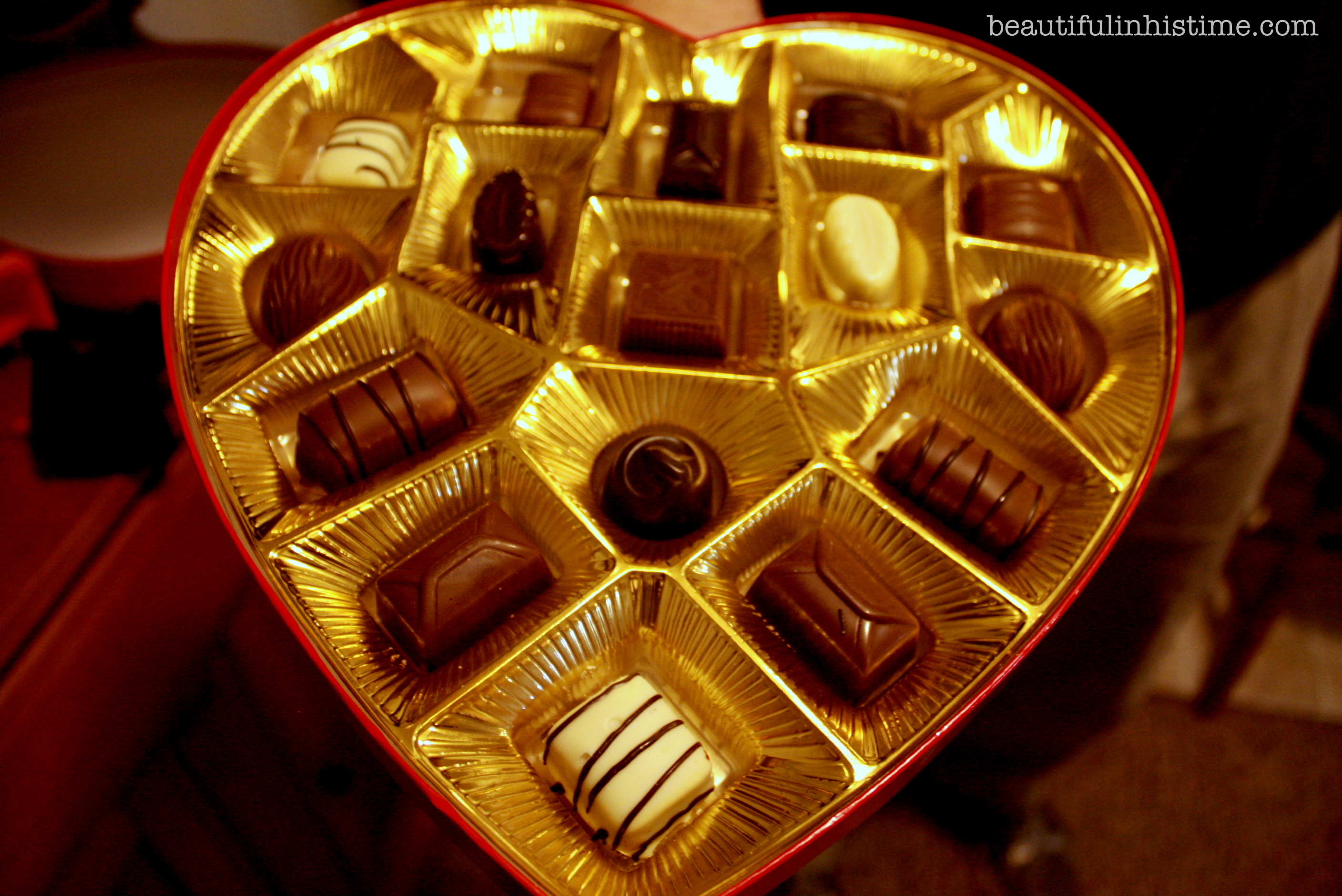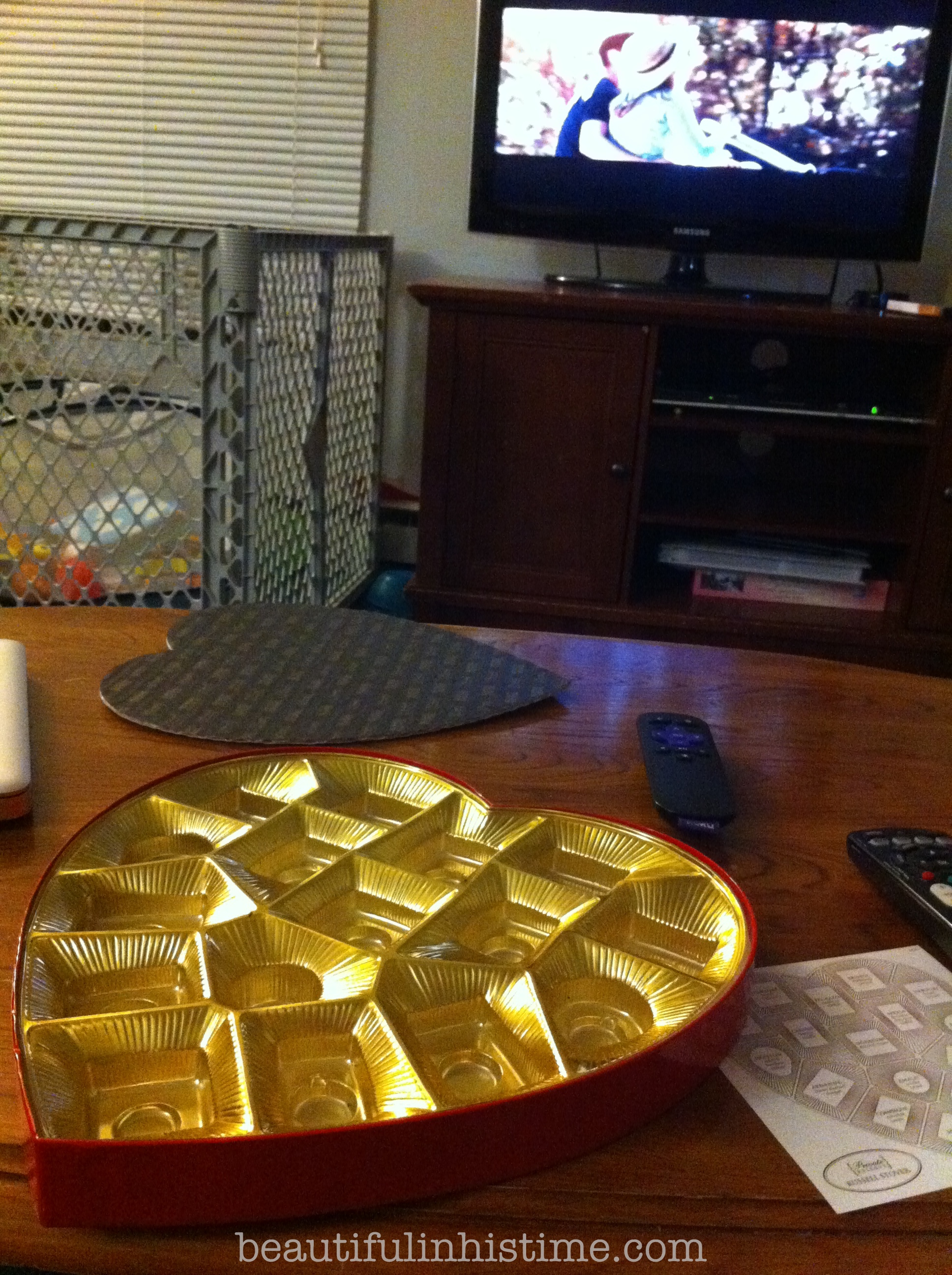 There is beauty…in stat records broken. In feeling so humbled that my post about attachment parenting was so well-received, and quickly rose to being the top-viewed post on my website, in less than a day.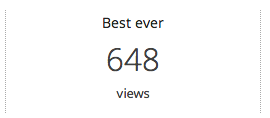 There is beauty…in emergency chocolate stashes that get eaten away by stressed out moms: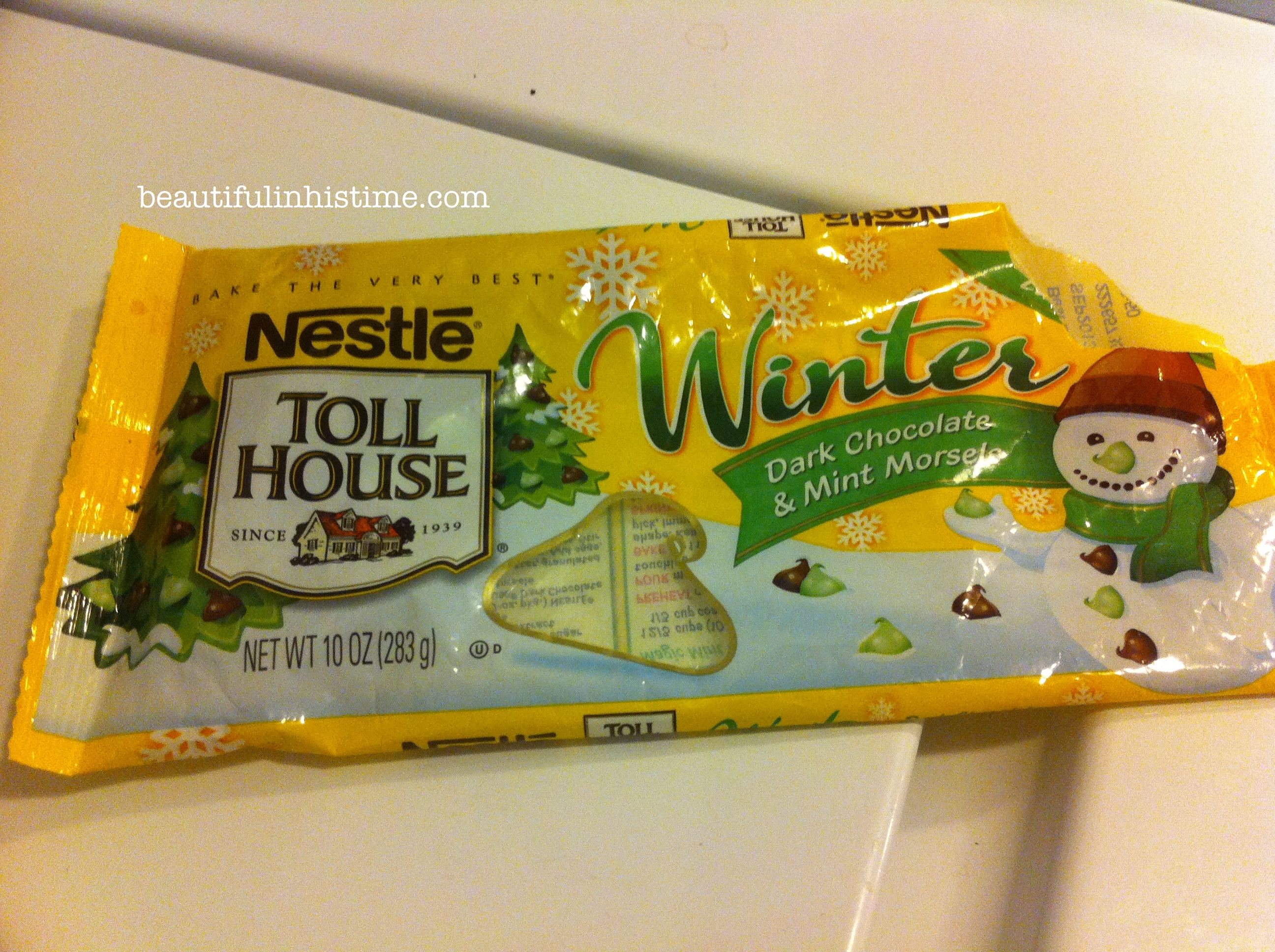 There is beauty…in being loved and accepted at our new church. In looking forward to services. In finding a Life Group where we can't wait to go fellowship and study the Bible with other believers. In friendship. In authentic Christianity. In being served by gracious hosts, who not only open their home up to families every single week, but also followed the example of Christ as He washed the disciple's feet, and paid for every single person to wash each of their vehicles at a local carwash.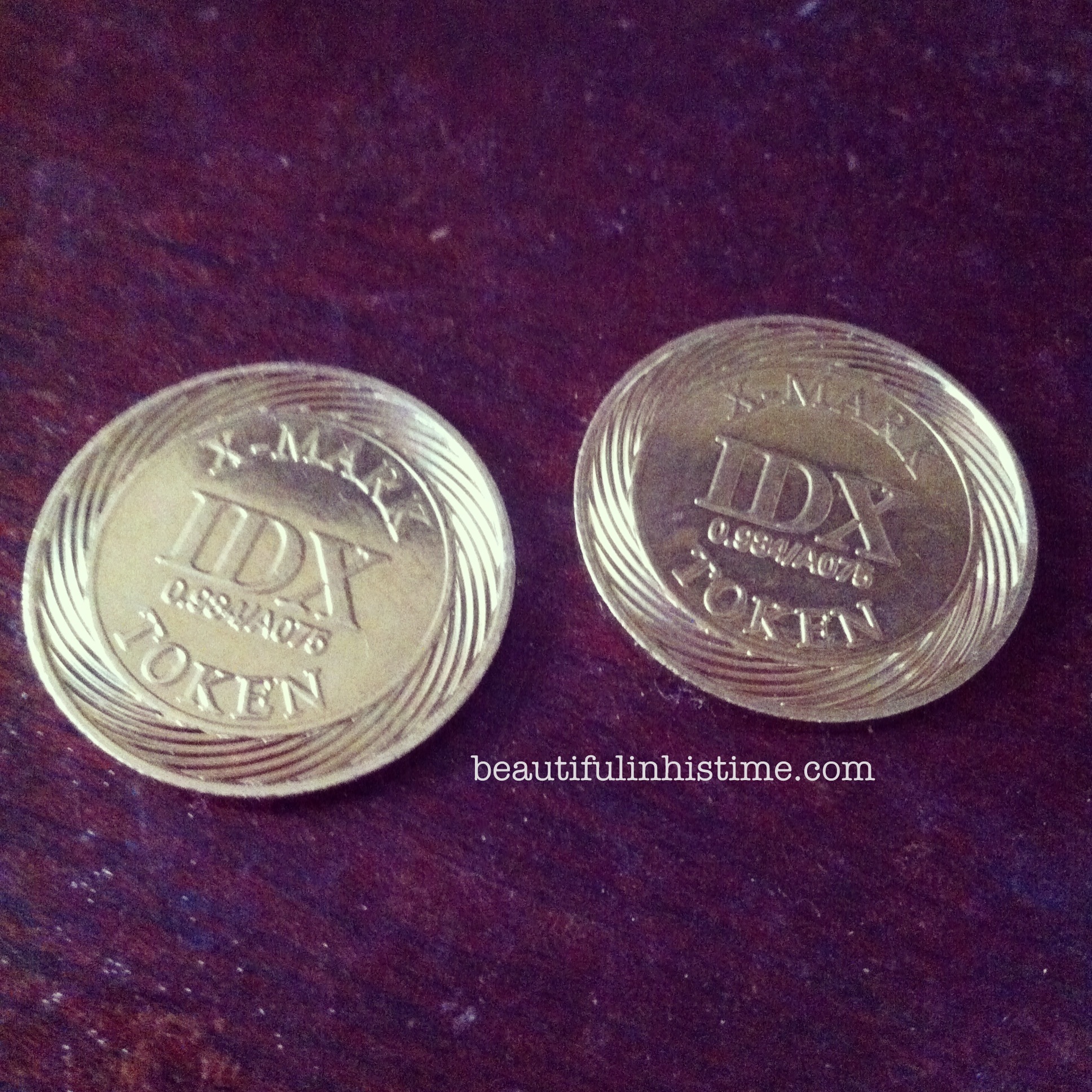 There is beauty…in beautiful brown eyes and yogurty smiles.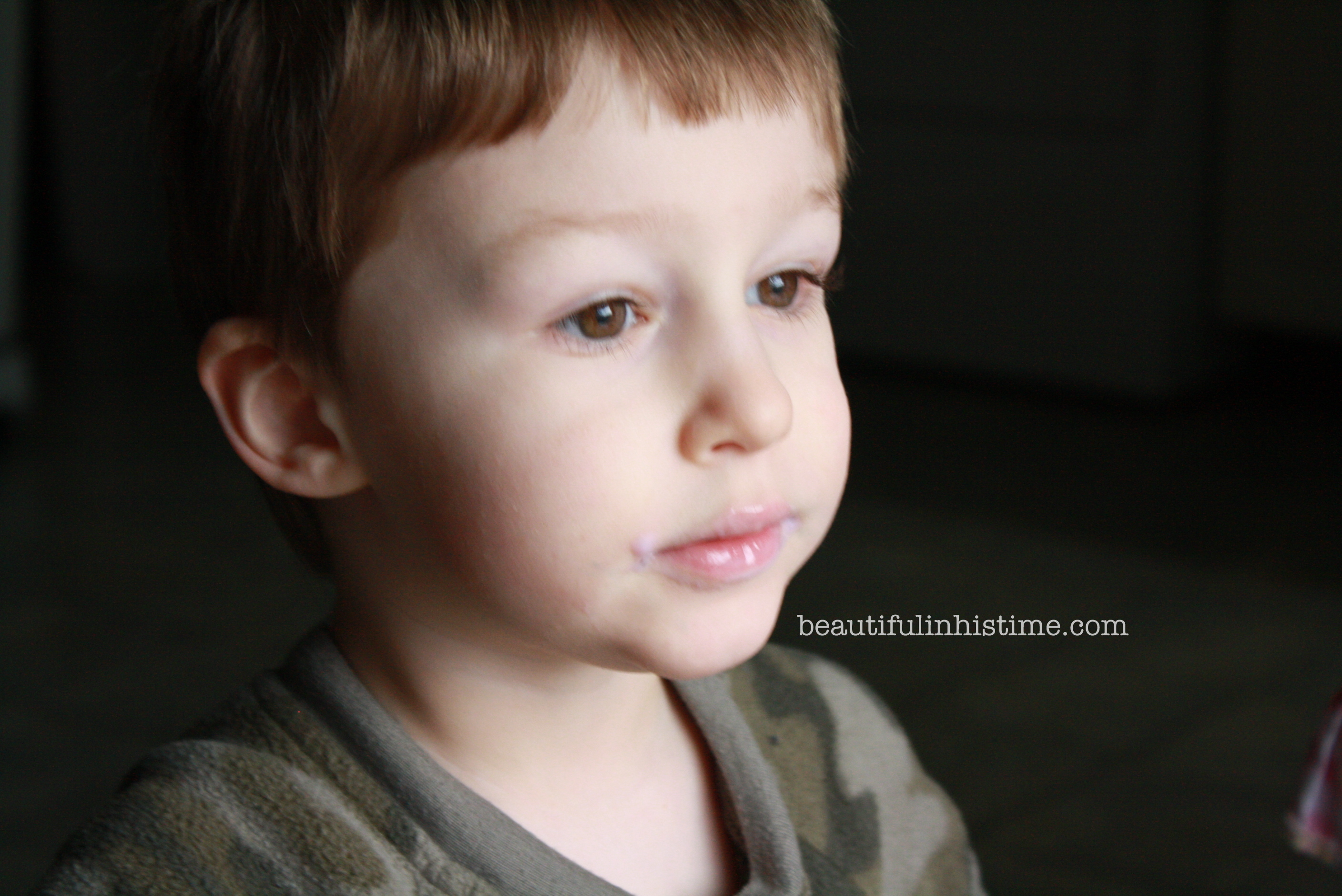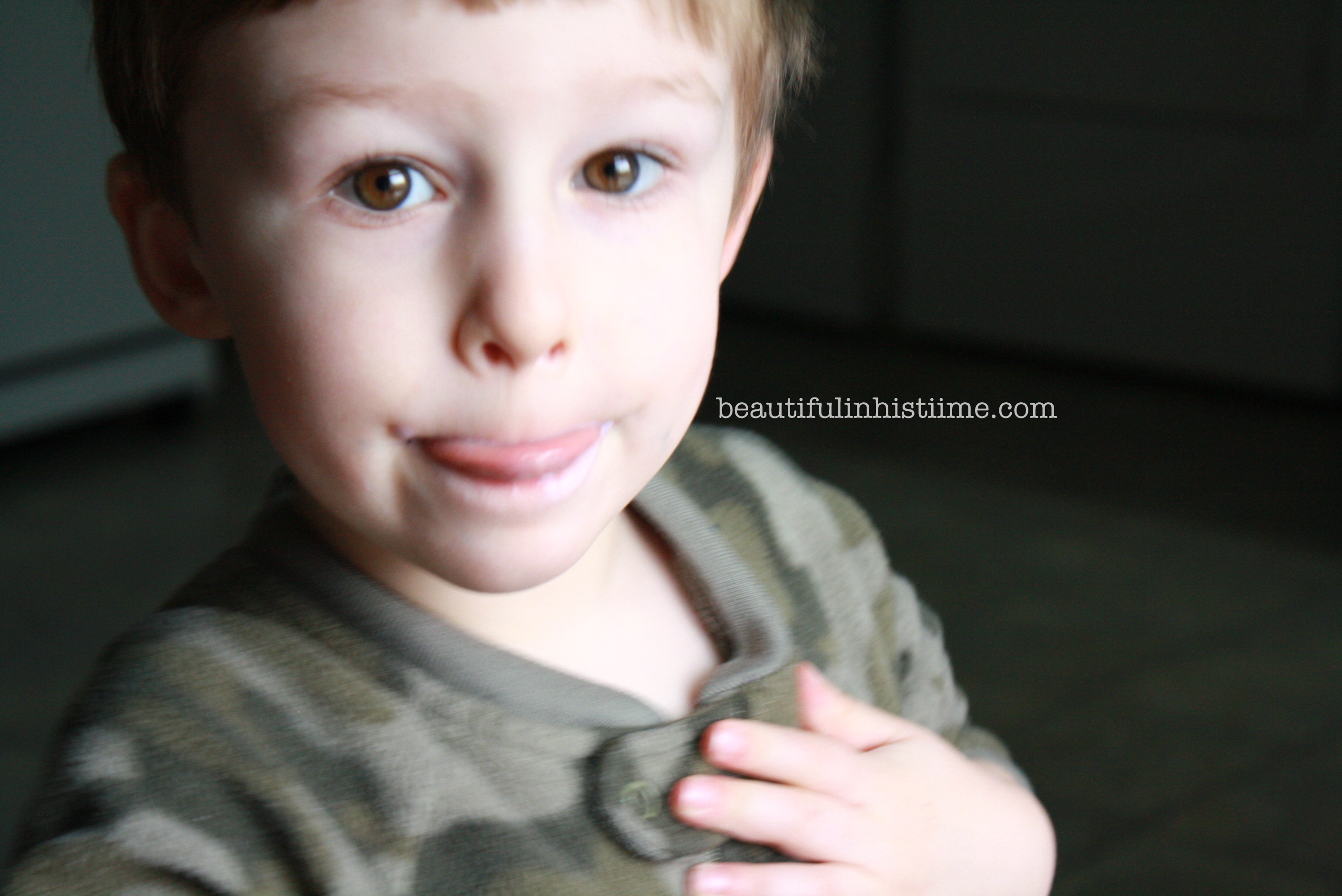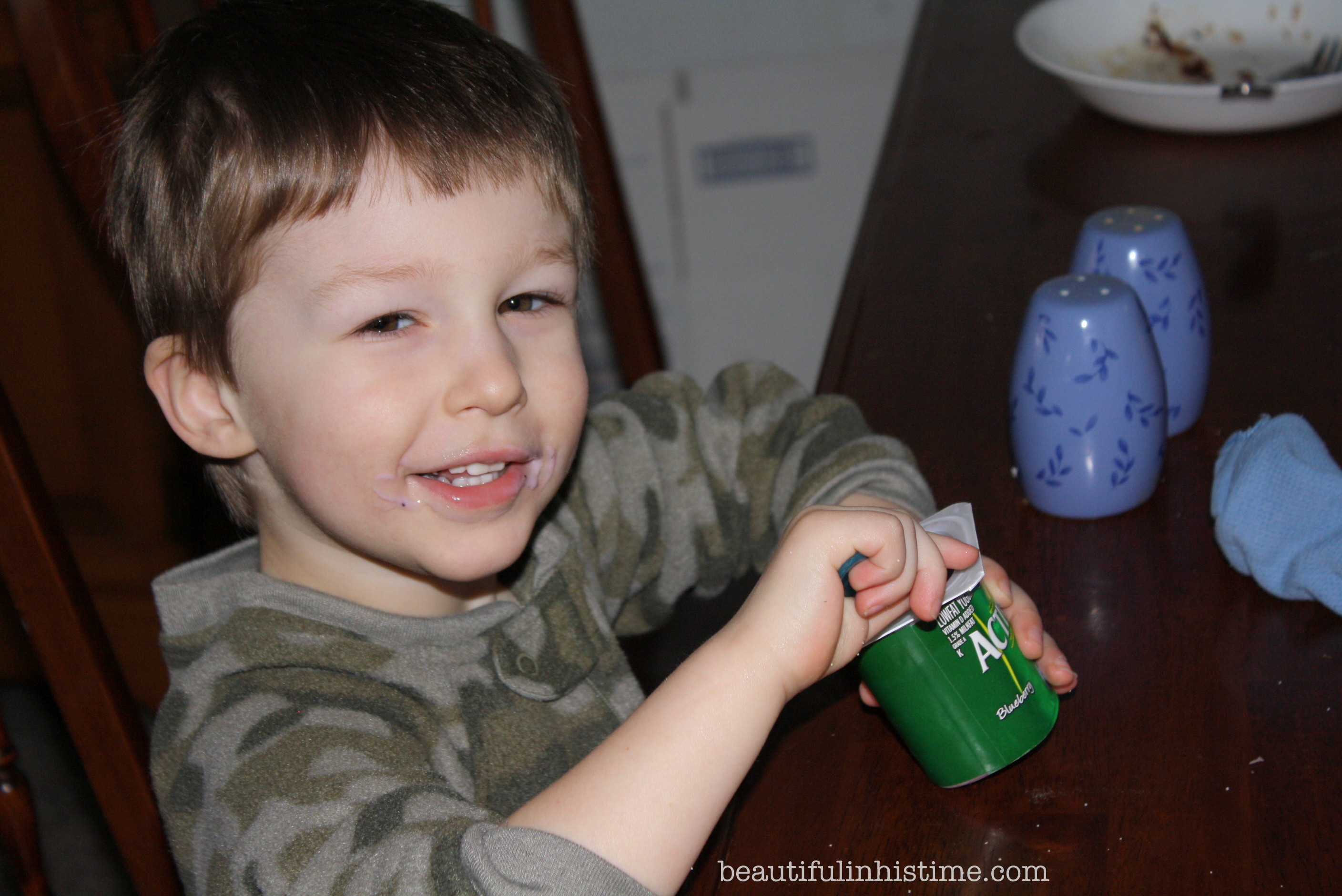 And there is beauty…in this brief moment of silence while my son is at Parent's Morning Out. Just me, my coffee, my blog, and my pajama pants. Because the only thing better than pajama pants in January is PINK pajama pants in January.