Beautiful in His Time is a participant in multiple affiliate marketing programs. The author of this blog may receive commission for purchases or clicks made through links on this website.
---
On Saturday, our last day with family in Illinois, we took a trip downtown Chicago. We went with plans and intentions to visit certain places but, thanks to it being a holiday weekend and the opening day of college football, the venue was packed and things just didn't work out. So we walked around the city, saw a few sights, and then returned home exhausted. I really enjoyed seeing Ezra in the big city for the first time.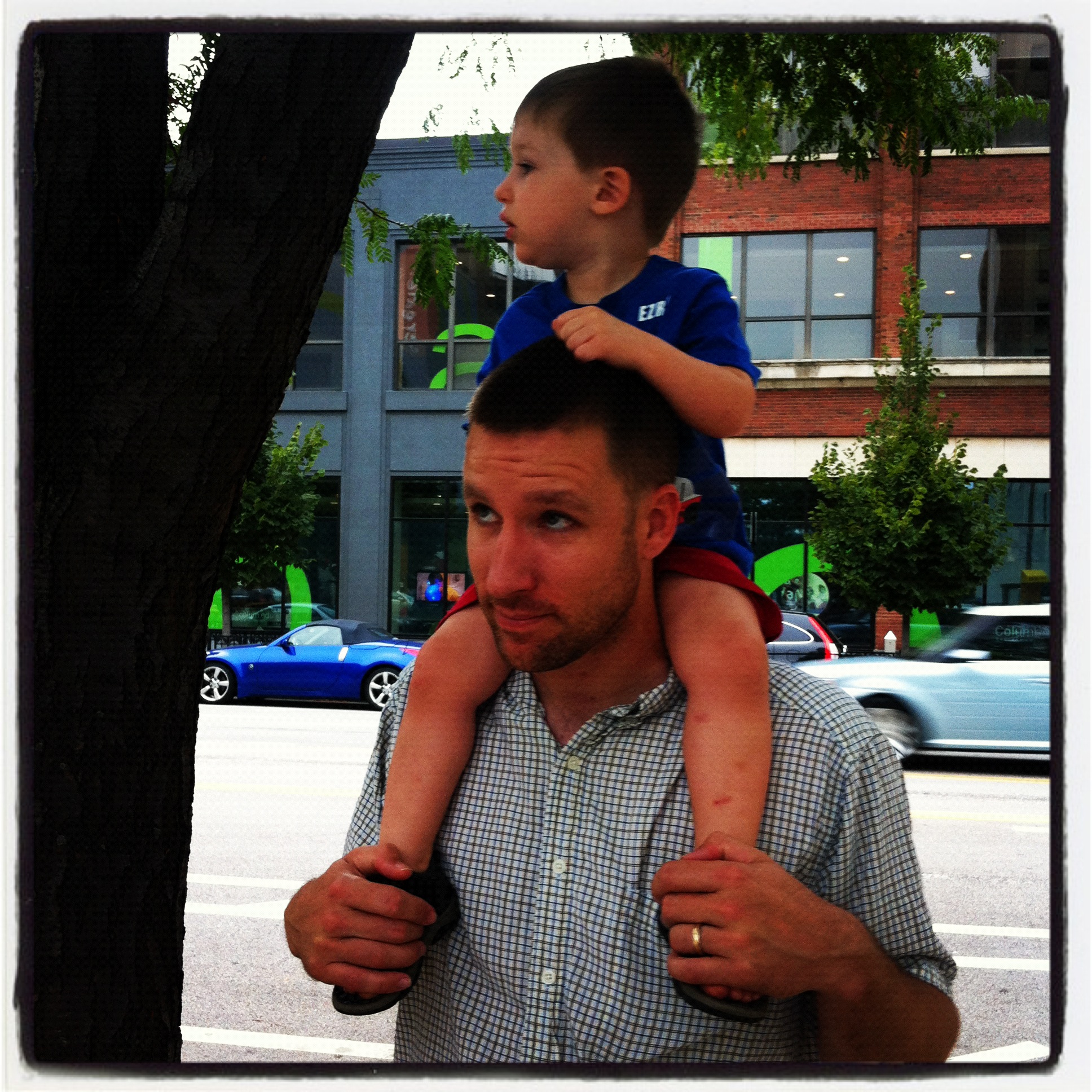 The weather was muggy and foggy…with sprinkles. But we didn't mind getting wet.
It was kind of neat to see the cityscape shrouded with the fog.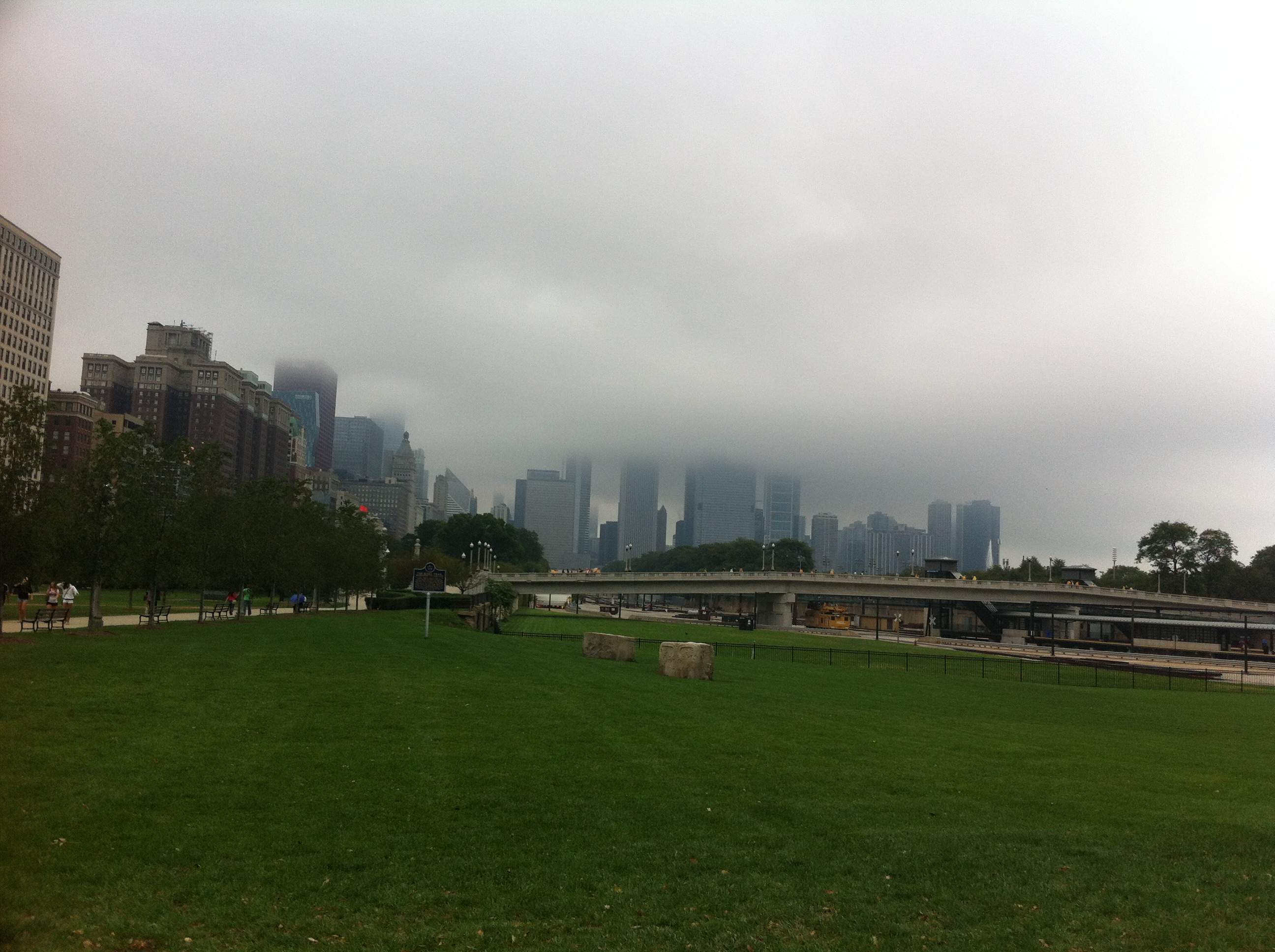 Sears Tower…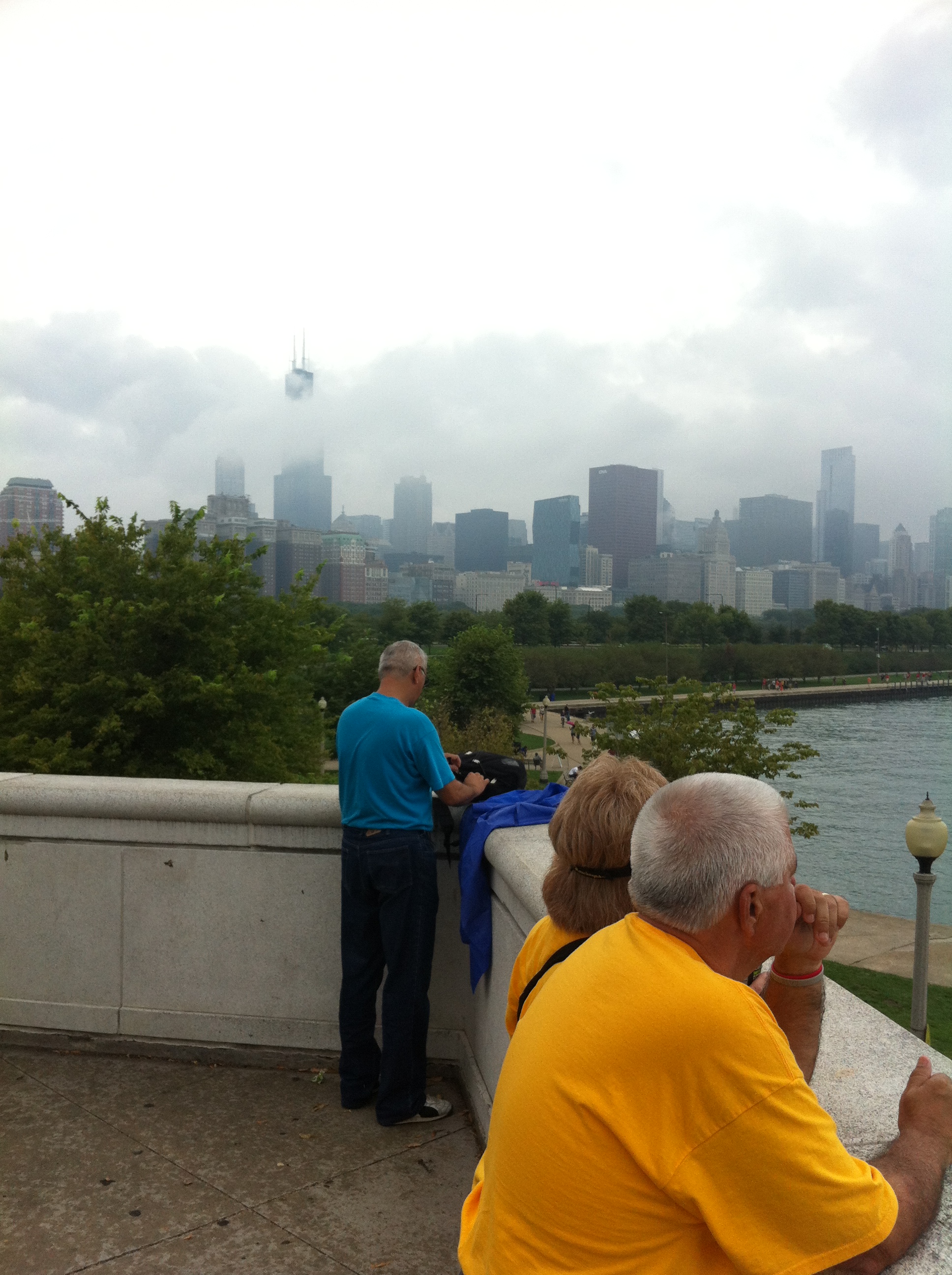 Ezra was very happy when he could finally get down and walk.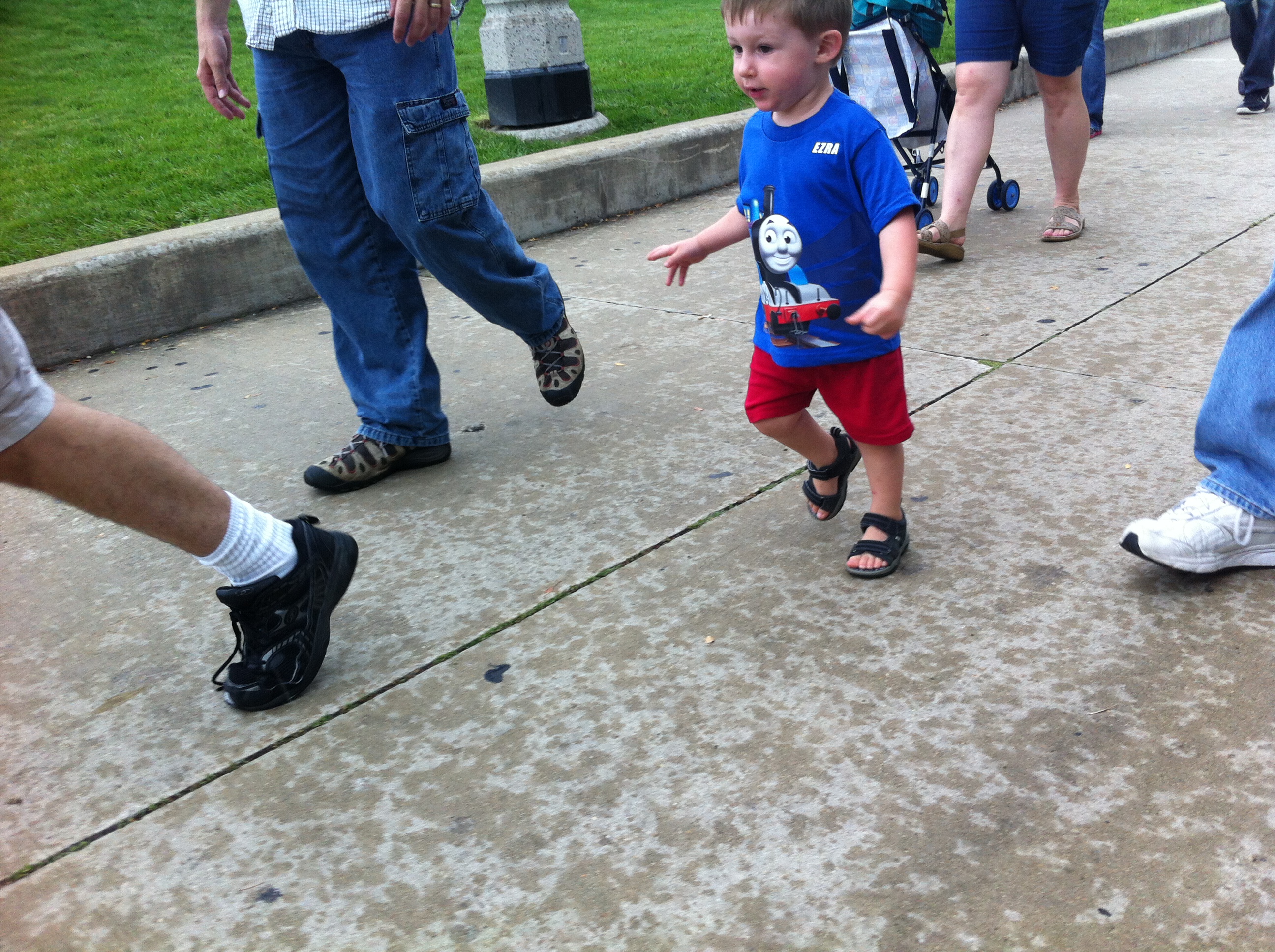 And swing with Kurt and Russ…
The best part was seeing the beautiful Buckingham Fountain!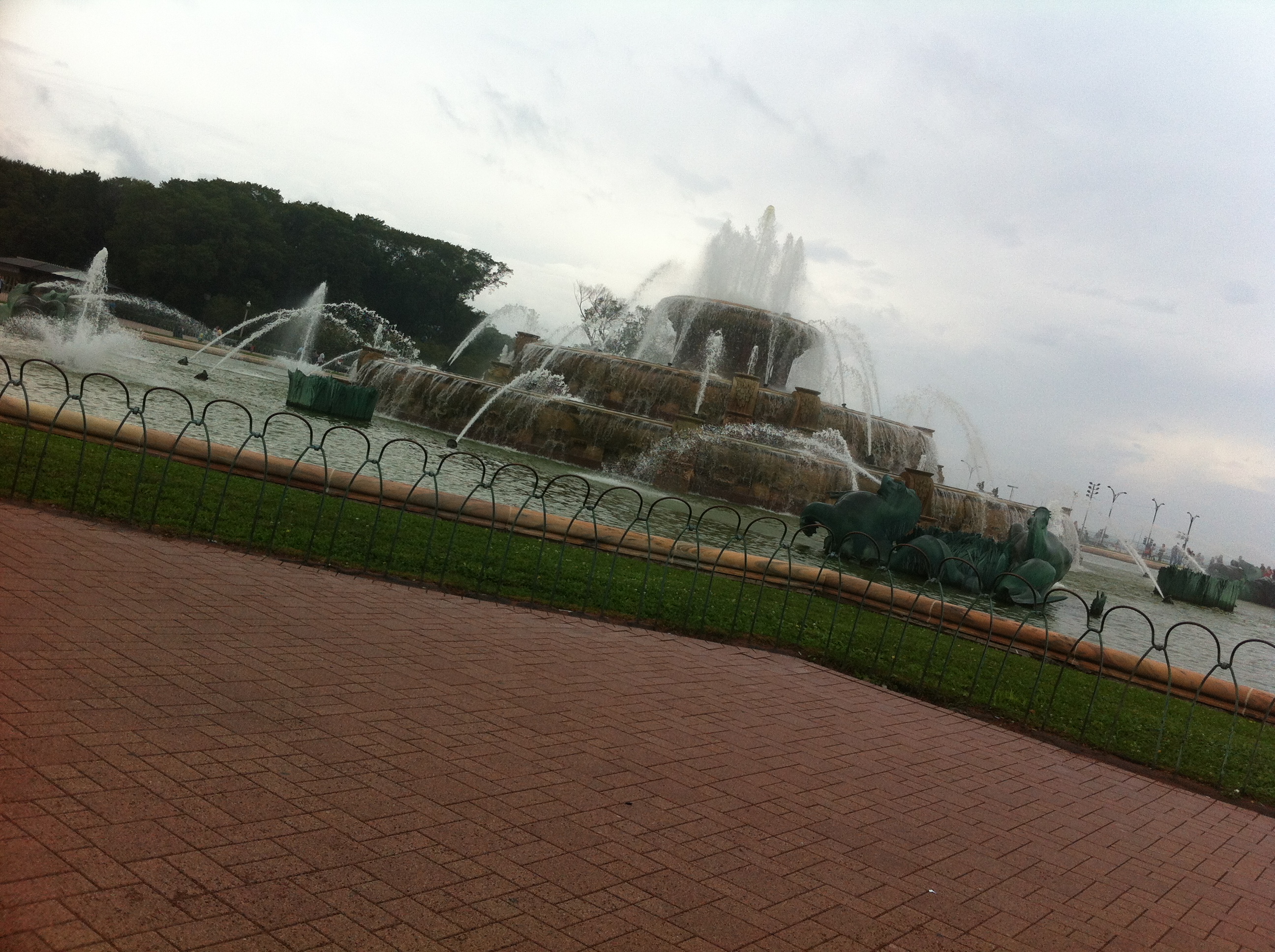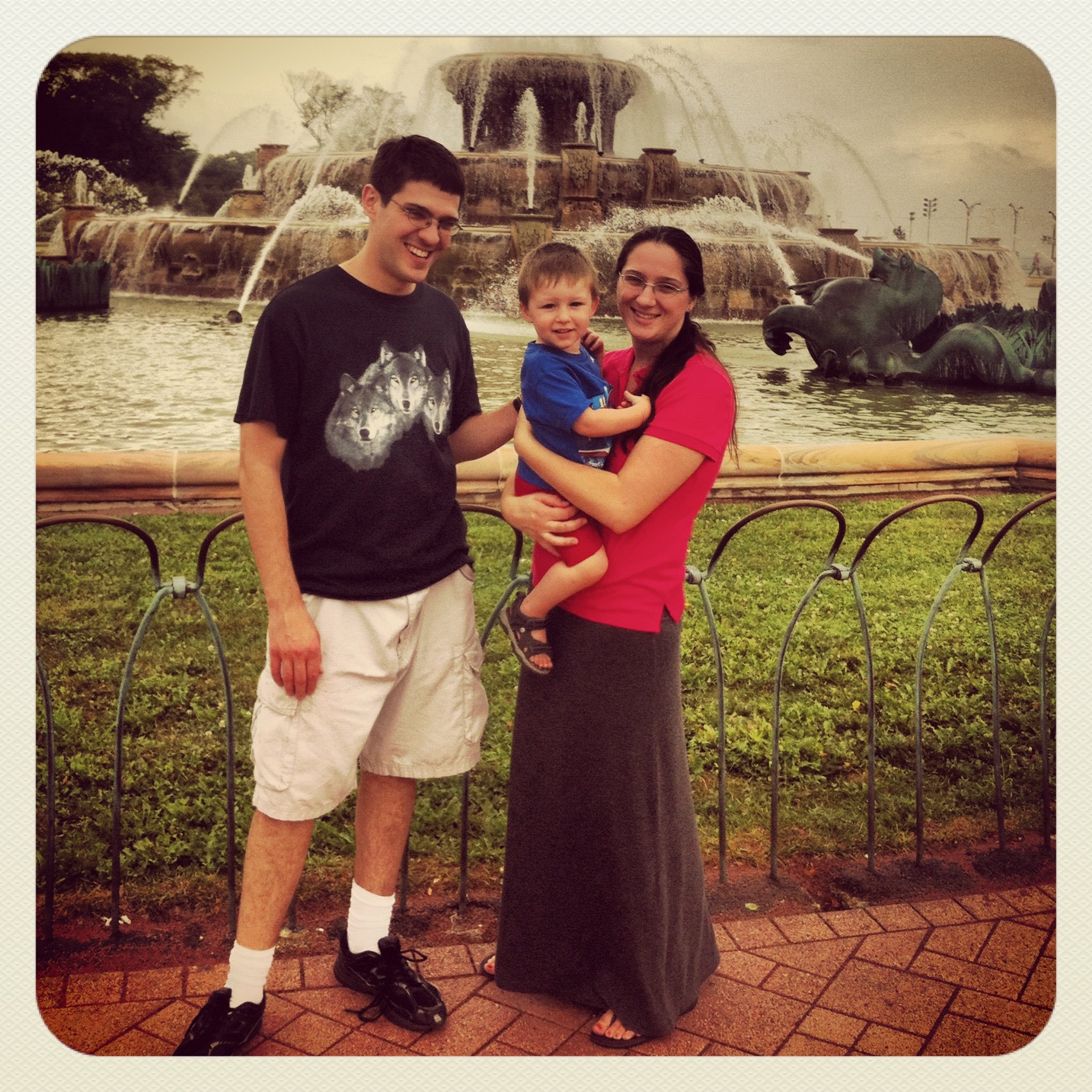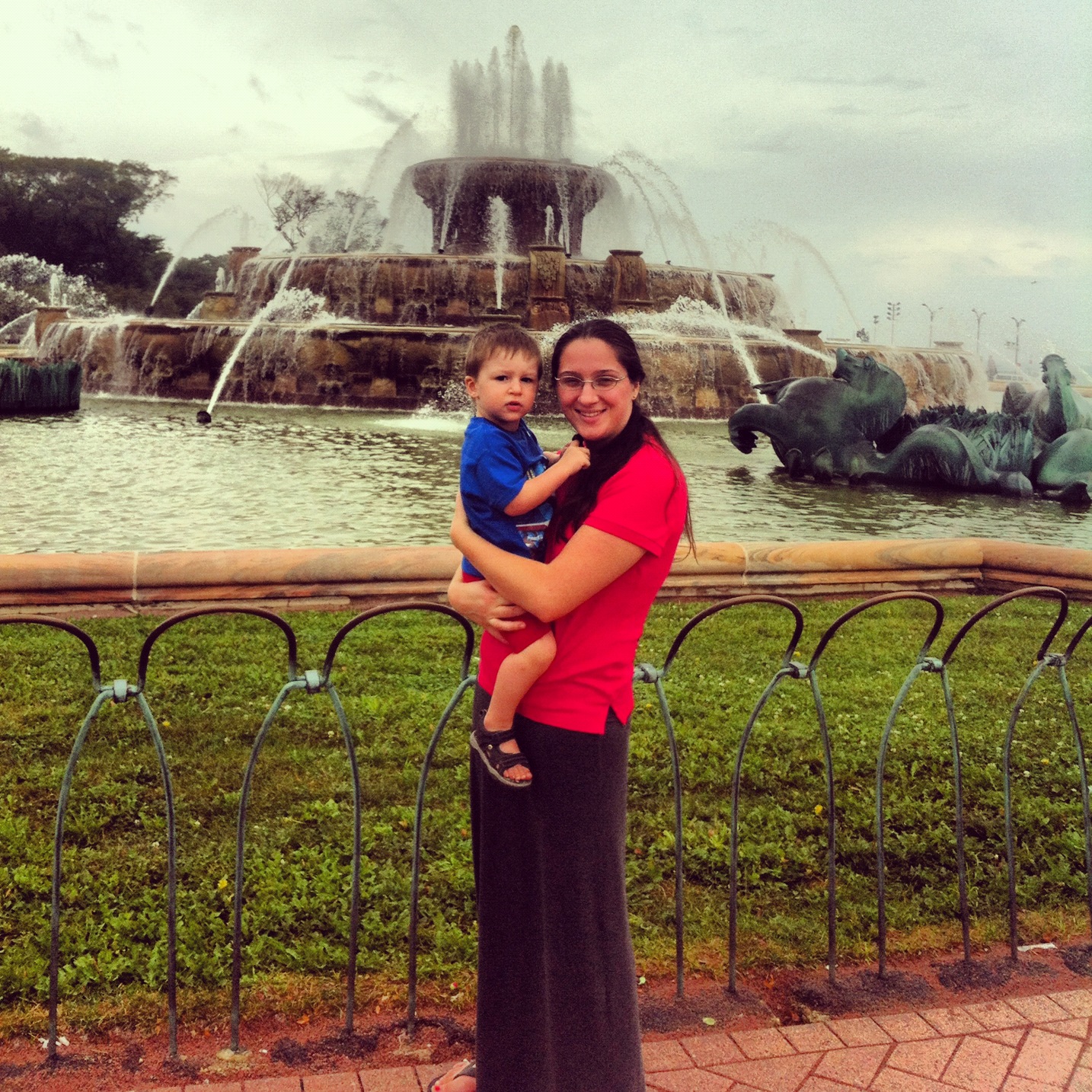 Sunday we got up bright and early to head home. The trip home was better than the trip up. Ezra wasn't quite as fussy even though he had some moments.
Ezra playing with the iPod dock: "I'm trying to fik it!" We asked if he wanted help. He said no.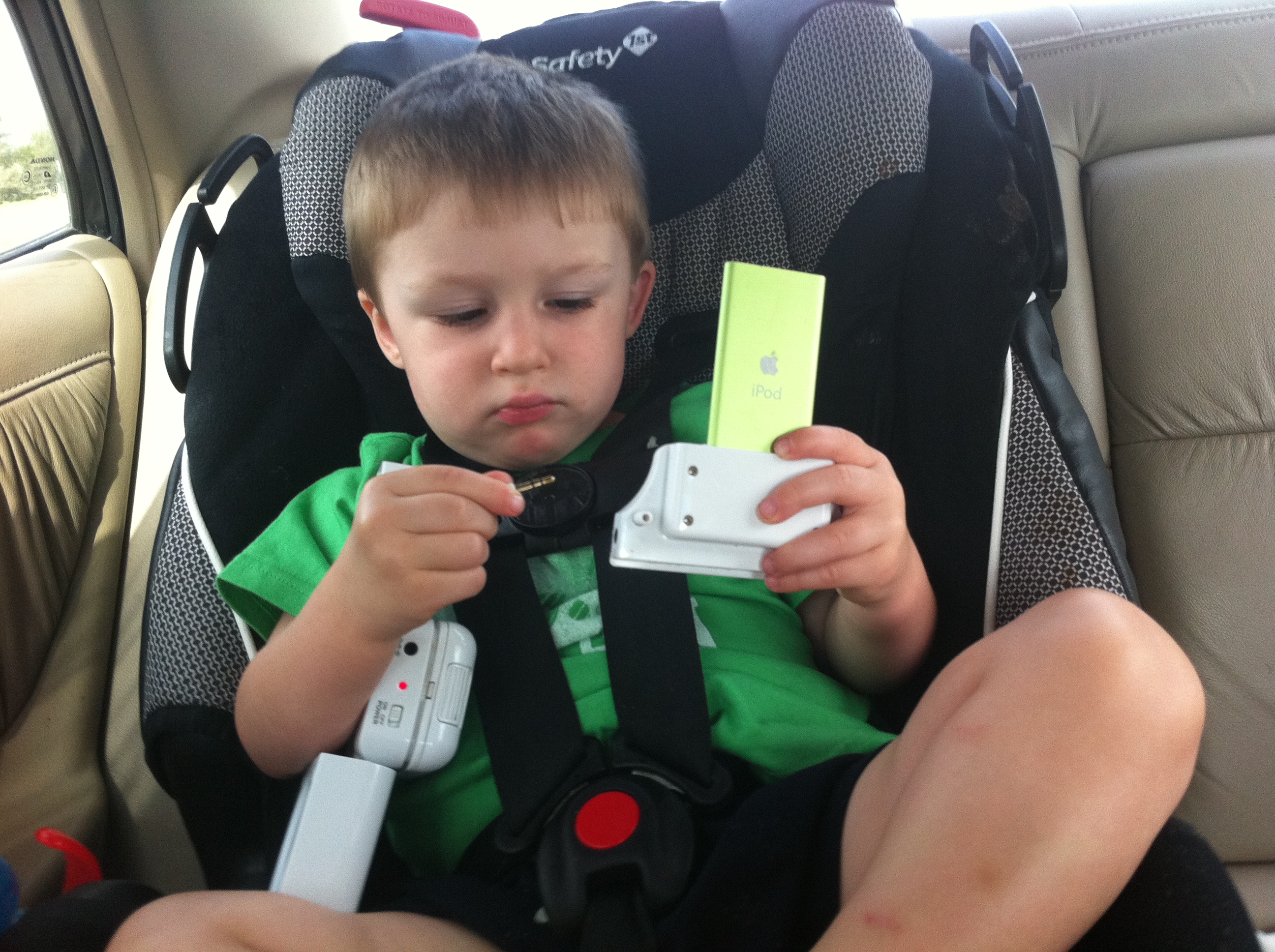 Ezra taking a half hour nap (again, that was it for the trip!)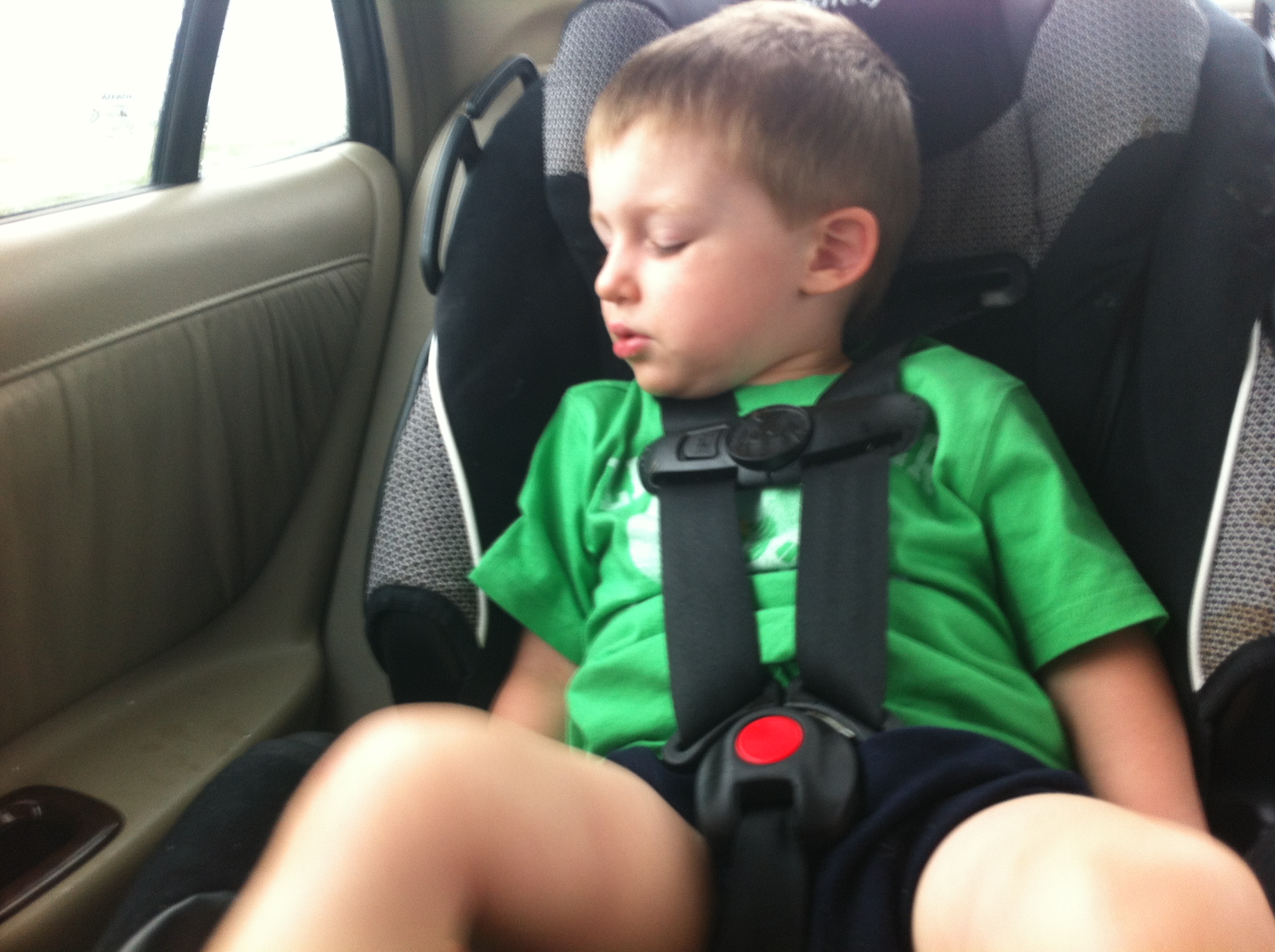 Splashing in puddles at McDonalds…Ezra's newest favorite thing to do. "Uh, SPISHSPASH?!?!?! SEE WAWER?!?!?!"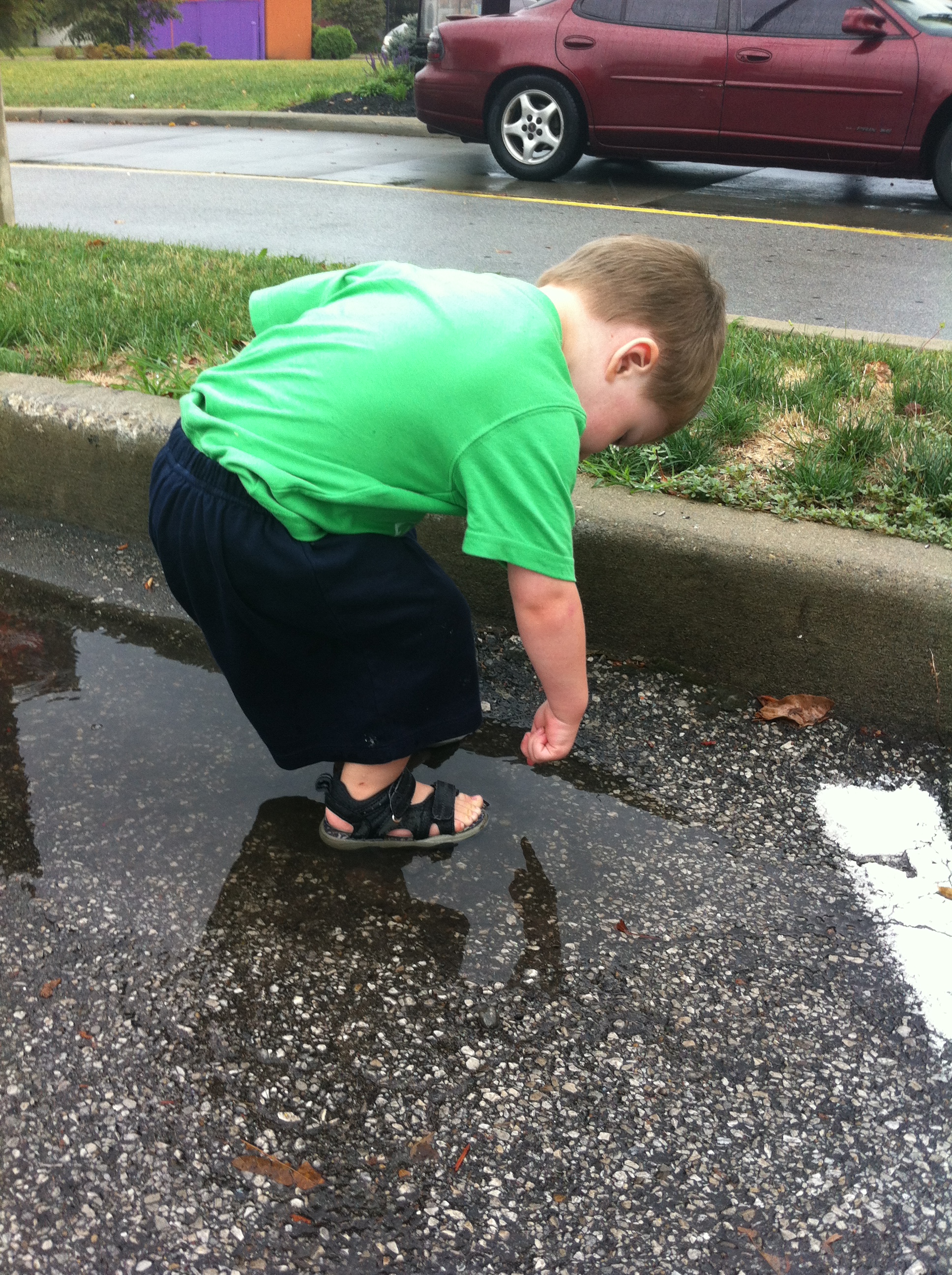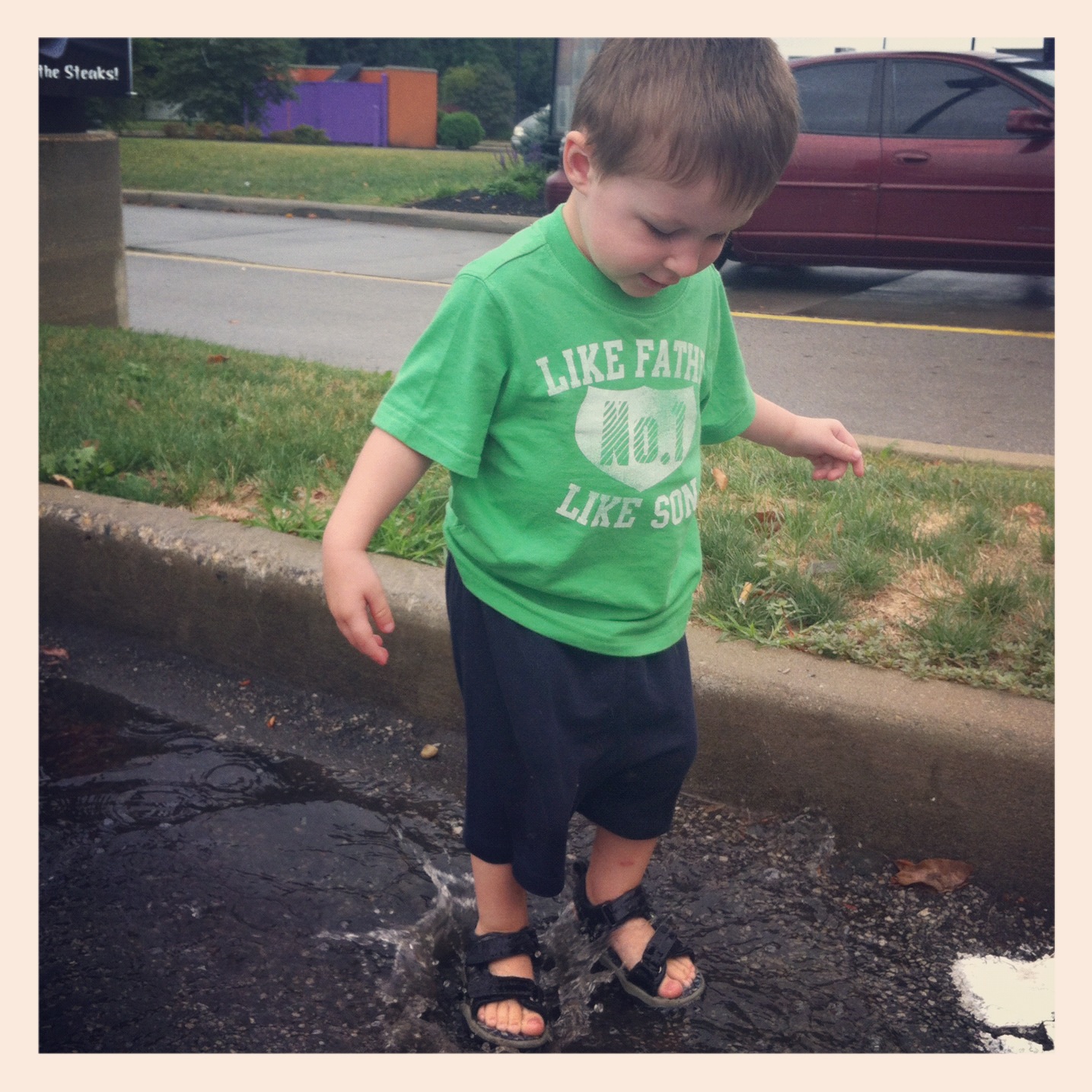 Of course, more fries. Ezra loves fries. He sees the bags and starts asking for fries fries fries!!!!
Engrossed in his "new car book" that he got for his birthday. It kept him occupied for almost 10 minutes!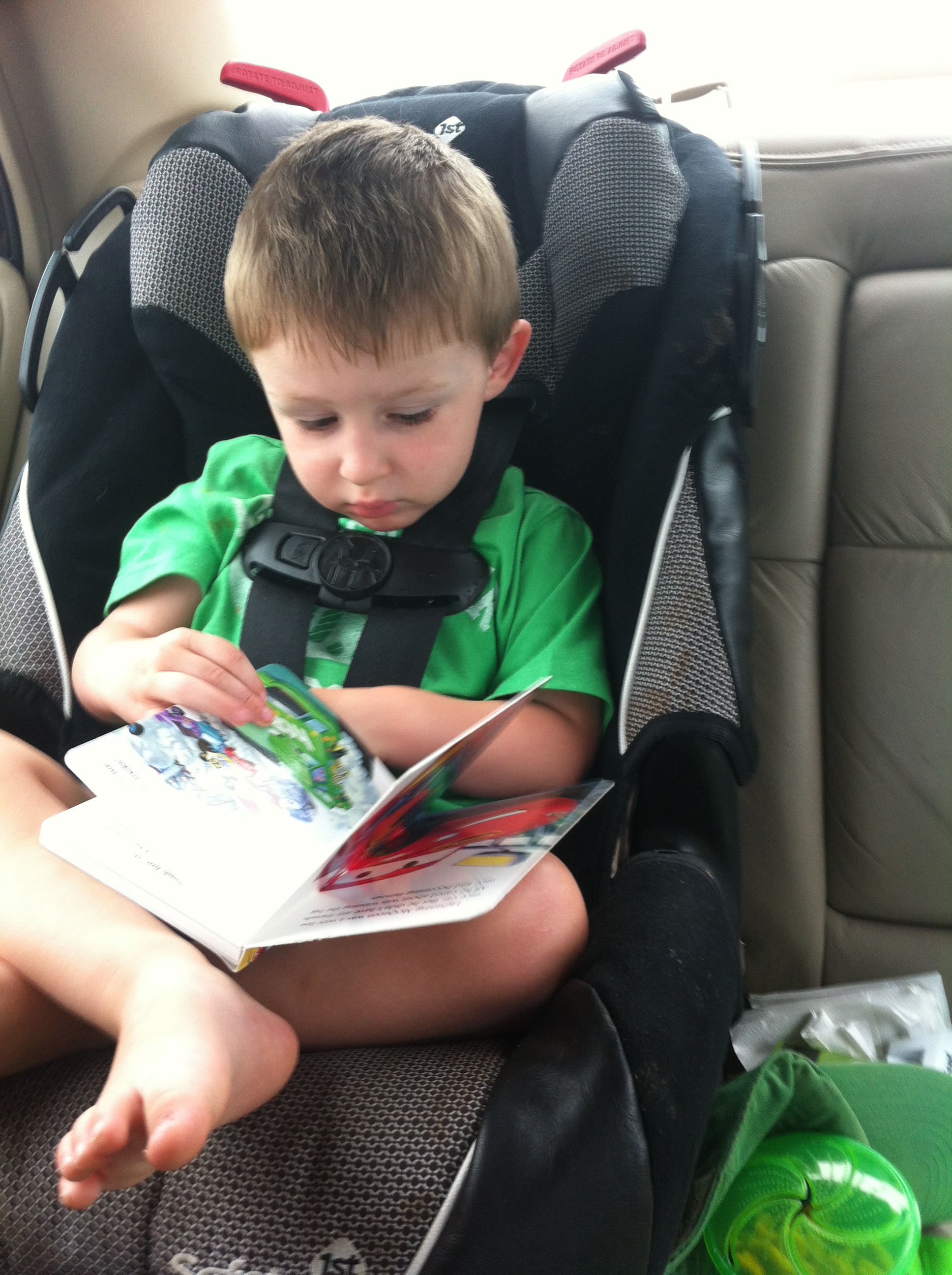 So that was our trip. We made it home before 5pm and got to relax for the rest of the night. To read more about our trip check out my previous posts: Day 1 and Day 2