Beautiful in His Time is a participant in multiple affiliate marketing programs. The author of this blog may receive commission for purchases or clicks made through links on this website.
---
In case you are just stumbling upon this post without having any clue as to the massive undertaking I have taken on with my blog…you should know that I am moving my entire first four years of blogging from another blogging platform to WordPress. All of my old posts are pending review–during which I screen for typos, gramatical errors, and formatting glitches, and edit all of my photos to add watermarks.
It's been a pain…but a good pain. Because I get to re-live the last four years of my life via my computer screen.
It's all heartwarming and ooshy gooshy to read about the newlywed years and the beginnings of my son's life.
But then there are these moments where I want to slap my former self upside the head. Because my former self didn't have a clue.
I was keeping it in…the laughs, the smirks, the "oh you have no clue what's coming sister" sighs. But once I ran into this post–well, I could no longer keep silent.
My former self was serenely (after a nice quiet morning cup of coffee) blogging about why she loved being a stay-at-home-wife. (er…I had the gall to say "stay-at-home-wife AND mommy" because I happened to be pregnant *facepalm*)
My first reason that I loved being a stay at home wife was that I had a great boss. I used the words "handsome" and "charming" and blah blah blah blah blah.
I still have a great boss. And he's still handsome and charming and blah blah blah blah blah. There's only one problem.
He's been demoted.
Kinda.
Our household got a new boss. 
My old boss is still THE BOSS. Kinda like the Queen of England is still the Queen. But we all know the truth. That the Prime Minister has all the power. Yeah…that's what it's like.
Meet the Prime Minister…aka my new boss: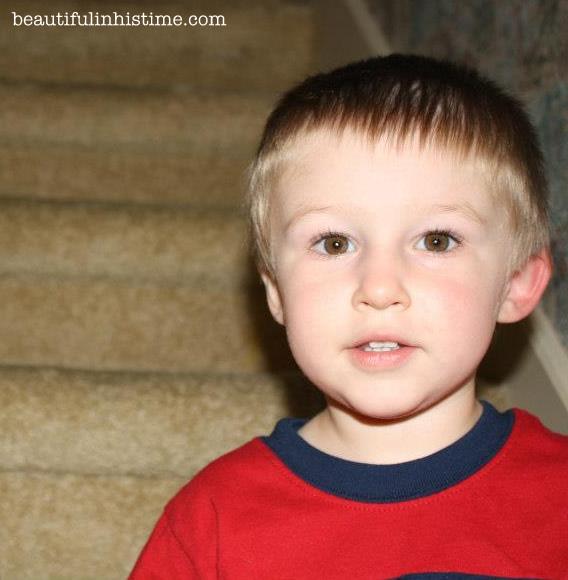 Unfortunately, unlike my old boss, he is both "firm" AND "overbearing." He "adjusts my workload" based on his current weight…He IS my "extenuating circumstances."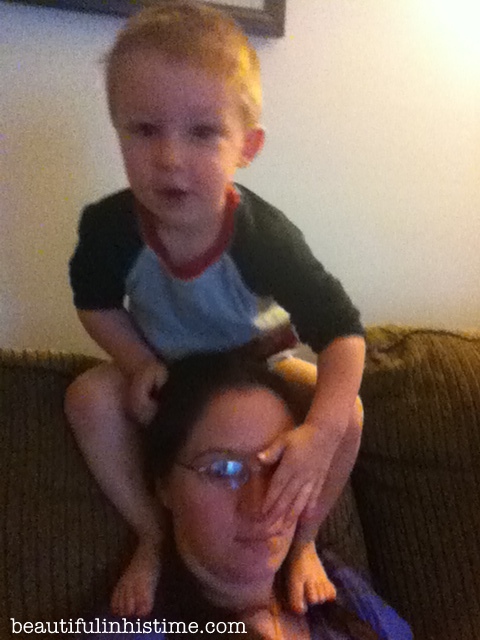 And "when I fall behind in my tasks"…well…he just gives me more tasks to do. And un-does the tasks I just did. Don't tell my boss, but I have been documenting such offenses. See, I have proof: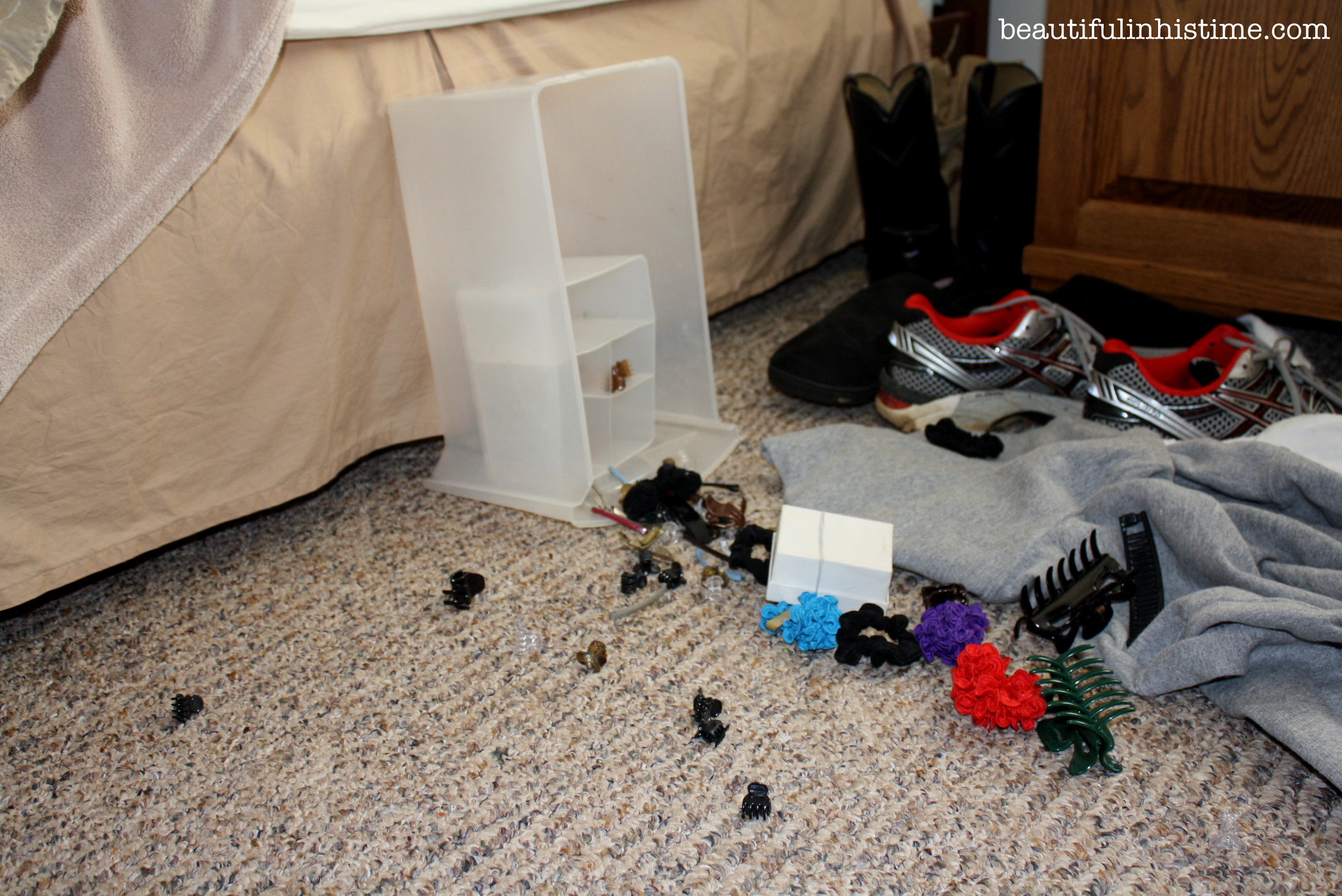 Since this changeover in upper management, things have really taken a nose-dive. I no longer have flexible hours, nor do I "make my own schedule." The Boss ALWAYS "needs something specific"…almost all of the time. I work at his pace. And I never take vacation days. (To be fair, he did let me off the hook to go to a conference, for three days. But that was the first vacation I had had in almost two years. And he knew I would come back a better, stronger worker. So, I think he had ulterior motives.)
The work still "has a lot of variety." I know this because, since entering his employment, I can now sing the Thomas song AND the Barney song AND the Leapfrog letter song all by heart. If that's not variety then, well, I don't know what is. "This job has presented me with many opportunities to do things I've never done before!" Oh yes it sure has. Almost every day. (I would give you a list, but there's a whole two years of blog archives for you to read through, if you want to know more specifics.)
"Then there are the bonus parts of my job description…"
Um, somehow "must be available to watch movies and cuddle with the boss whenever he wants to spend time with the employee, regardless of whether or not other tasks have been completed…" has become a lot less of a bonus. Oh, don't get me wrong. I still love cuddles. But one can only watch so much Thomas and Barney and Leapfrog and Color Crew before she goes bonkers. And while my old boss was kind of annoyed when I would want to get up from the movie to pee or get a snack, my new boss? Sheesh. He follows me into the bathroom and tries to climb into my lap while I'm peeing. While whining and crying at me. And if I manage to get to the bathroom and shut the door before he follows me, he stands outside and cries. And he eats all my snacks when we are watching movies. What's with that? 
But…the pay is still pretty great. In fact I get double if not triple pay when it comes to hugs, kisses, cuddles, and smiles.
And sometimes, I can even get both of my bosses to leave me alone so I can fool around with my iPhone from the rocking chair and take pictures and think how sweet they are… over there: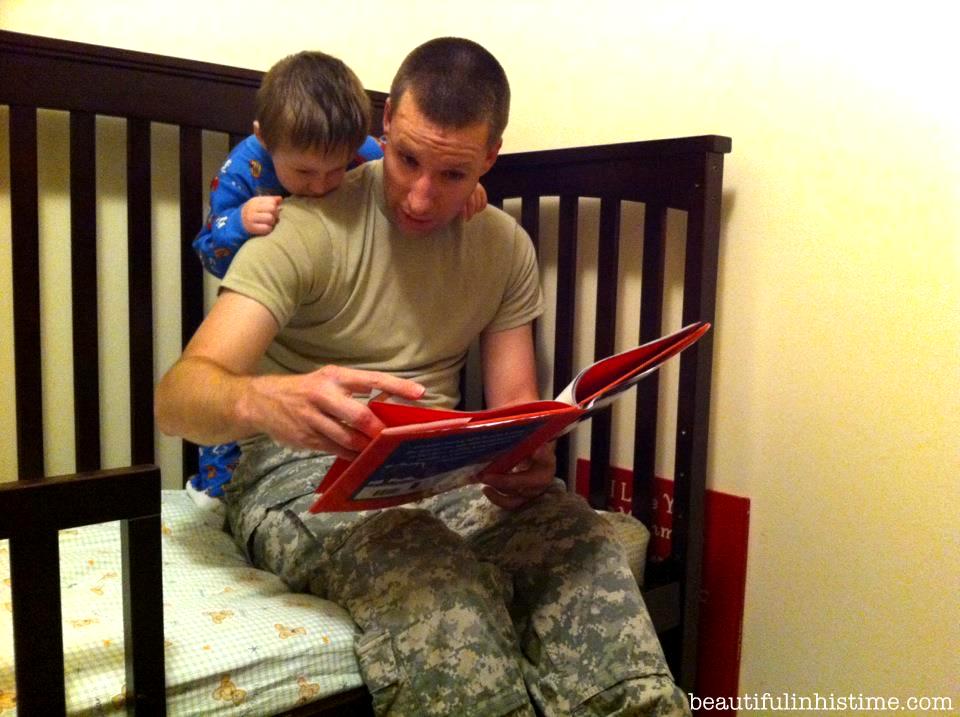 However I've seen quite a deduction in the "backrubs" section of my paycheck. (Remind me to talk to THE BOSS about that.)
I've also seen quite a deduction in my bonuses. Bubble baths? Um, sometimes I can sneak one in when the boss is sleeping.
"As I awoke this morning and sat there drinking my coffee…" I had my boss climbing all over me. He had woken up an hour and a half early–exactly the amount of time I had budgeted to spend time alone without him, before he needed me to work for him.
I still feel "so incredibly blessed that I am able to be a stay-at-home wife and mommy." This time, I actually deserve to say it.
I am still "so thankful to my sweet husband that he has allowed me this opportunity."
"It's often easy to complain about the dishes, laundry, and endless tasks…" Yes, former self. You are so right. It is still so easy to complain.
"…but when I faced a day where there was absolutely nothing on the calendar except taking care of my home…" I pinched myself and realized that I was actually dreaming that I was back in 2010. Drinking coffee peacefully. Feeling "happy and content" and thinking about how great it was to be a stay-at-home-wife with nothing to do but take care of my home.
Then I woke up.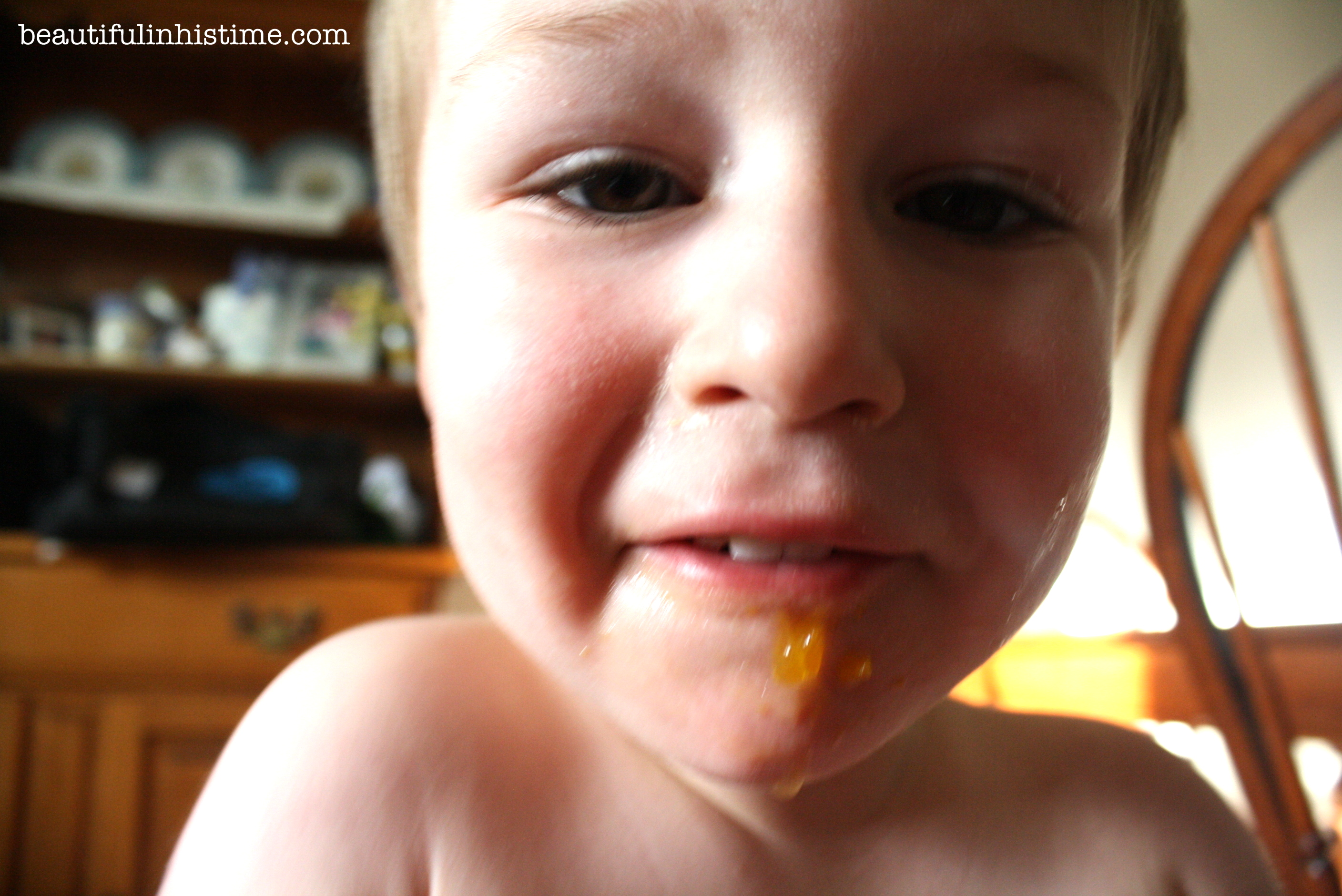 Hello. I am the boss.  Now, chop-chop! Let's get to work!
I am blessed…I am blessed…I am blessed…DEEP BREATH…I am blessed…I am blessed…I am blessed…