Beautiful in His Time is a participant in multiple affiliate marketing programs. The author of this blog may receive commission for purchases or clicks made through links on this website.
---
Mommy, will you play blocks wif me?
Mommy, will you go down the slide wif me? 
Mommy…mommy…mommy???
Simply put, my extroverted child is lonely. Chronically lonely. It doesn't matter how much time we spend around other kids, he always wants more interaction, more affection, more physical touch, more conversation.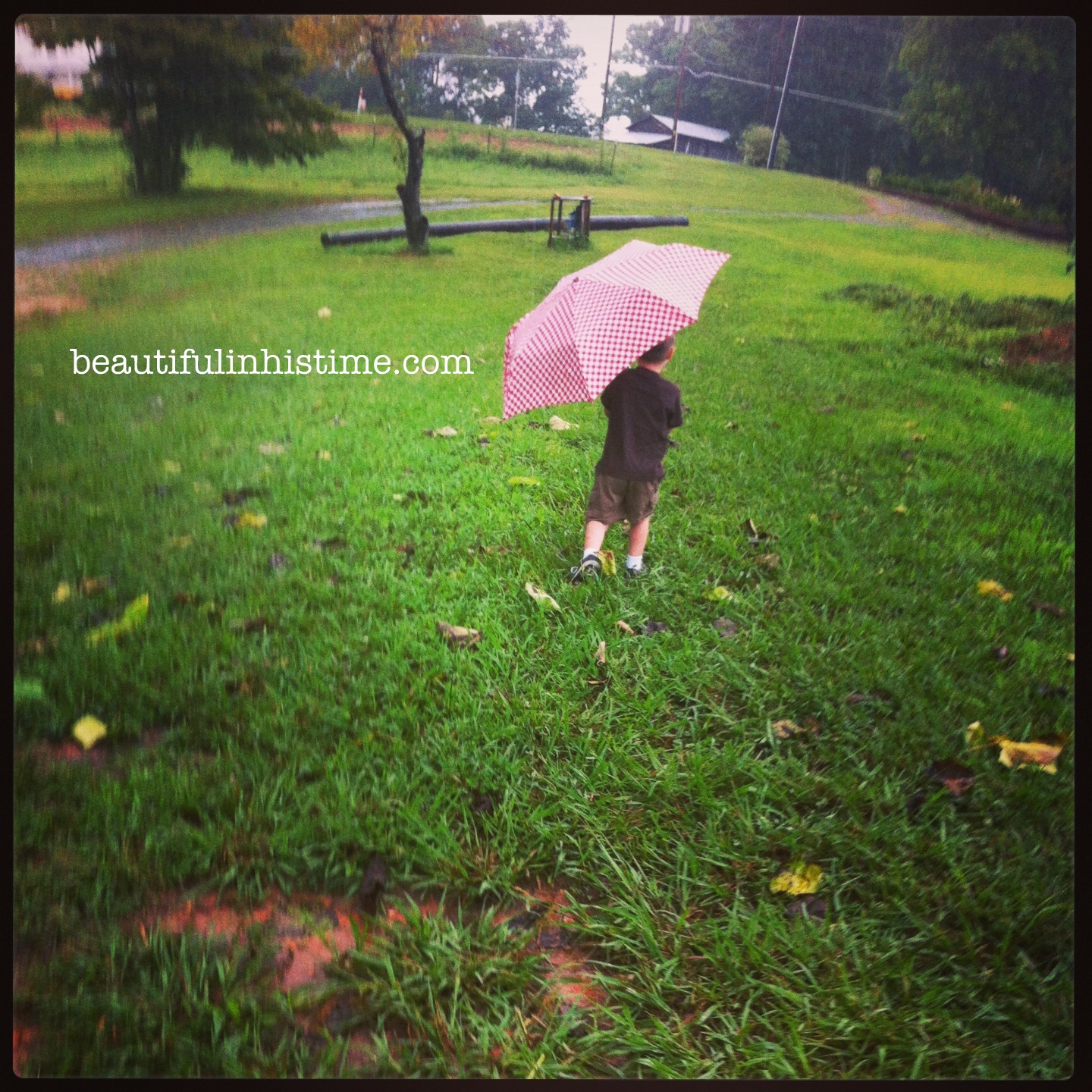 And all I wanted to do was clean my house.
I put away the distractions (the phone, the computer) and just focused on the housework. I figured he could play while I worked. No. He's incapable.
He cried from the other room. He just wants to be with me.
I feel horrible. I can't get anything done unless he is distracted or confined. But I have things to do. To keep this house running.
They say I should treasure the moment, and give in, play with him. But there's times that laundry has to be done and dishes have to be washed. Vacuuming has to be done. And what can I do? 
And so, I have to let him be lonely. I hate it. It's heartbreaking. It makes me angry, and then I lose my temper on him when he just won't leave me alone. 
I hope that someday, he will forgive me for all the times I said, "No, not now, Mommy is working…" and "Ezra, go play" and "Leave Mommy alone" and "GET OFF OF ME!" 
I hope that the hugs and the books read and the I'm sorry's will be enough. Because today, it doesn't feel like they will be. 
—–
Today I am participating in a weekly feature on lisajobaker.com called Five Minute Fridays. Bloggers are given a writing prompt (topic) and told to write for five minutes. "No editing, no over thinking, no backtracking." Today's prompt is "Lonely." (Photos were edited and added after the five minutes of writing.)