Saying goodbye and closing the door
Beautiful in His Time is a participant in multiple affiliate marketing programs. The author of this blog may receive commission for purchases or clicks made through links on this website.
---
Our movers were gone, along with our household goods. Our landlady had just pulled away after inspecting our home. Ezra was asleep on the living room floor.
We made several trips in and out of the car putting all of our last-minute items in the car. We were ready to get on the road.
We woke Ezra up so that he could say goodbye to his next-door-neighbor friend Jaxson: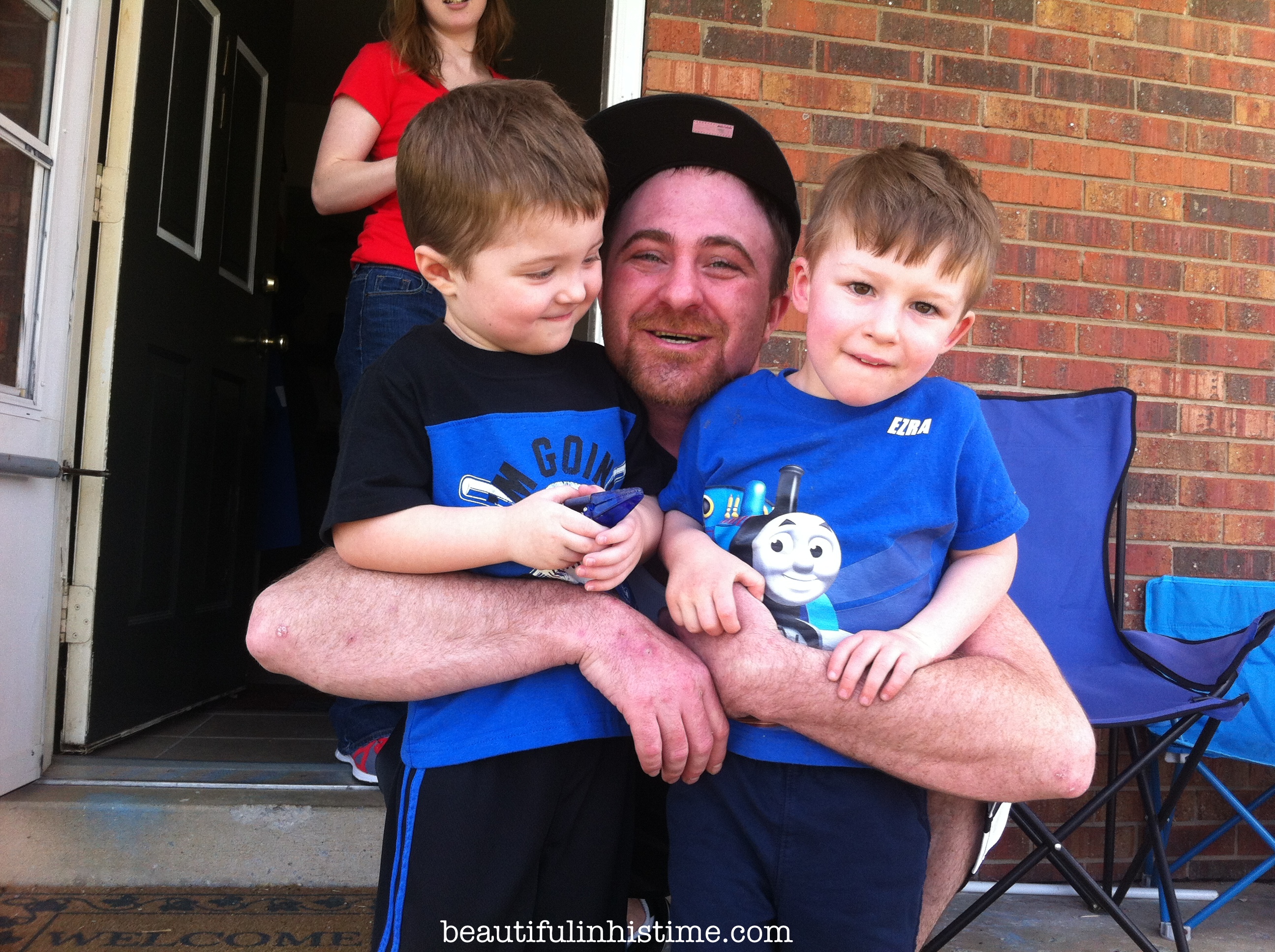 Waving goodbye to Jaxson: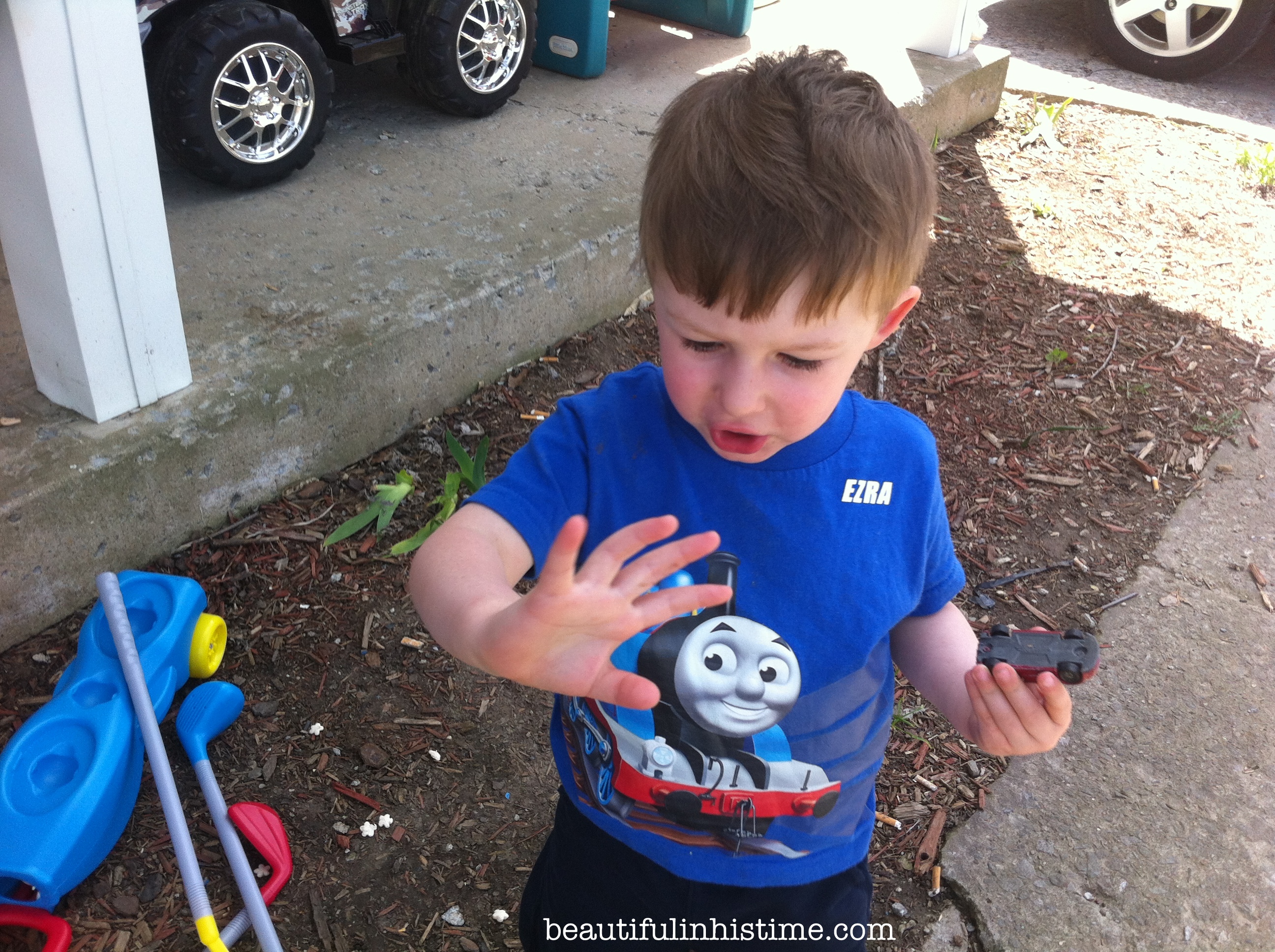 I snapped some last pictures of our anniversary rosebush, which we had to leave behind since we were moving into an apartment: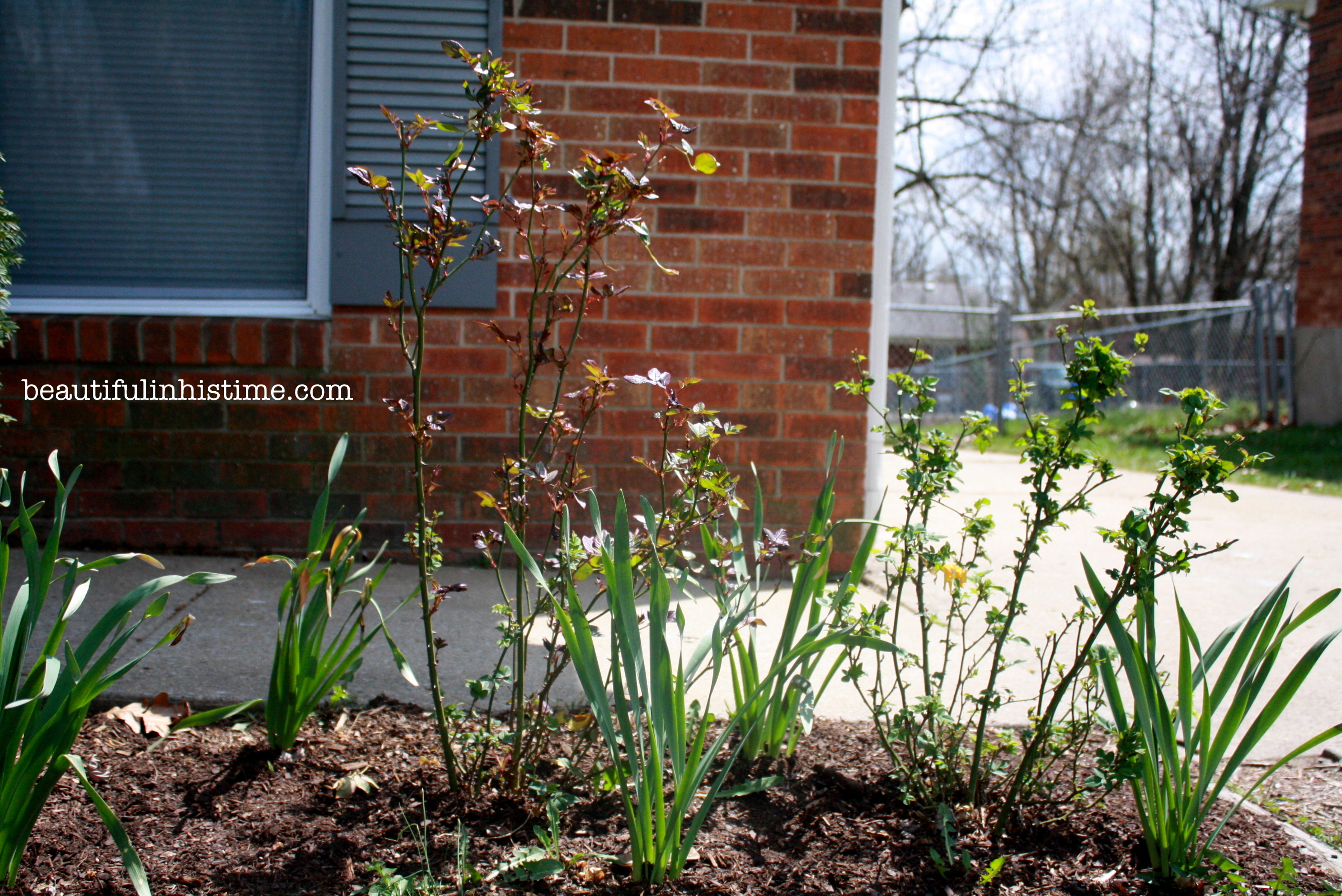 Then we gave Ezra the honor of closing the front door for the last time: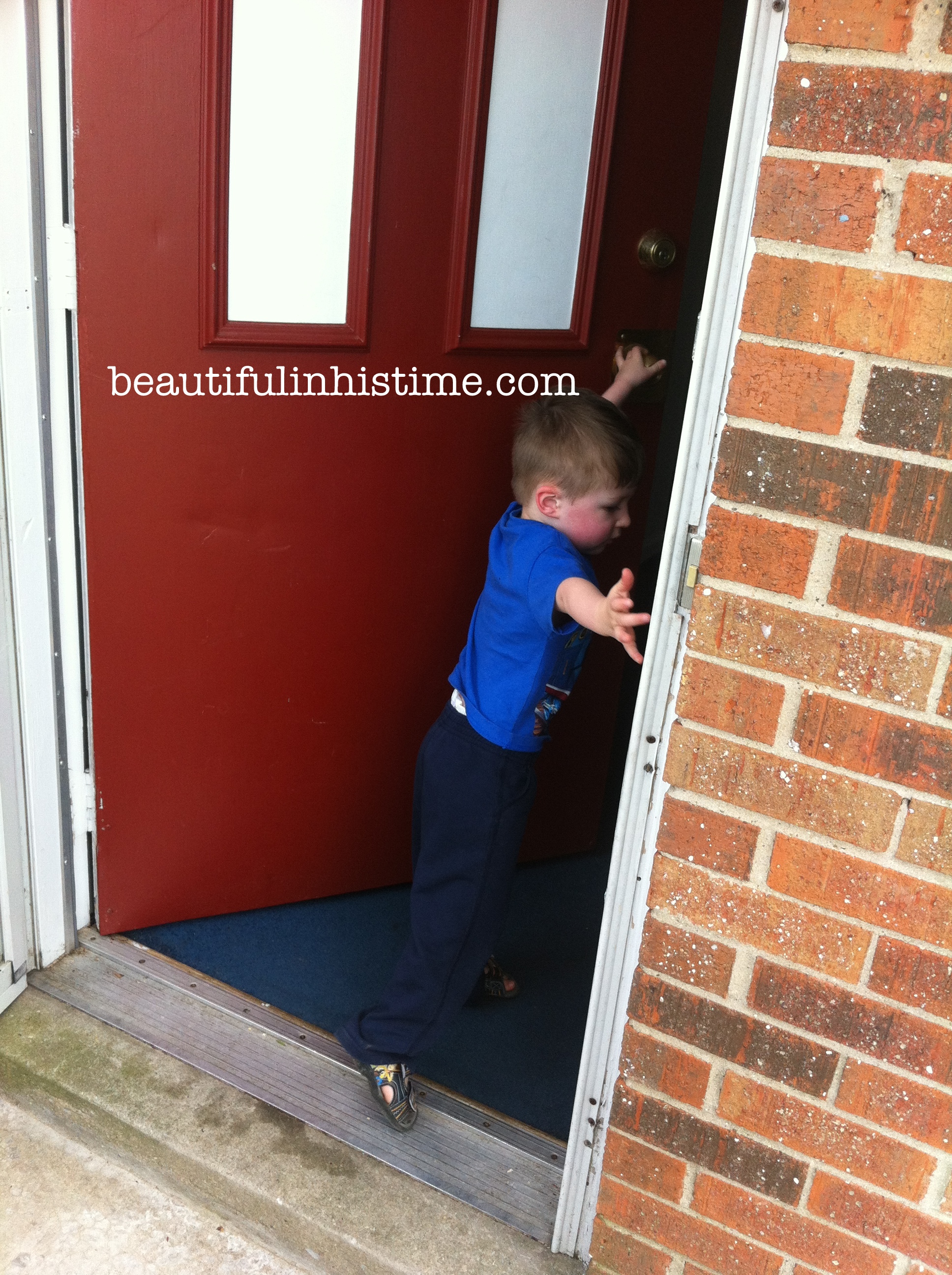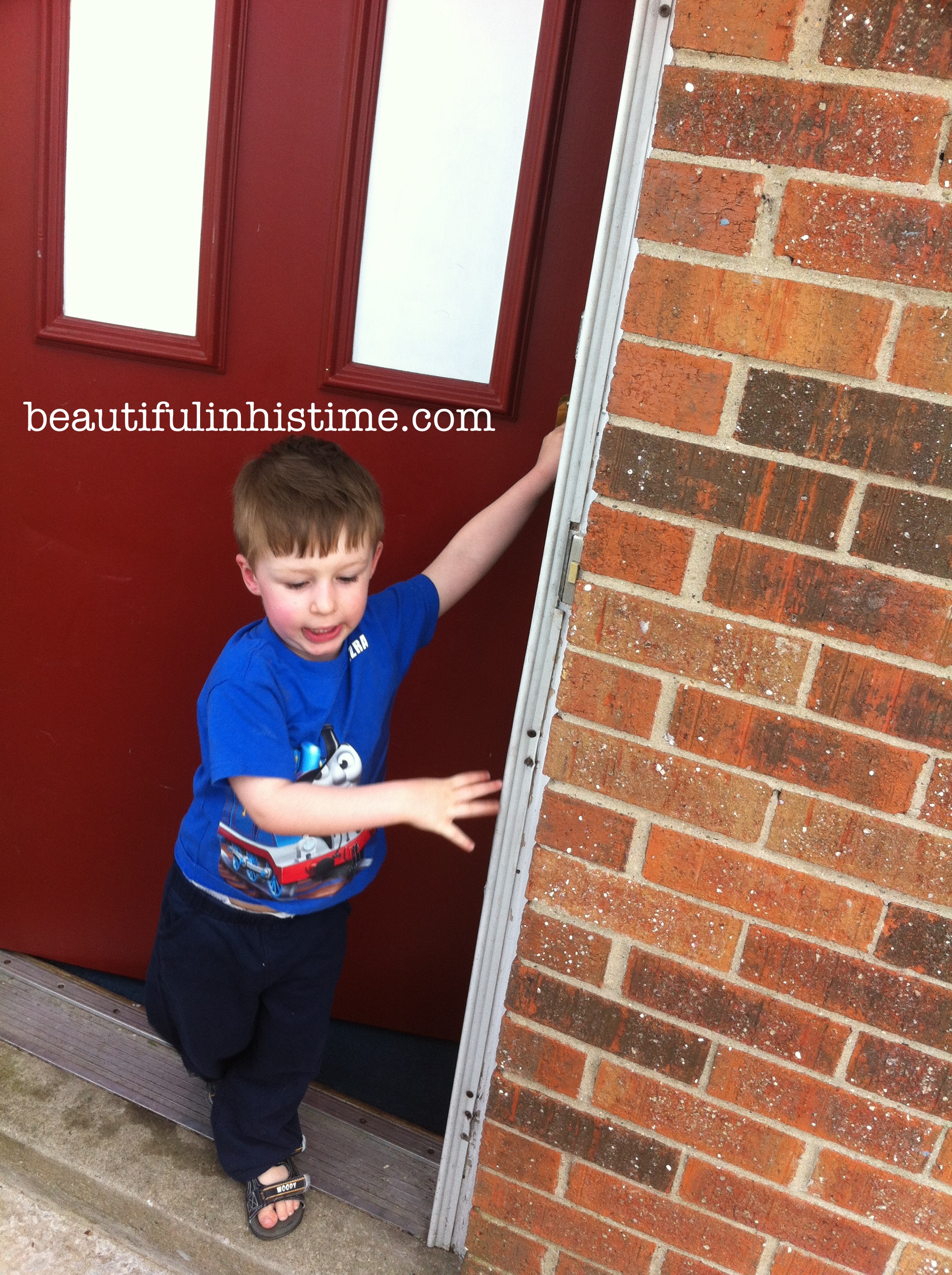 Two last family pictures in front of our old house: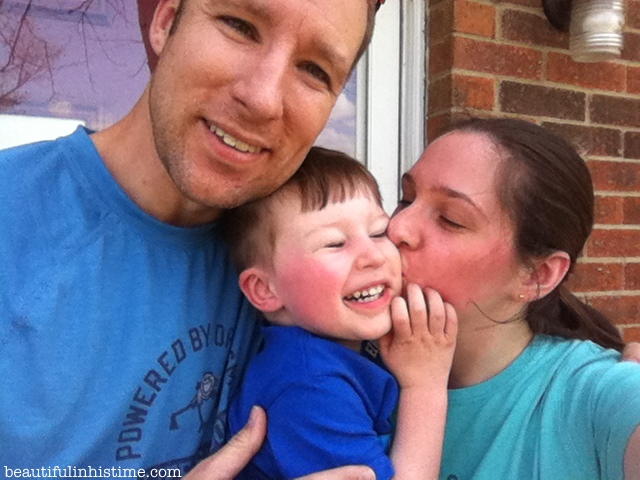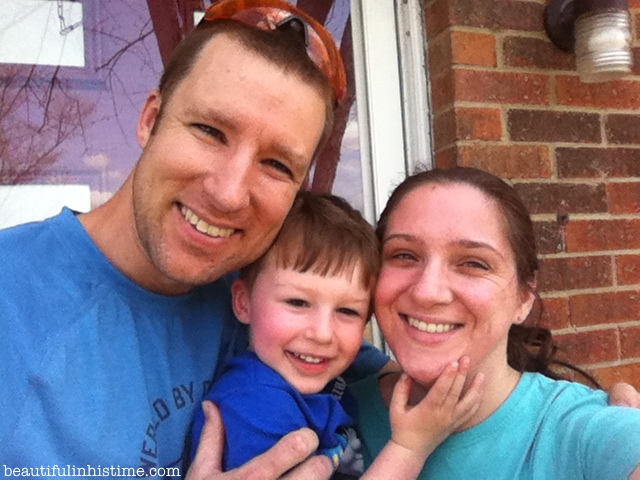 And then we were off. We pulled out of our driveway around 3PM and, each of us driving a vehicle, drove the 8+ hours to my in-law's house in our new hometown in North Carolina.
Just before getting into our cars, after taking our family pictures, I had set my phone down on the hood of my car. And because the camera was flipped into self-portrait mode, I accidentally took this picture of the sky: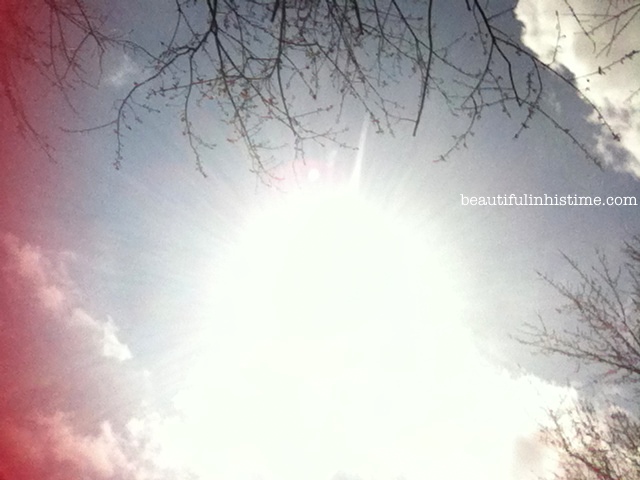 Now, I'm not superstitious nor a huge believer in signs, but this encouraged me. I felt only joy at leaving what had been our home for the last 3 1/2 years. It was not a "good riddance" sort of joy. But rather a joy that says,
The future is bright
I'm full of hope!
I'm ready!
Bring it on!