Beautiful in His Time is a participant in multiple affiliate marketing programs. The author of this blog may receive commission for purchases or clicks made through links on this website.
---
For the 4th of July this year, in addition to taking Ezra to a preschool parade, we planned to have a birthday party for America! Mostly for Ezra's sake – as he LOVES birthdays, and birthday parties, and happy birthday cakes!
I cannot take credit for 90% of what I'm about to post. I simply had an idea and let other people do the work for me. I'm just the photographer and the results-sharer. #lazymom
Decorations for America
My mother-in-law got balloons and decorated the table as a flag with cut-up bits of plastic table-cloth. (Doesn't it look amazing?!?!)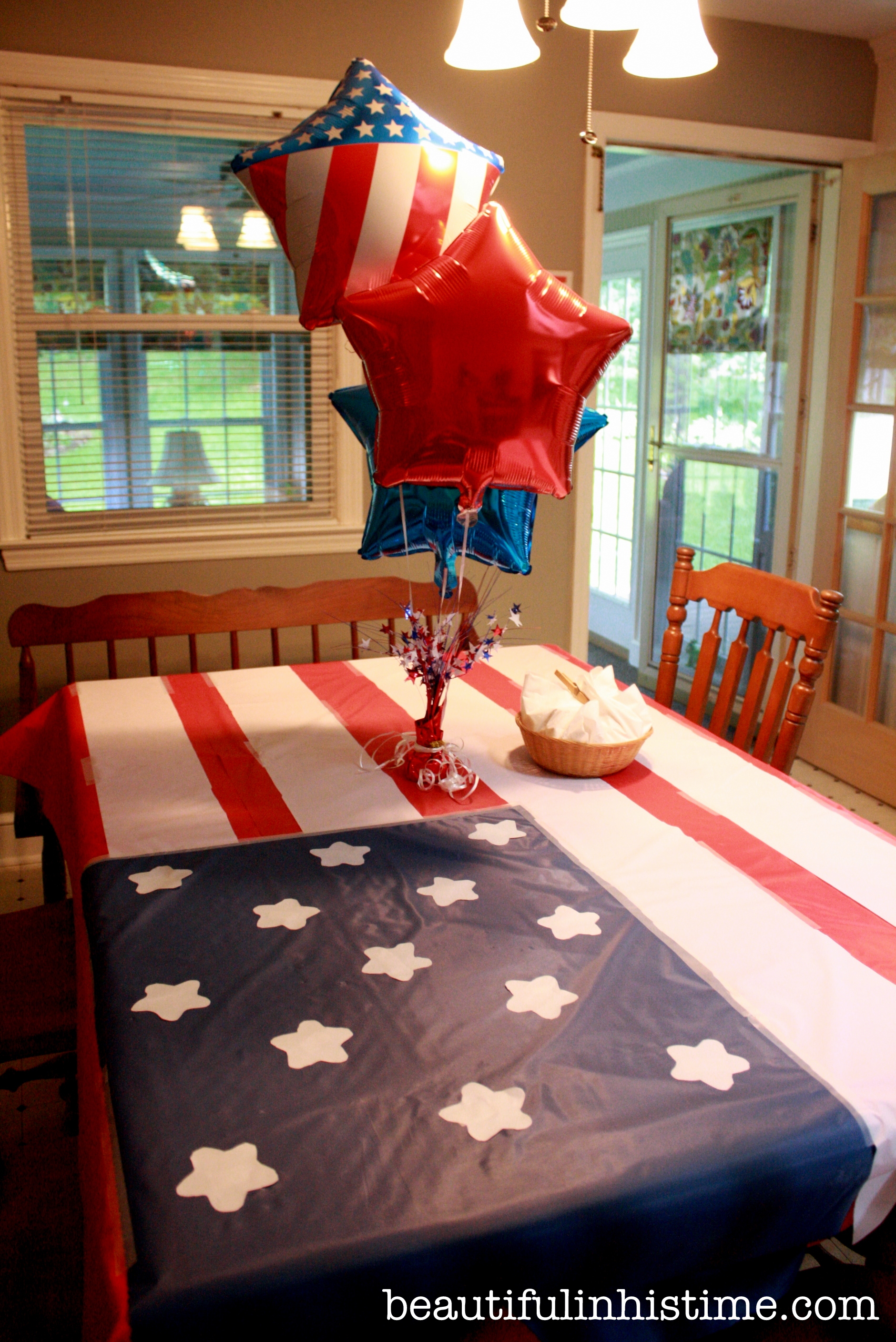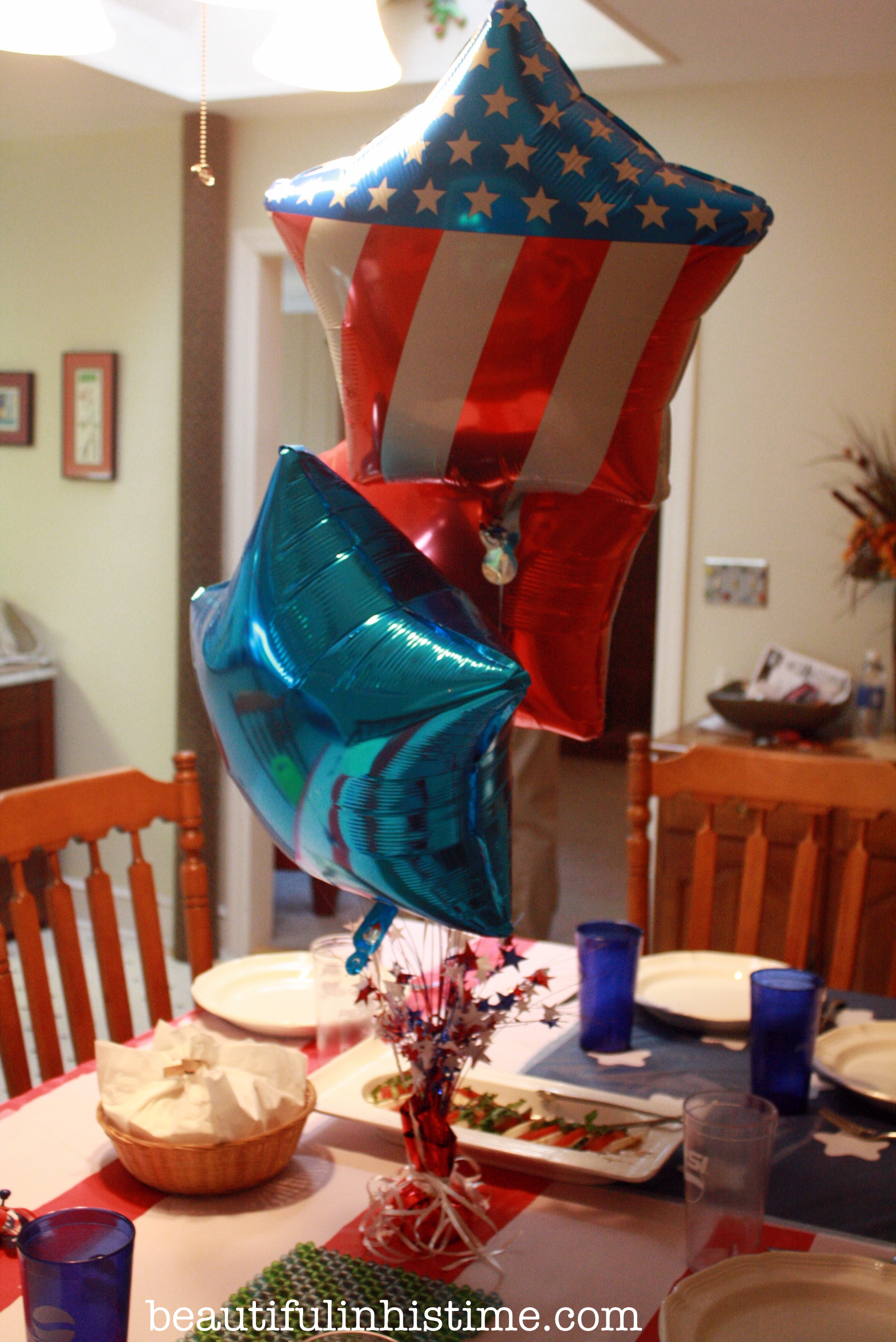 Food for America
My small contribution was this plate of red-, er pink-white-and-blue eggs, an idea which I found via my friend Kathryn on her blog, Singing Through the Rain! Mine don't look nearly as good as hers do!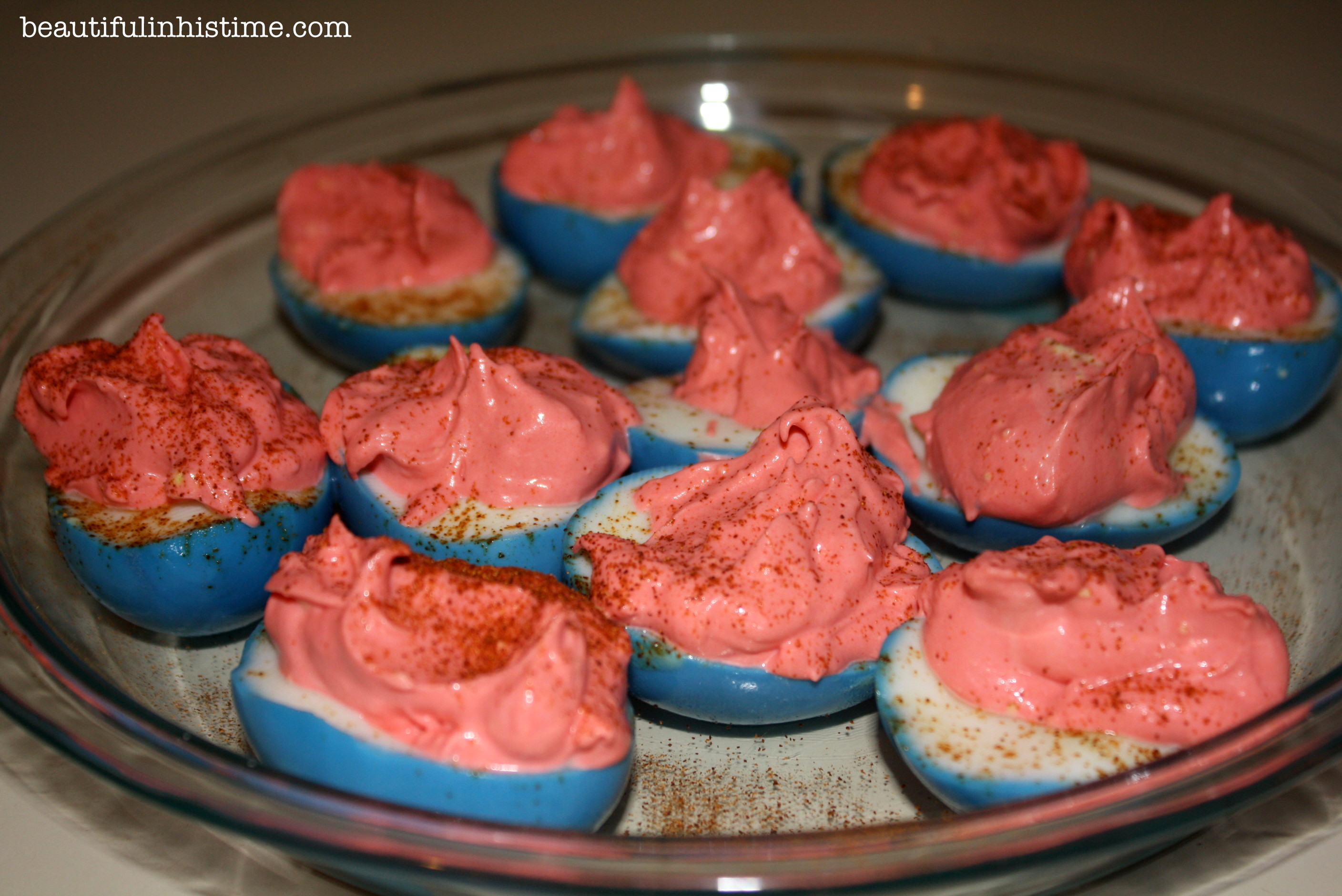 My MIL made this plate of sliced tomatoes, mozzarella cheese, and fresh basil. YUM!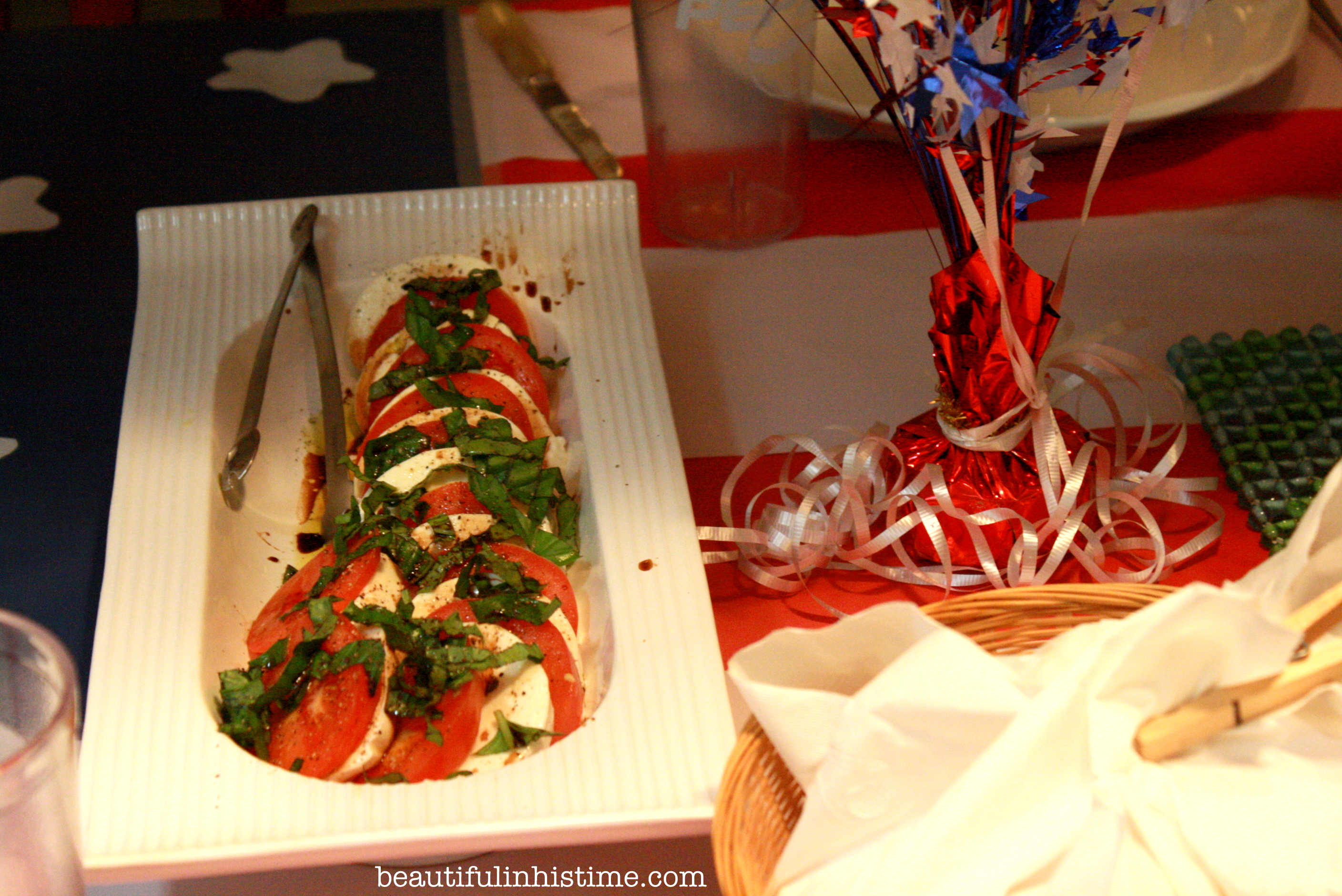 We had a lovely dinner which I didn't prepare, and then broke out the birthday cake:
The cake is store-bought cheesecake and was decorated by Russell's grandmother.
Ezra was so excited he tried to blow out the candles before they were even lit!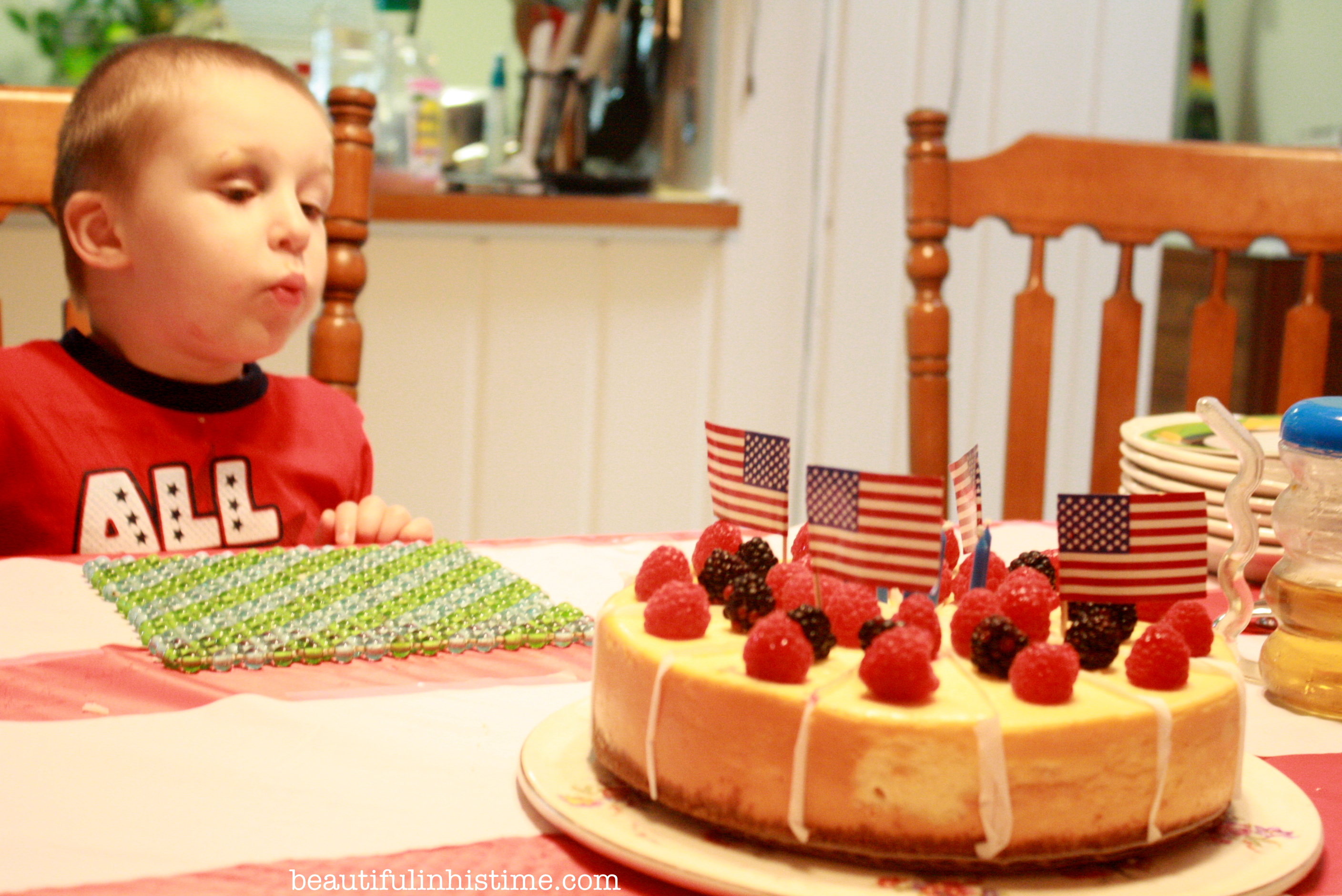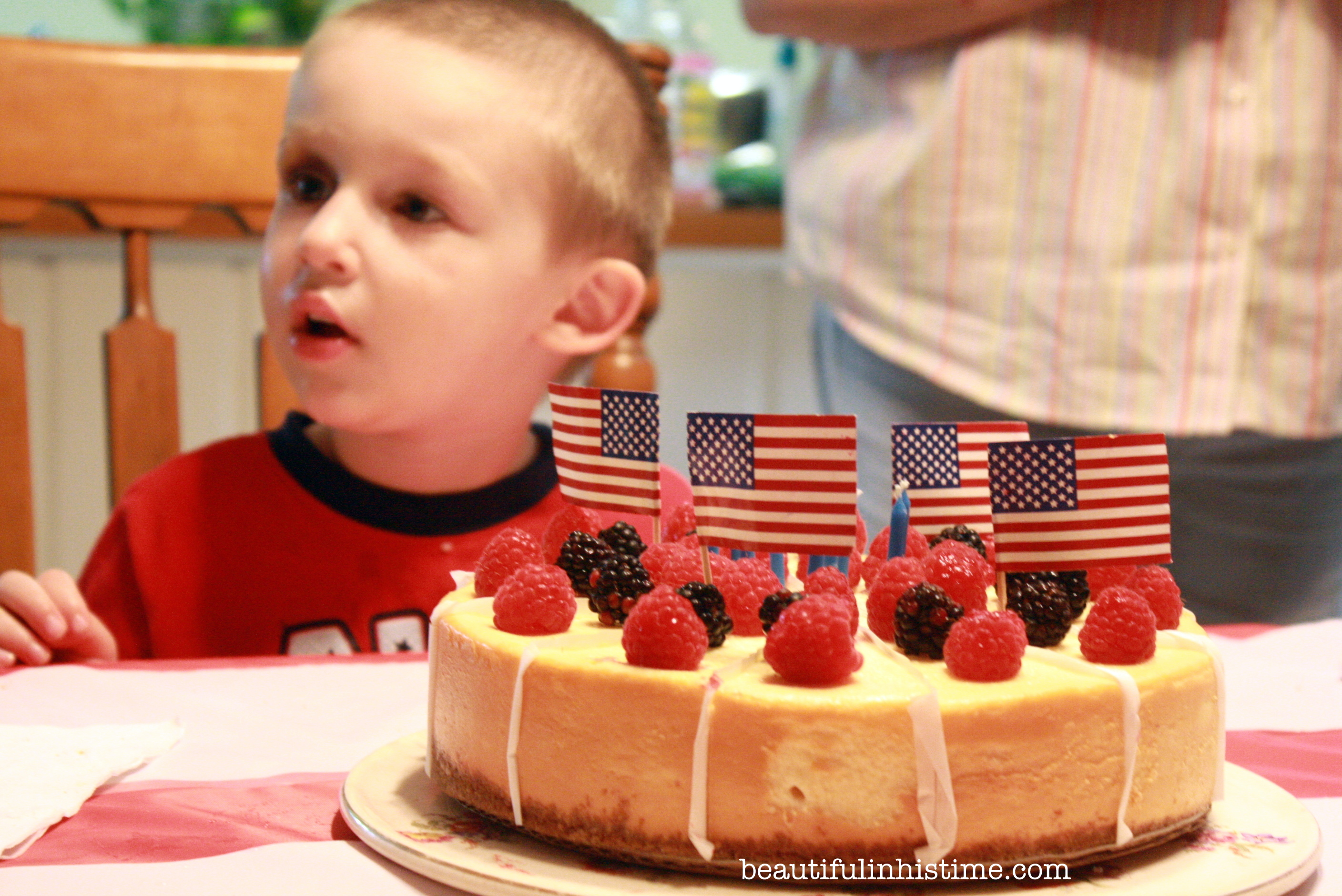 Then we sang "Happy Birthday" to America, and he got to blow out the candles for real!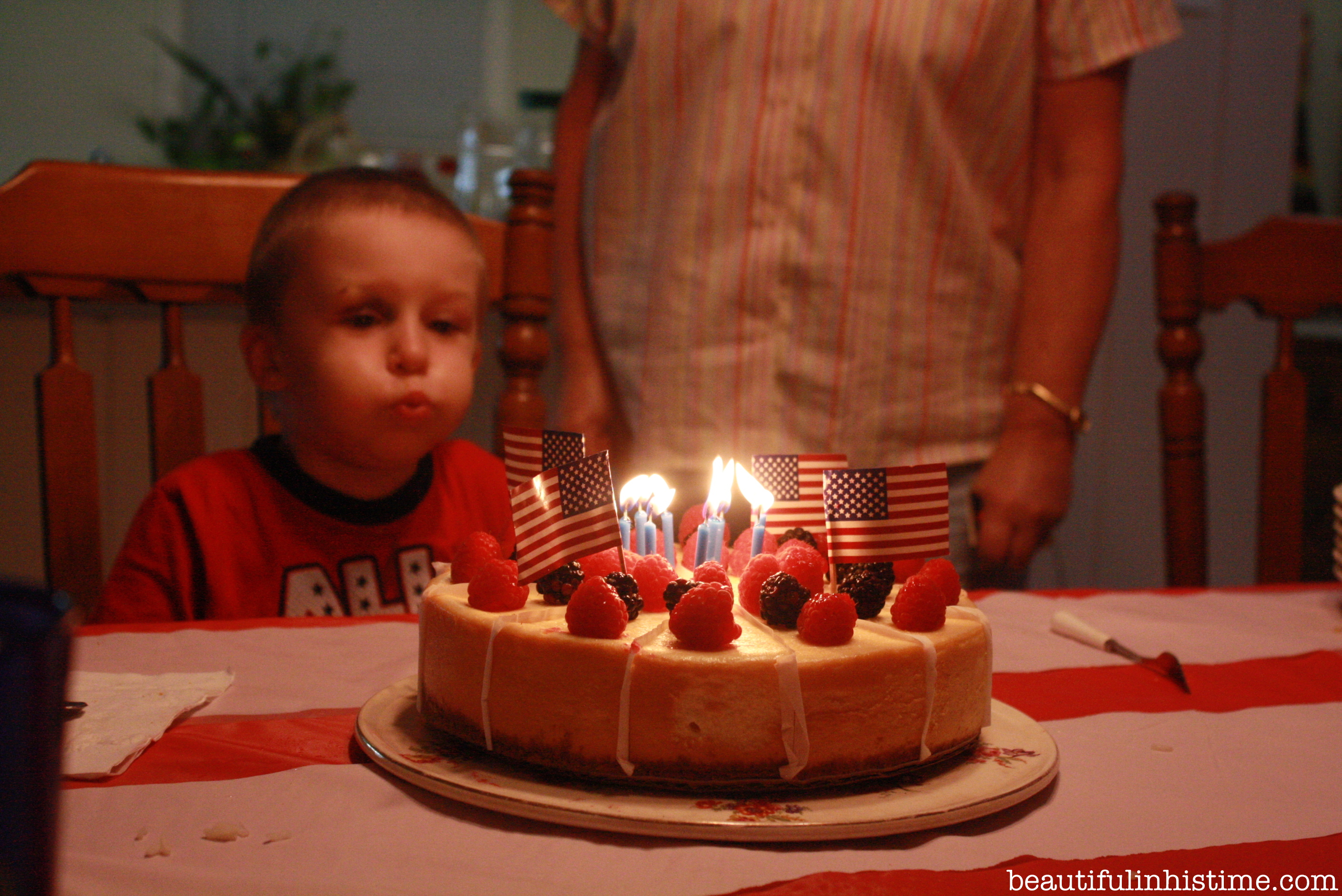 It took a few tries to get them all: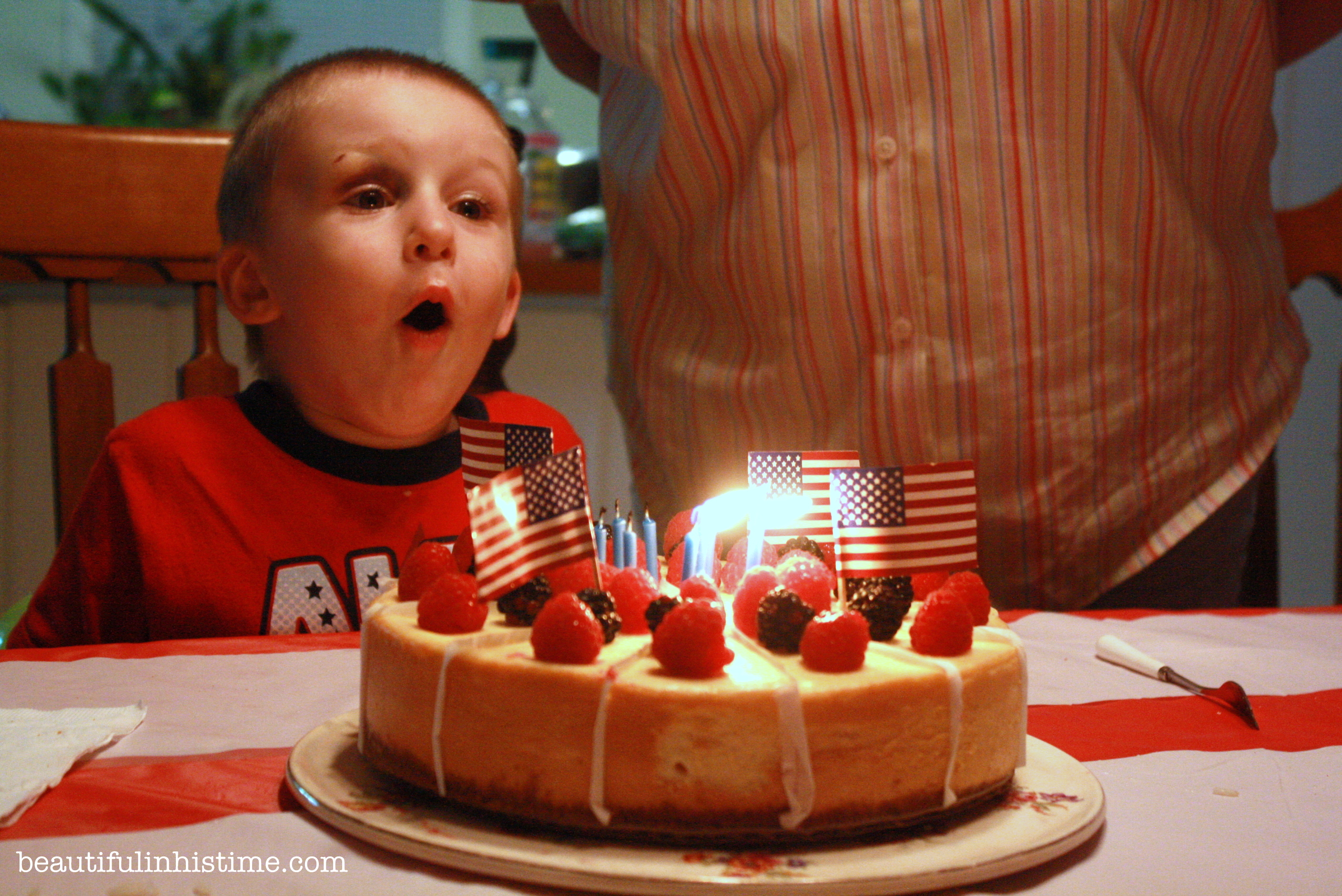 Ezra actually didn't end up liking the cheesecake, but he loved the berries!
Celebration Time for America!
Then we went outside to have snappers and mini-fireworks!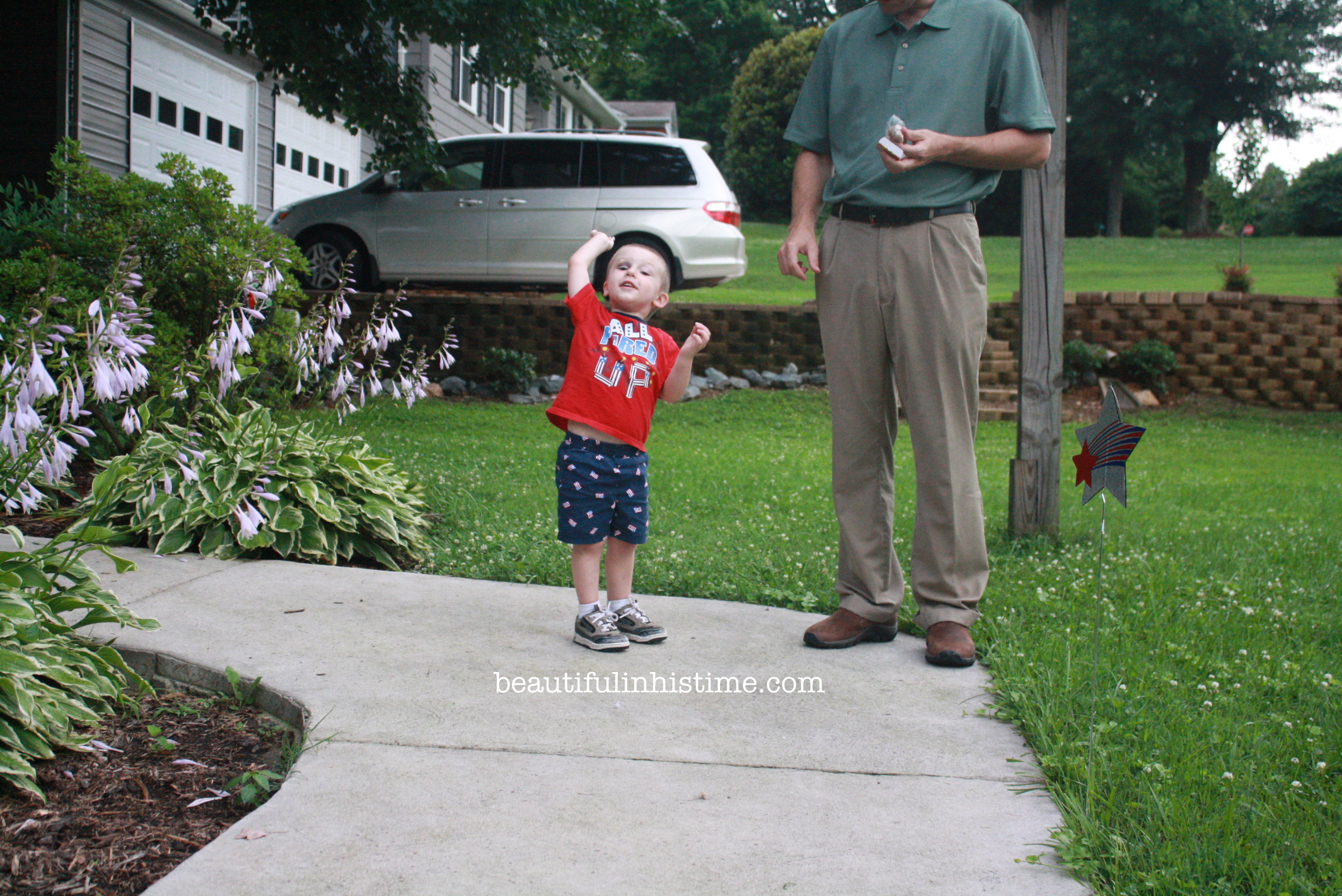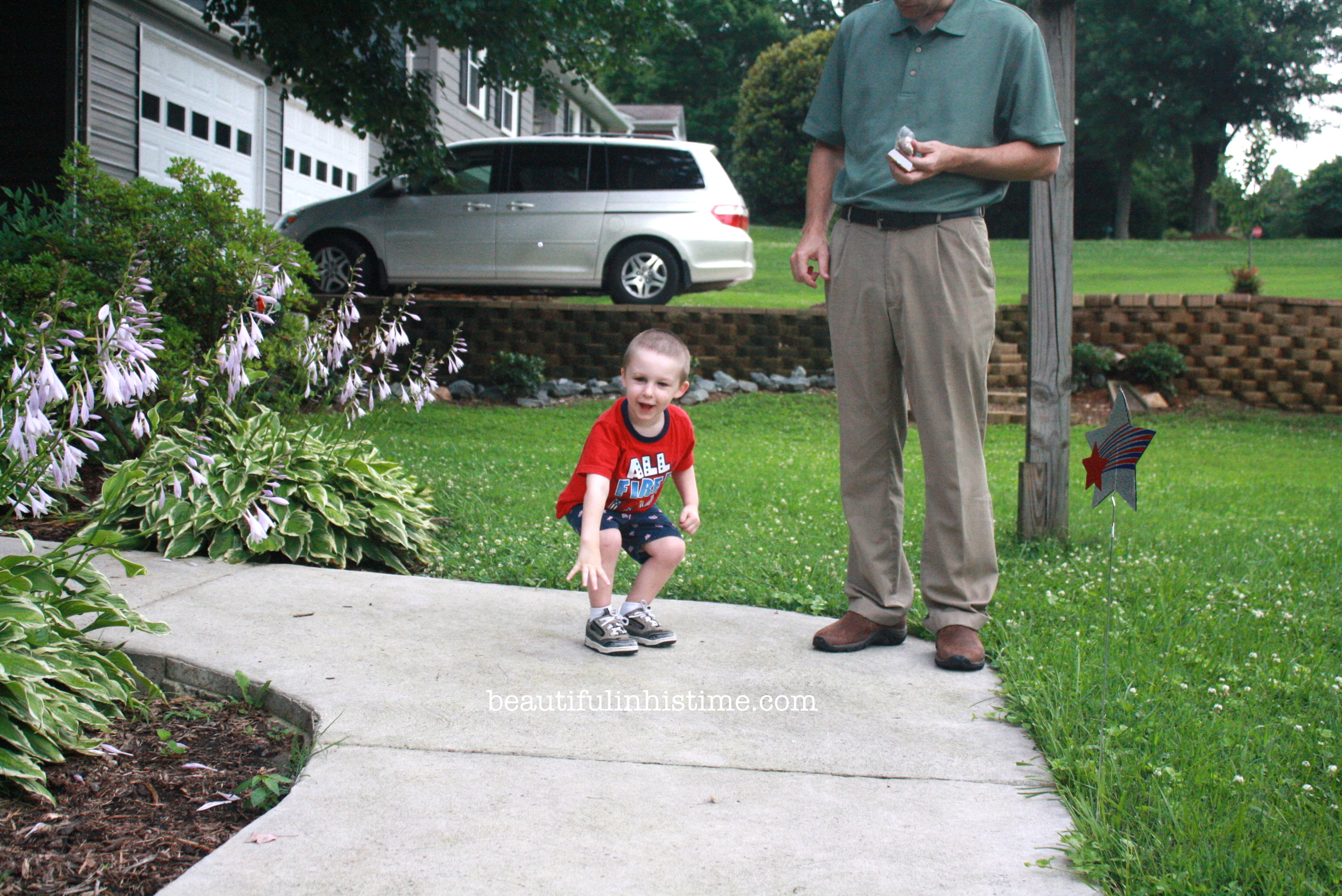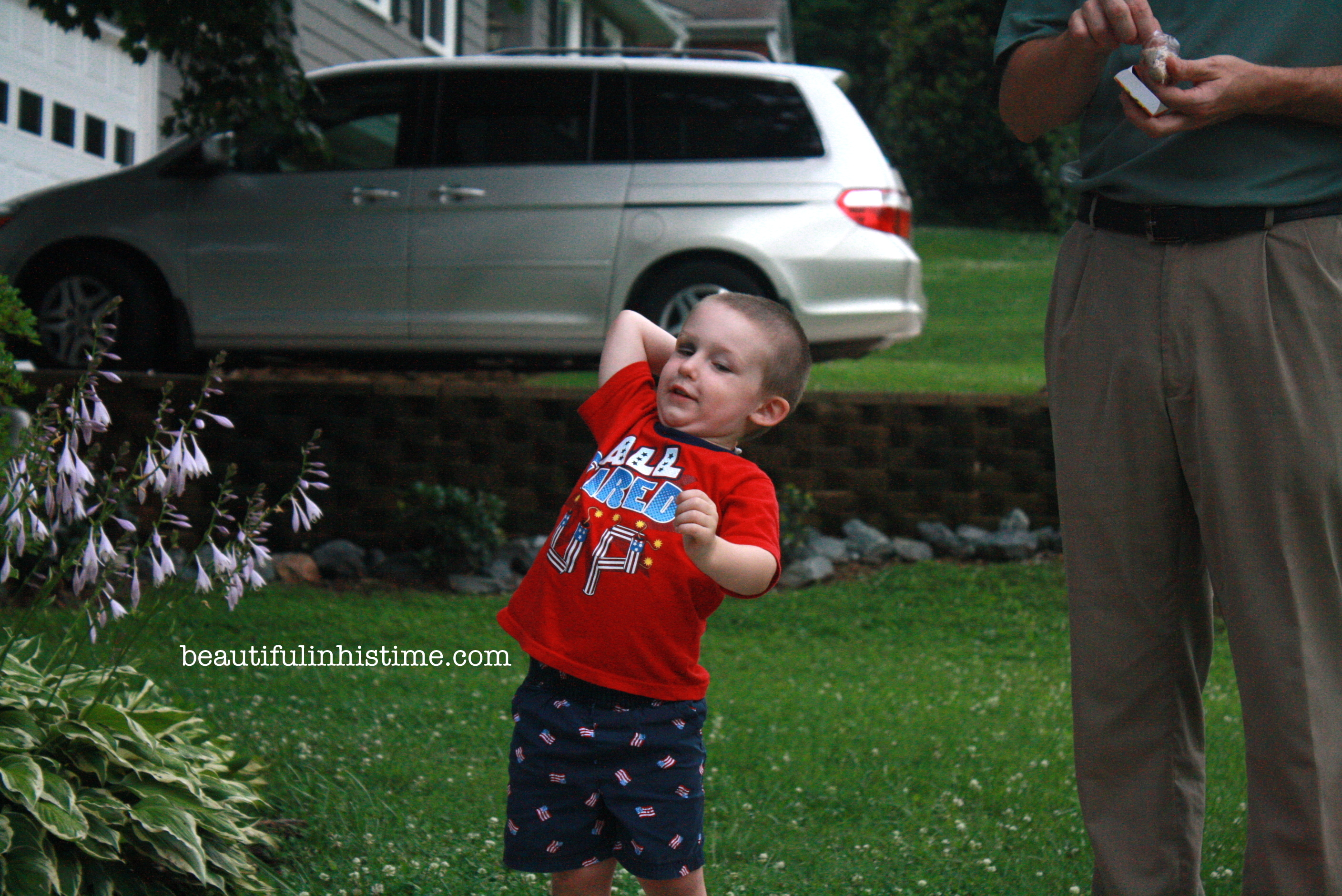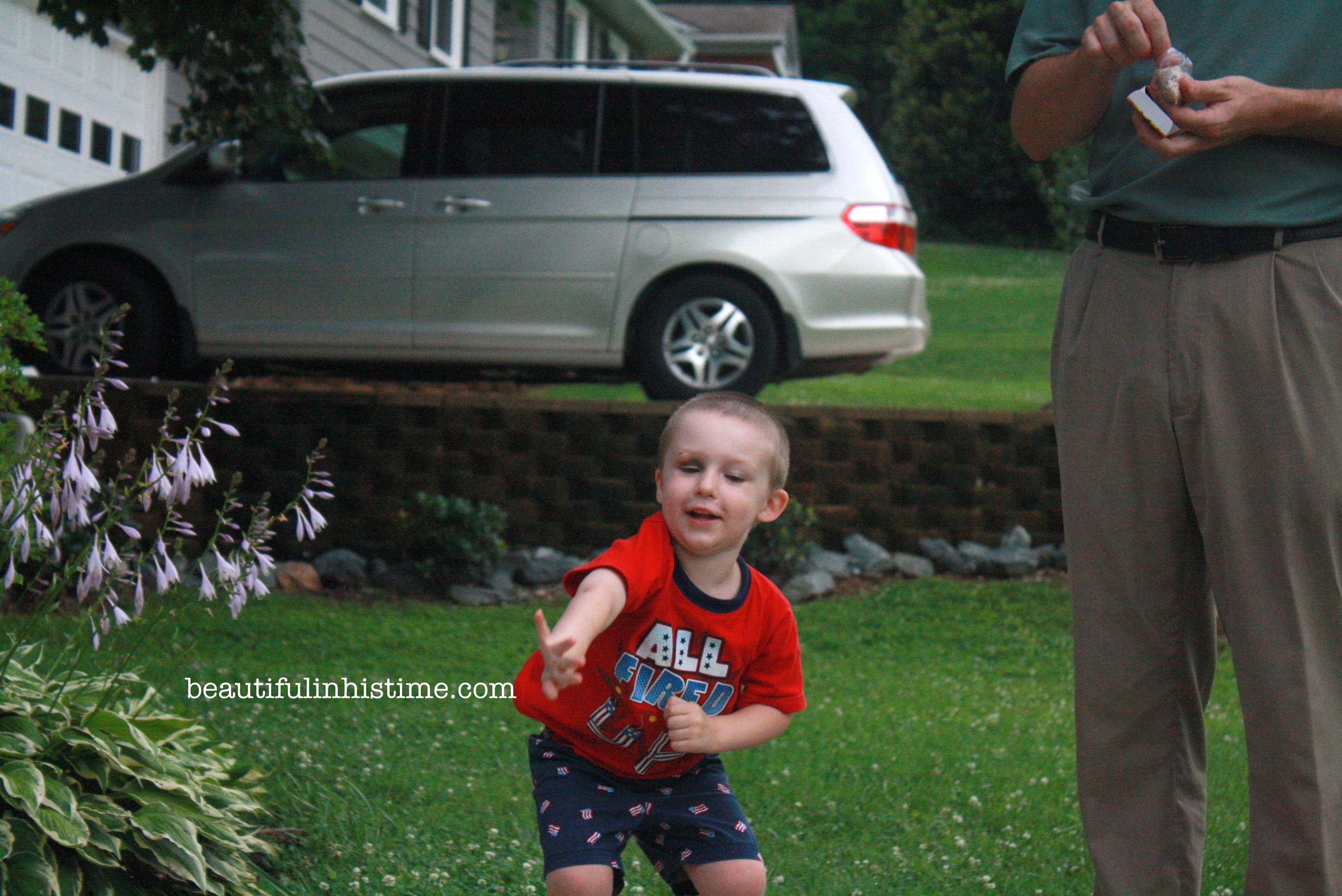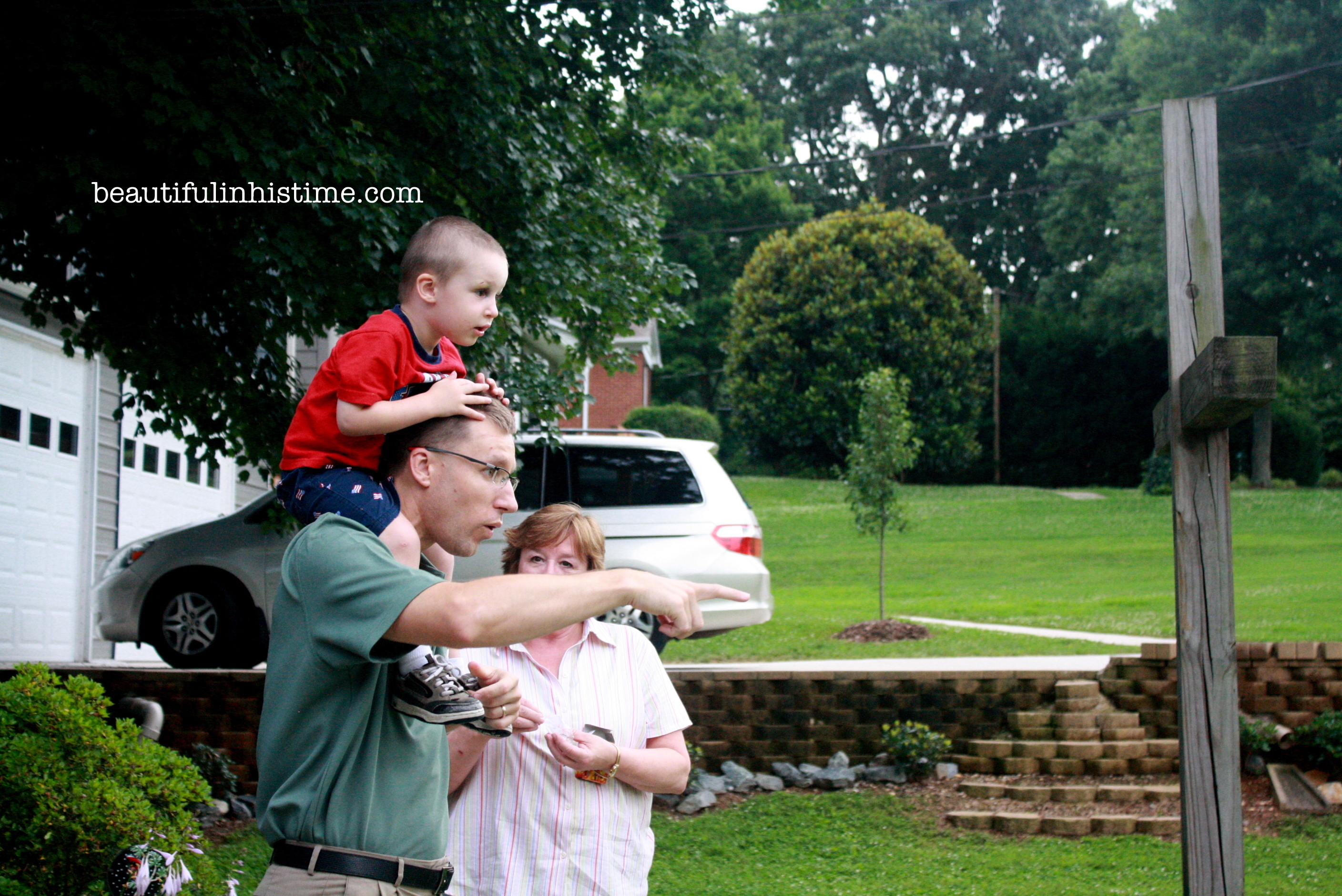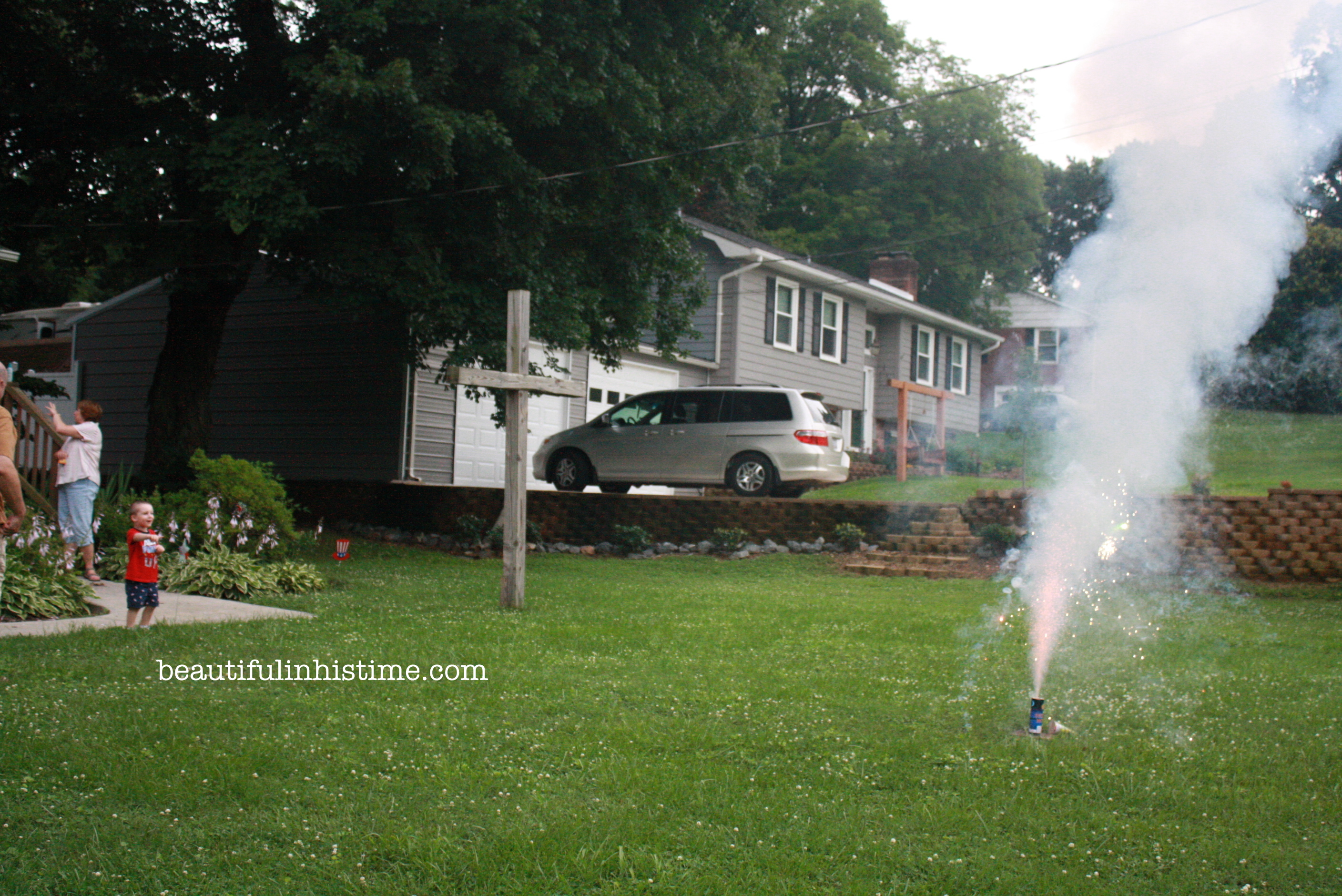 Ezra LOVED the fireworks!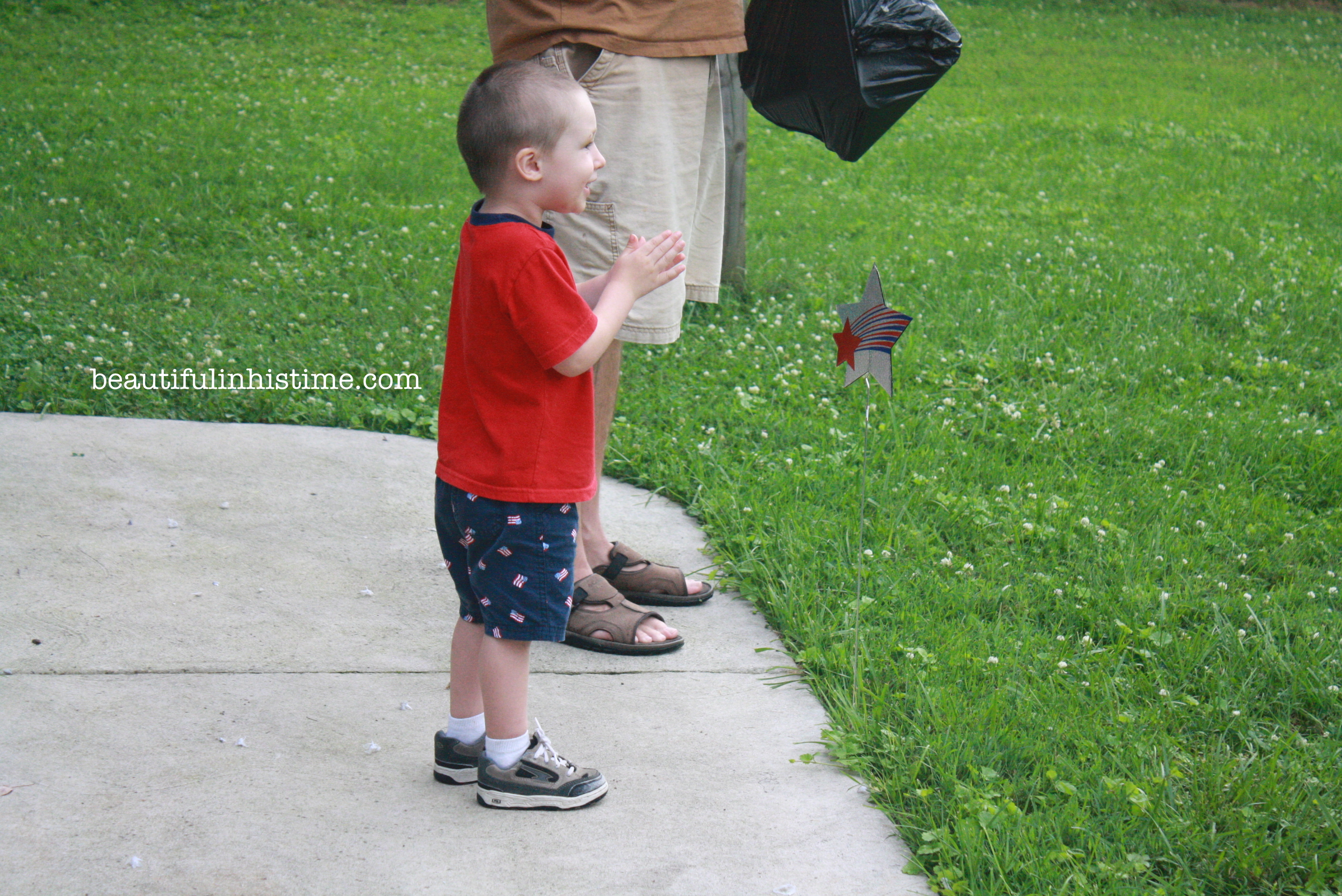 He was entranced!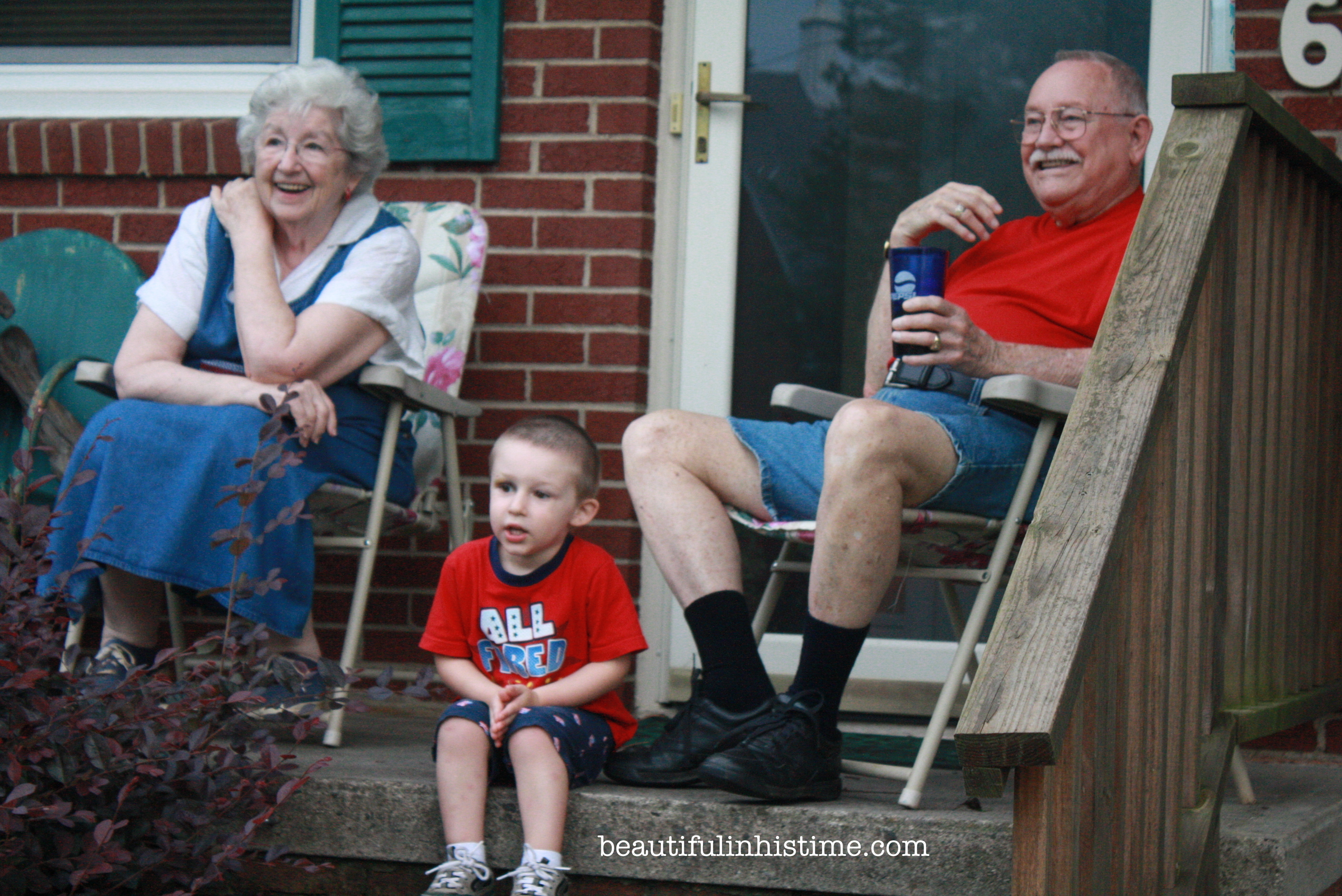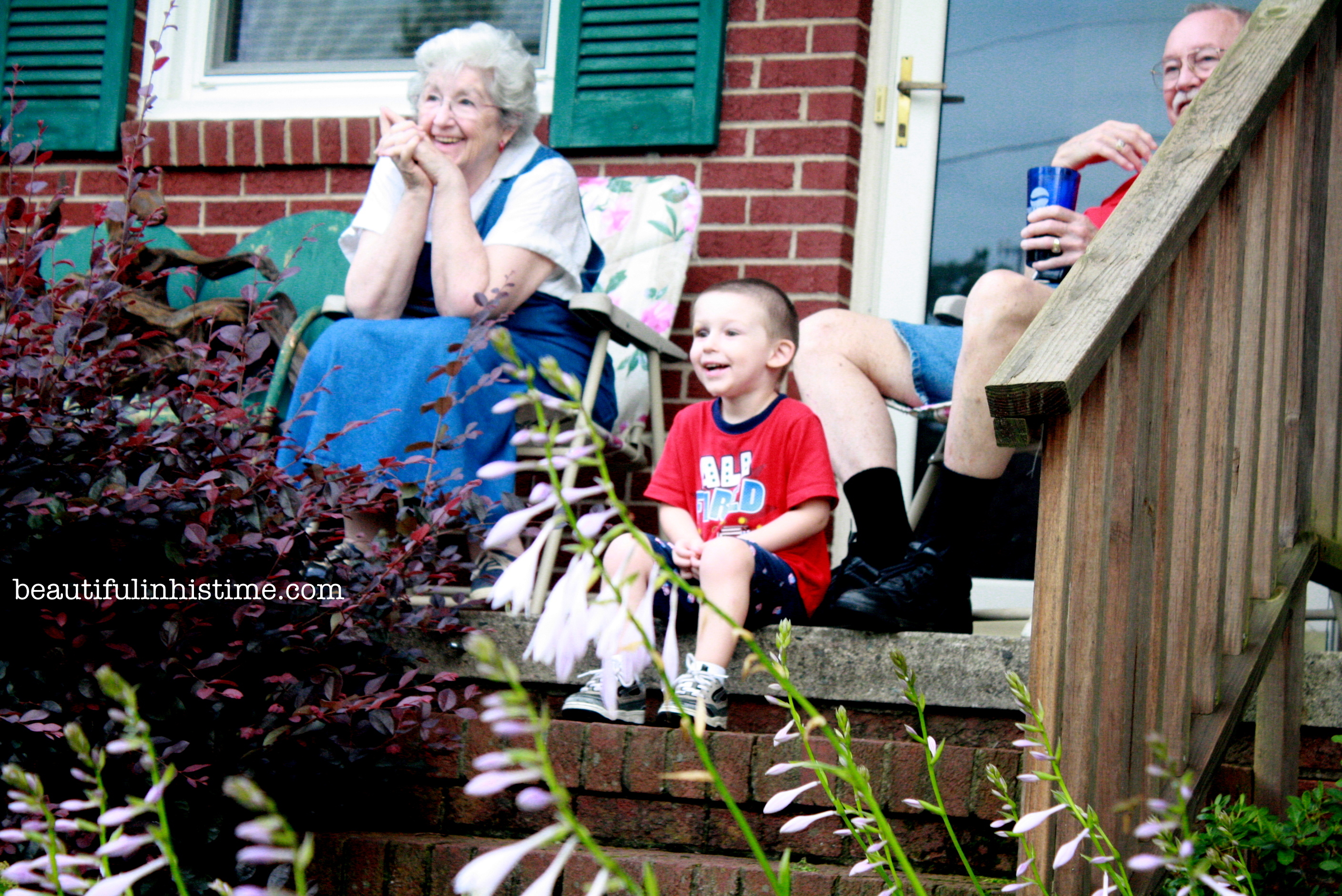 Then we set off a smoking one.
…and Ezra got to run through the smoke: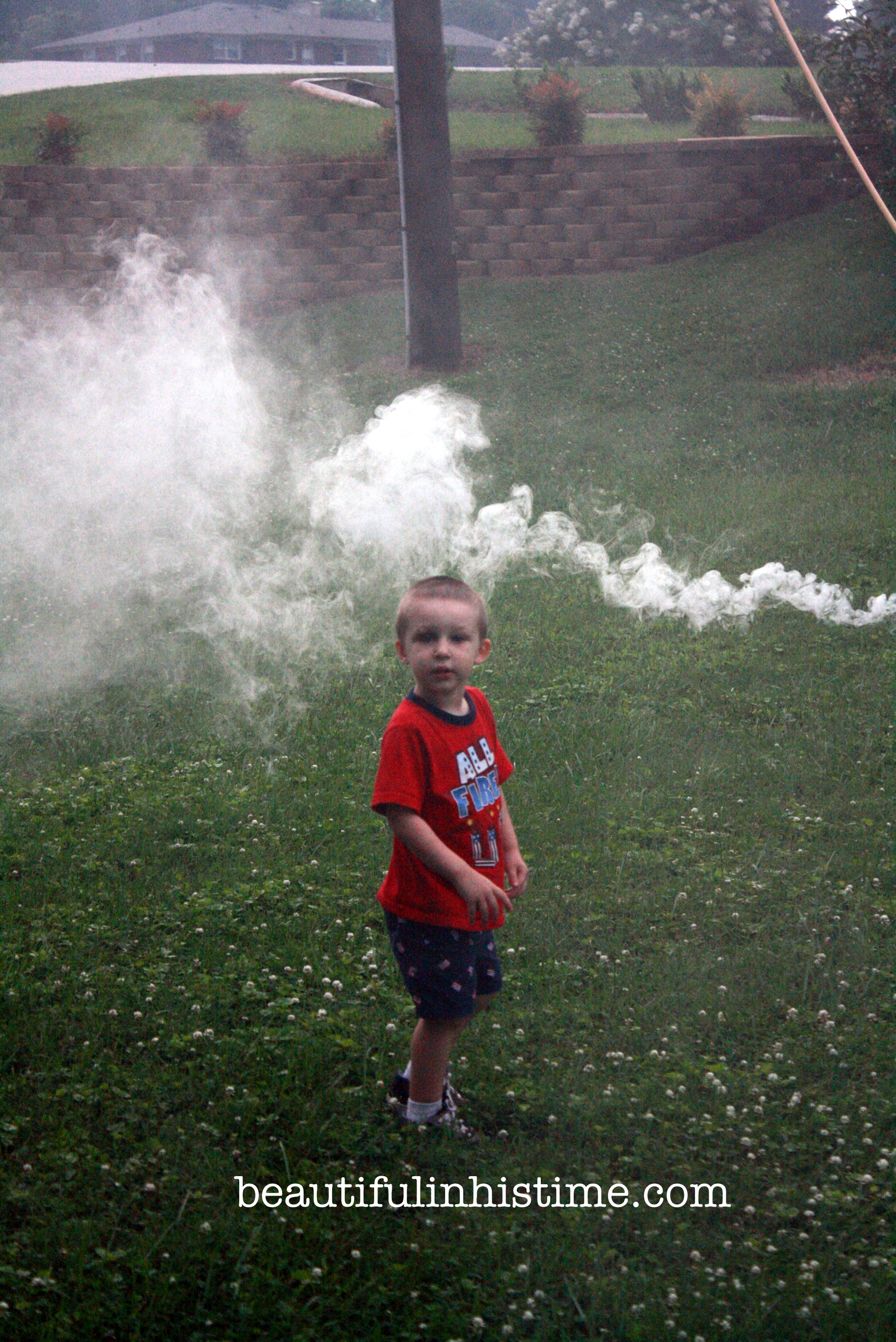 Fireworks remnants: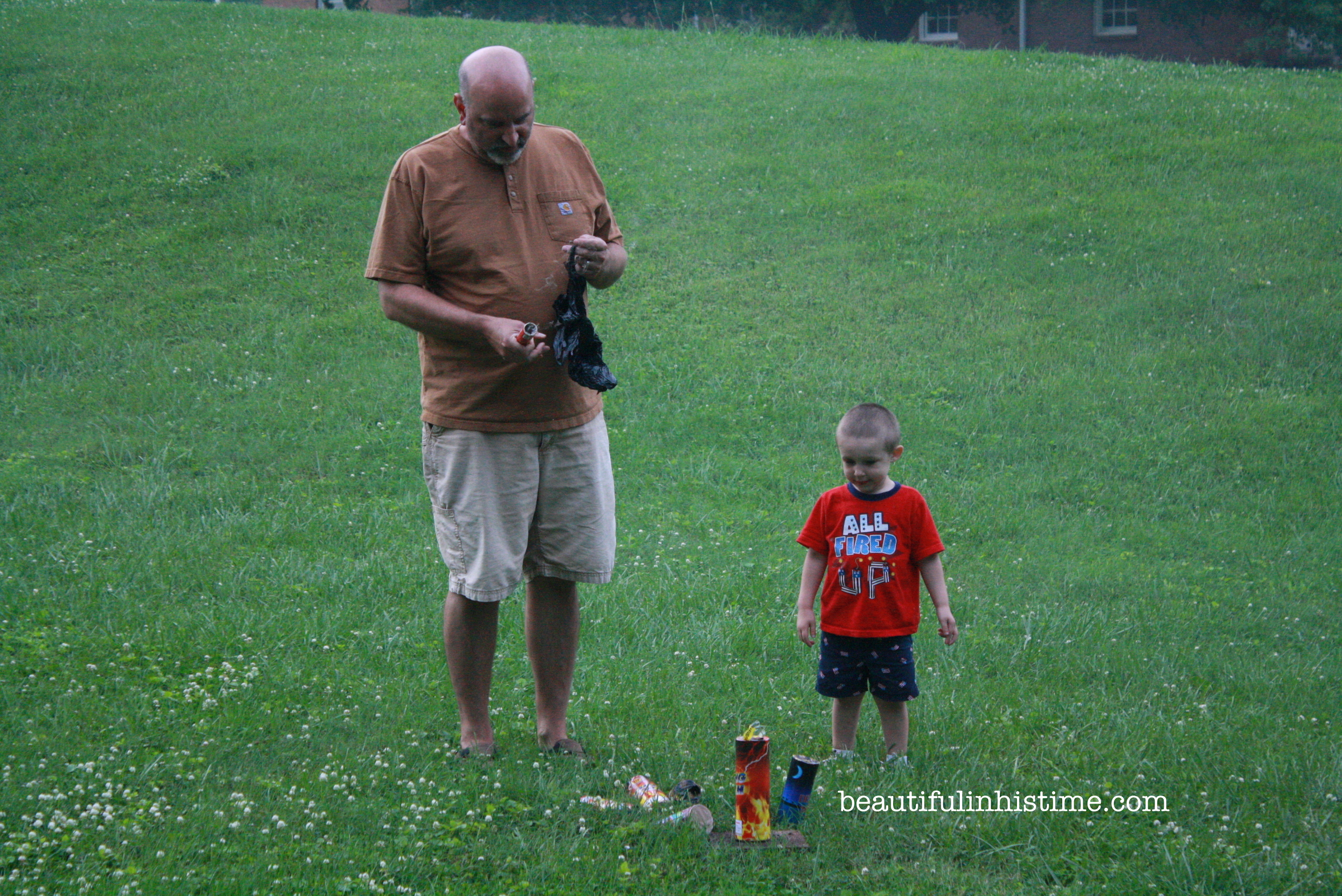 The whole party was a blast, hugely successful! We had a great celebration and still got to get Ezra in bed in time for all of us to get up at 6am the next day! Special thanks to my in-laws for planning and hosting!
How did your family celebrate the 4th of July? Did you keep the kids up for fireworks? Did you make a birthday cake for America? I'd love to hear! Also check out this post for more ideas and items to use at your party: Get ready for Kids Patriotic party