Beautiful in His Time is a participant in multiple affiliate marketing programs. The author of this blog may receive commission for purchases or clicks made through links on this website.
---
Yesterday for the 4th of July, my mother-in-law and I took Ezra to another parade! By now he totally understands the meaning of the words and was sooooo excited to go from the time he woke up first thing in the morning!
"It's a parade for America's Happy Birthday!!!!"
As we were walking to the parade, he ran down the sidewalk. "Dere's da parade! I'm coming, Parade! I'm coming!!!"
The parade started about 20 minutes late and we had a 2 minute rain-shower while we were waiting, but after that, it was cool and clear.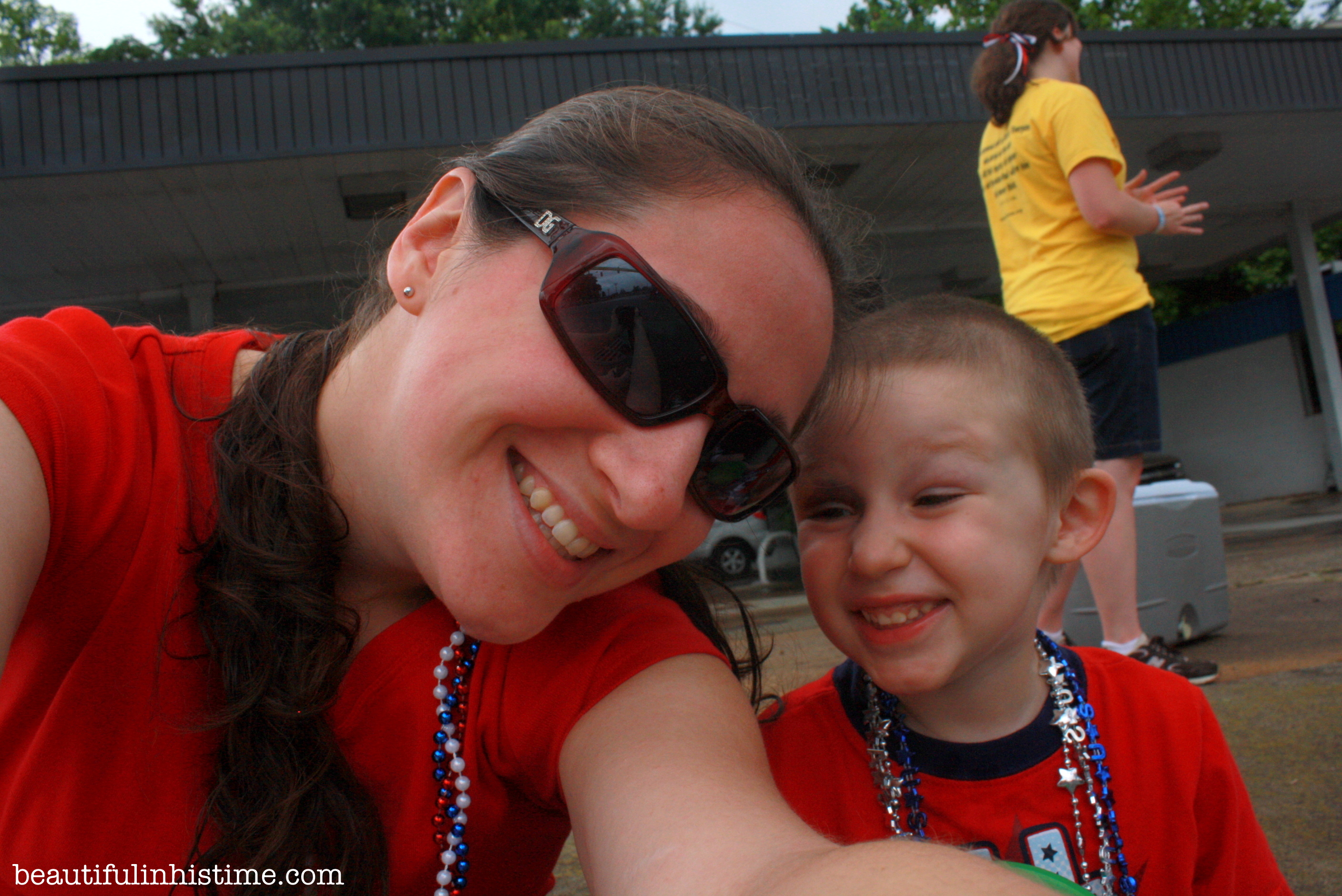 Yes, he has a black eye. No, I didn't beat him. Story on that to come in a post next week!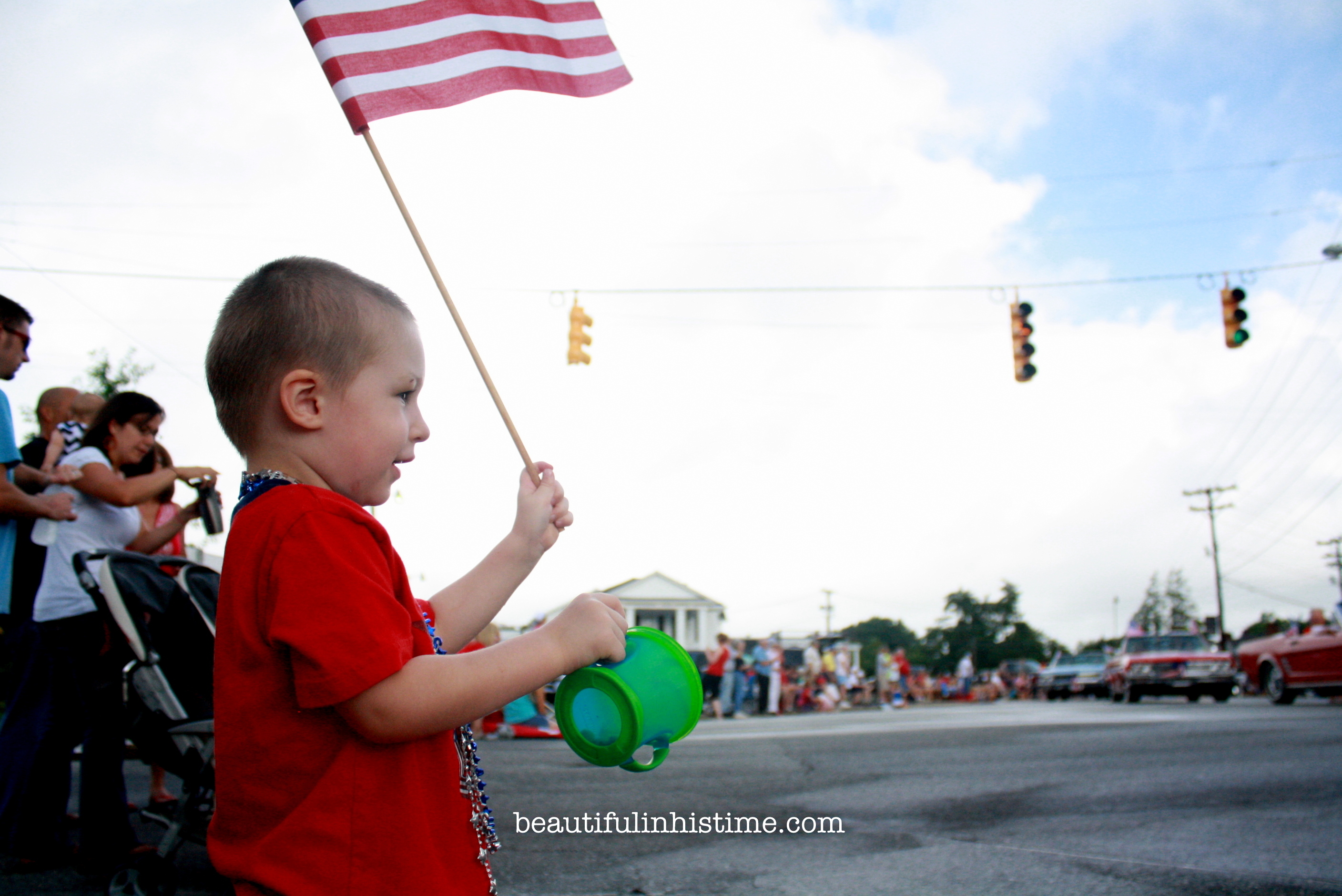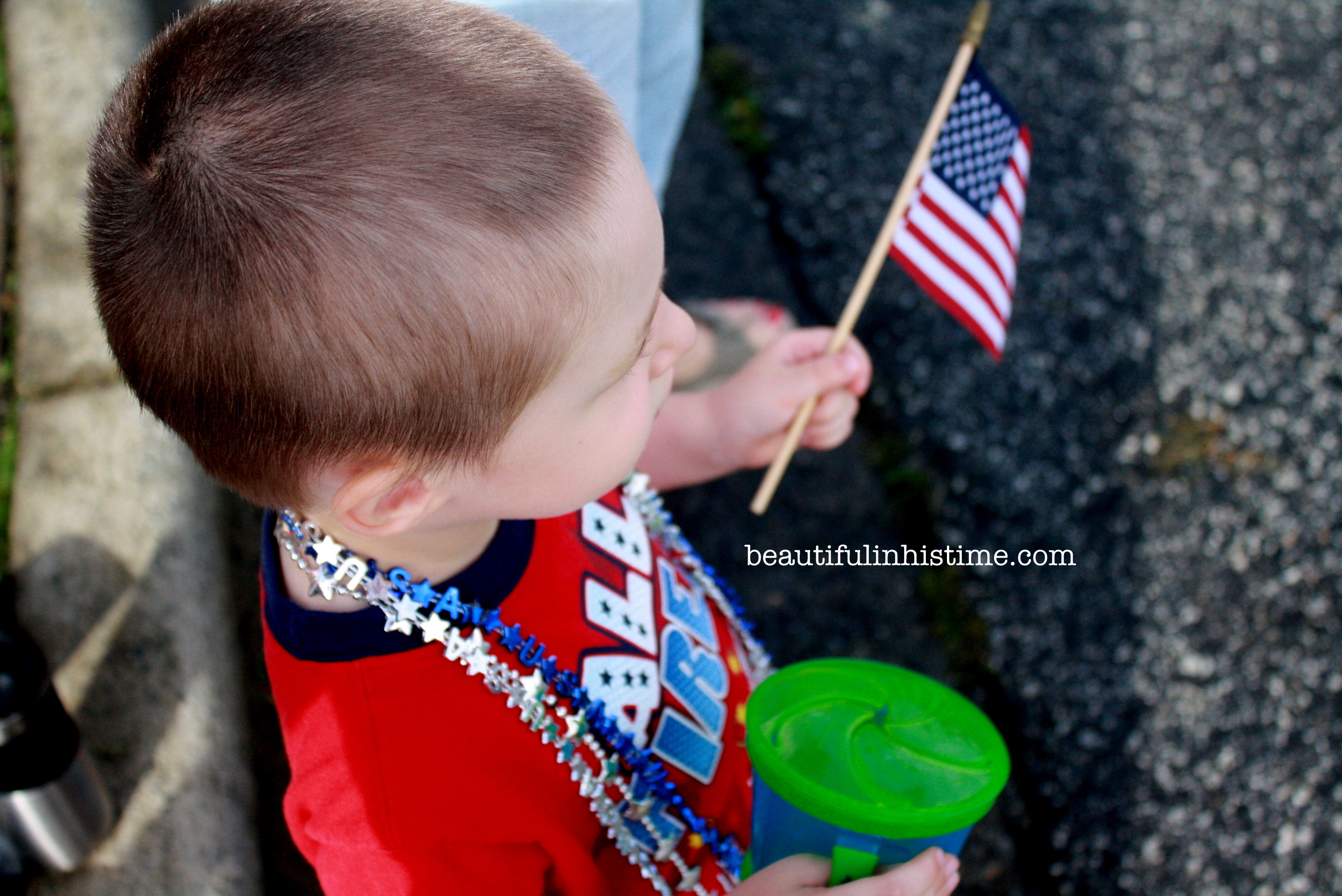 I didn't take many pictures of the actual parade, but it was a nice long one. There were a lot of cars, fire trucks, police cars, trucks (pickups and even a few semis!), tractors, boy scout troops, and church groups. No marching bands though.
The best part, in all honesty, was all the candy! Best candy parade…EVER!
It took Ezra a little while to catch on to what was happening, but once he did….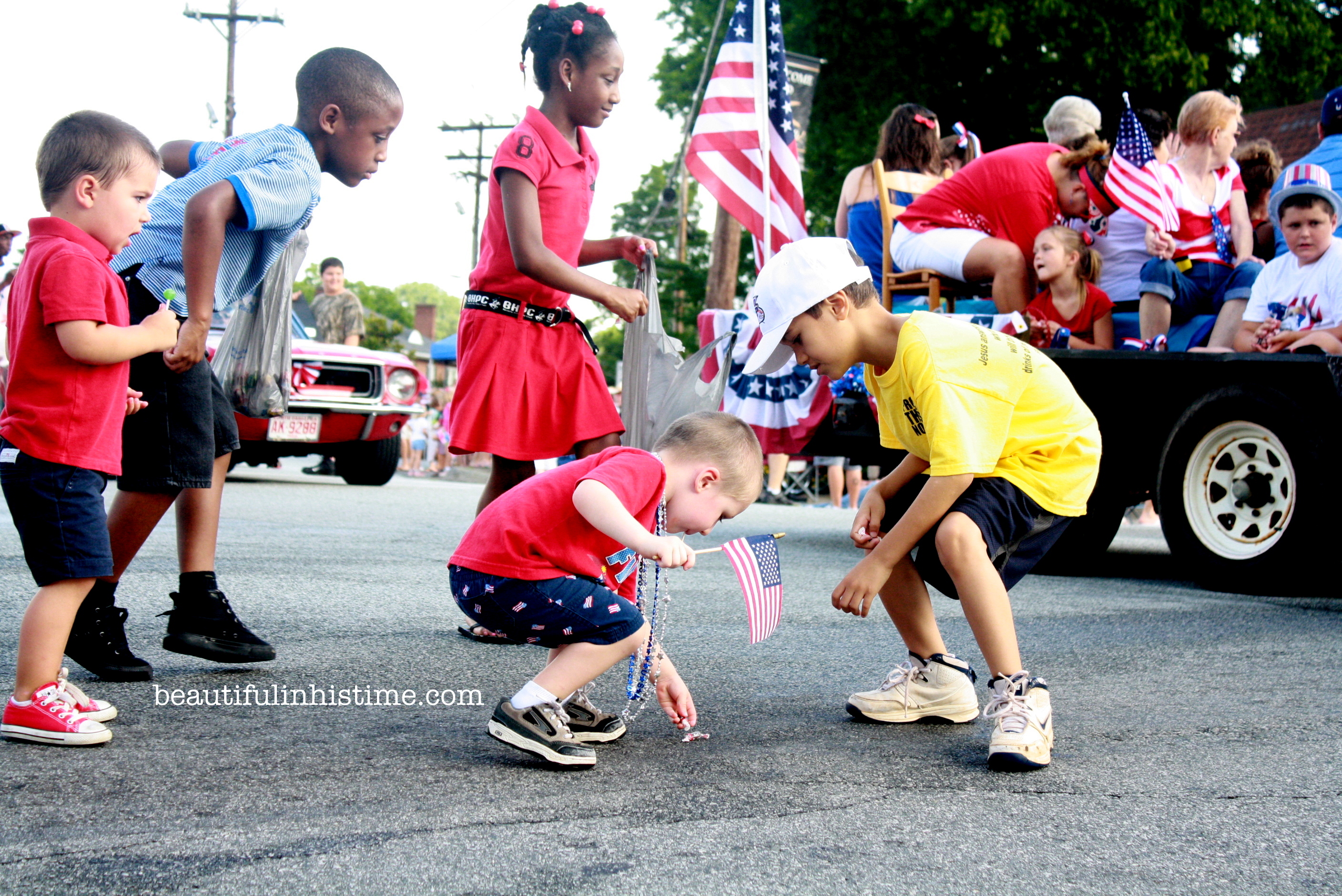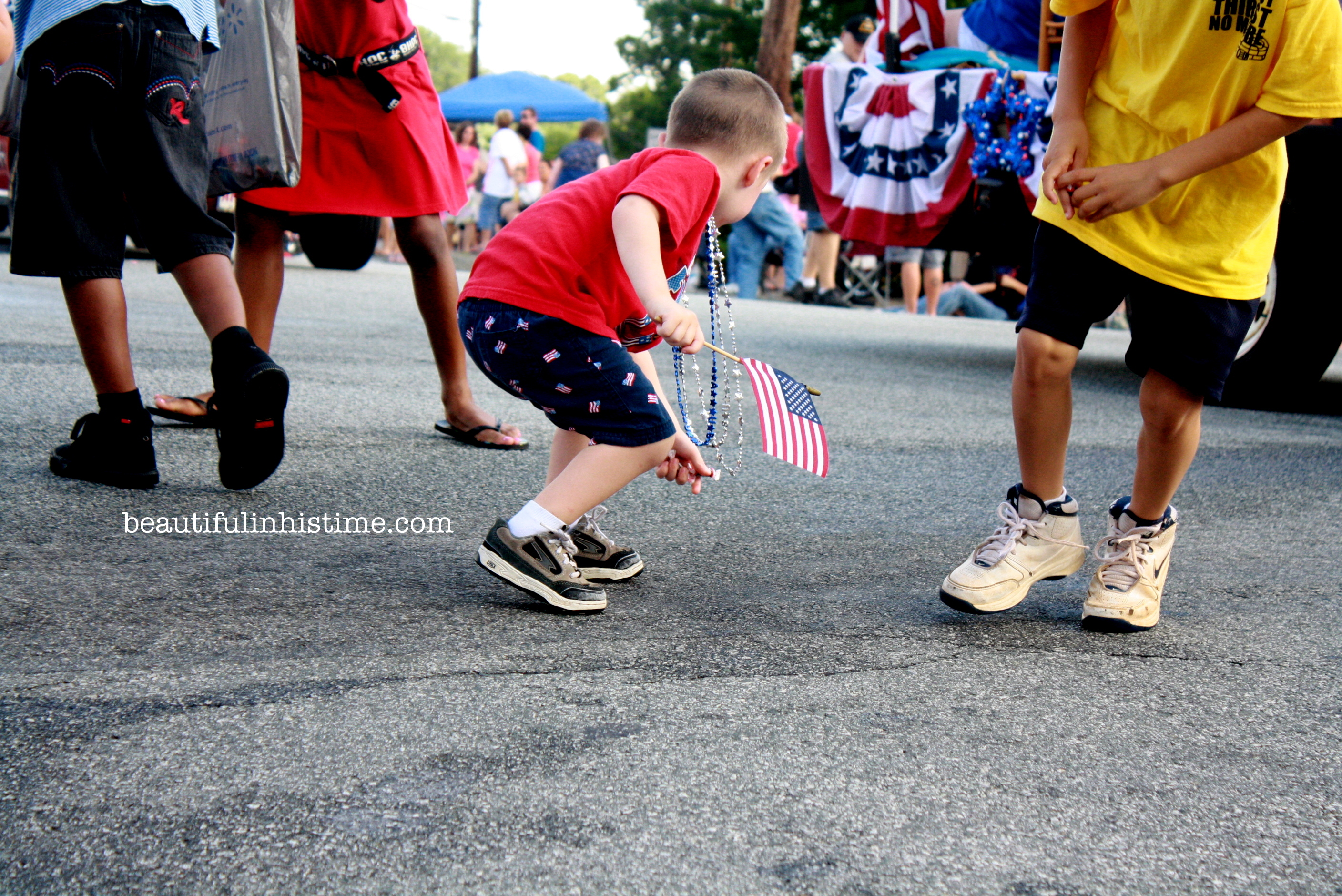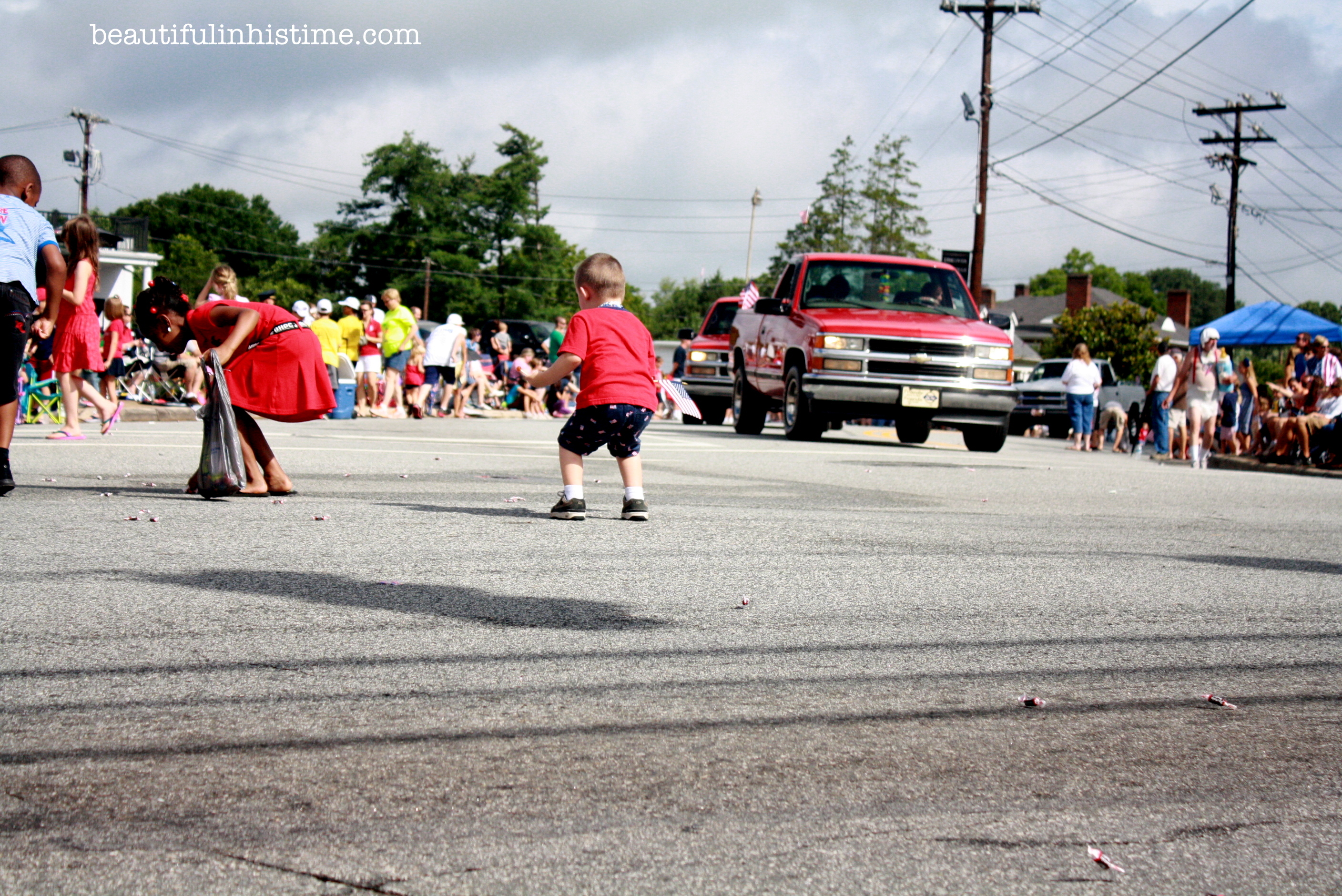 And like a little angel, he brought me all the tootsie rolls. Which I ate.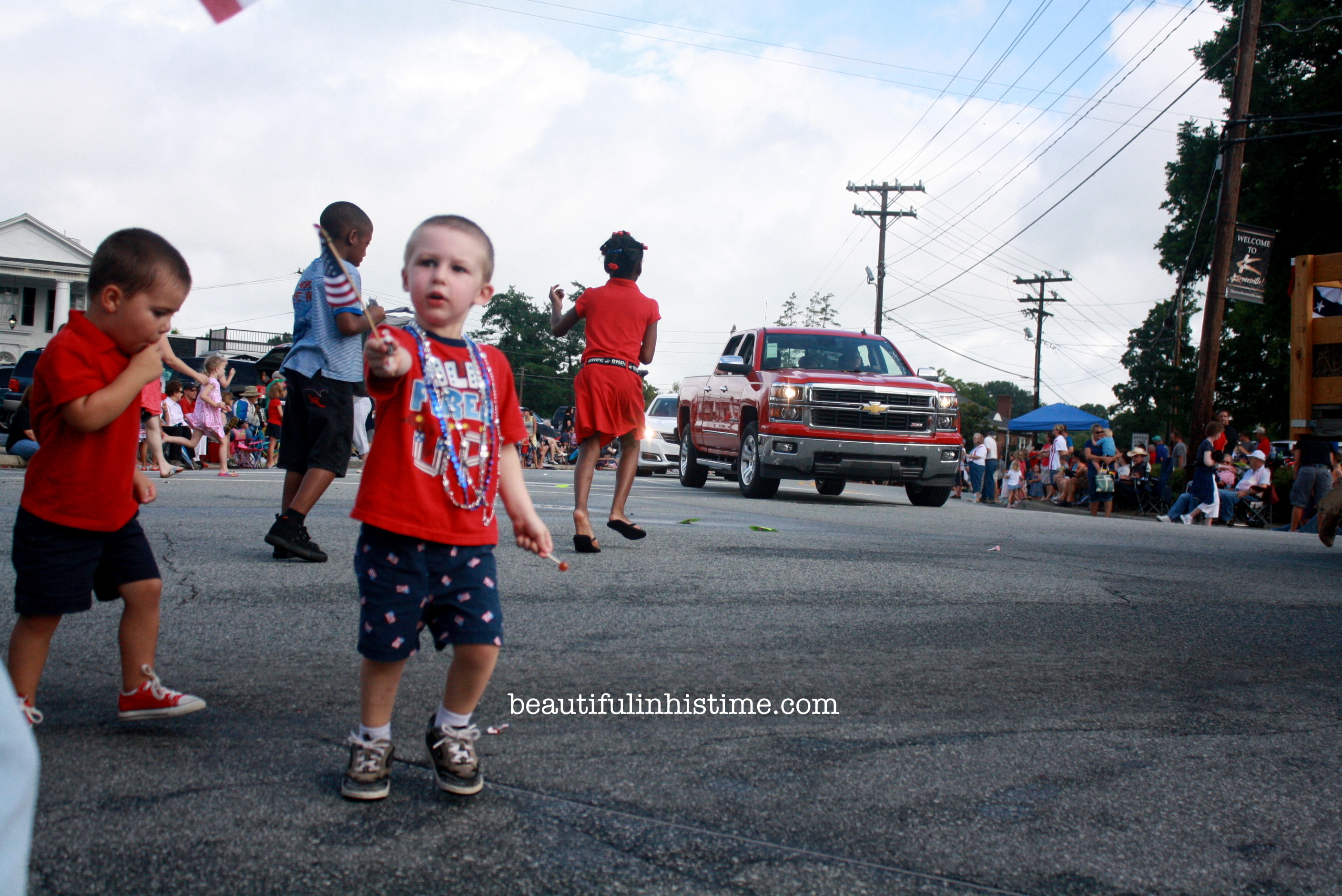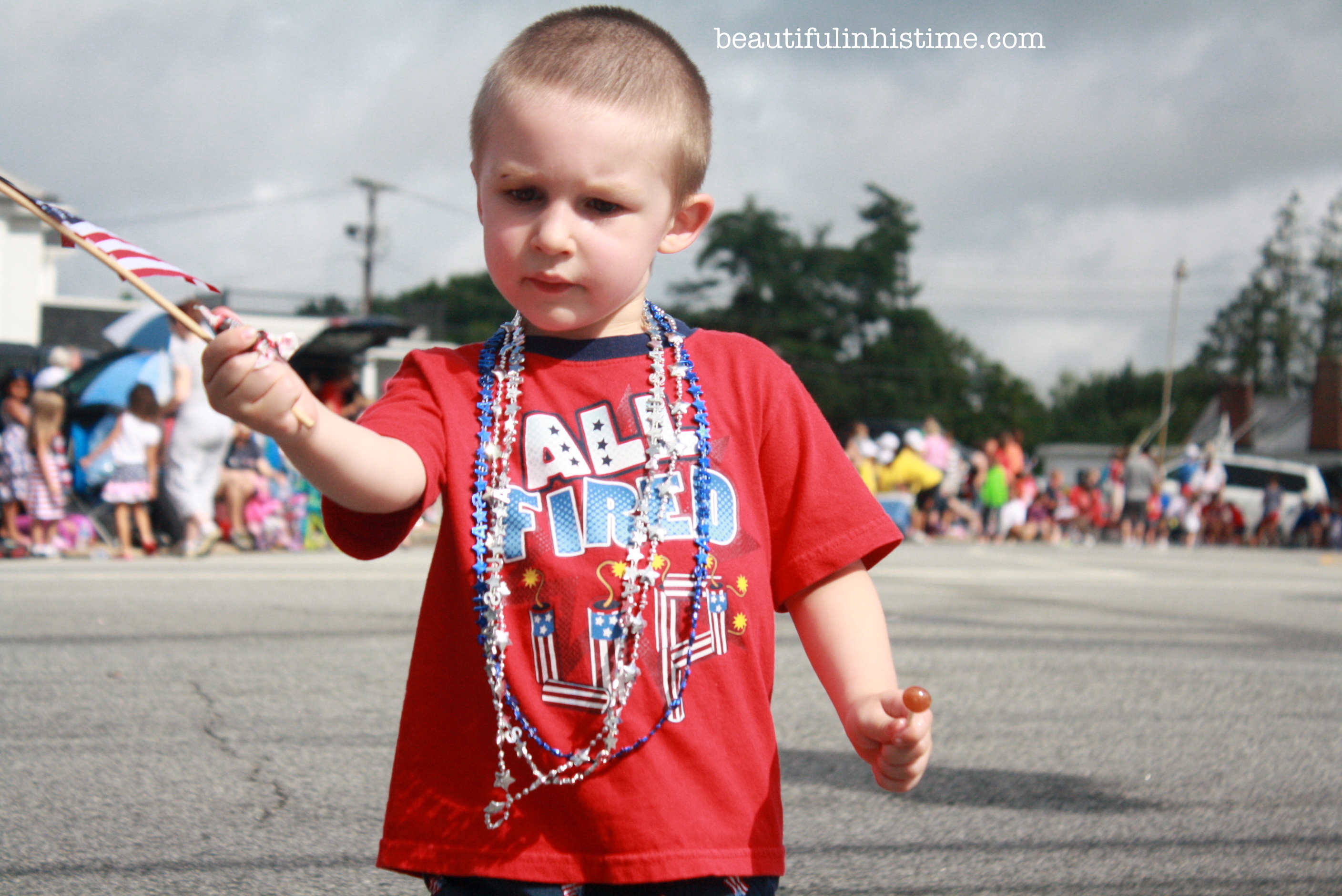 It was so cute to watch him run and pick up the candy all while not dropping his sucker or his "America."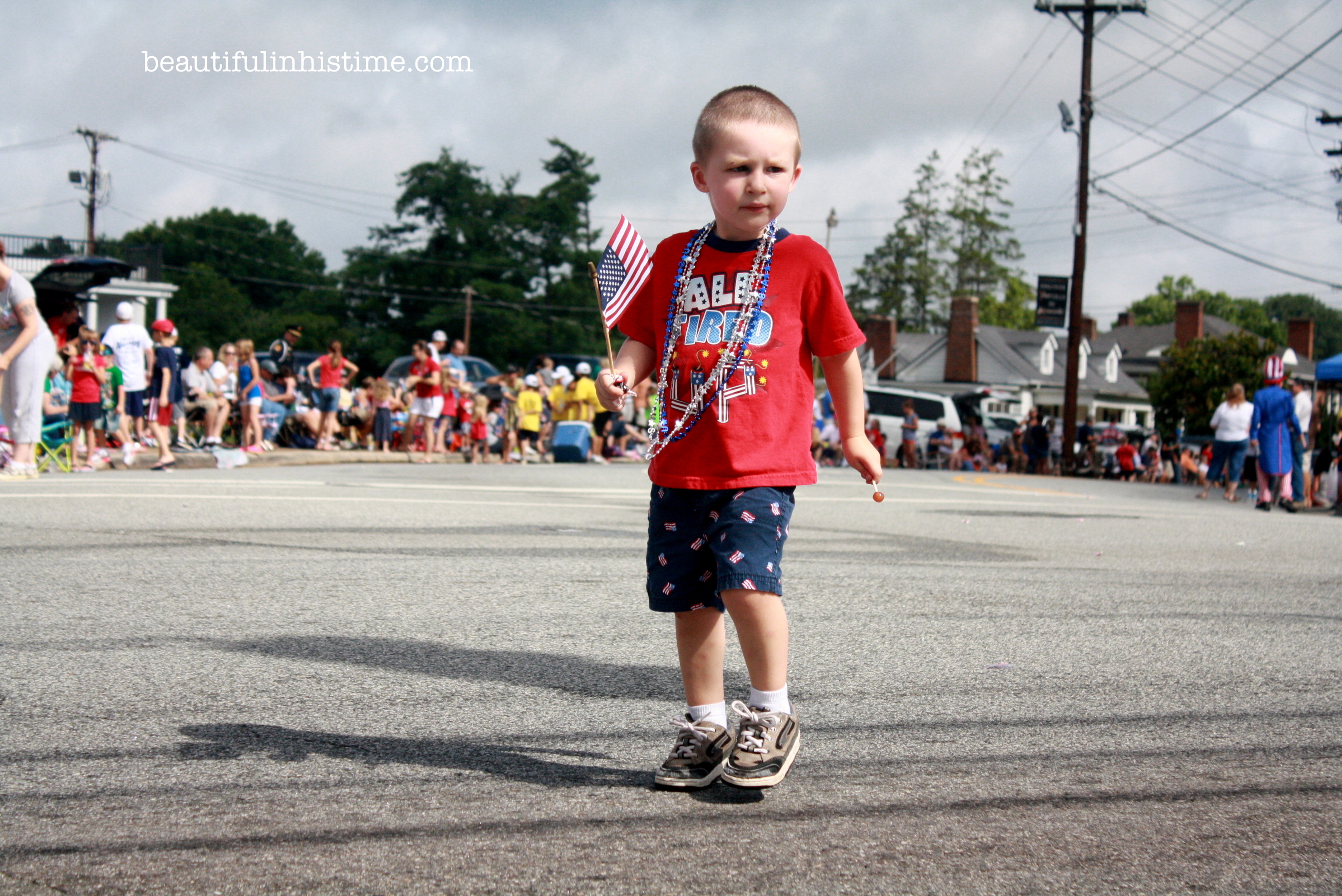 He started getting tired towards the end, but all in all, the parade was a HUGE success!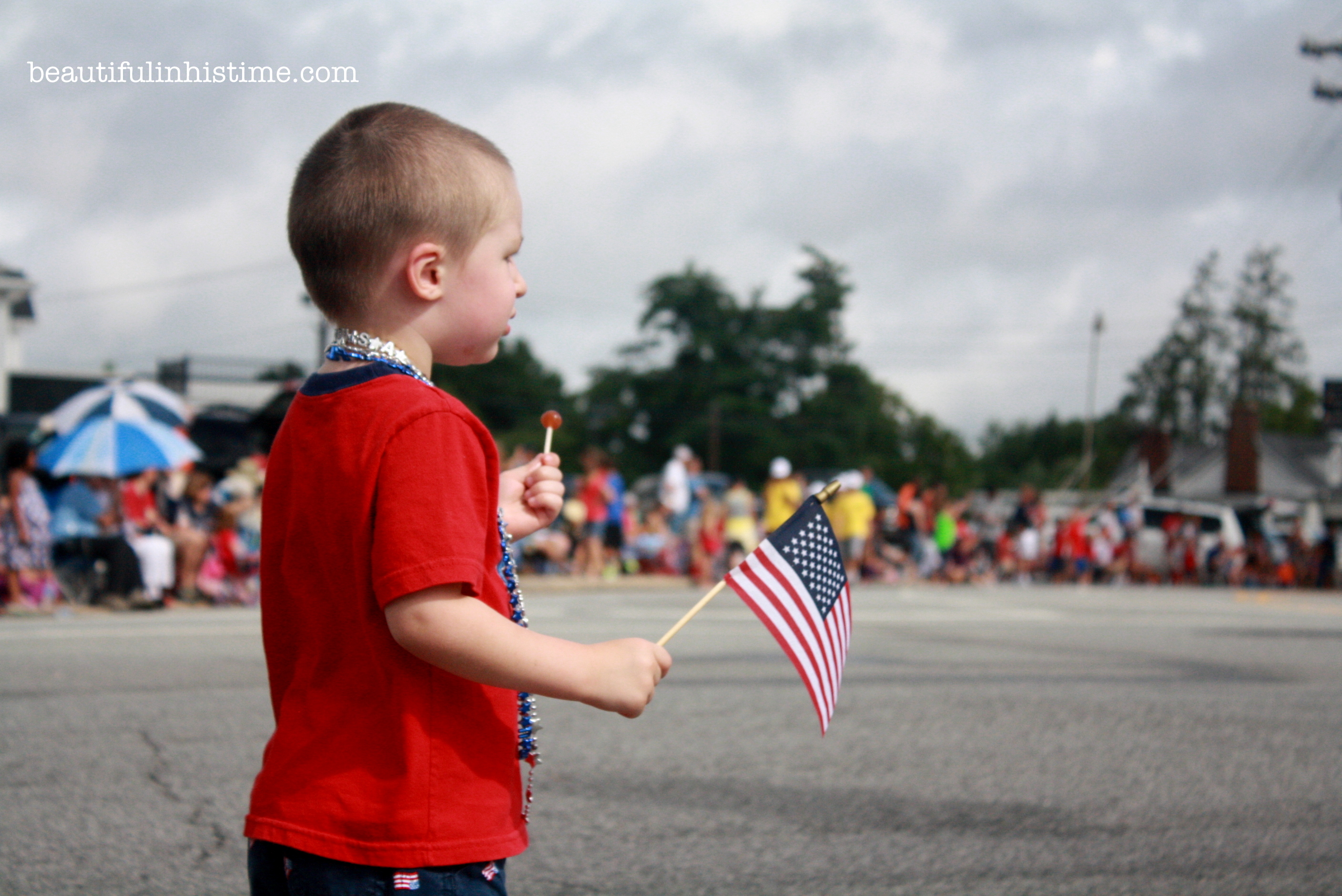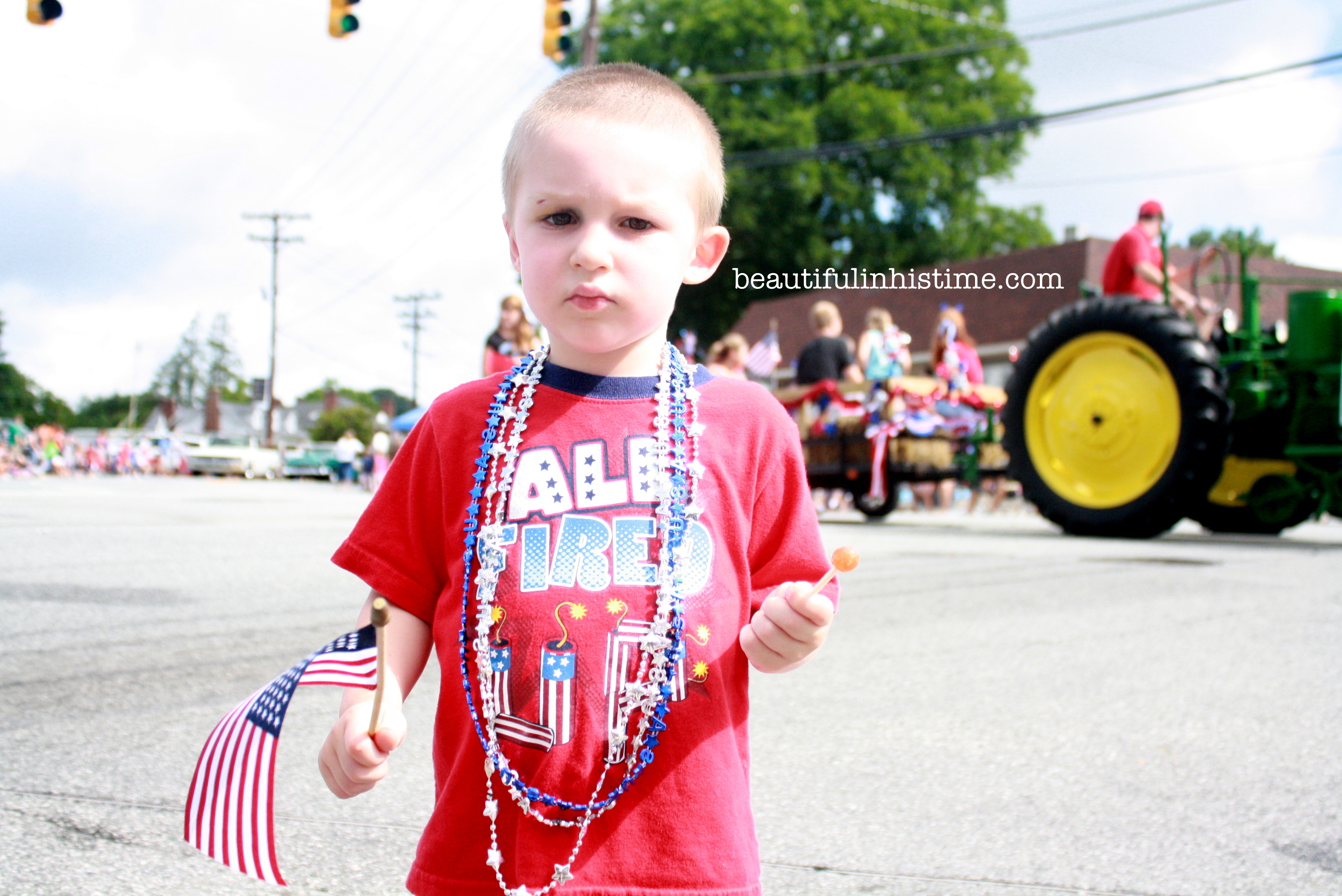 Did you take your family to a 4th of July parade? I'd love to hear about it!!!