Beautiful in His Time is a participant in multiple affiliate marketing programs. The author of this blog may receive commission for purchases or clicks made through links on this website.
---
I memorized the words when I was in middle school.
"For thou hast possessed my reins: thou hast covered me in my mother's womb. I will praise thee; for I am fearfully and wonderfully made: marvellous are thy works; and that my soul knoweth right well." (Psalm 139:13-14)
The verses always made me feel so special. So unique. So beautiful.
Here I am now, nearly fifteen years later, and I find myself doubting the words.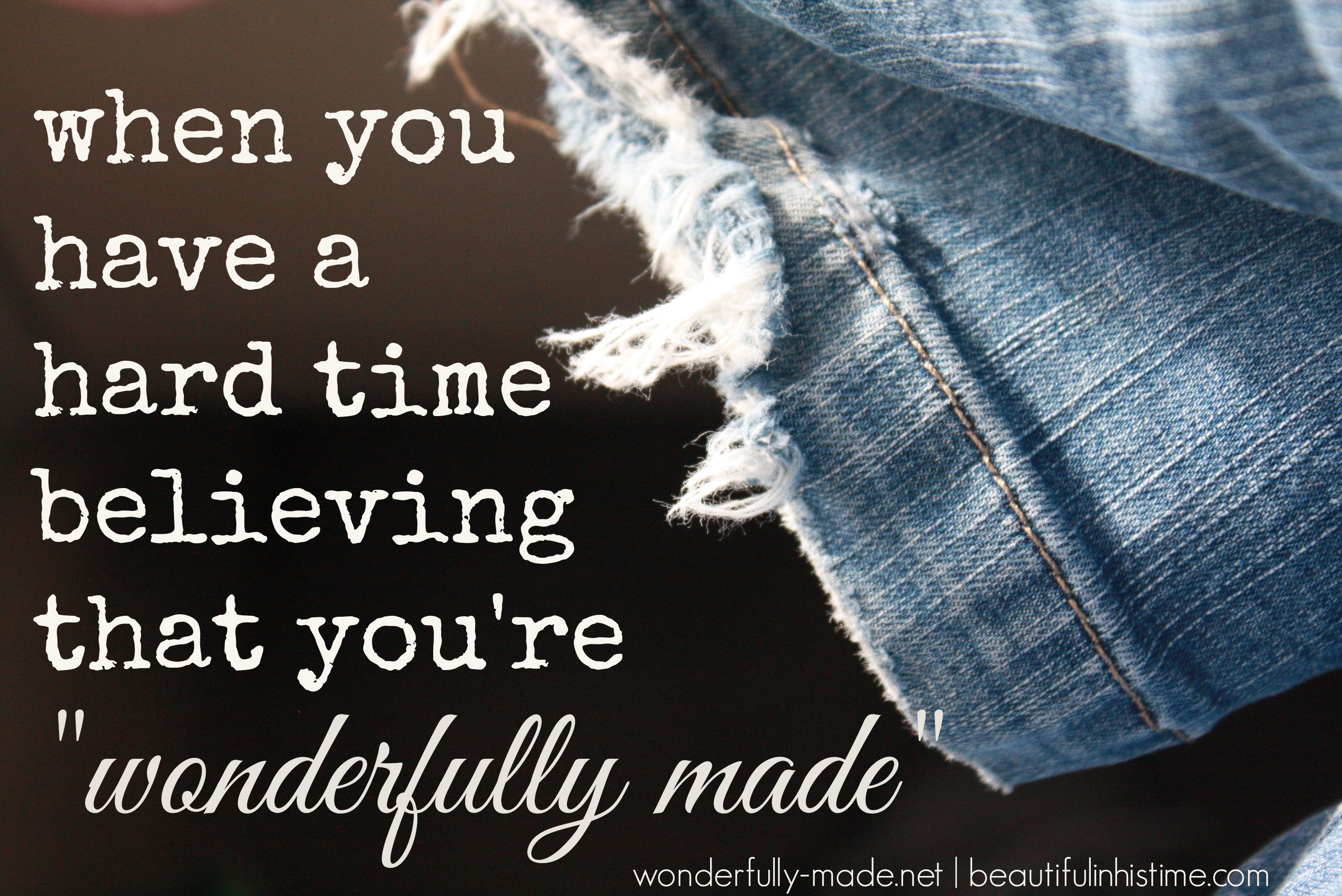 Head on over to Wonderfully Made today read this post where I grapple with acceptance of myself and our family dynamic in this post, When you have a hard time believing that you're wonderfully made.