when you're "tired of being a good mother" and "weary in well-doing"
Beautiful in His Time is a participant in multiple affiliate marketing programs. The author of this blog may receive commission for purchases or clicks made through links on this website.
---
Dear one who is "tired of being a good mother":
As I finally sit down to write this letter to you, I am frustrated. Really frustrated. While, yes, I did get to sleep in this morning, the rest of the day I have felt tension rising within me. These little battles between me and this tiny soul entrusted to my care wear me down day-in and day-out.
Playdate plan A didn't go well. Two little boys did more fighting and crying than playing. So we loaded them into the car and drove the few miles to Chick Fil A to see if a different setting would help the situation. My child wouldn't sit down and eat. I threatened that we would leave, and he called my bluff. I followed through and we left mid-lunch without ever stepping foot in the play place.
We came home and attempted to finish lunch (we failed), spent too long on a fine-motor skills activity that had me losing patience more than I would like to admit. And finally, he's down for a nap.
I've seen this search term or variations come up from time to time, more frequently of late. I think this illness and weather probably has a lot to do with it.
im tired of being a good mother

Today, you are that mom…a mom who has "grown weary in well-doing." And I am that mom too.
I sense the desperation, the desperation that comes out in finger tips brave enough to type the words that you would probably never utter to another human being:
tired of motherhood
i'm tired of being a parent
too tired to be a mom
im tired of being a mom
i'm tired of my baby
Last week, three or four days in a row, my son woke up an hour earlier than normal. And in those moments when I was jarred awake and knew I had to face a day which I felt I wasn't ready or capable of facing, my thoughts mirrored yours.
God, not now. Not today. Why God? I can't do this today. I just can't. 
But I swung my legs over the bed and brewed the coffee and changed the pull-ups and and poured the Kix and read the books and cuddled and did all of the things that good moms do: somehow making it through another bone-tired, weary day of mothering with the supernatural strength that comes only from the God who made moms to endure even when they feel that they can't possibly face another day of…this.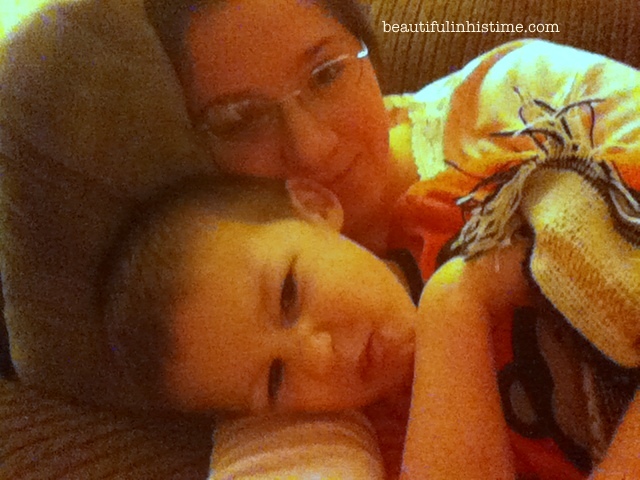 And I bet that you did too. 
I wish I could stop writing posts like this. Because I feel like I just keep saying the same things. But you keep typing your brave, desperate calls for help into a Google search bar; and you keep coming here, to me. So I can't stay silent.
Dear weary one who is too tired to keep doing this mothering thing:
You are a good mom. Because if you weren't, you wouldn't be asking for help. 
Because if you didn't truly care about your children, you wouldn't even bother with it all.
Your children are a treasure, even when they exhaust you. And you, tired one, are the best mother they could ever ask for – yes, even on the bad days. Even on the desperate days.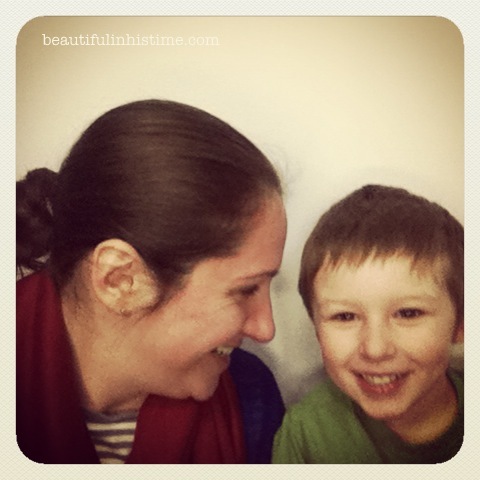 I know that you're tired.
Tired of giving that baby that so-called "liquid gold" that comes from your body that you just wish could be yours for an hour, a day.
Tired of choosing to read books instead of turning on Nick Jr or Netflix.
Tired of taking that child to therapy for the fourth time this week.
Tired of disciplining for the same infractions over and over and over and over.
Tired of saying no and don't touch and hands are not for hitting and sit down and eat and we don't talk to Mommy that way.
Tired of rocking him to sleep because it's the only thing that works.
Tired of cooking healthy meals.
Tired of washing laundry and diapers.
Tired of making all of the million little "good choices" that you feel you should make to make you a "good mom."
And you want to give up. You want to jump in the car and drive to the nearest hotel, alone, and come back when you feel like a shred of sanity has returned. You want to hand them over to someone else and say, "Here, take them, I can't do this anymore!"
But such luxuries don't come. So you push through. You hang onto the moments that remind you why it's all worth it: the hugs, the snuggles, the sticky hands cupping your face, the I love you Mommys, and the hundred times a week that somehow that child still manages to make you laugh.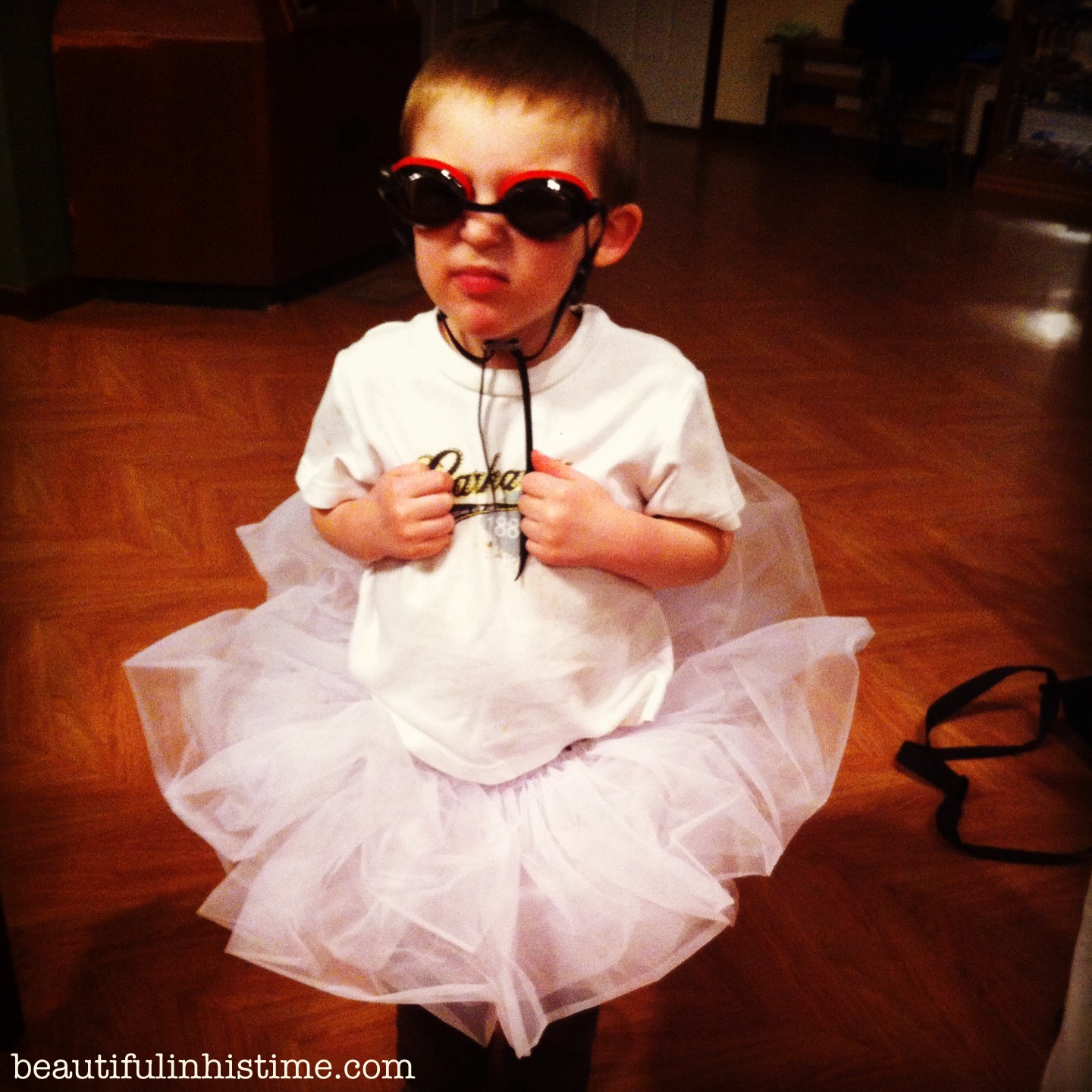 Because you know that that's what hope looks like.
Dear tired mother:
Be not weary in well doing. This matters. You matter. These weary days full of the million things a day you do to be a "good mother" – they matter. The choice to be a good mother, to care, to push through, to do this job that is harder than any other – it matters.
"And let us not be weary in well doing: for in due season we shall reap, if we faint not." Galatians 6:9
Dear Heavenly Father, the One who made this mother and her beautiful children:
I pray for this tired mom whose desperate search has led her here. I pray that she would tangibly feel Your presence right now, if only through my words. Give her hope today. Show her how much her life and "good mothering" matters. Renew love within her for the child or children she so desperately wants a break from. Grant her rest and peace, even if they only come through stolen moments behind a locked bathroom door. Multiply and use those moments to fill up her depleted tanks to go out and mother for one more tired moment, hour, or day. Let her know that she is not alone in her feelings, and that You understand them, but that You are waiting to meet her there in her desperation and give her the strength she needs to face her struggles. God, could You love on Her today? 
(And while You're at it, could You do all of that for me too? Because You sure know I need it too.)
Amen.