Beautiful in His Time is a participant in multiple affiliate marketing programs. The author of this blog may receive commission for purchases or clicks made through links on this website.
---
Is life ever not messy?
For the first time in days I actually find myself with a moment of quiet and access to my computer, but words are failing me to fully express the mess that has been my life, our lives, for the past few weeks. All I can say that it's been messy. There has been a lot of pain. There has been anxiety, fear, frustration, anger, bewilderment, hopelessness, and exhaustion.
I'm not gonna lie…my heart is heavy.
I could go into more detail. I could bare my heart to cyberspace with all the ins and outs and ups and downs–all the why's and what's and who's–all the "this job"s and "that job"s and "that interview"s and "that phonecall"s and "that email"s that have been the making of the last month of my life. But honestly, I am just too tired to do so.
Most of the times when I do these posts, I am looking to see beauty IN the mess–like cream rising to the top of milk, or sun peaking out behind the clouds.
Other times, I just have to completely set the mess aside…forget about it…and just pretend it doesn't exist while I look instead at the blessings I have.
Today is one of those times. And so, I'm not going to share the mess. I'm simply going to share the beauty:
There is beauty, like this boy, who remains pretty much oblivious to life's hardships:
There is beauty in having good hair days, even while transitioning off of shampoo: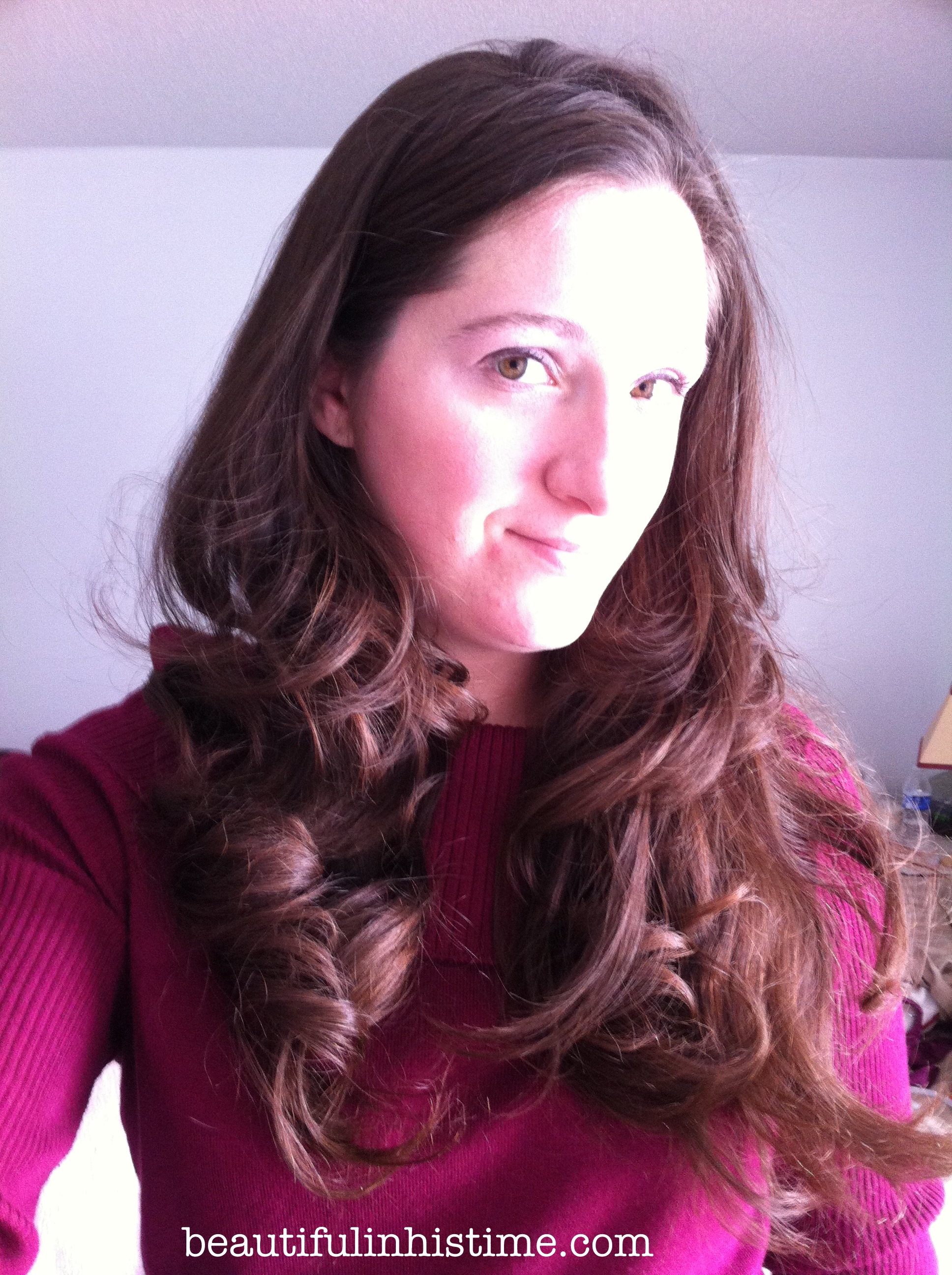 There is beauty in a little boy getting excited about sitting on the washer: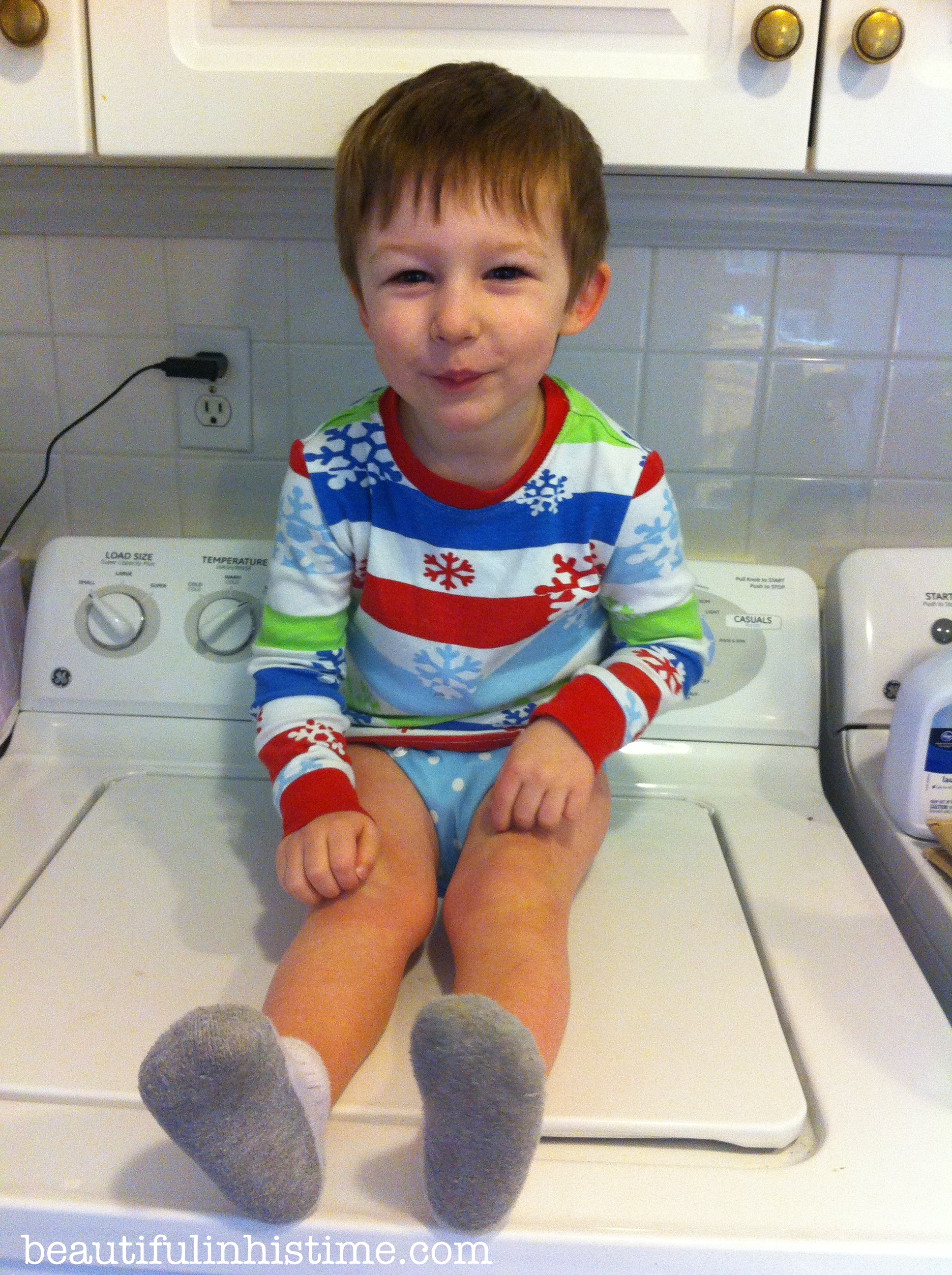 There is beauty in having a husband who is willing to go on playdates with you, your son, your friends, and their kids, and help out while he is there:
There is beauty in having friends who bring roses to all the mothers at said playdate…just because: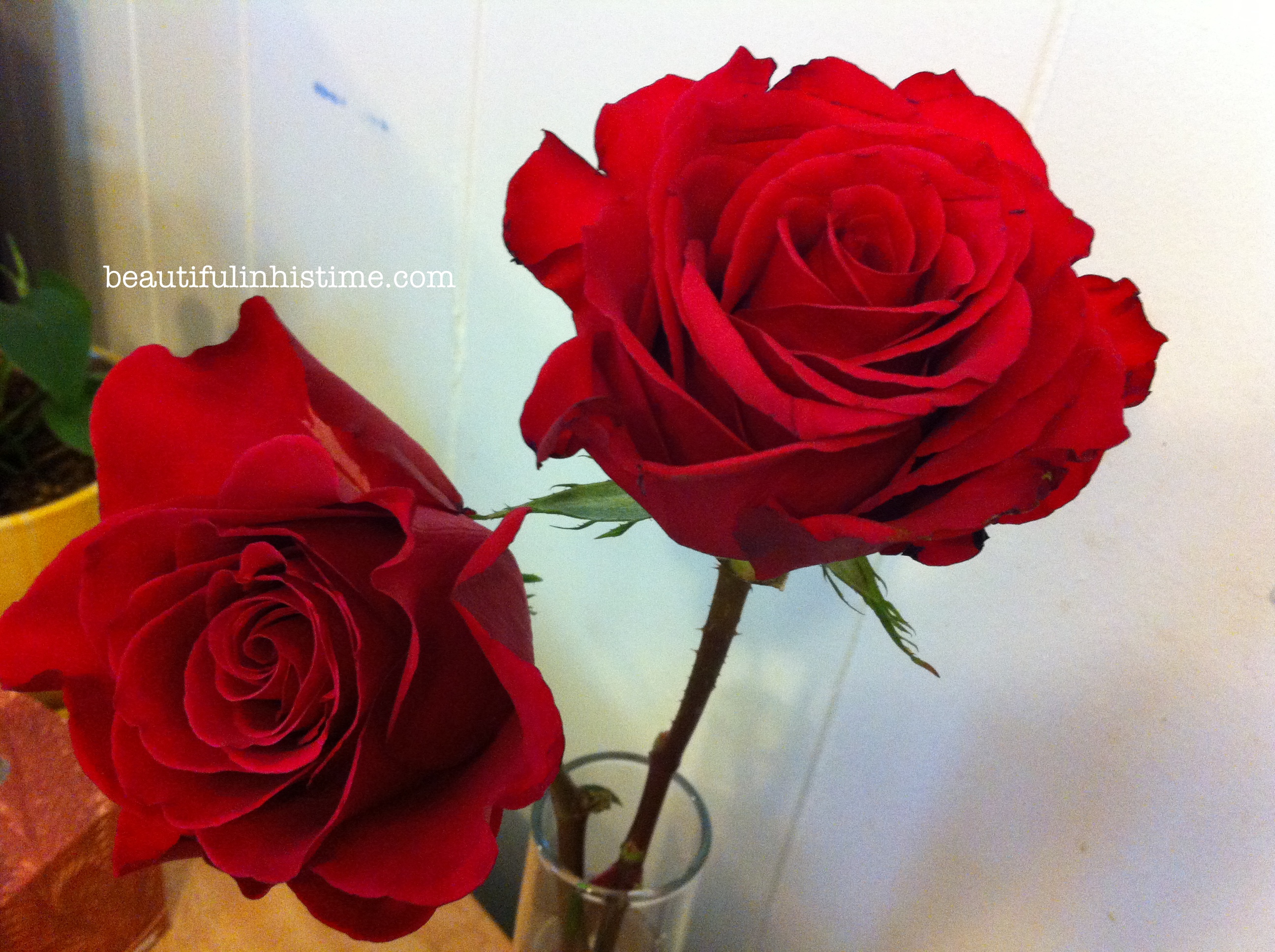 There is beauty in snow, even in March. But only because it lets you see sights like this: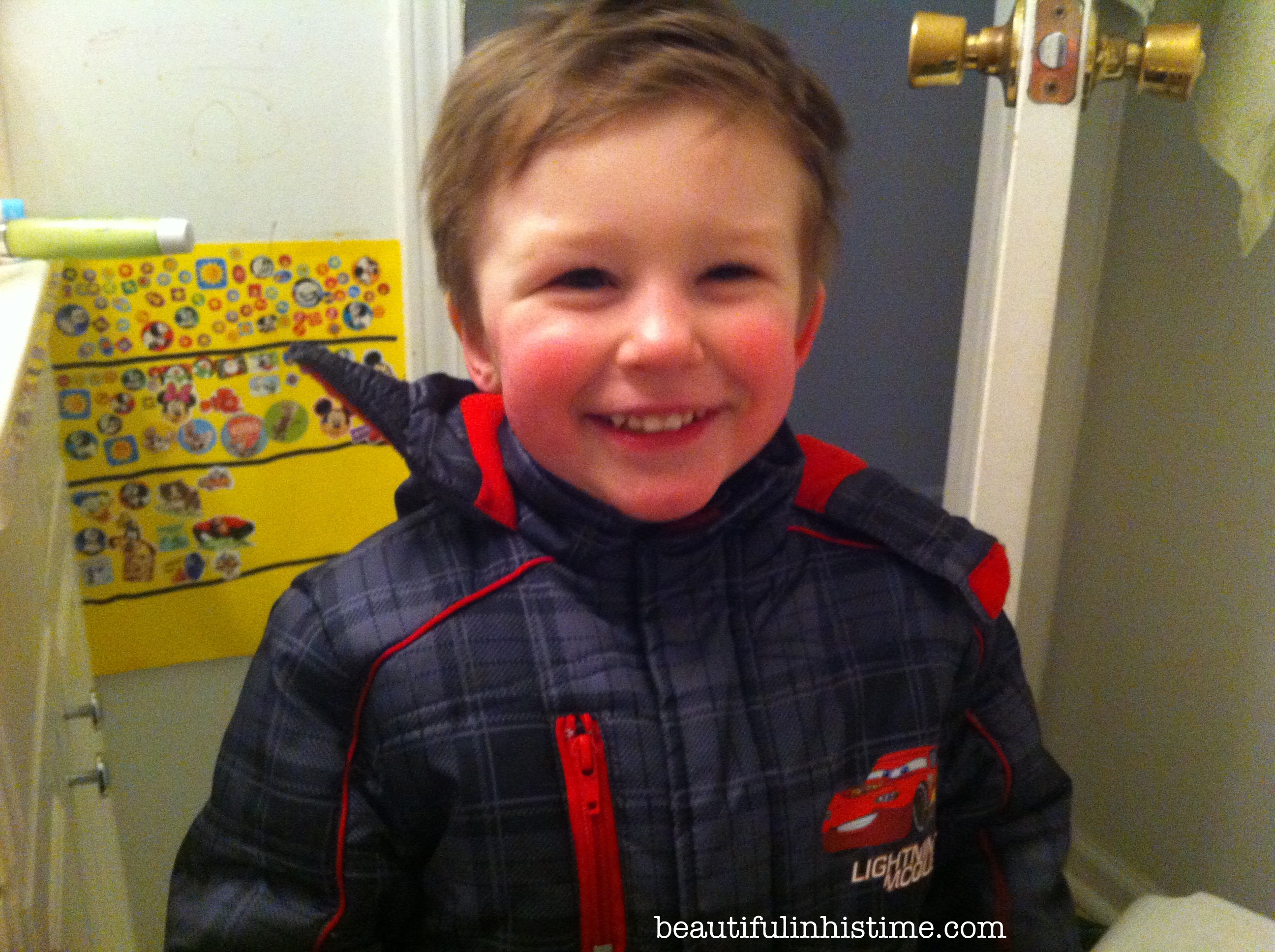 and this: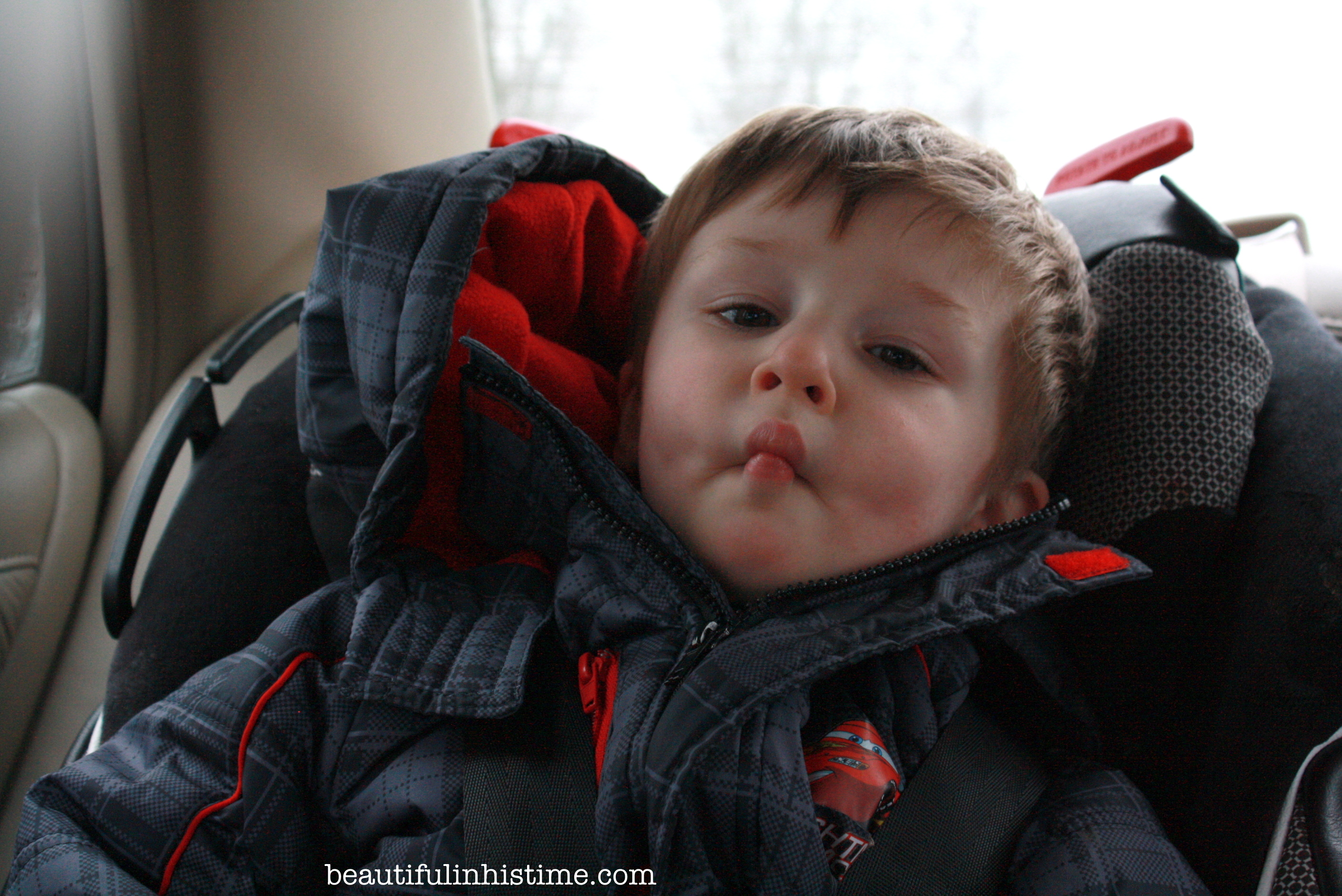 And this: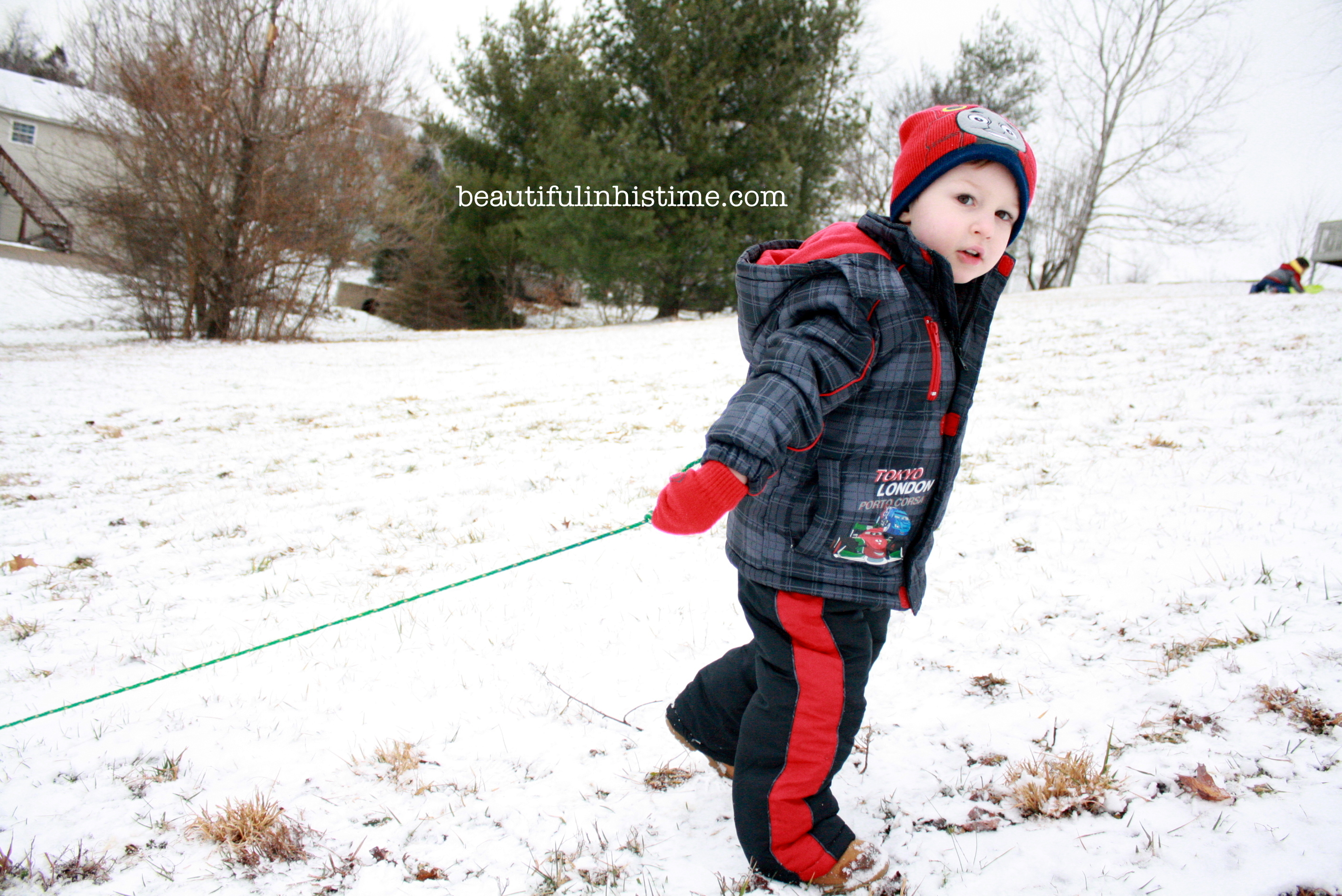 And this: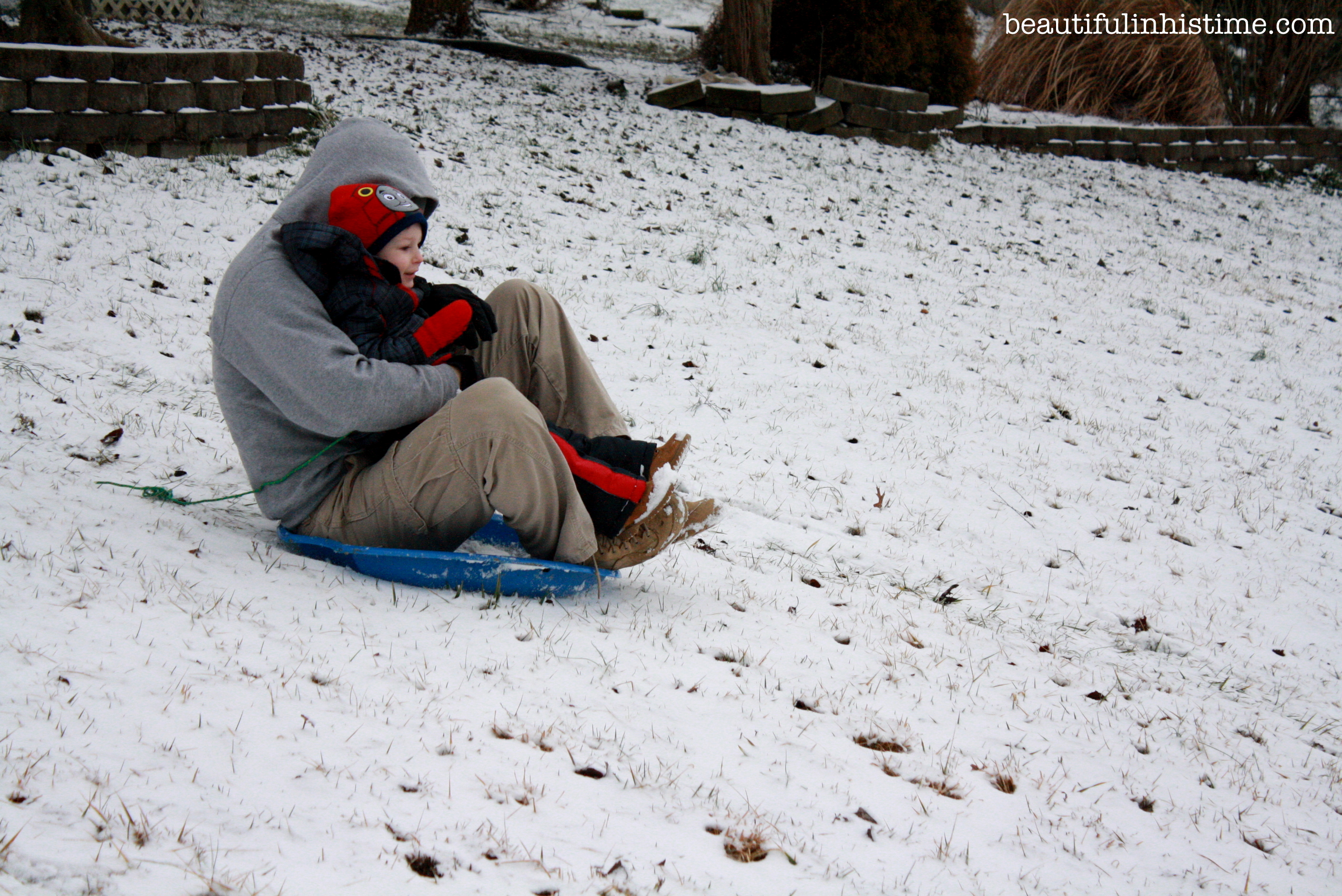 (There's also a lot of beauty in having good friends who have a mean sledding hill for a backyard and don't mind you calling in the morning to tell them that you'd like to come over to use it…)
There's beauty in having a great friend like Carly, who not only remains available by text and Facebook message to listen to your struggles about ETSing (and has been there, done that), but also sends you hand-me-down clothes for your son to get you through some of the days ahead: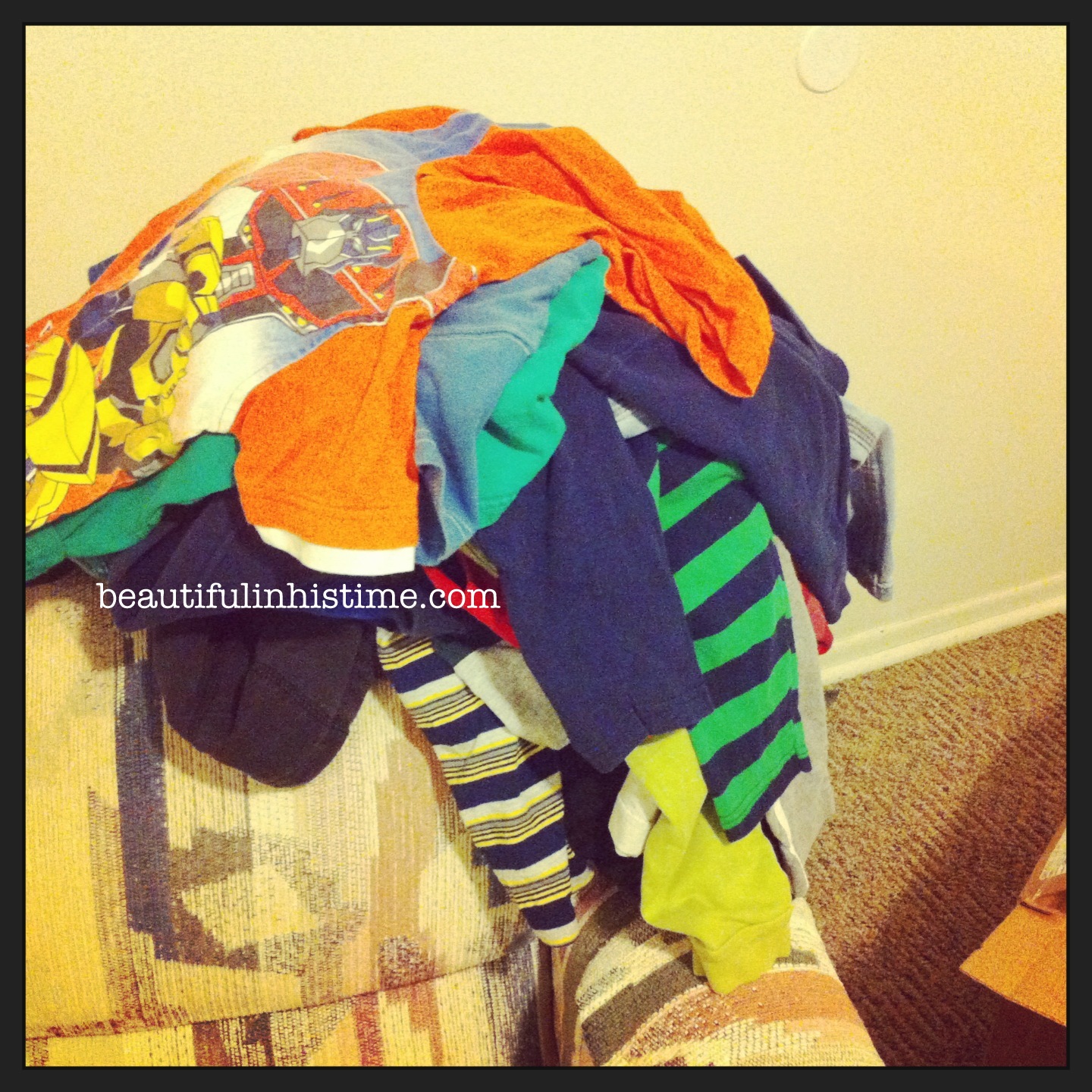 And then tucks some other goodies in the box, just for you…just because: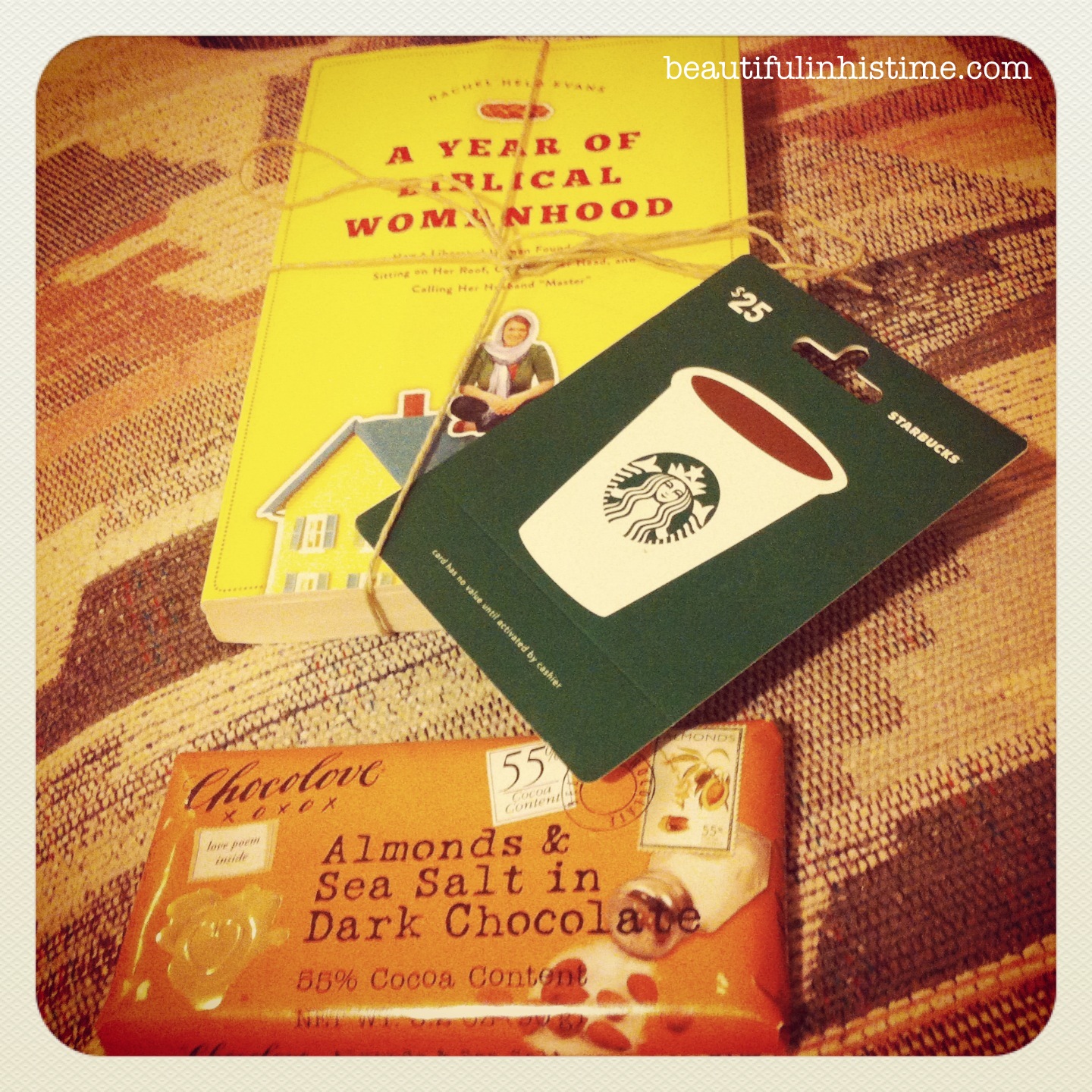 There is beauty in cultivating a love for reading in your child, even when it's been slow in the making. You know that thing when your son has matured from throwing books across the room to falling asleep reading them? That's when you know there is hope: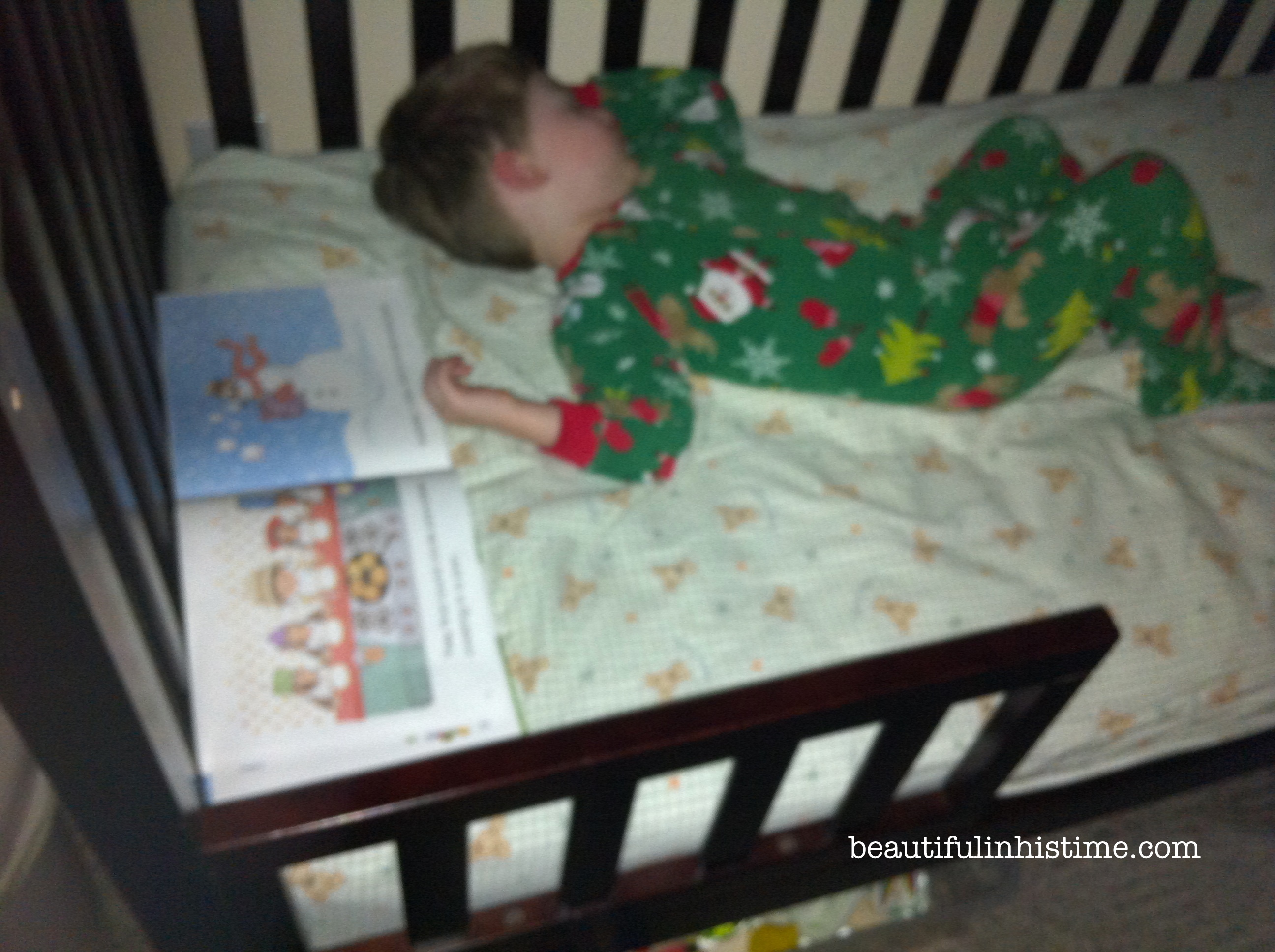 There is beauty in five years of marriage. And getting to actually celebrate on the day of your anniversary because your husband is home on terminal leave and you managed to get an all-day childcare reservation…a movie at the theater, lunch at Arby's, and an anniversary cheesecake: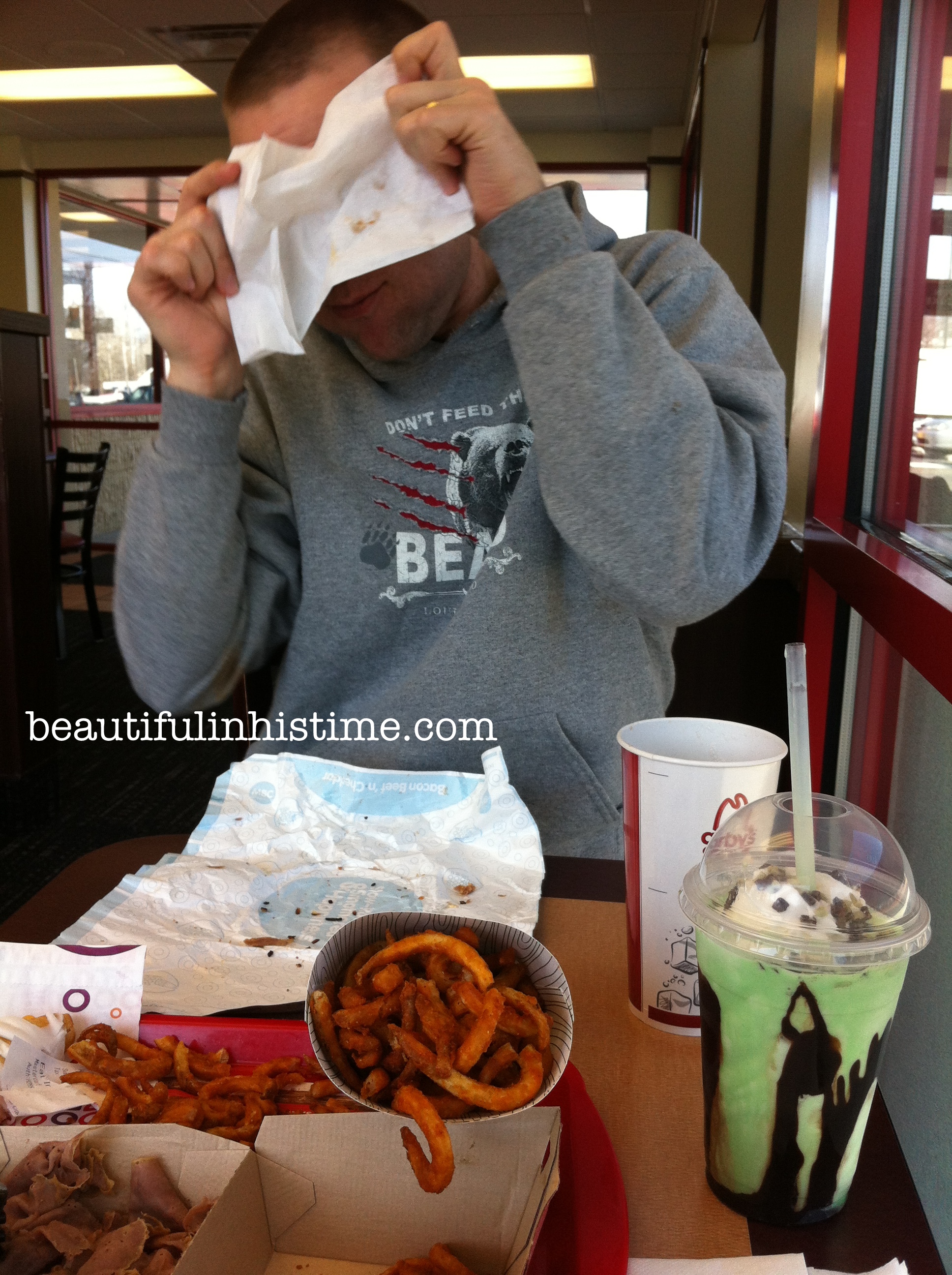 There is beauty (and fun) in going to your first ever "Pinterest party"…
and making these: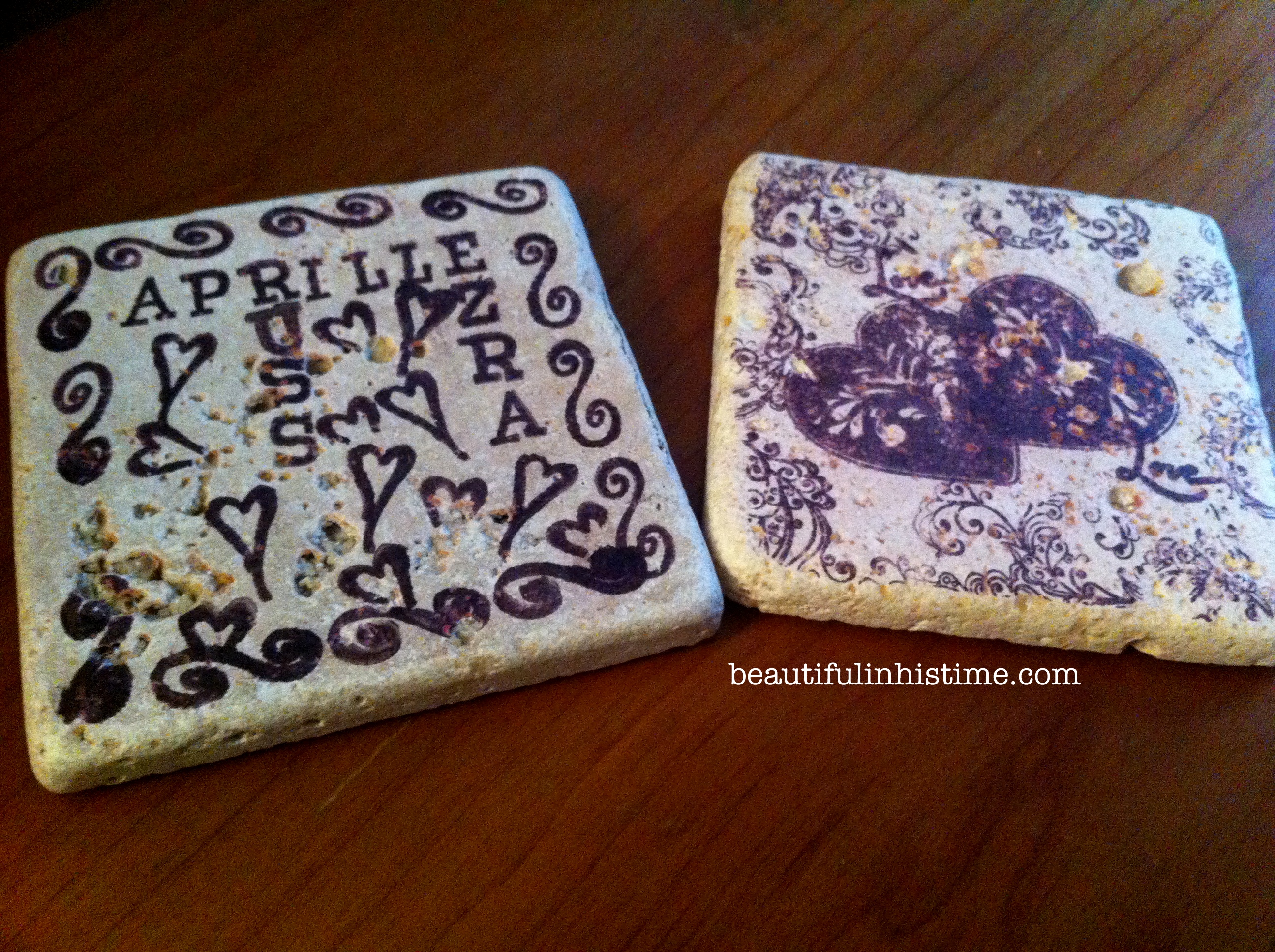 There is beauty in realizing that you have a top that matches a jewelry set that a friend gave you for your birthday and wearing it to church on a warm Sunday: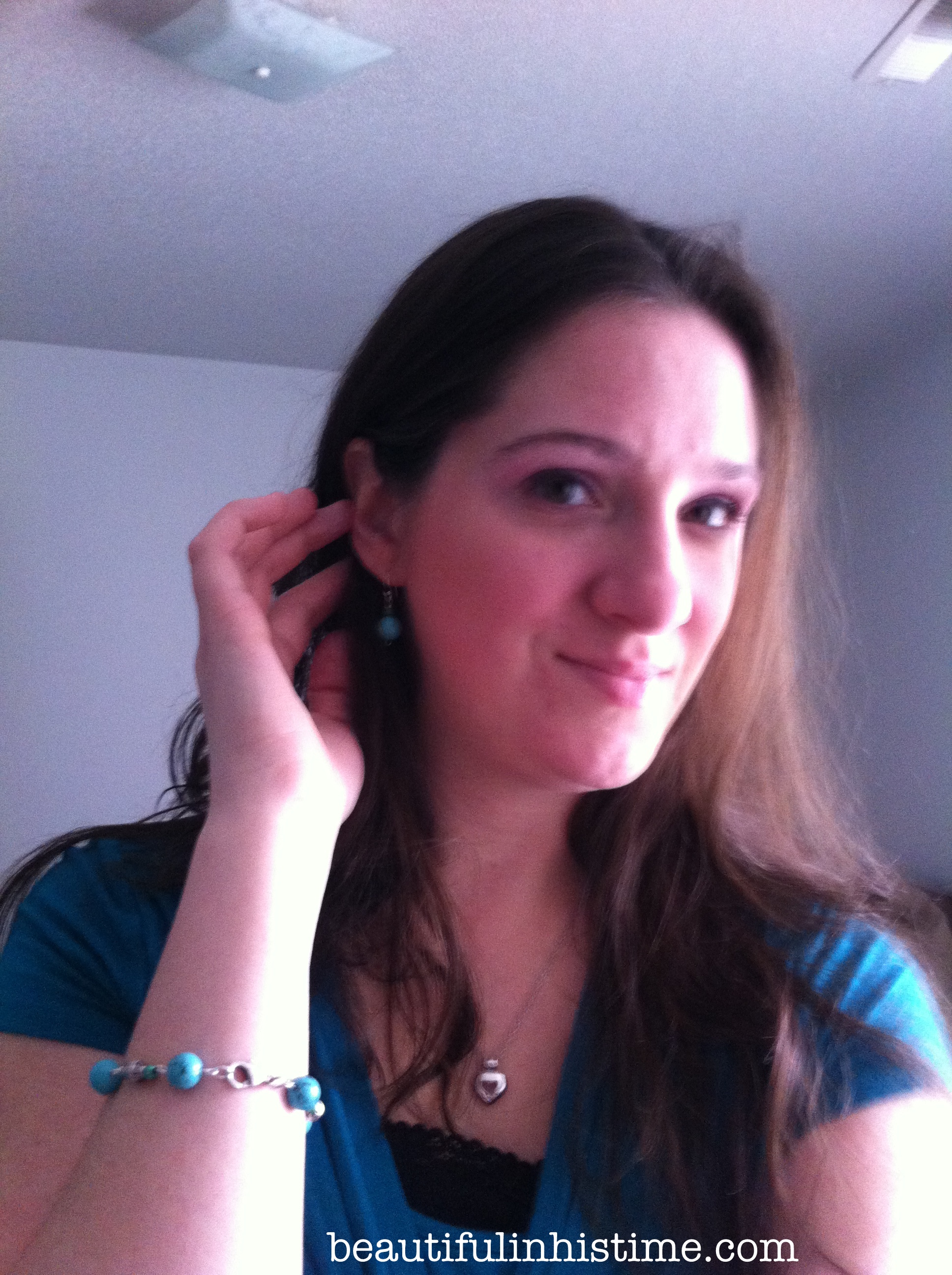 There is beauty in the beginnings of spring and receiving your first dandelion of the season: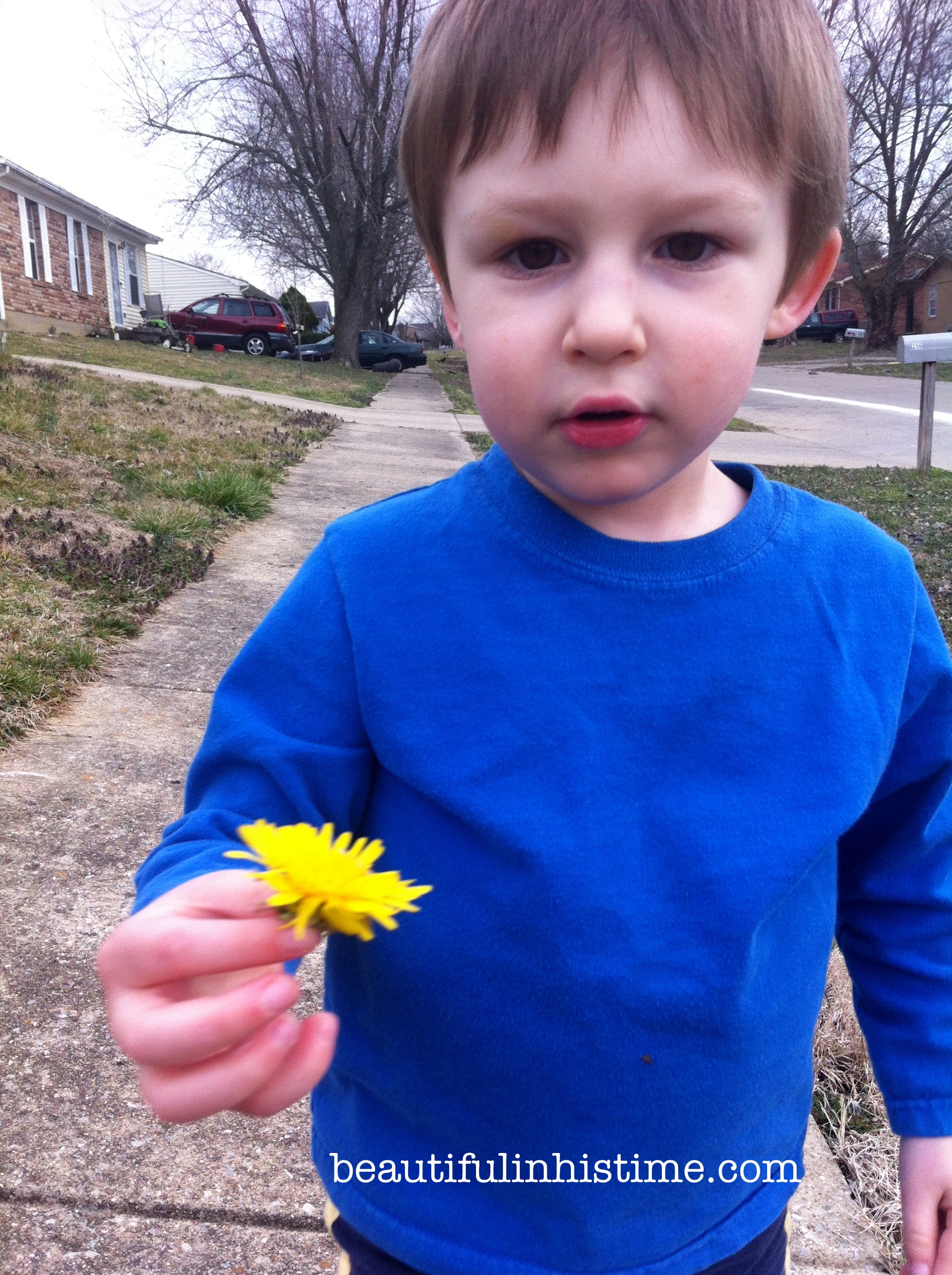 There is beauty in being totally goofy with your son in Cato:
(Yes, that's a bow in his hair. #ipleadinsanity)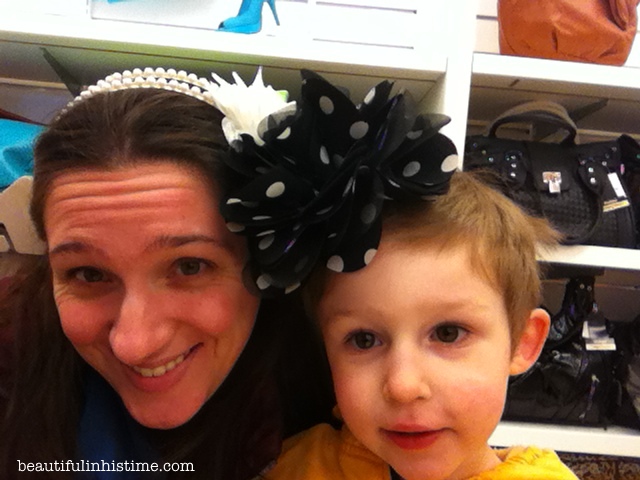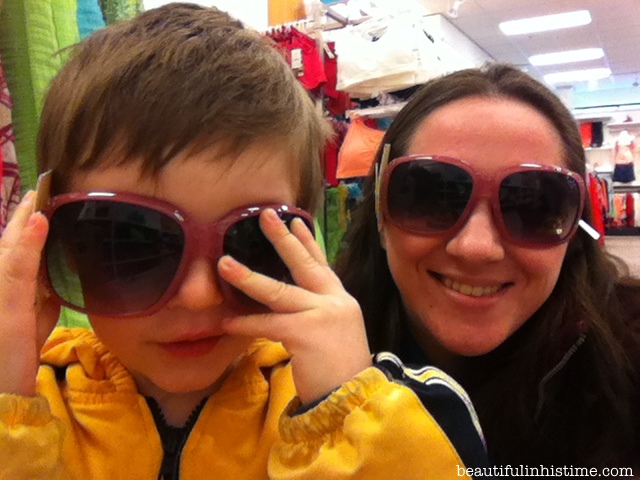 There is beauty in having a boy who was VERY brave at the park–who didn't let a nasty fall keep him afraid of trying an apparatus again–and got rewarded with a "cherry star."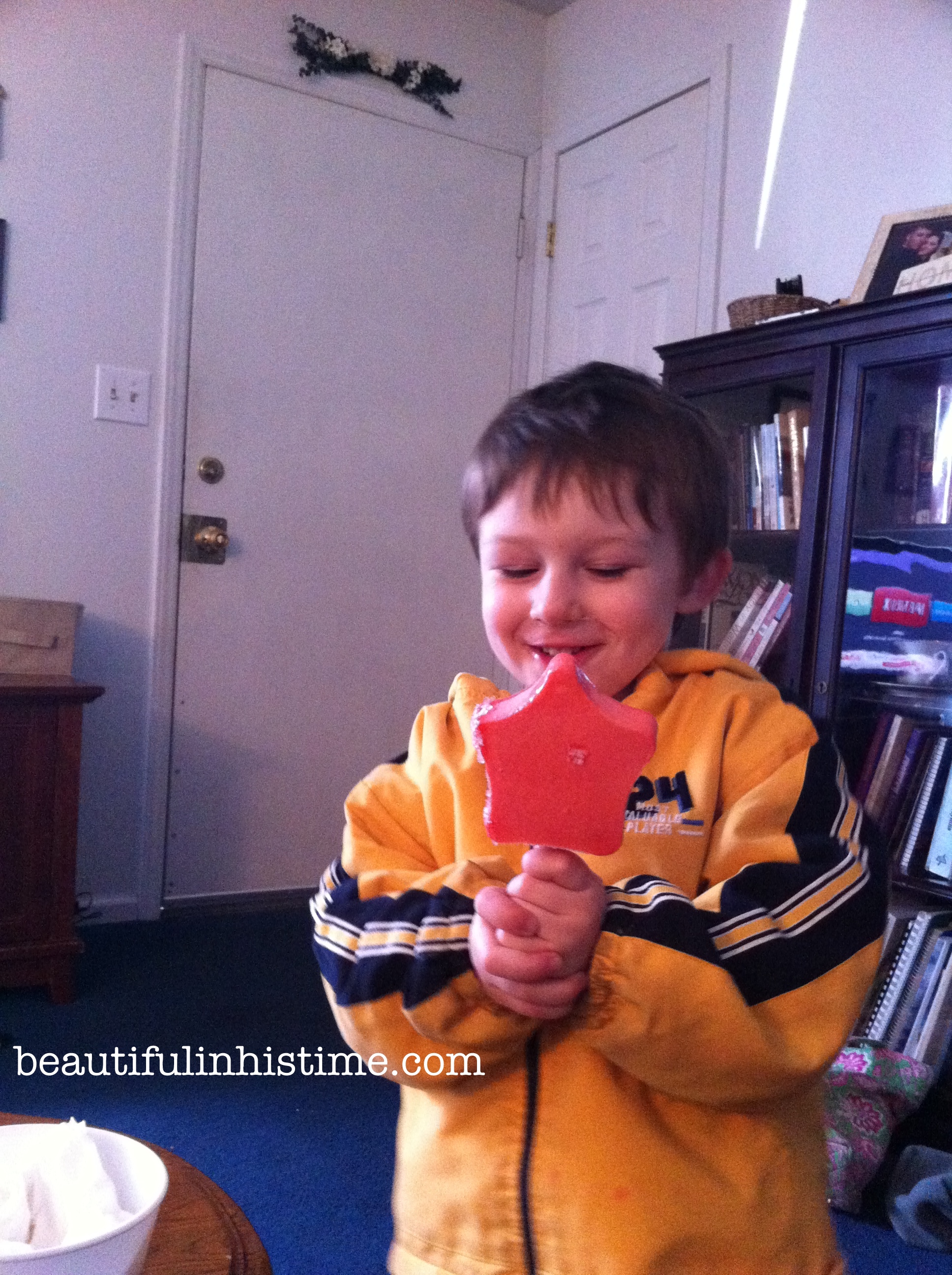 There is beauty in getting to go on another date with your husband while your son is at a local mom's morning out program, just because your husband wanted to take you to Olive Garden: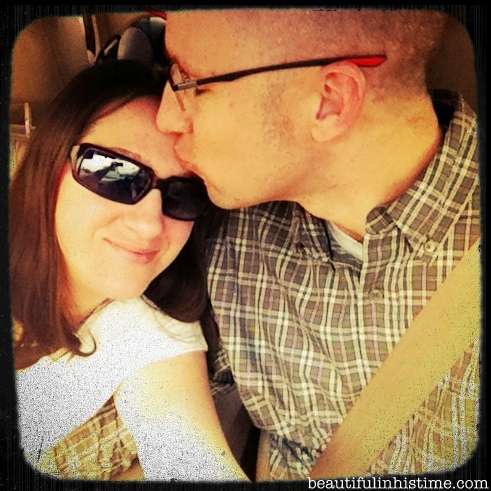 Getting a girly looking drink (strawberry lemonade):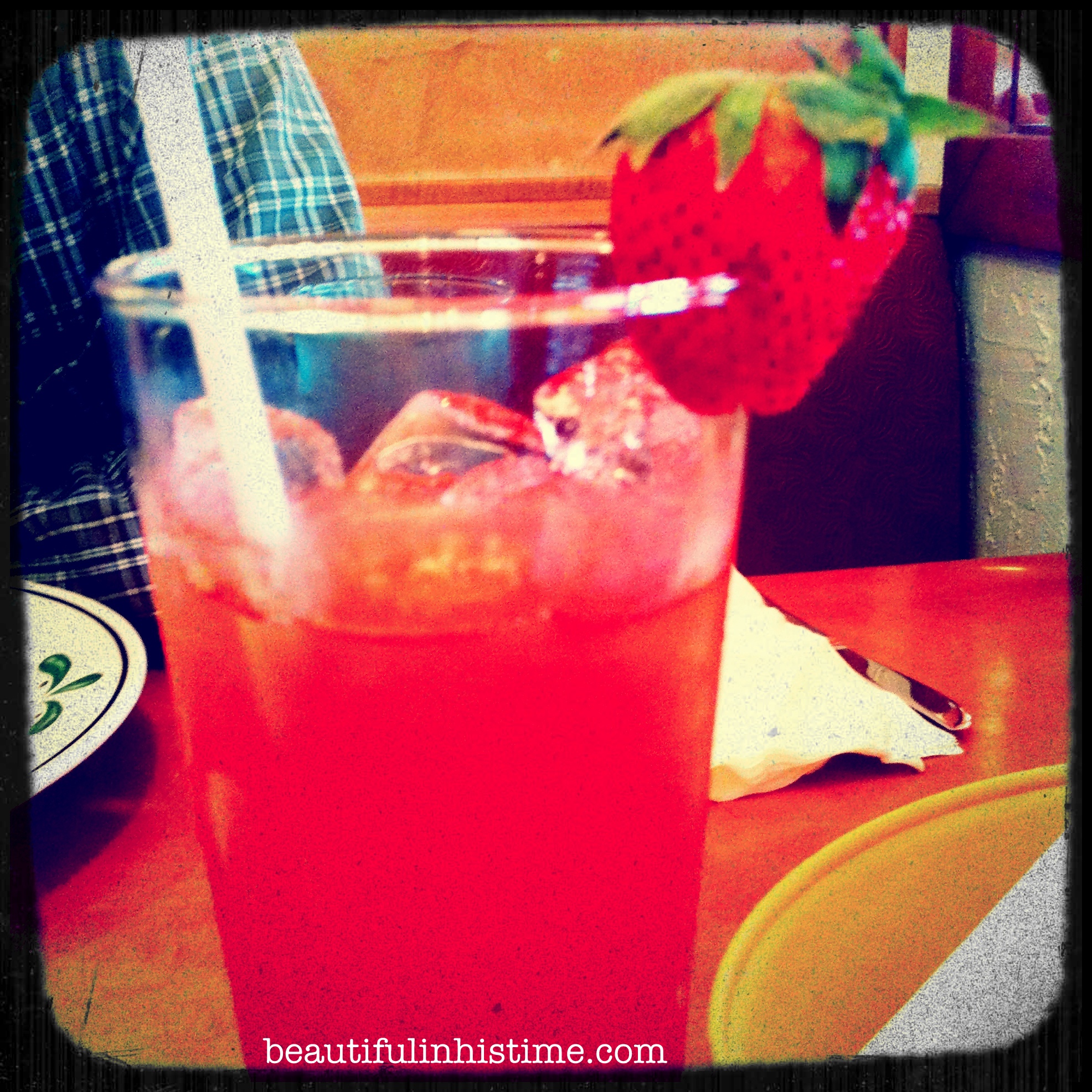 Meatballs (which still had enough flour to make you sick, but were worth it…)
And cheesecake…because your anniversary cheesecake really wasn't that good: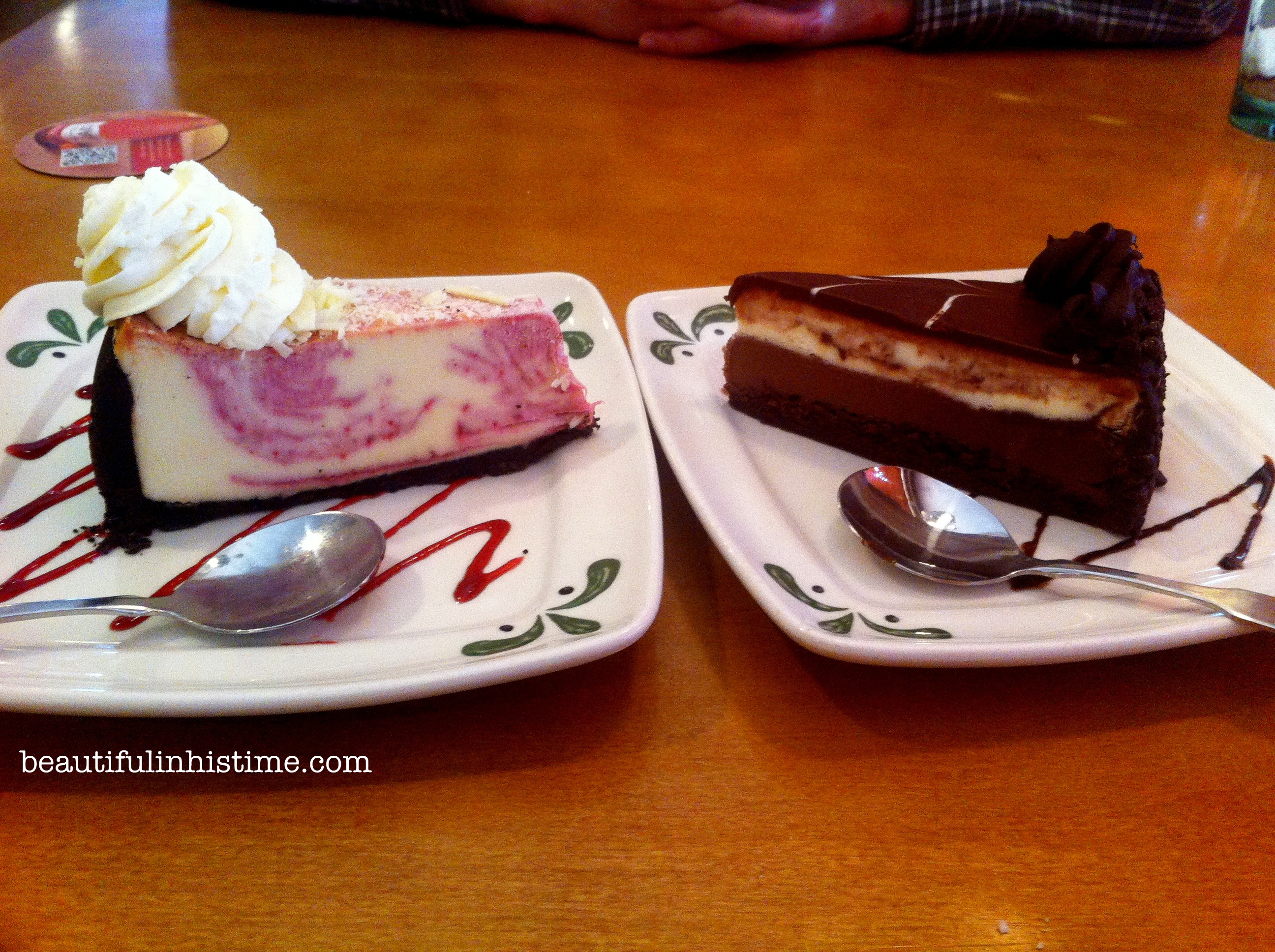 There is beauty in getting both of these as gifts, from two separate people, within the course of two weeks:
(#ithinkGodmightbesendingmeamessage?)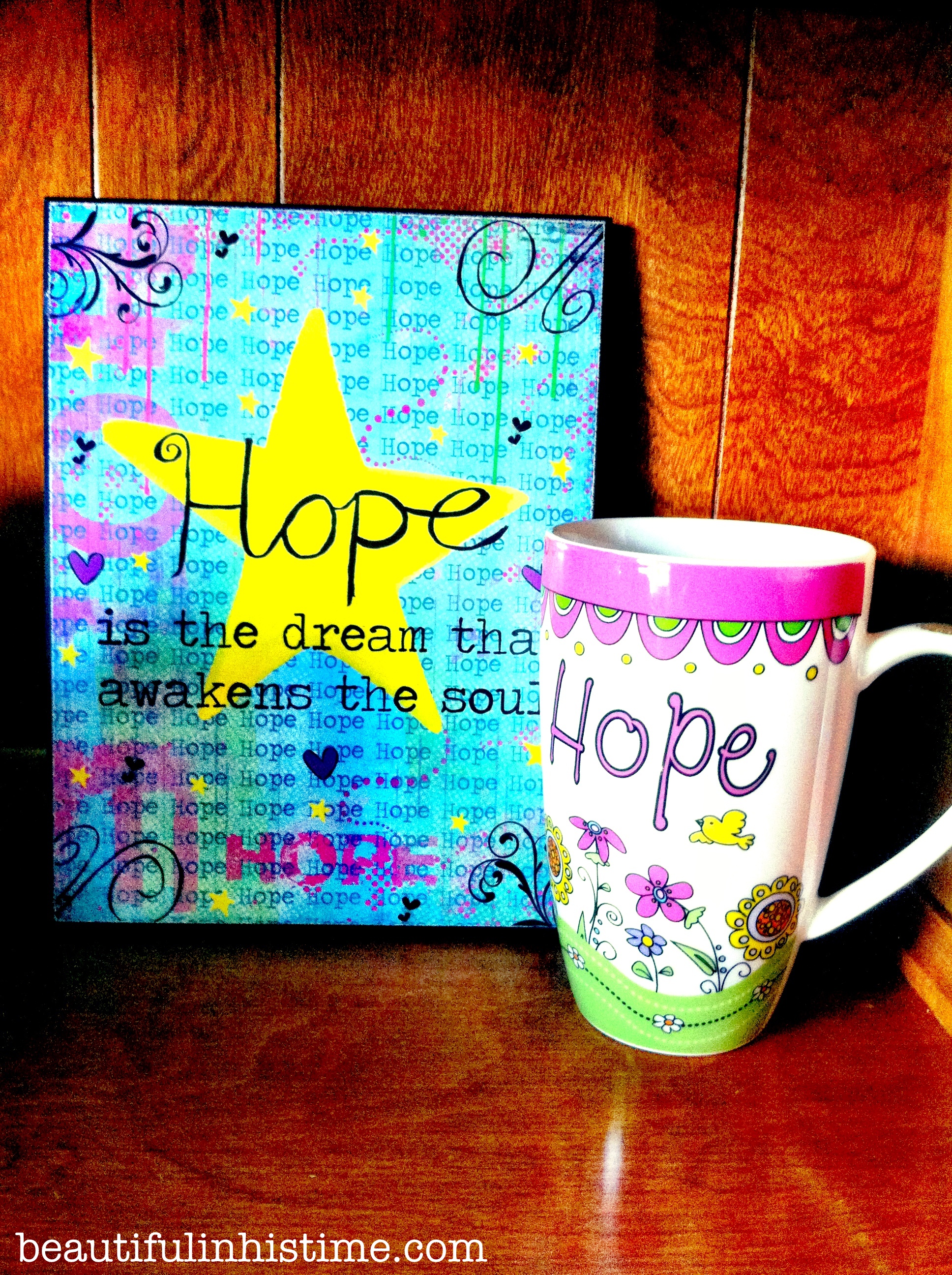 There is beauty in rest…in afternoon cuddles while we watch TV because we are too tired to do much else: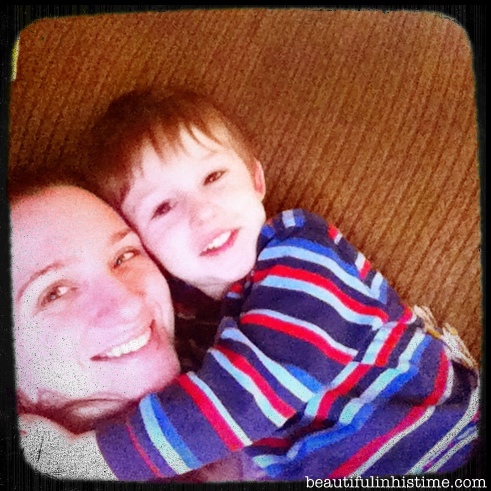 Two boys and a kitty cuddling, which is a very rare occurrence, as little boy and kitty do not like to stay still: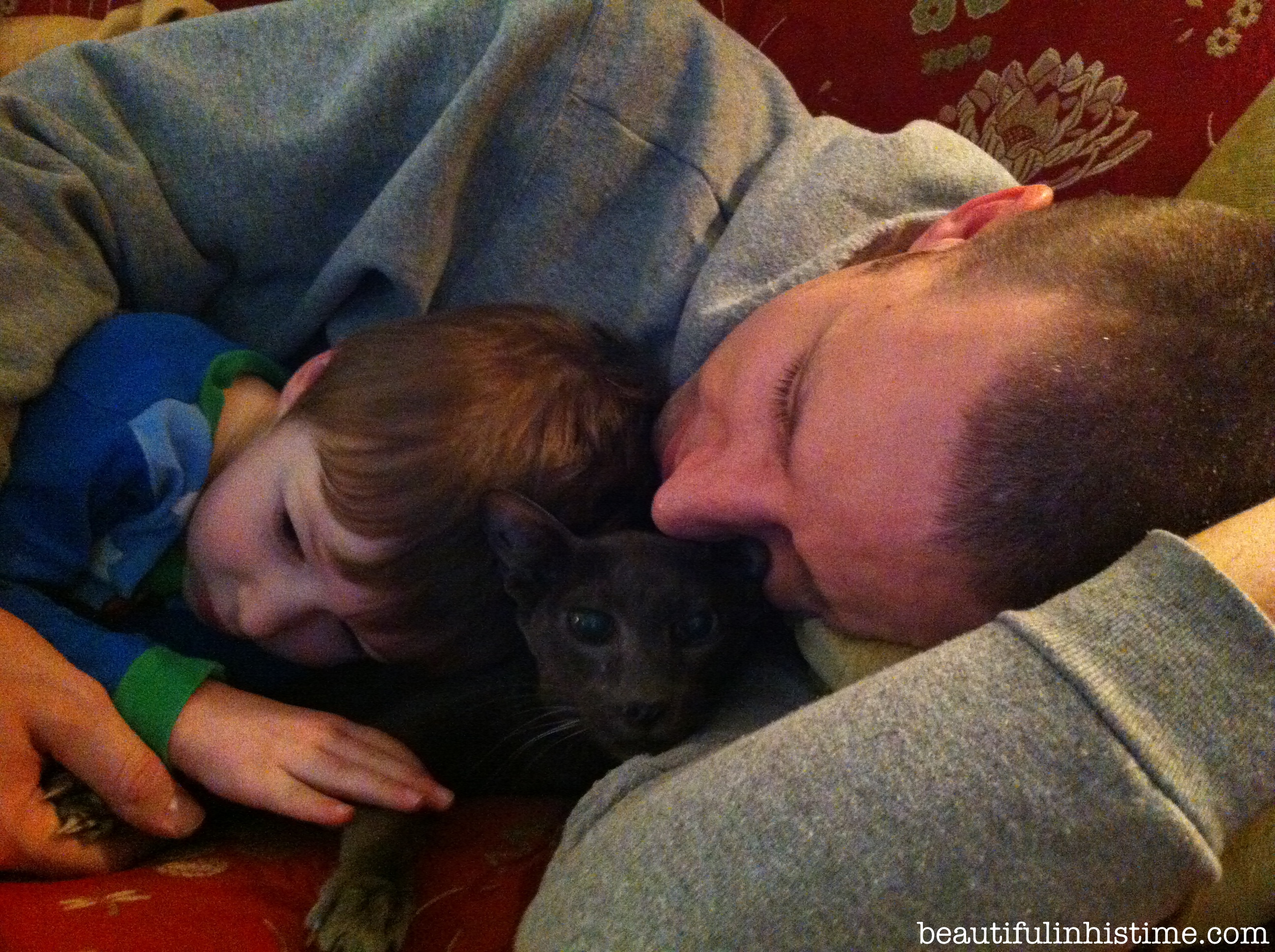 And there is beauty in quiet Sunday afternoons, when little boys have fun playing in the "spooky dark," while still peeking out to watch TV from under the covers:
Today, I thank God for all of the beauty in my life!