Our anniversary cake tradition
Beautiful in His Time is a participant in multiple affiliate marketing programs. The author of this blog may receive commission for purchases or clicks made through links on this website.
---
My husband and I just celebrated our 5th anniversary. On our 2nd anniversary, we started a tradition which we both really love. We make and decorate an anniversary cake together. We did so on our 2nd, 4th, and 5th anniversaries (the other two years, Russ was deployed).
2nd anniversary cake:
4th anniversary cake: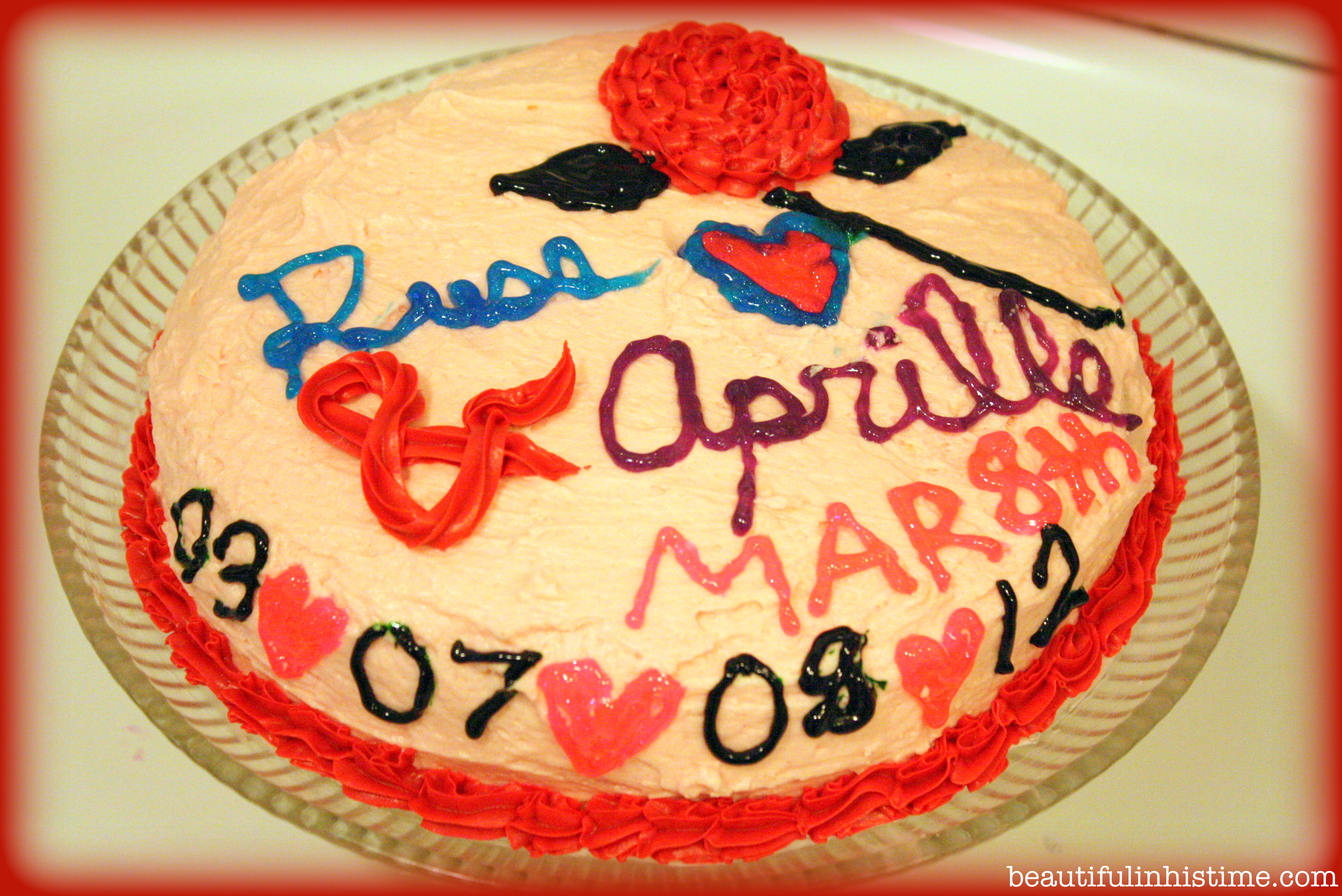 Here I added our significant dates along the bottom:
March 8th, 2003: the day we were first attracted to each other
March 8th, 2007: the day Russ told me he loved me
March 8th, 2008: our wedding day
March 8th, 2012: our 4th anniversary
This year was no exception to the tradition, but being on a grain-free diet definitely made it a little tricky. Our 4th anniversary cake was gluten-free and not horrible, but I wanted to try something different this year. So I went with a cheesecake recipe that I found on Pinterest that had a crust made of almonds. Significant because we had cheesecake at our wedding.
(It didn't hold together well, and it wasn't very good. Next year I may just cheat and make a regular cake so I can really enjoy it! It still looked pretty and we had a lot of fun decorating it. )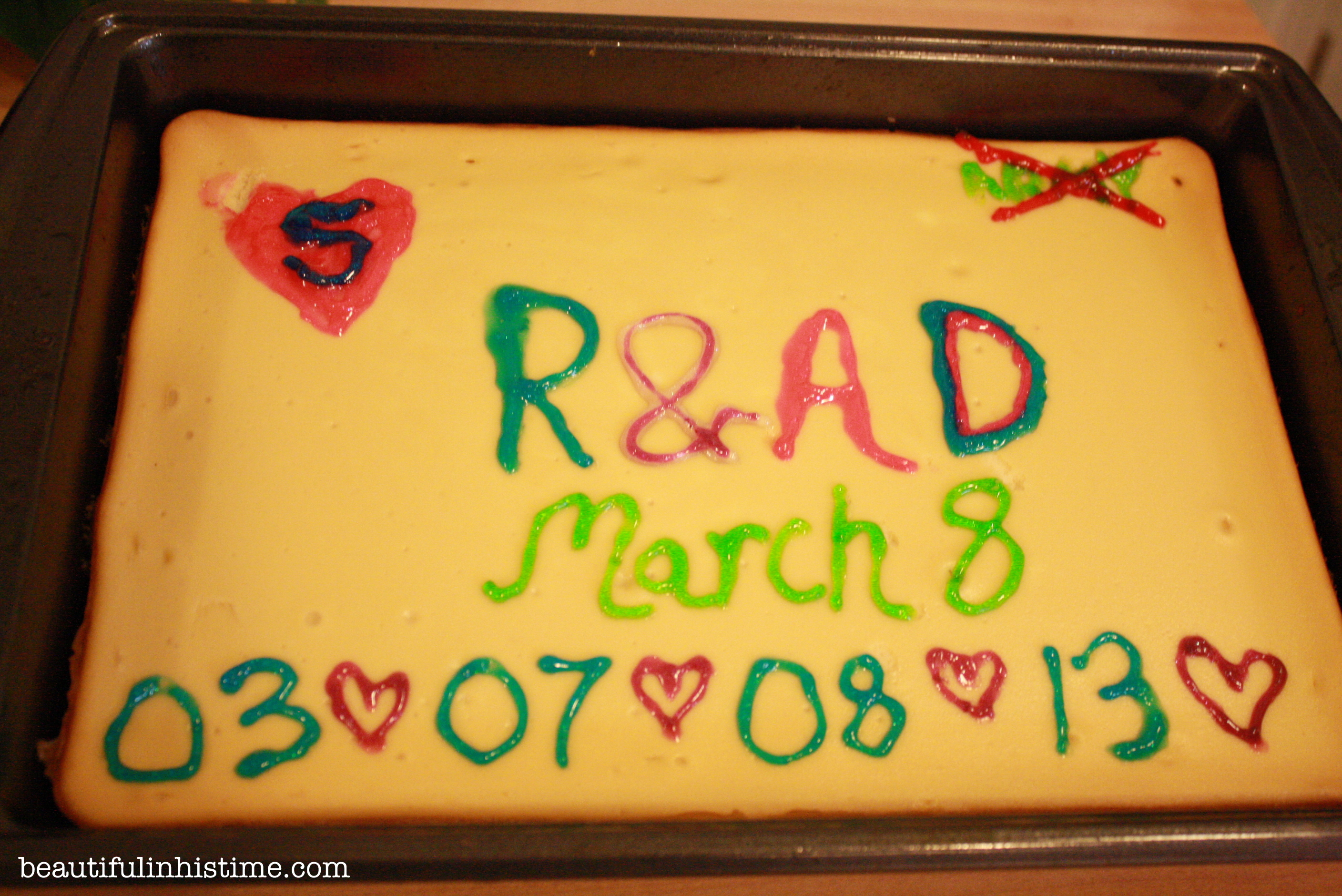 The text is our first and last initials. The heart in the corner has a 5 in it (not S) for our 5th anniversary, and the right hand corner has the word ARMY commemorating my husband's completion of military service. The dates on the bottom are just like last year's cake. Attraction, dating, marriage, current year.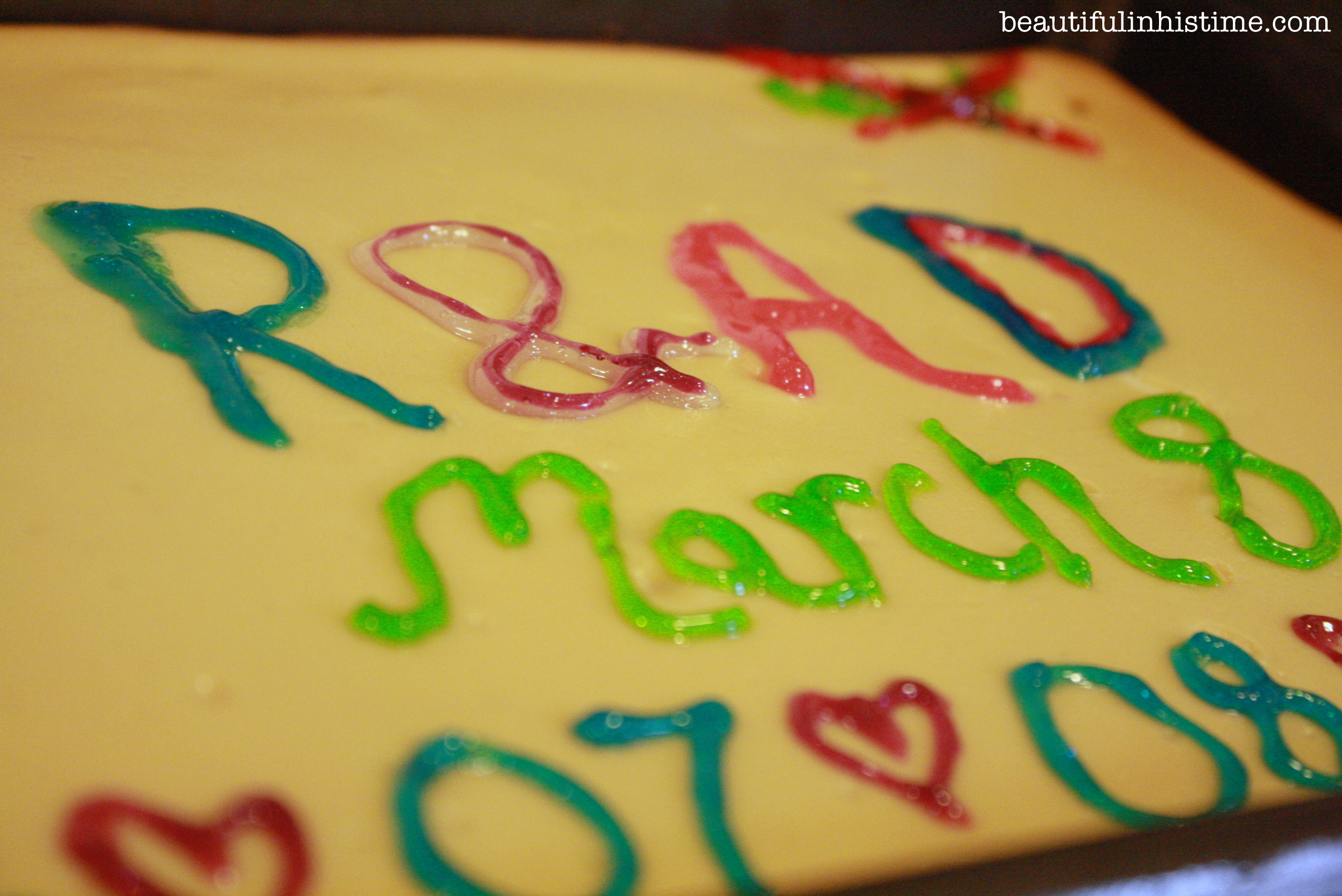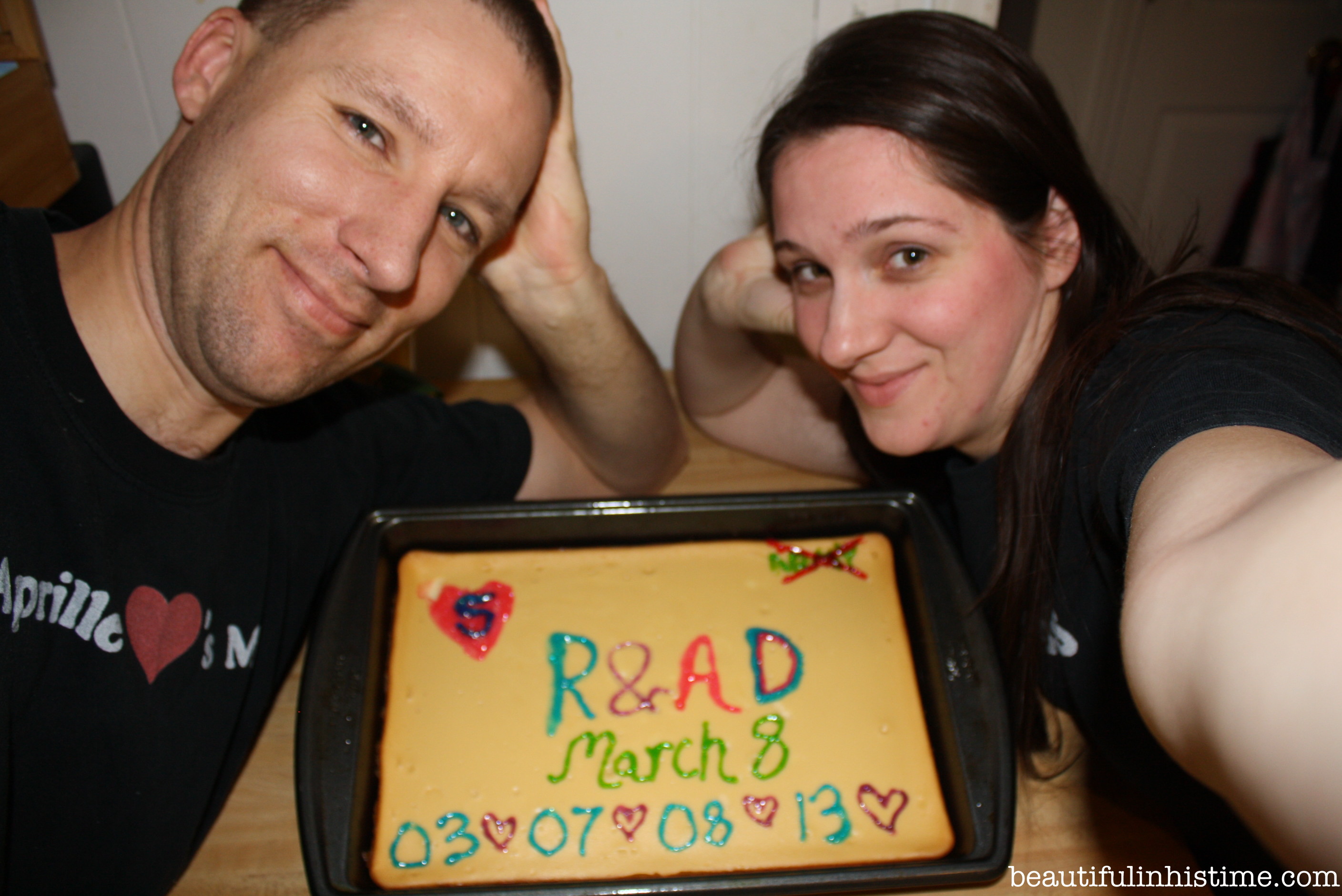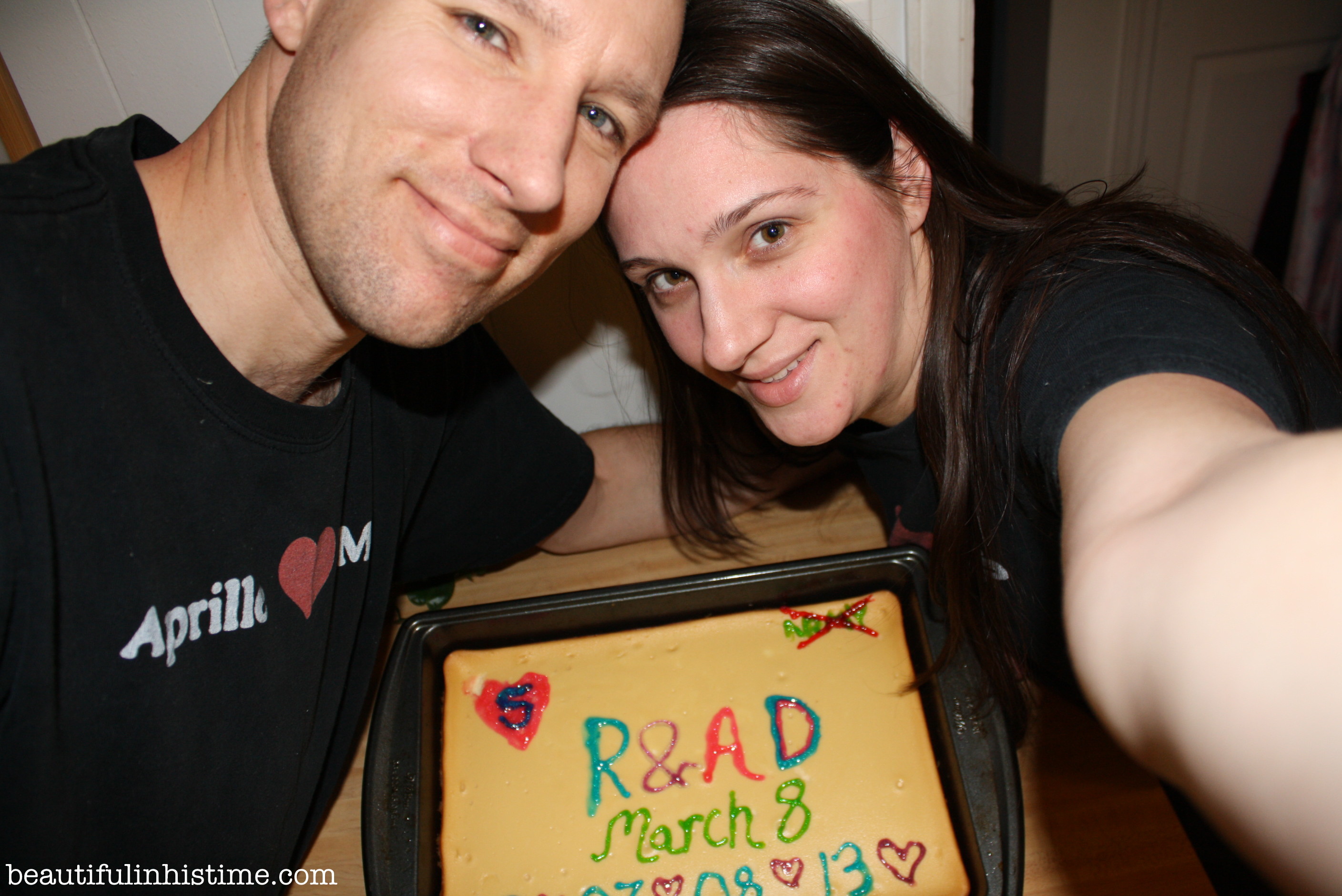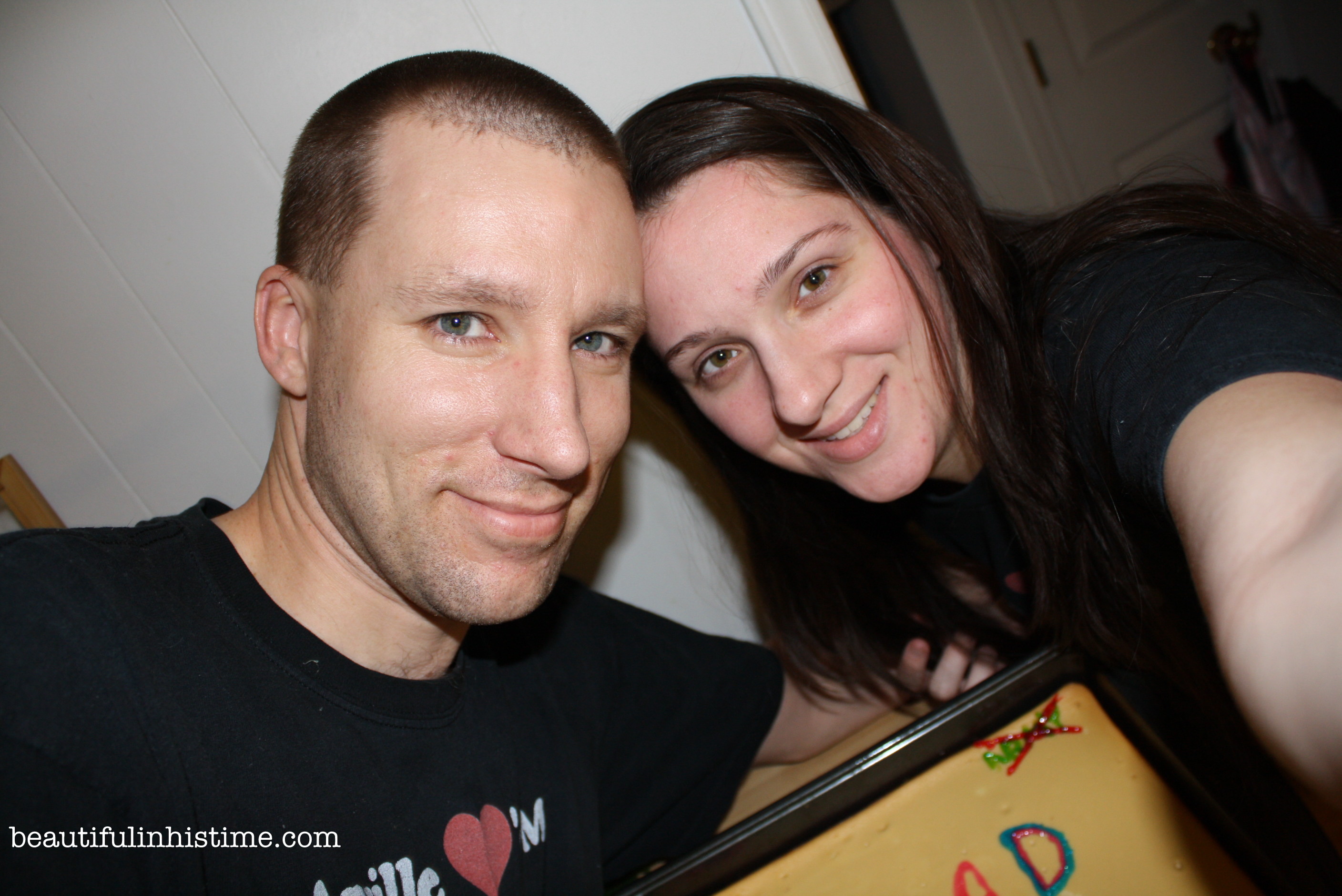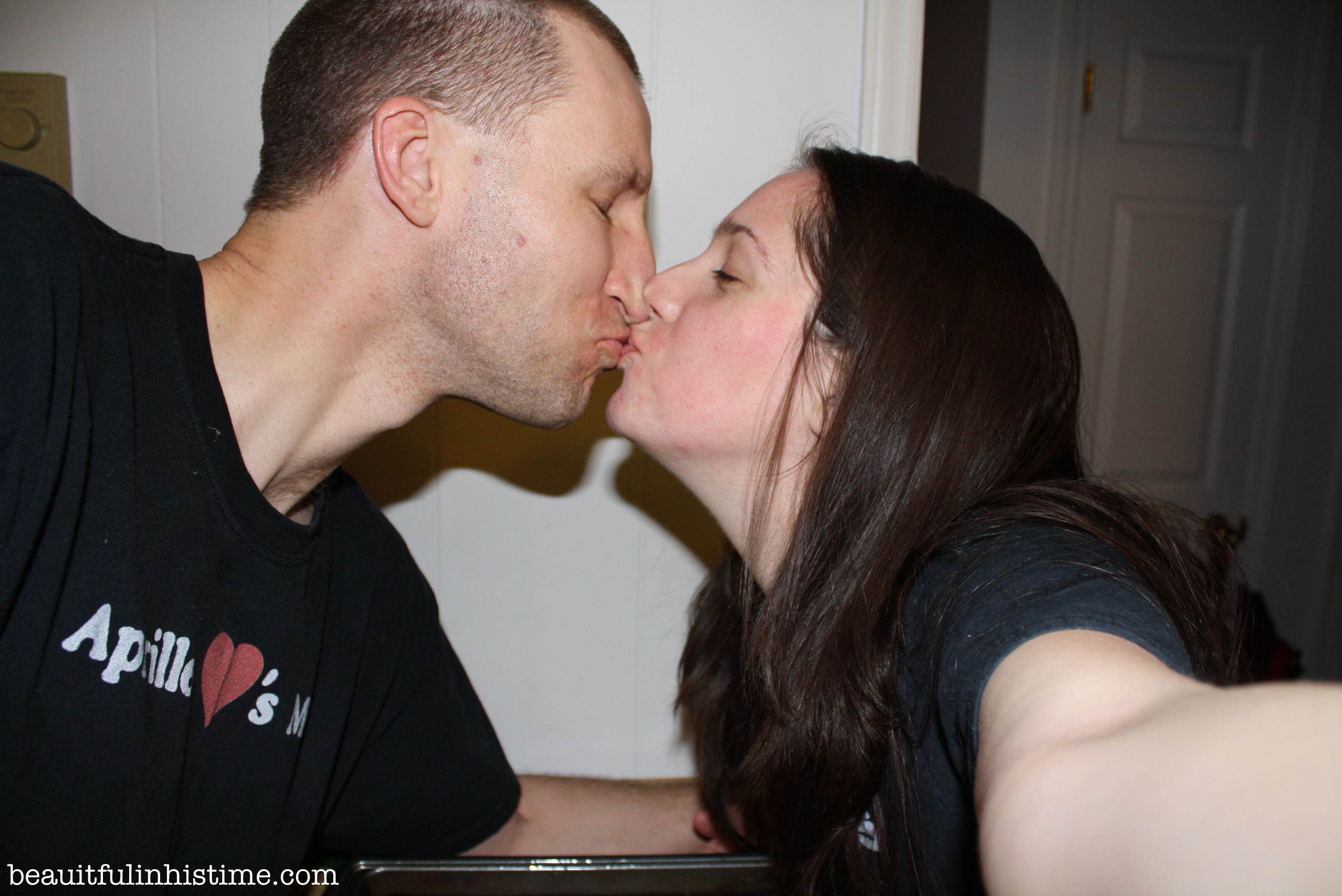 I love our tradition because it's something we do together and enjoy together. I'm so blessed to have five wonderful years of marriage and look forward to the years to come!
 Addendum:
6th Anniversary:
(Gluten Free Namaste – homemade, home decorated)
7th Anniversary:
8th Anniversary:
9th Anniversary:
(Cheesecake from our local grocery store – my favorite so far!)