Beautiful in His Time is a participant in multiple affiliate marketing programs. The author of this blog may receive commission for purchases or clicks made through links on this website.
---
Yesterday was our 5th anniversary.
Five years is a pretty big deal. We've been through a lot in those five years. We've spent two of those years apart. It's been a long five years. But, as hard as they have been, they have been a good five years.
I would like to commemorate this event by sharing the best of the last five years, in photos. Our good memories. Our life together.
March 8th, 2008.
Our Wedding Day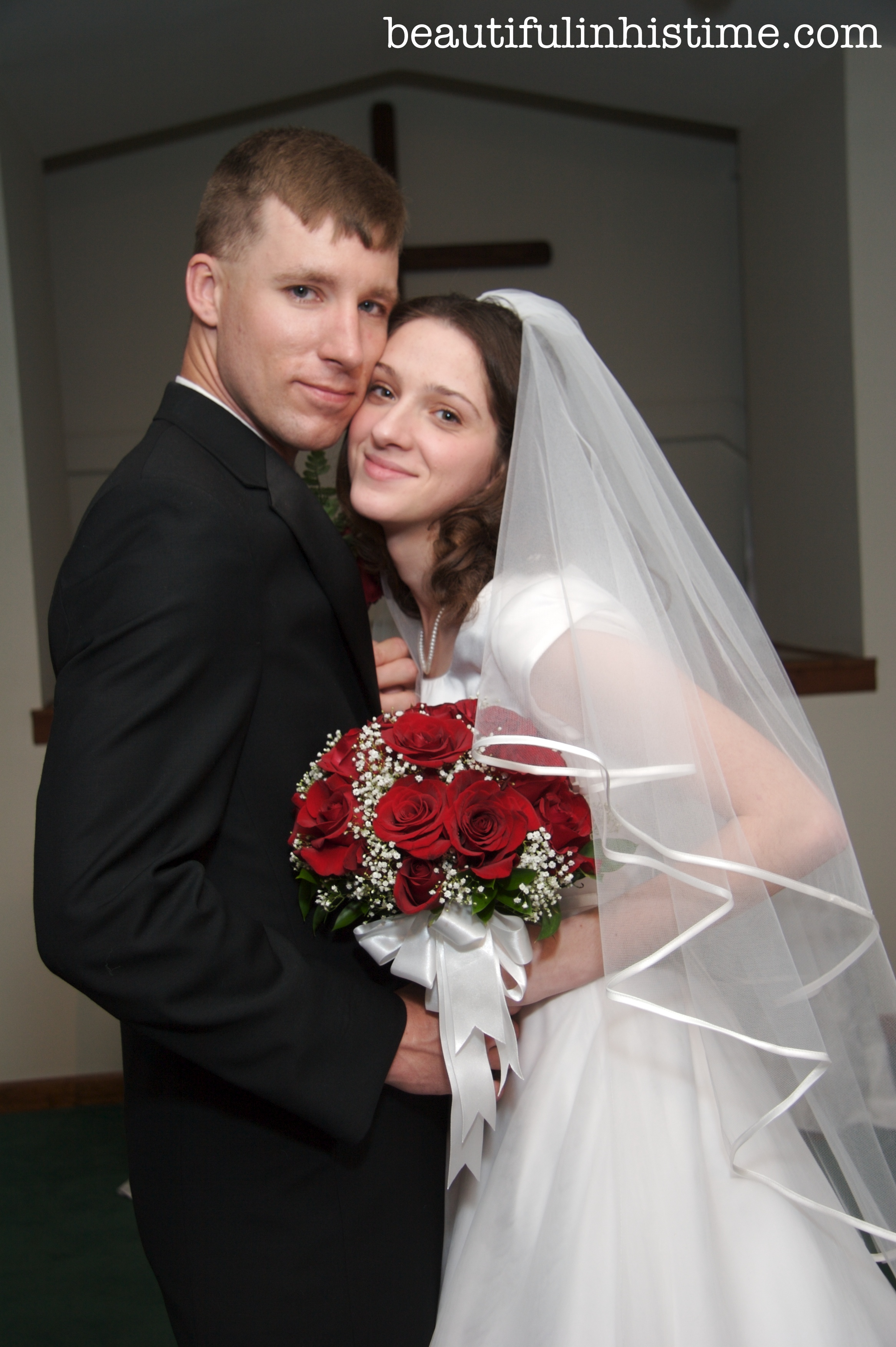 We didn't have a honeymoon, but as we travelled from my home in Chicago to our new home in Texas, we made some fun stops along the way. Here we are for a date night in Branson, MO.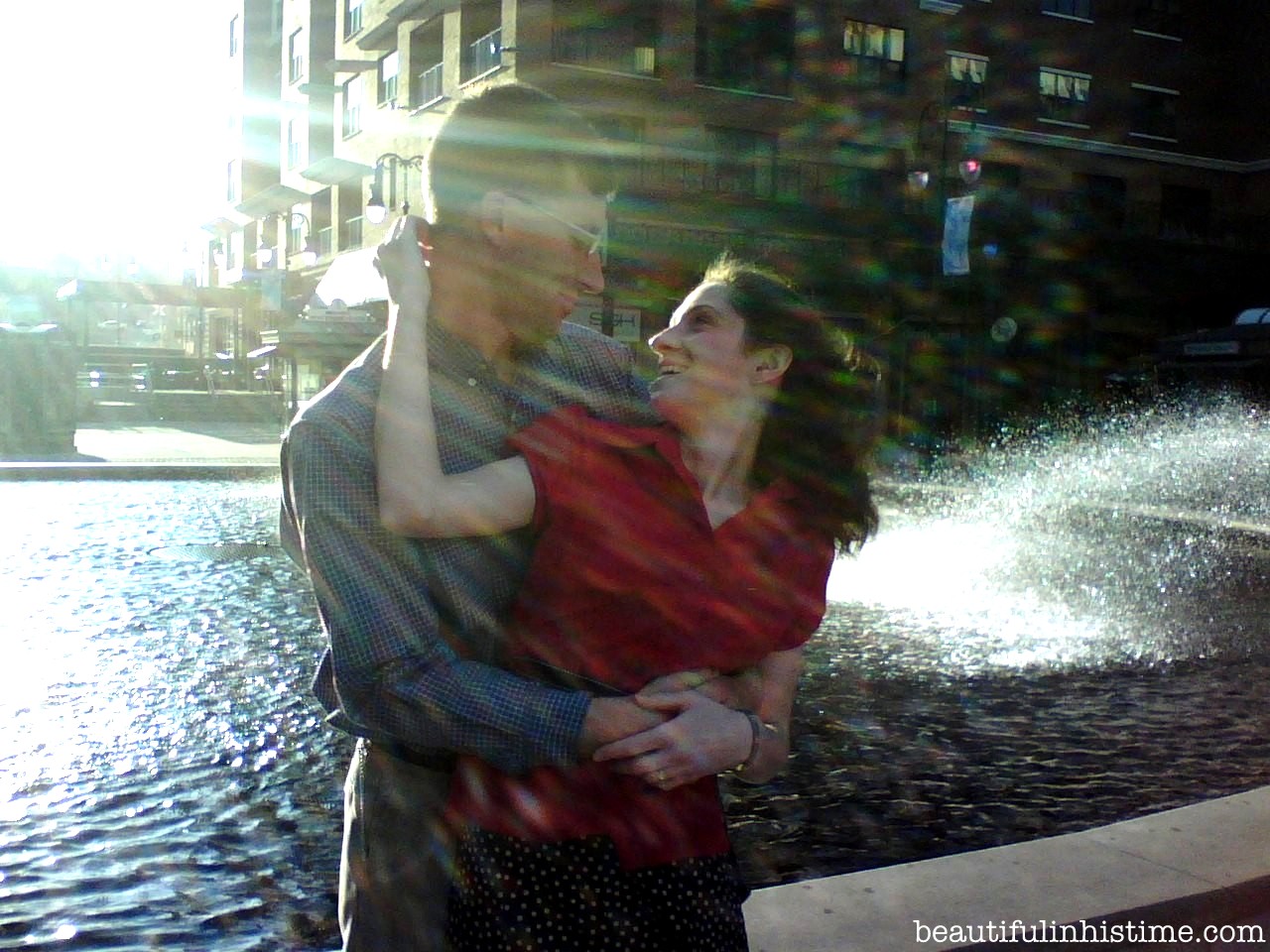 And another date-night on the San Antonio Riverwalk: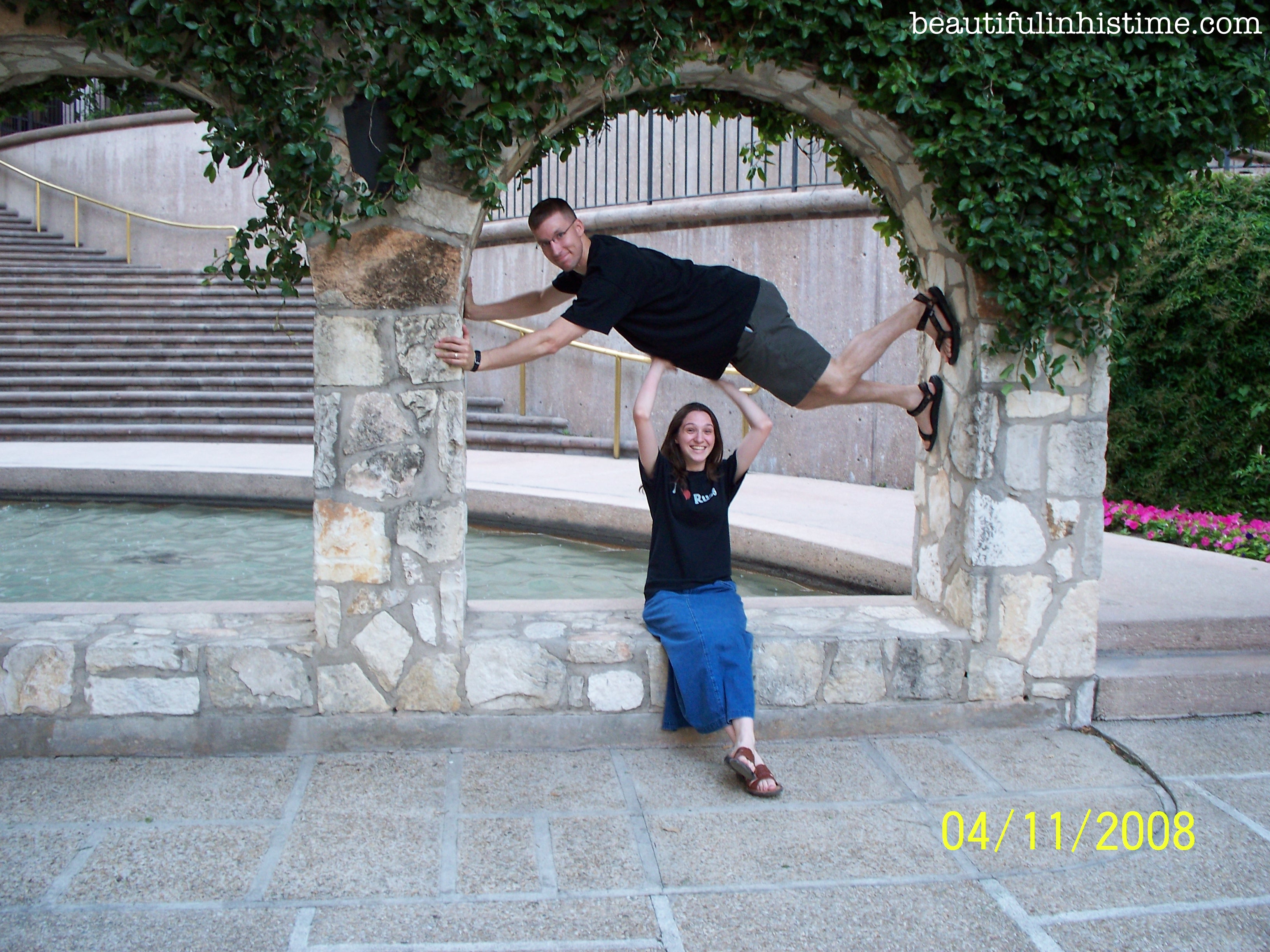 A weekend trip to the beach in Galveston…a date night at a fancy restaurant: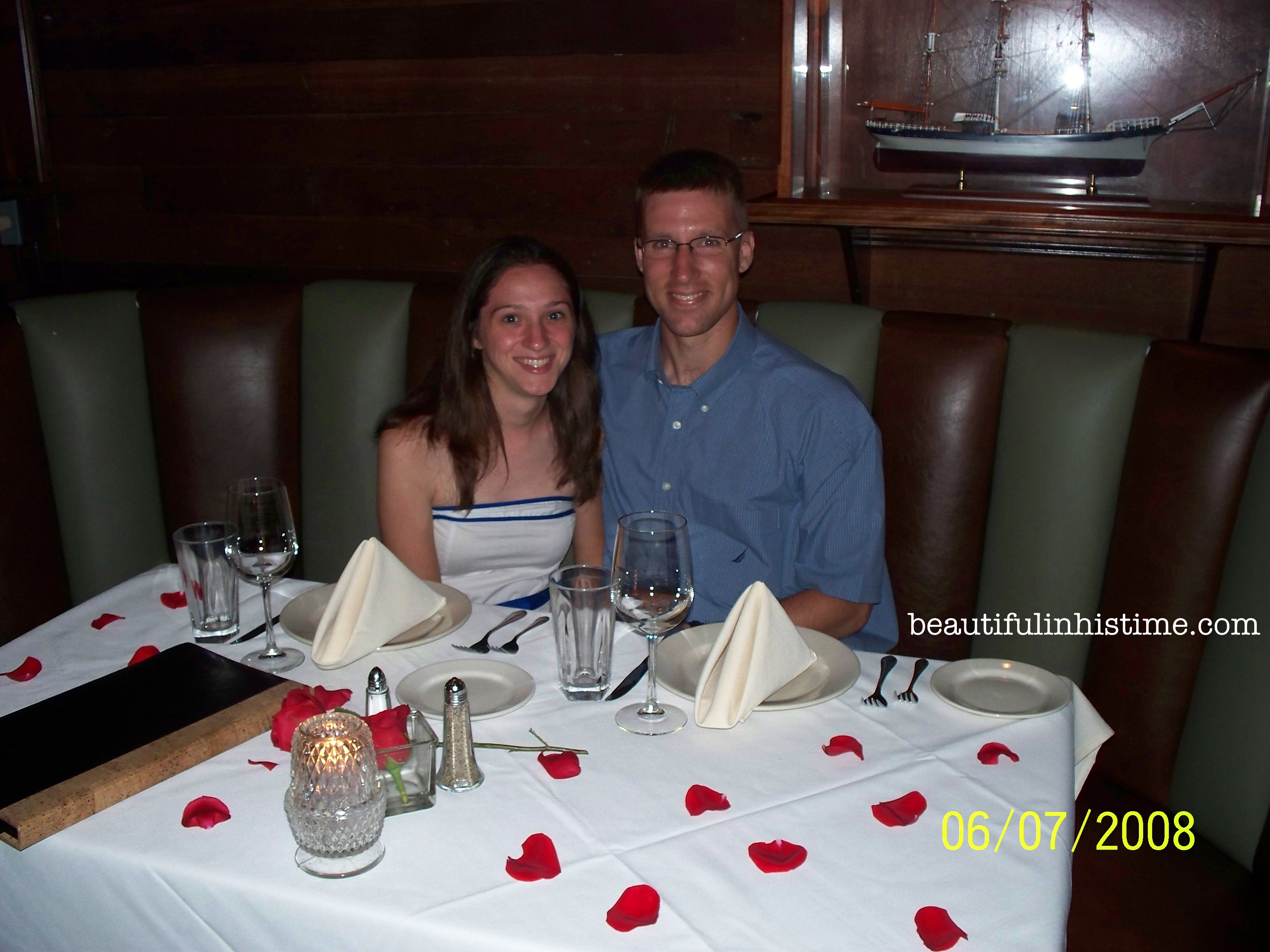 Our first 4th of July, celebrated with another beach trip to Corpus Christi: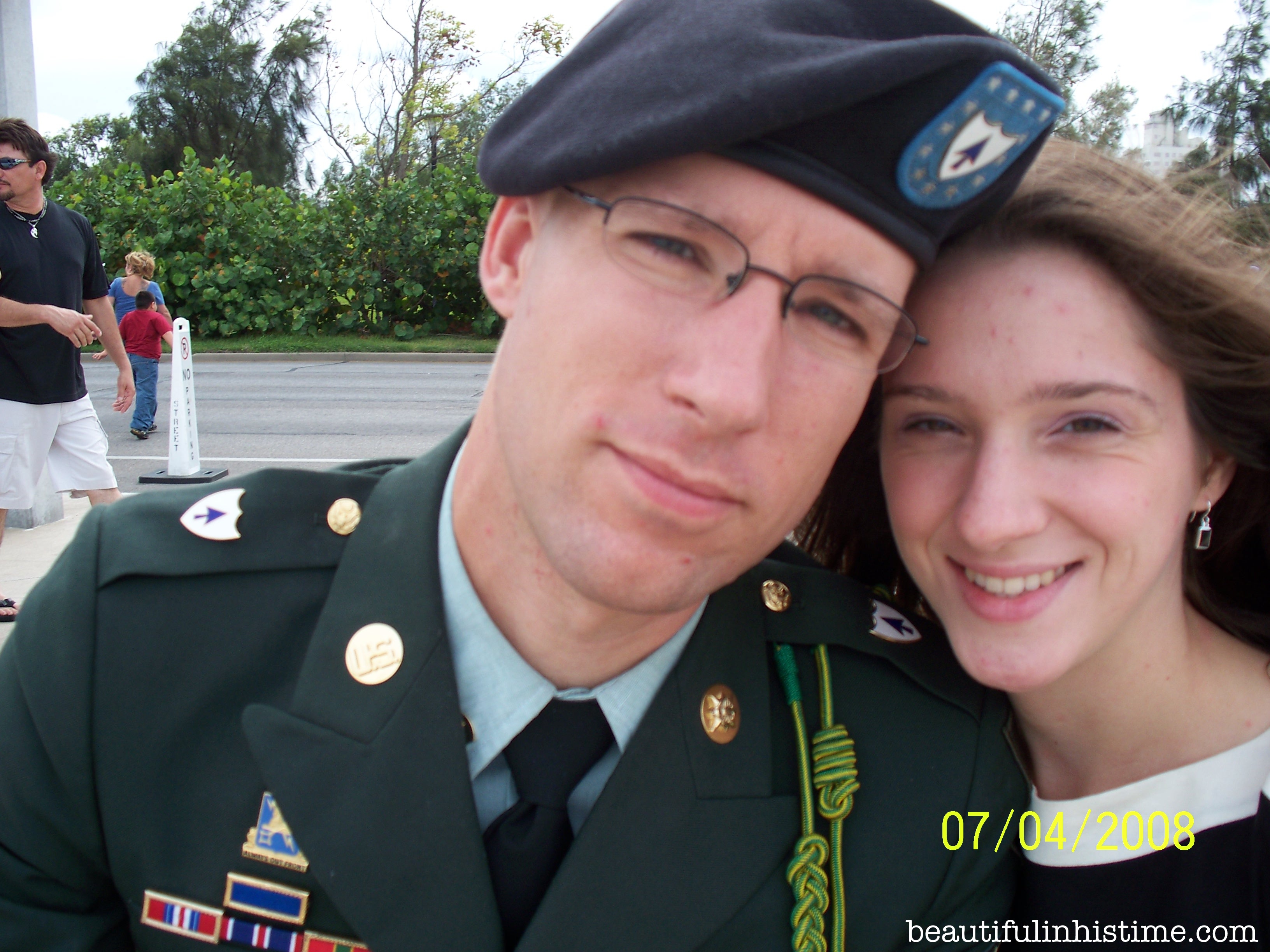 Four months after we got married, Russ deployed to Afghanistan: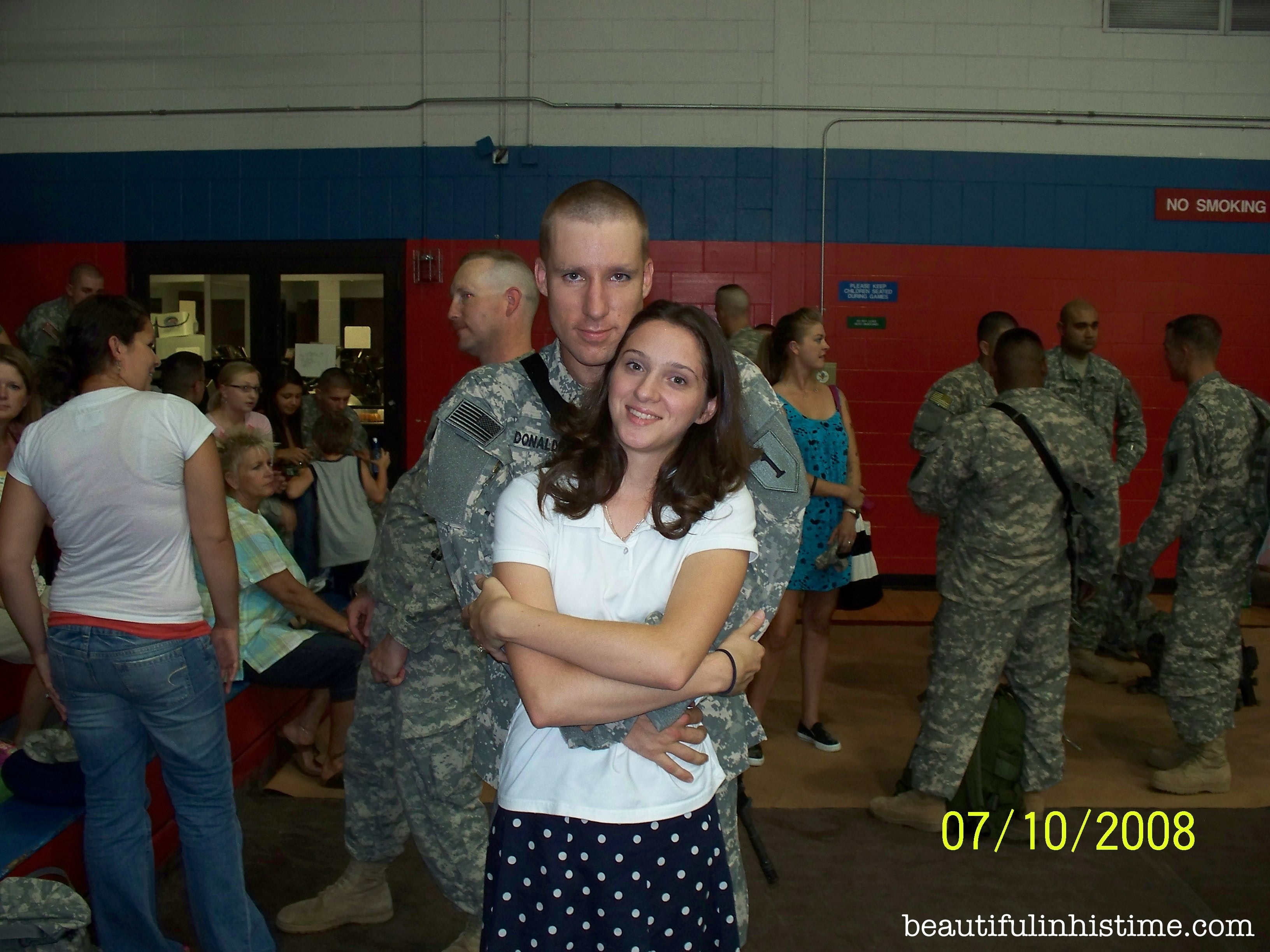 He came home for 20 days of RnR in October: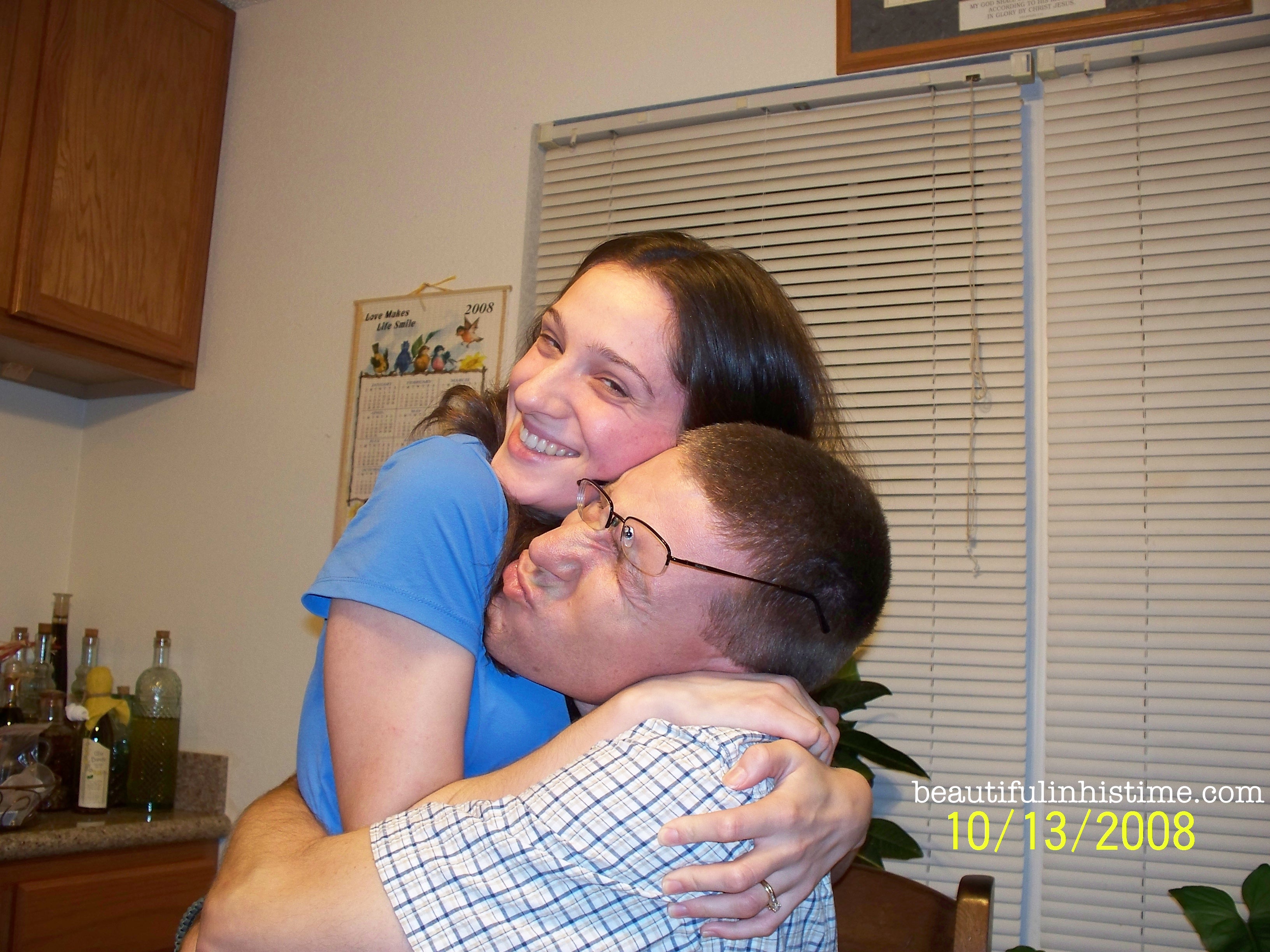 Us at Sea World San Antonio: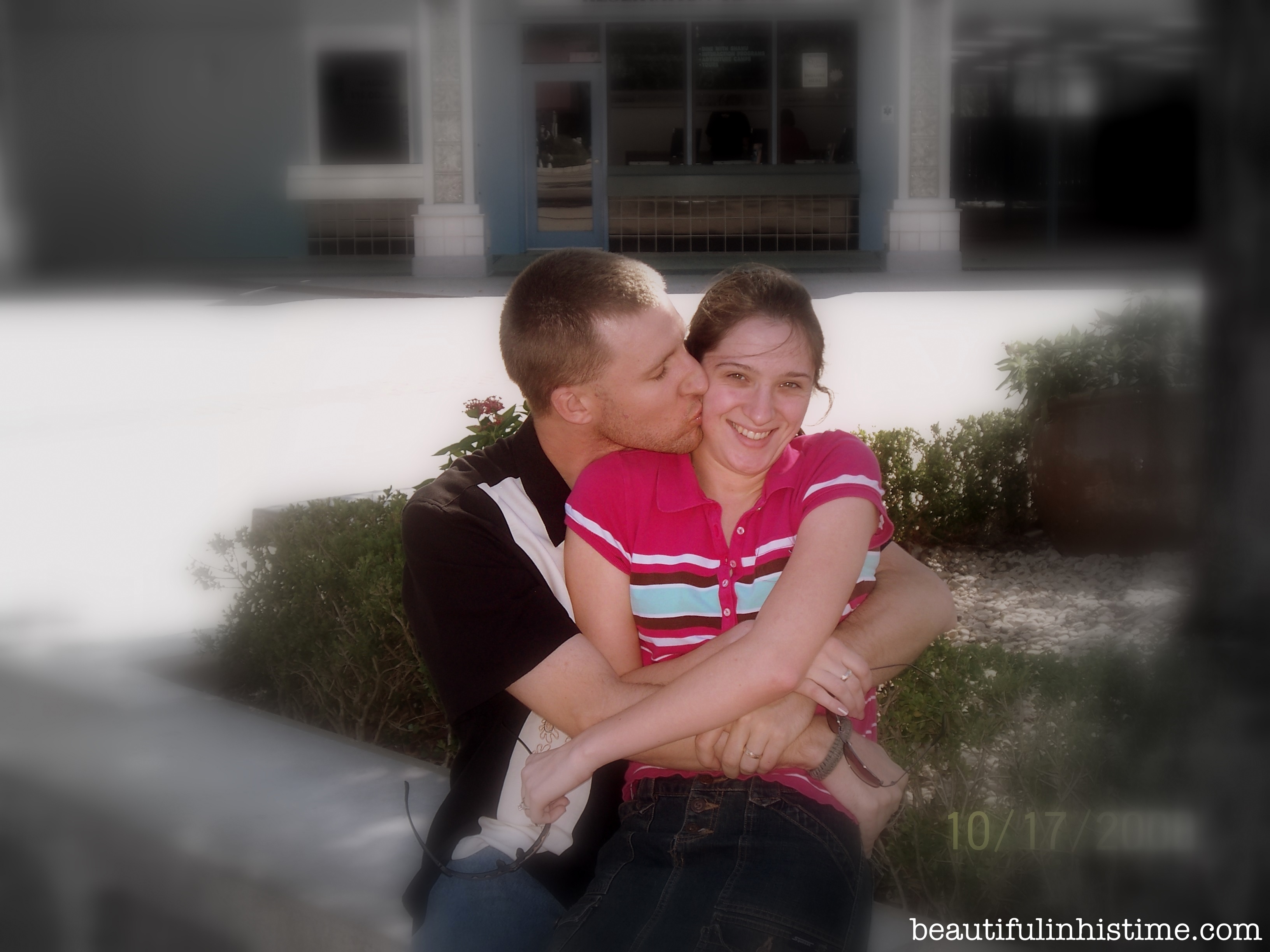 Our first anniversary. A phone call and 2 dozen roses sent from Russ:
And a candle-light dinner: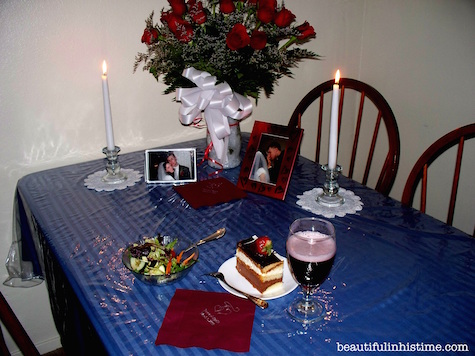 This photo was taken at 3am, at the Kettle Pancake House, the day after he came home!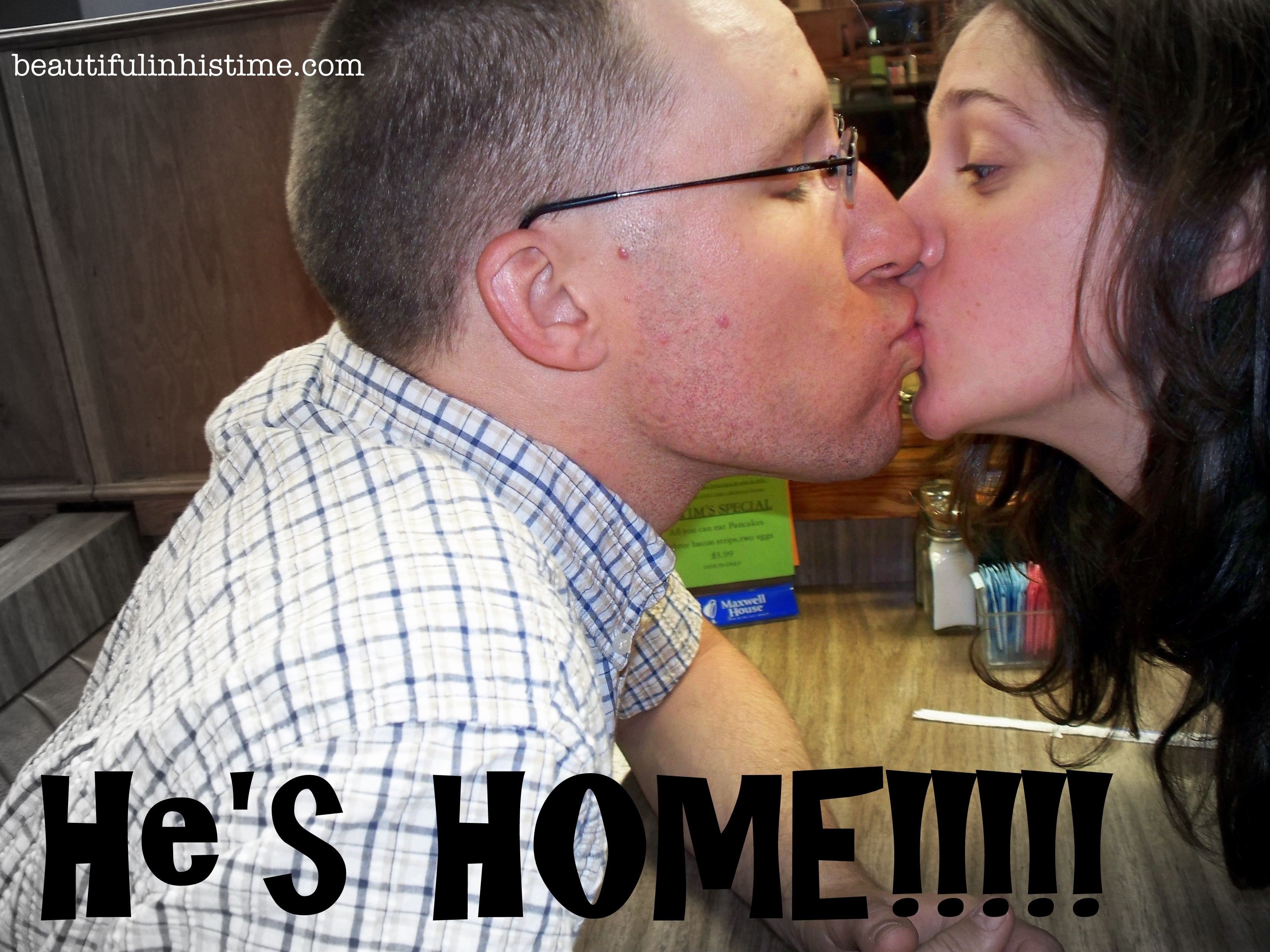 Taking his deployment photo off of the wall at church: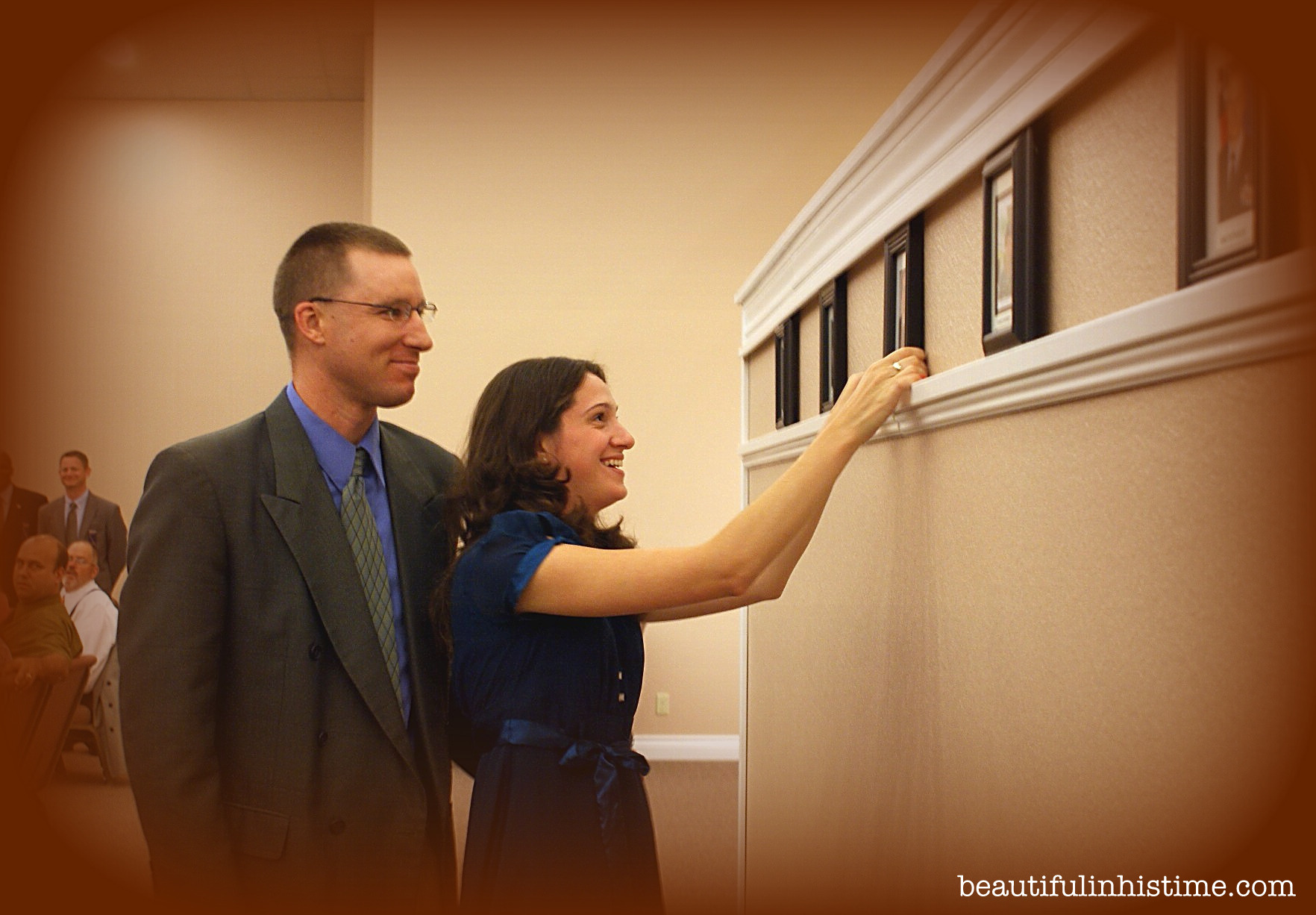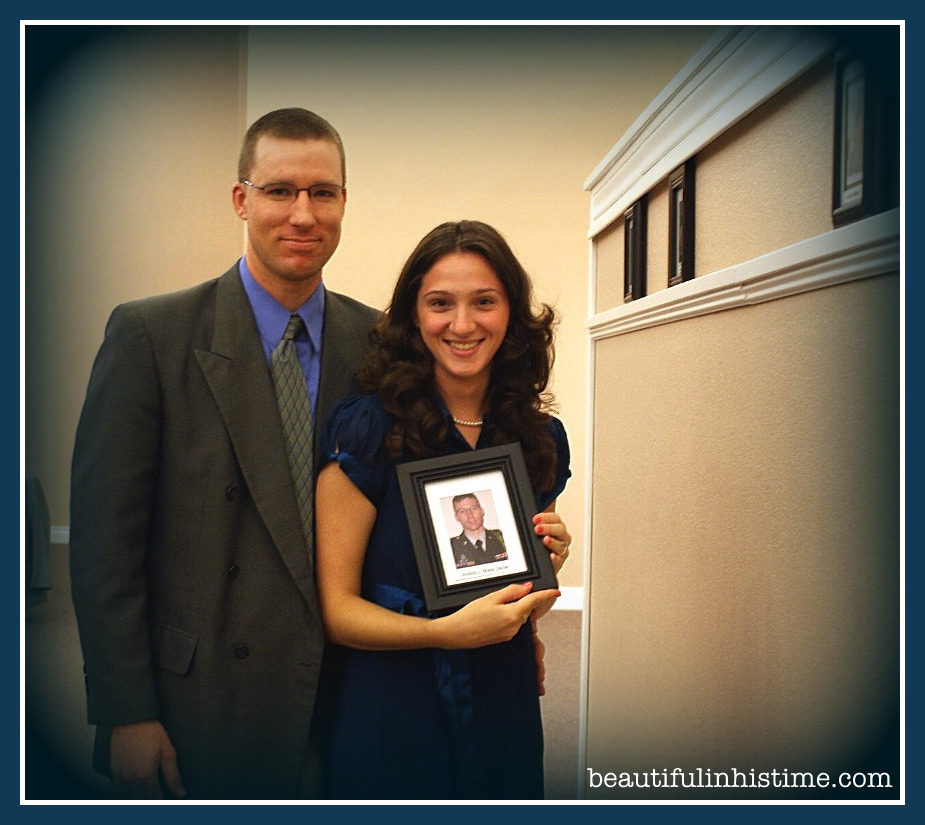 Date-night, July 2009: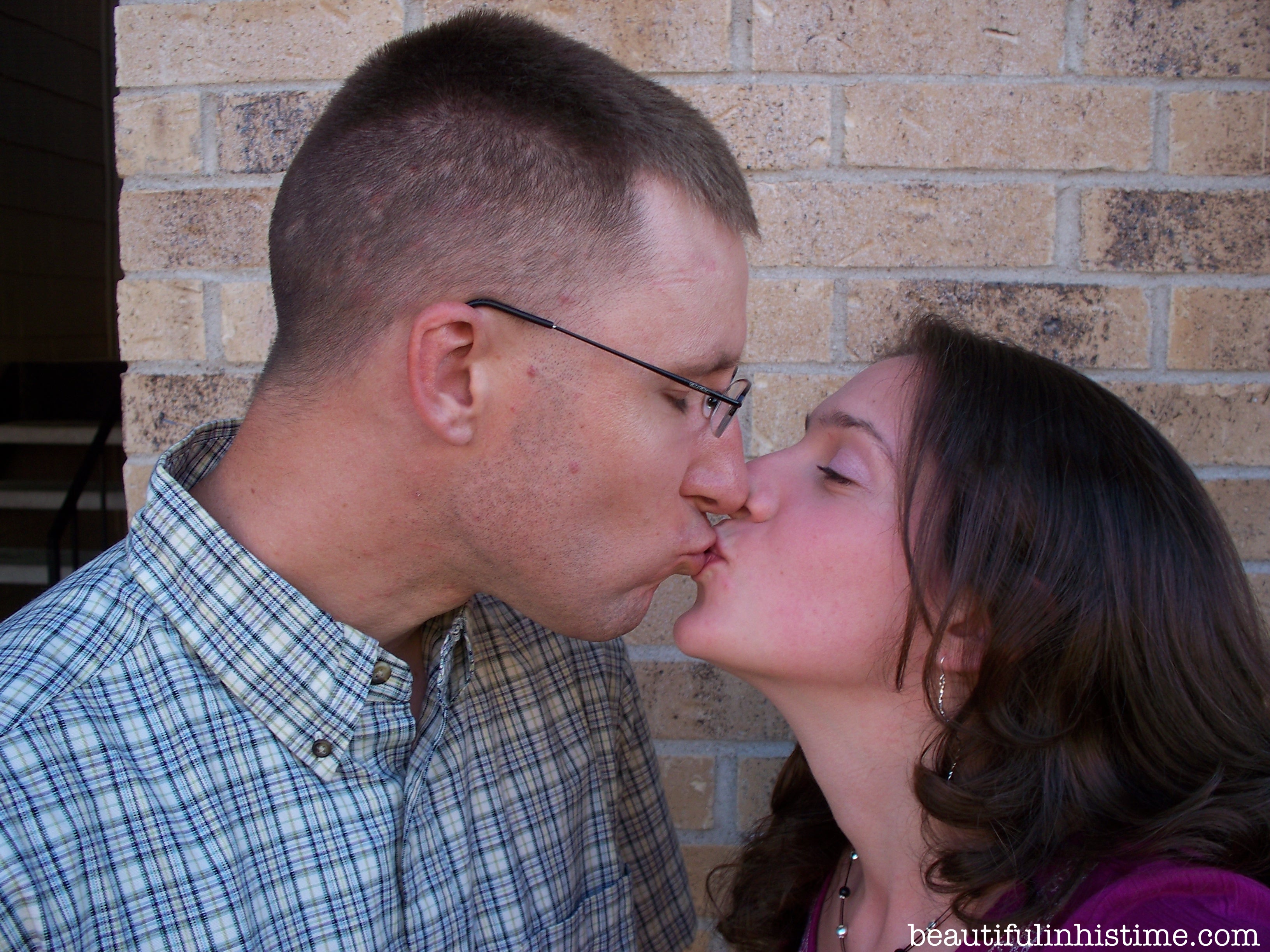 After a long day of hiking to the top of "Enchanted Rock":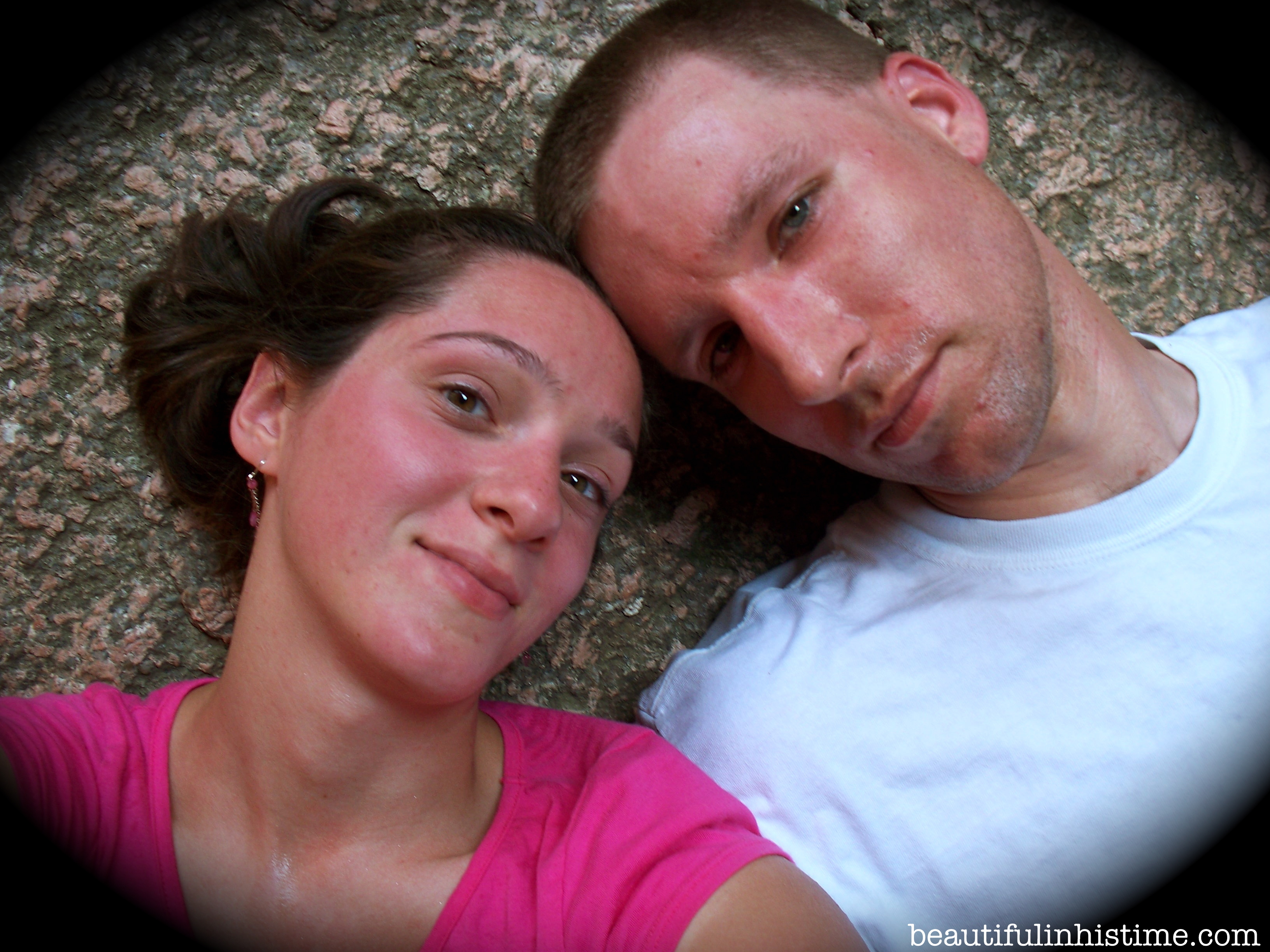 Our last day in Texas, after getting our household goods taken away: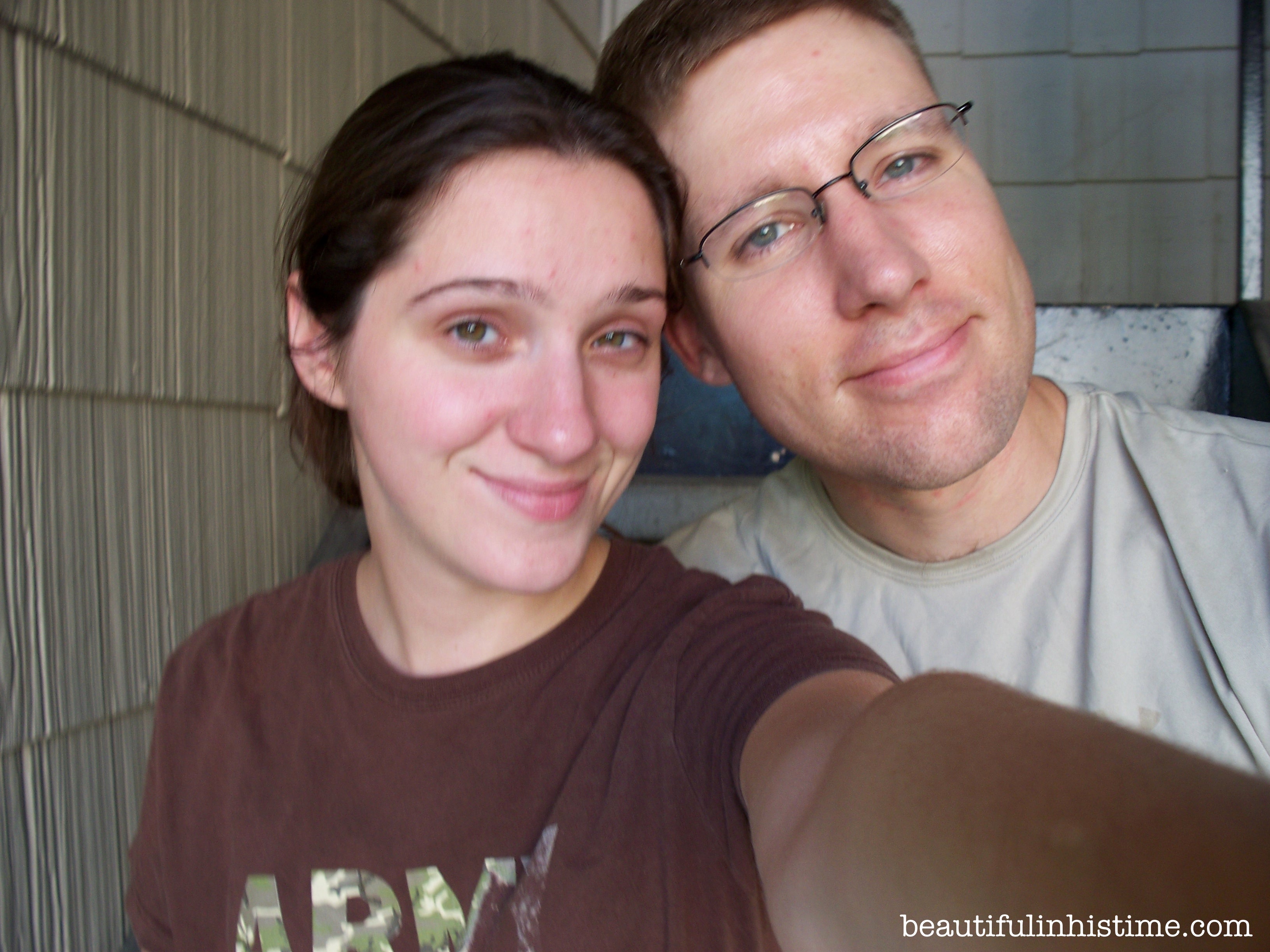 Arriving in Elizabethtown…the first sign for Fort Knox: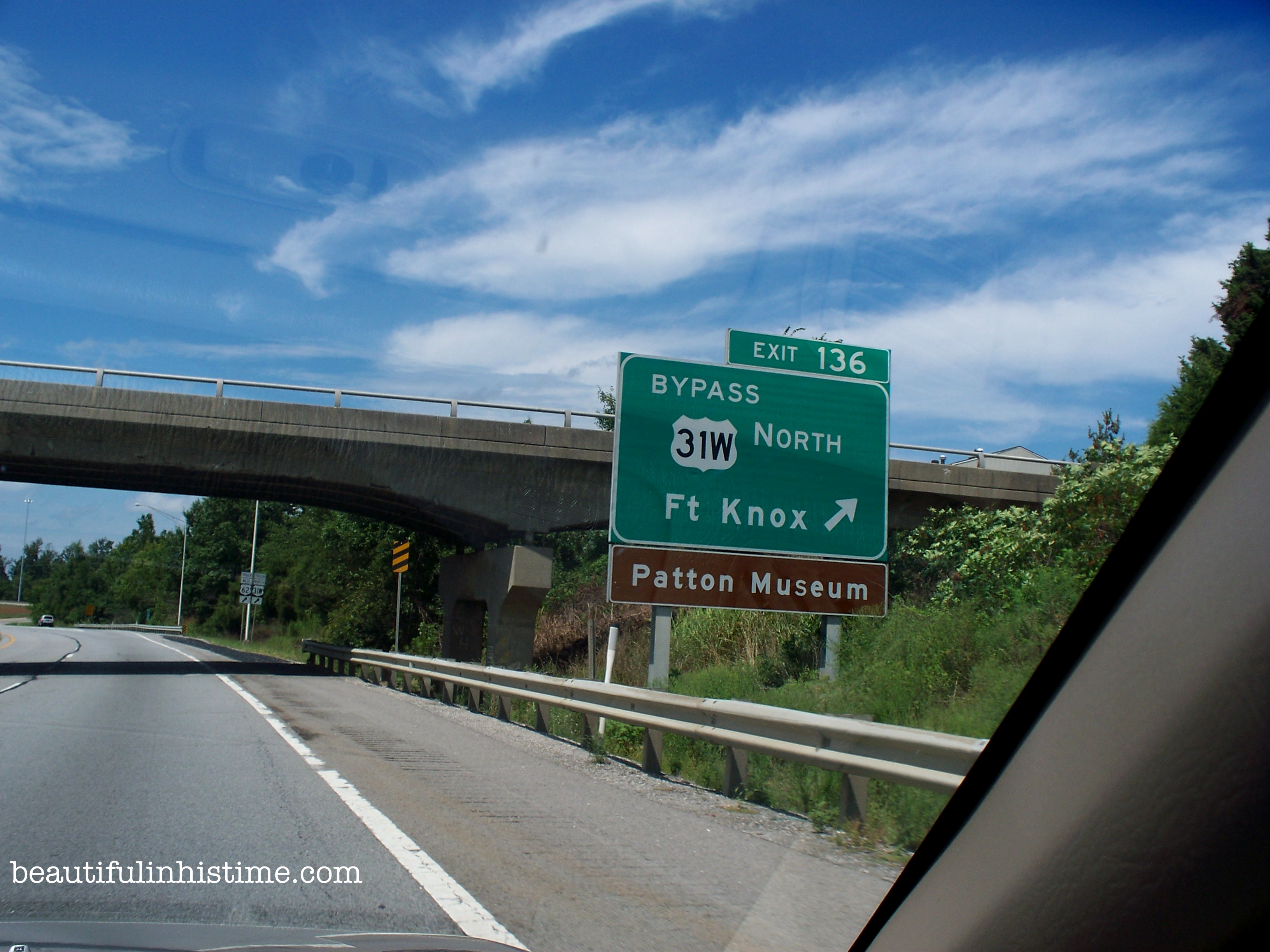 A trip down to Nashville, September 2009: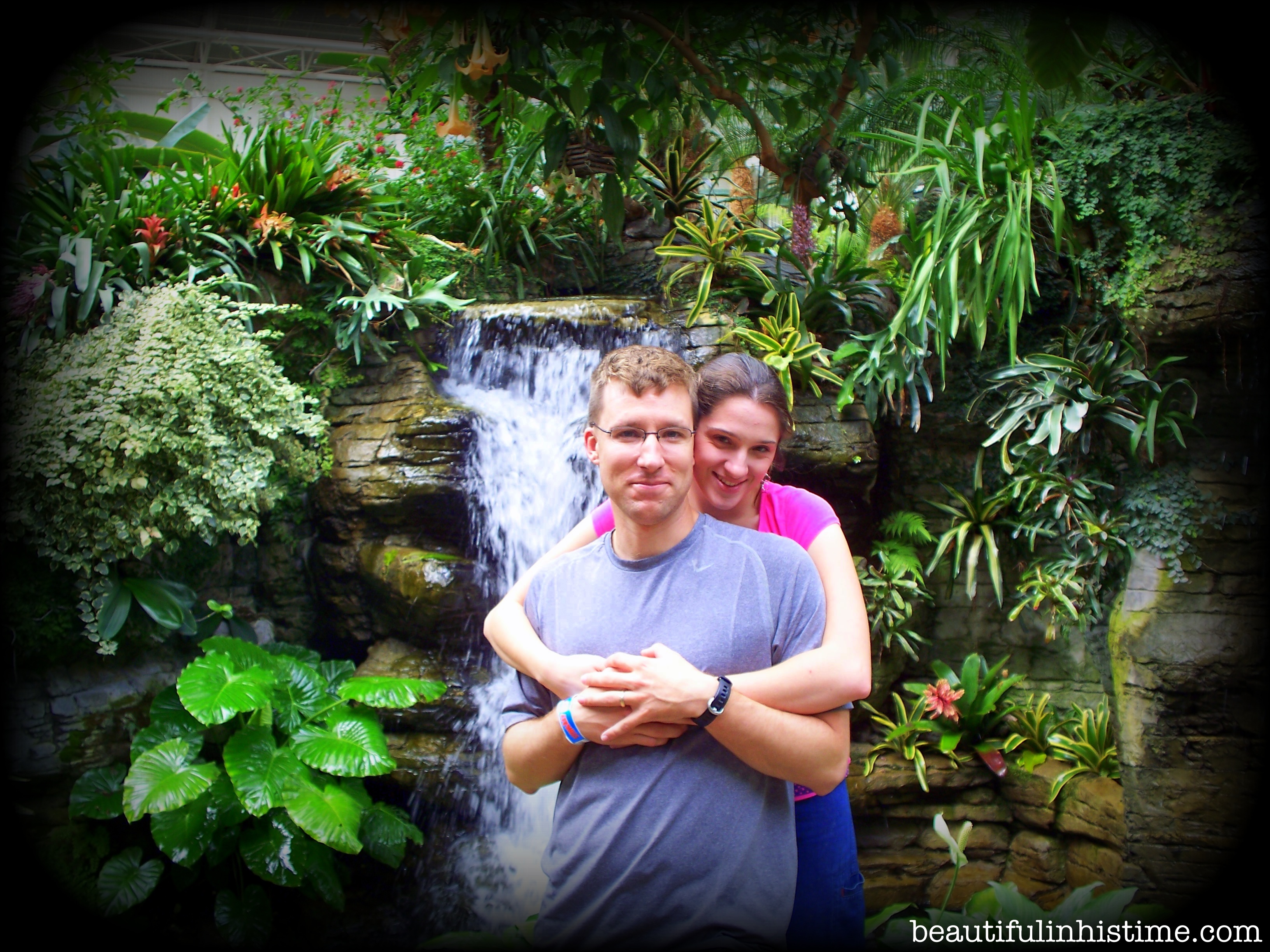 December 2009, shortly after we found out we were expecting Ezra:
February 2010, on our cruise to the Bahamas.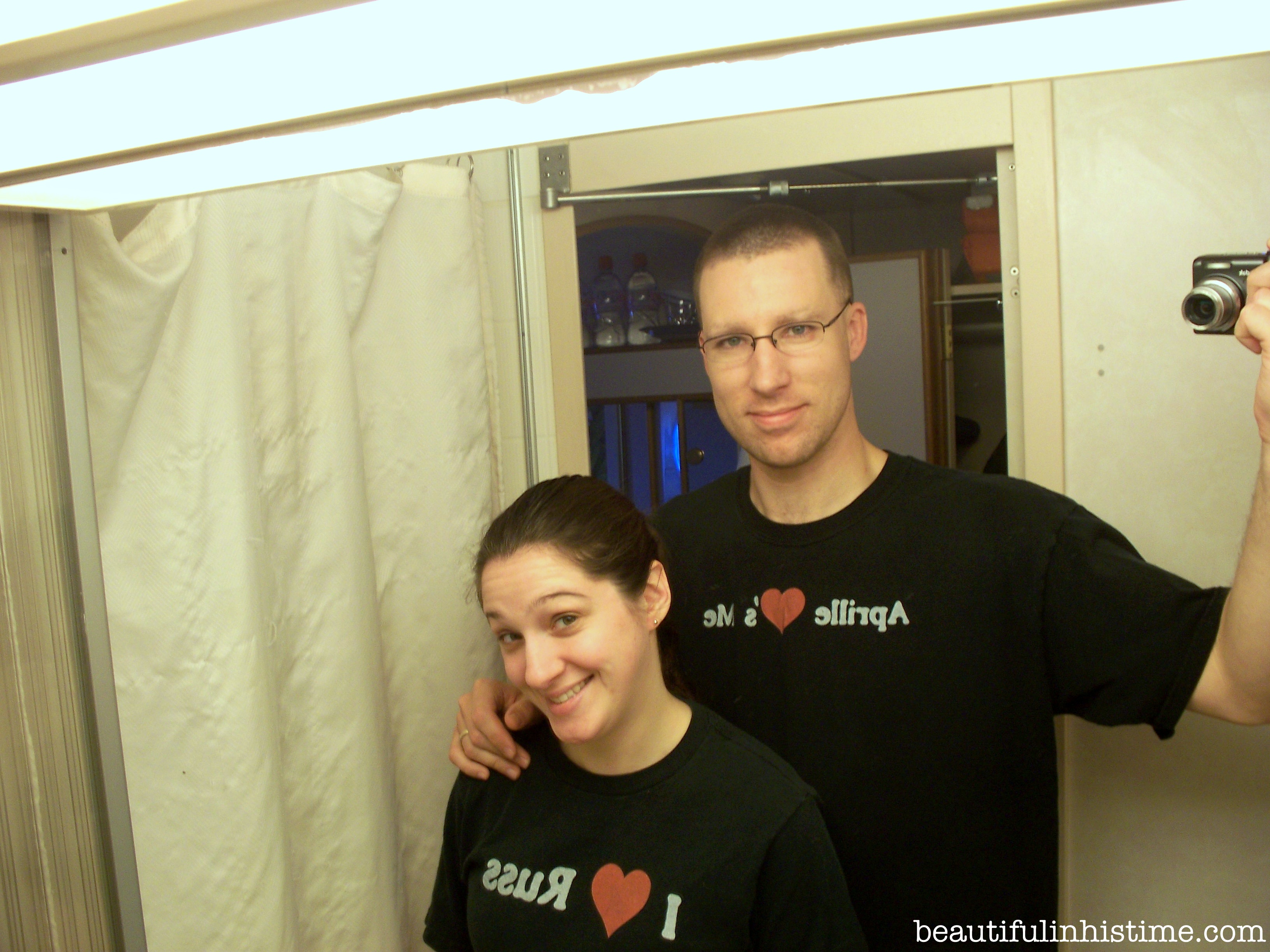 Our Second Anniversary: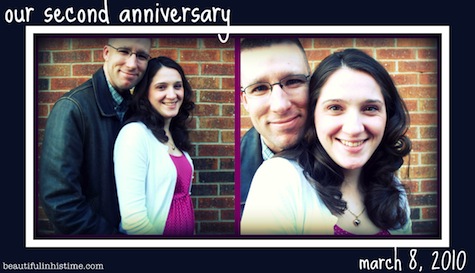 Ezra's baby shower, May 2010:
Travis Tritt Concert, Summer 2010: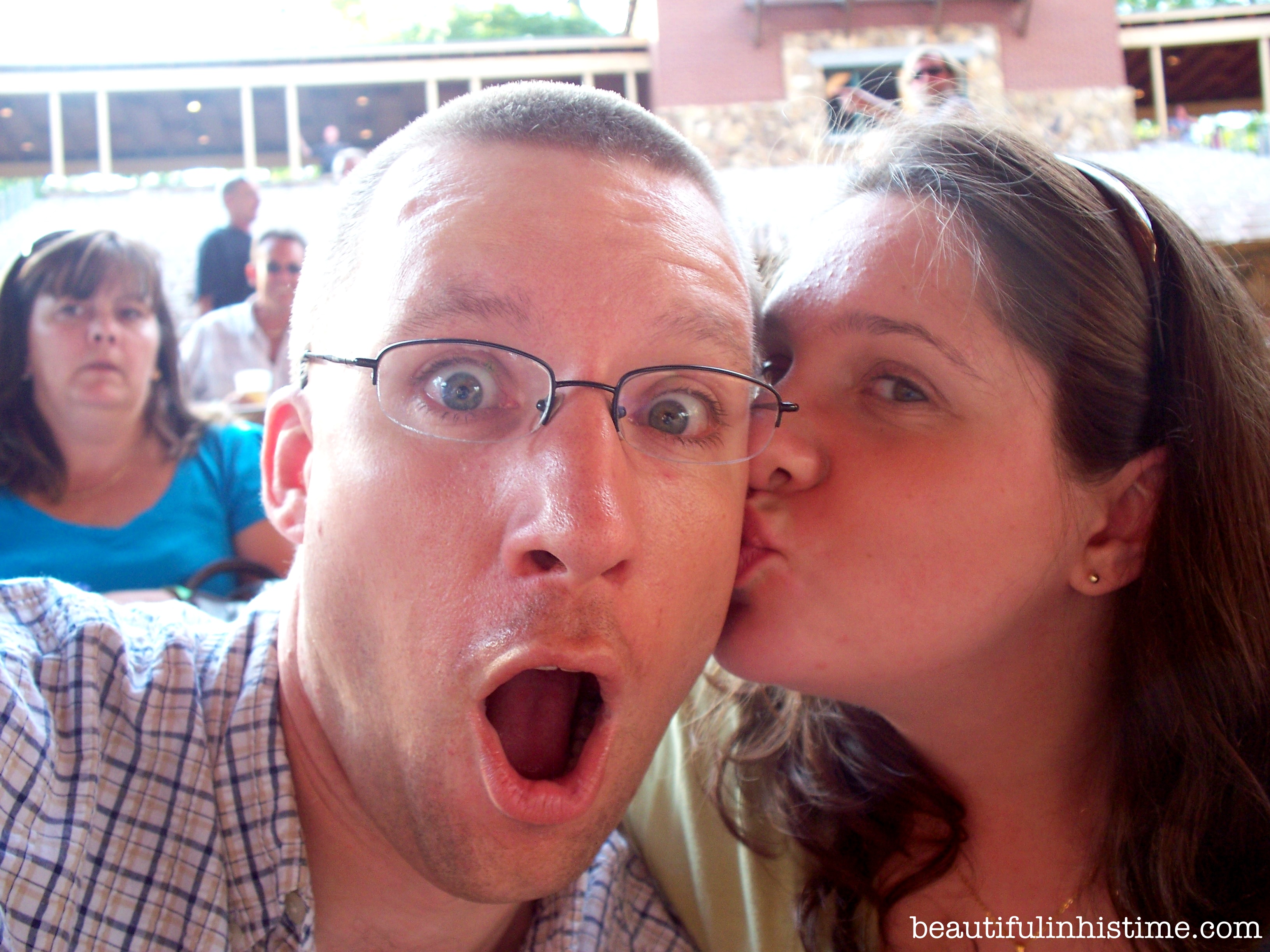 Ezra's Birth, September 2010: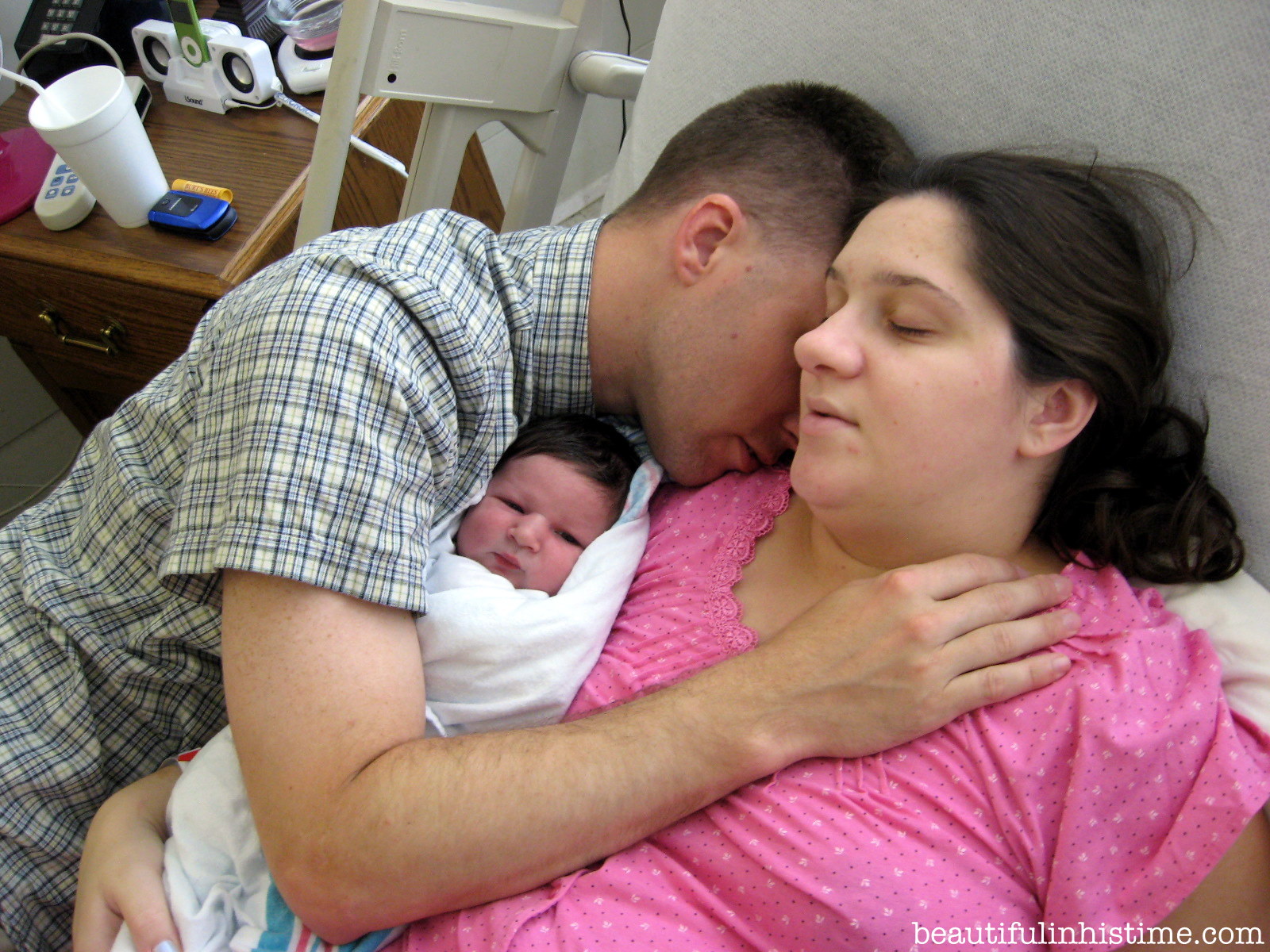 Russell's promotion to SGT, November 2010: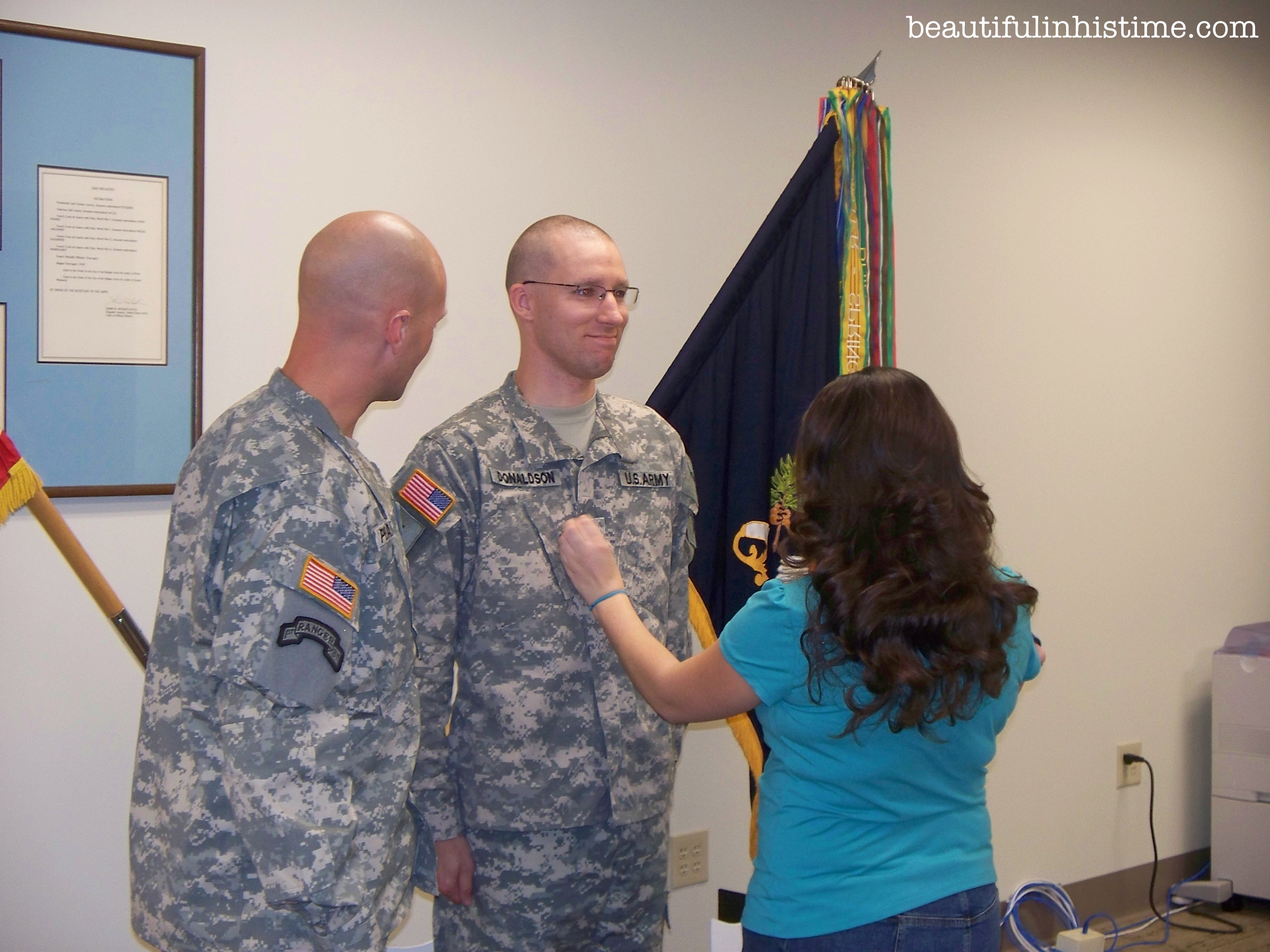 Christmas 2010
(It was a "tacky sweater" party!)
Deployment Day, December 2010: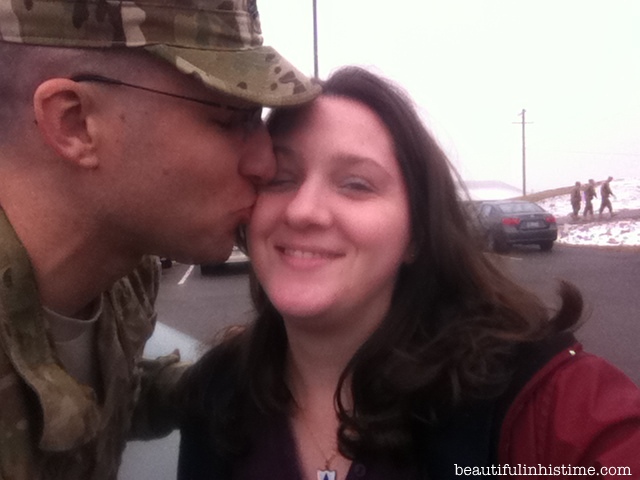 RnR Homecoming, September 2011:
Darius Rucker Concert over RnR: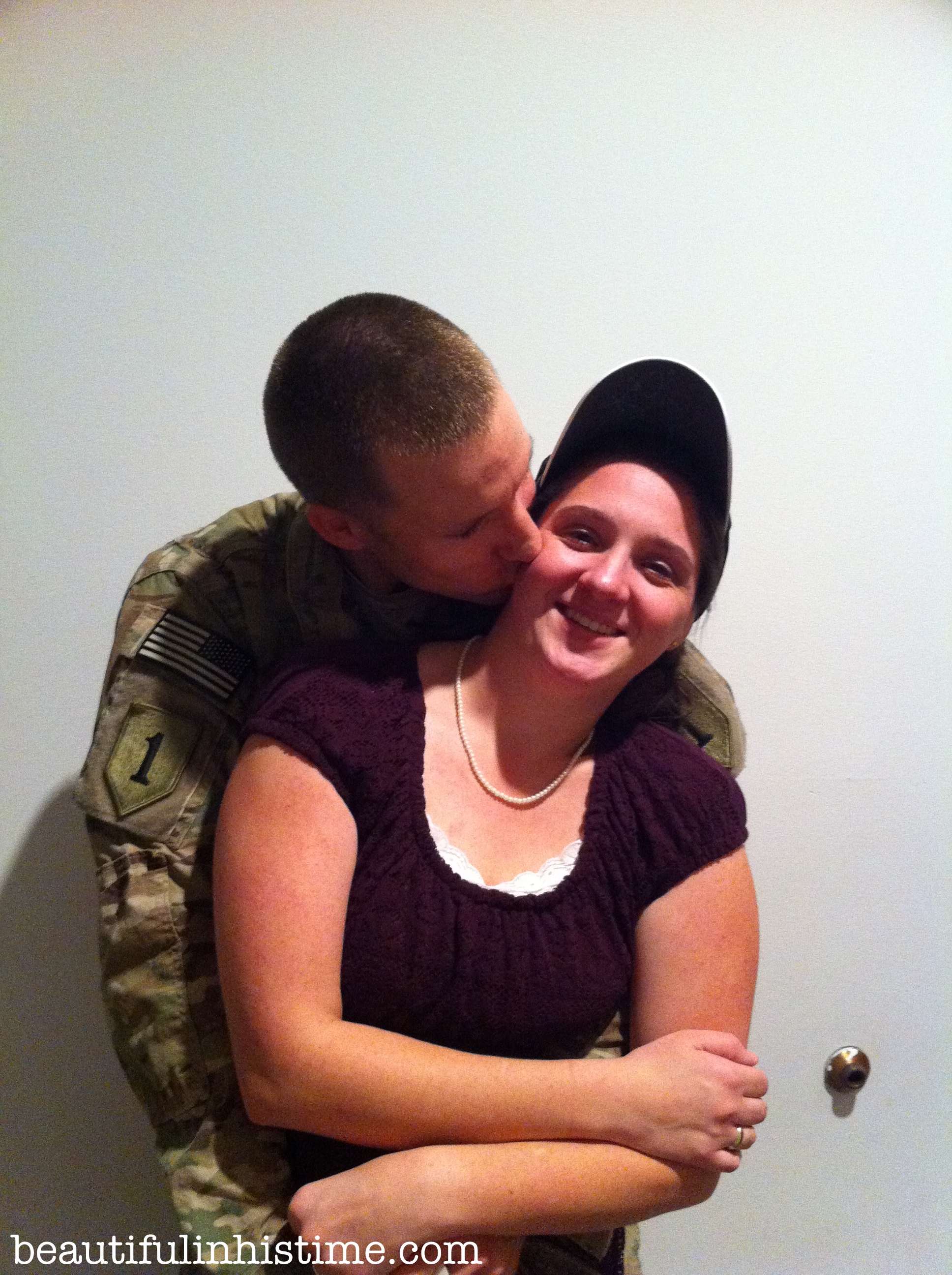 The end of RnR, when Russ had to go back to Afghanistan: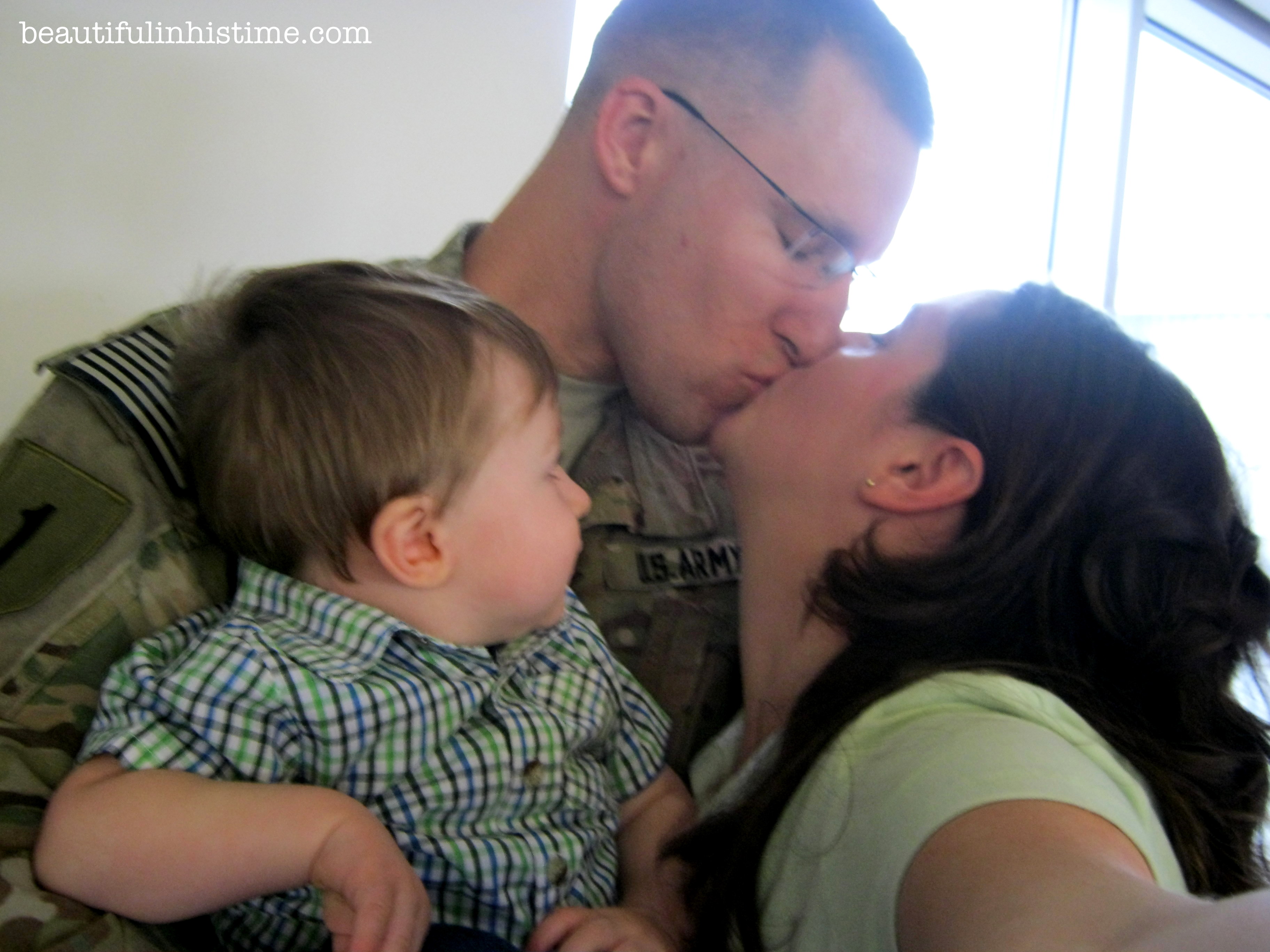 Homecoming, New Year's Eve 2011: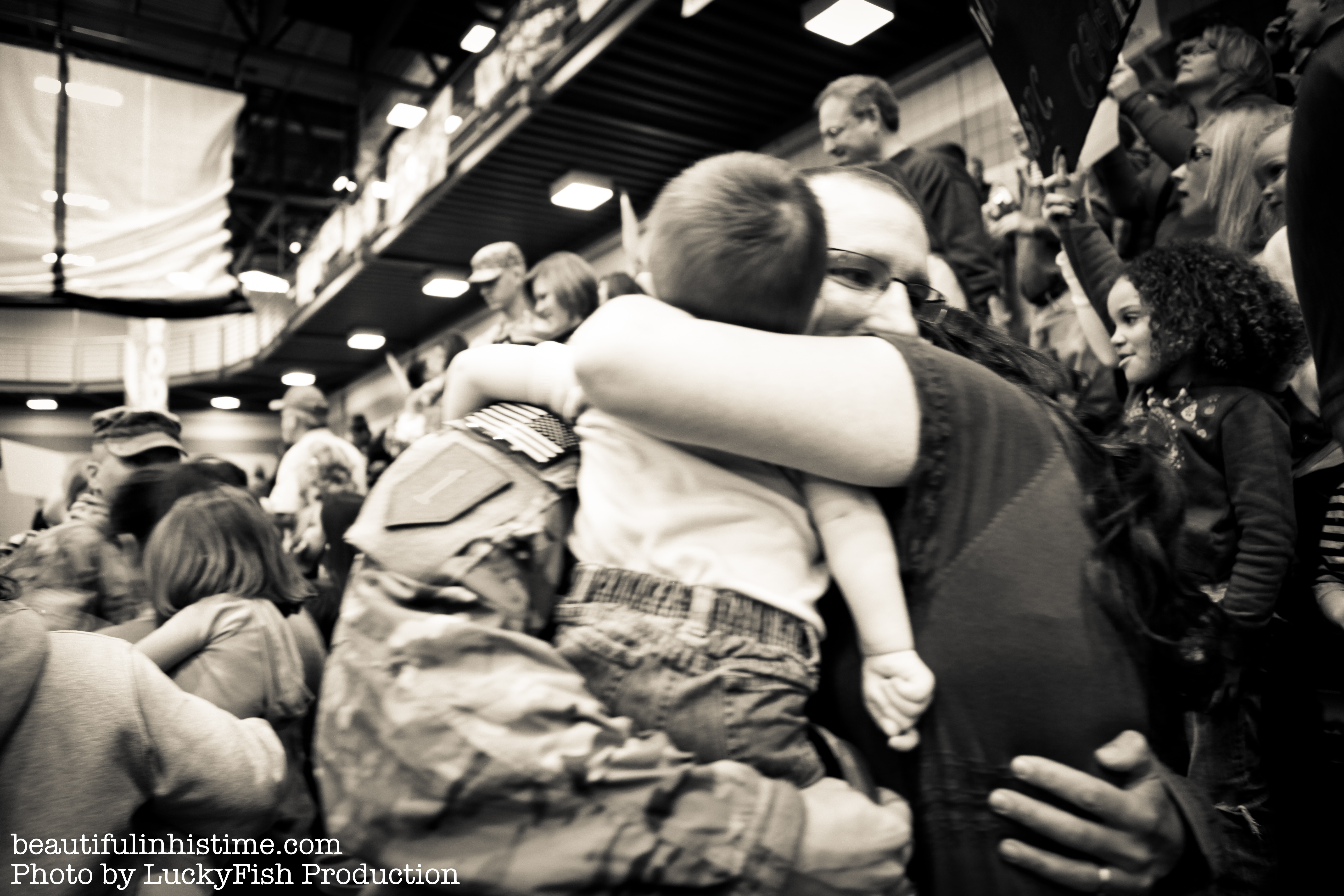 Our first (and last) military ball, March 2012:
Christmas 2012: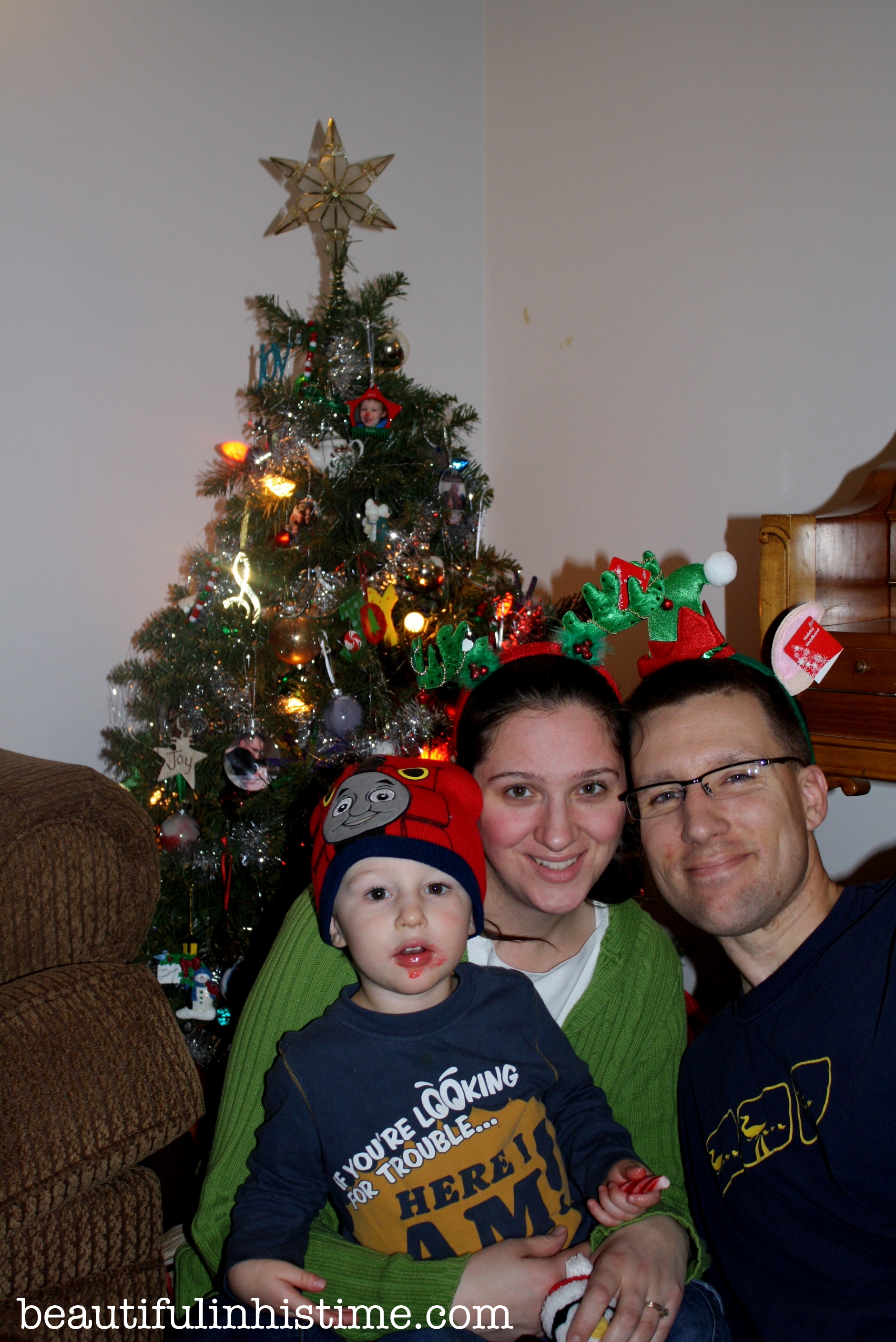 February 2013: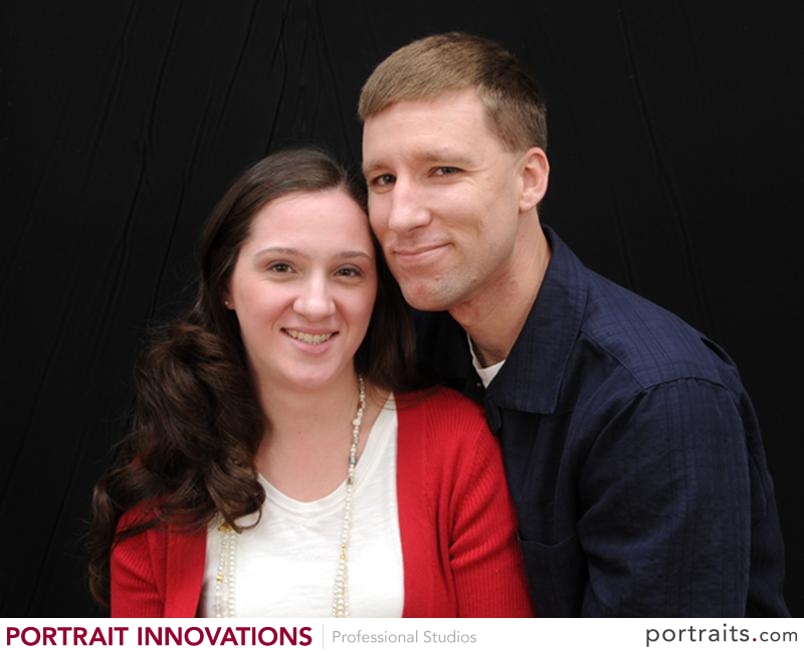 I'm so thankful for these last five years and all we have been through. We are stronger, more comfortable with each other, more united, more in love… here's to the rest of our lifetime together!