A dad's perspective on creative discipline and special needs parenting
Beautiful in His Time is a participant in multiple affiliate marketing programs. The author of this blog may receive commission for purchases or clicks made through links on this website.
---
This is a guest post by my husband, the father of my child and co-parent with me along this special needs parenting journey. The content and style may not match what you are used to. My husband is still trying to figure out this dad thing, and learning how to discipline been quite overwhelming for him. This post is a brutally honest look at both his own personal fatherhood struggles (as a combat veteran who missed an entire year of his son's life) and the struggles unique to special needs parenting. This post was written before our son was diagnosed and before my husband was diagnosed with Generalized Anxiety Disorder, so there was still a lot of uncertainty that we were trying to sort through in the parenting department. I hope that you will read this with these factors in mind, and offer compassion rather than judgment.   
To read more of my husband's perspective, post-diagnosis, read this post: Life as a special needs dad (when you have an anxiety disorder)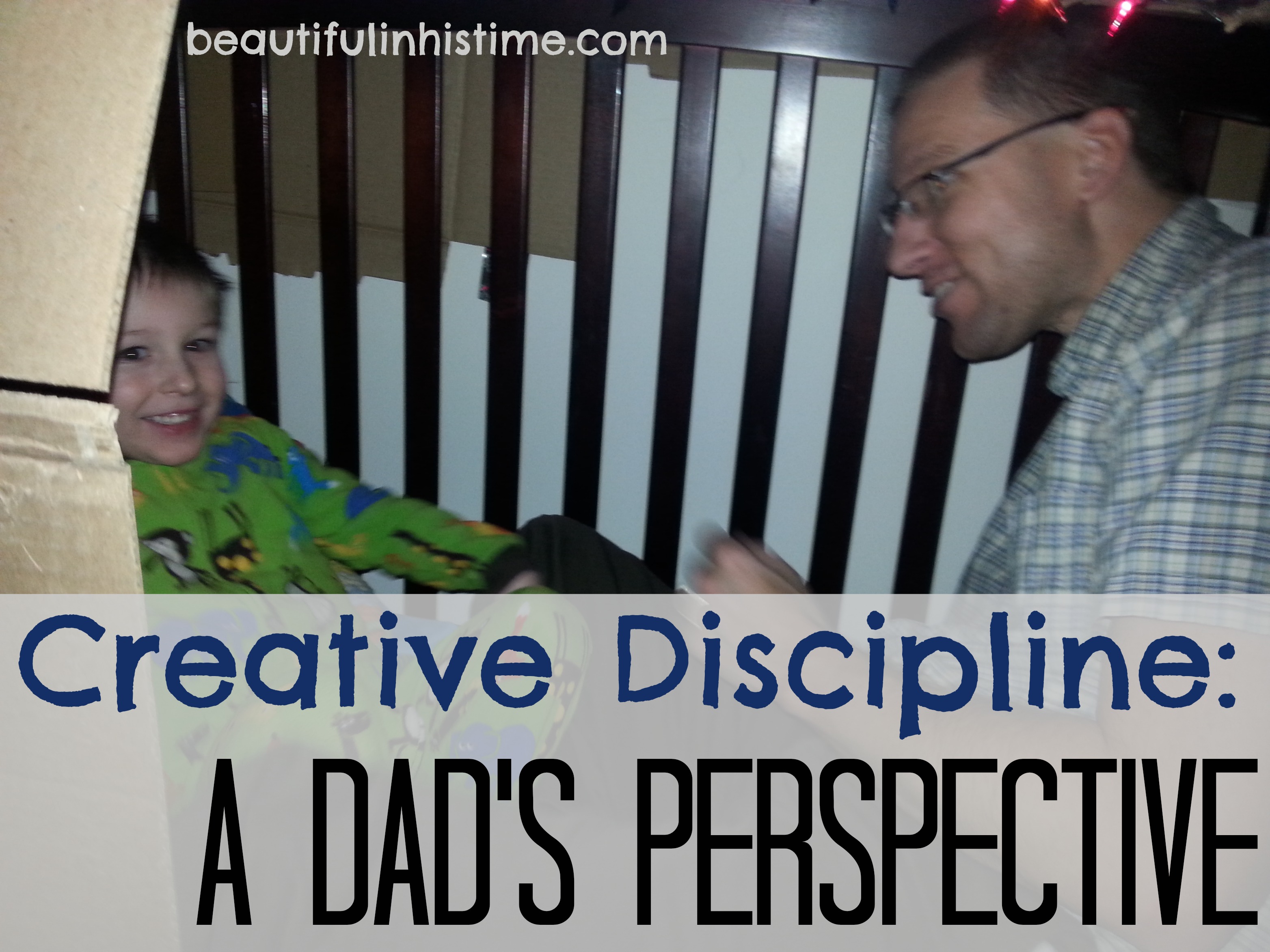 My son is great.
I don't really know him even though he is 3 years old, mostly because I spent a year away from him and then have spent a lot of time away from him every day because of work.  There are far more moments where I feel like he is not even a blood relative than I feel like he is my son, as I have written about here before.  But those moments are decreasing in frequency over time, and I feel like I know him enough to say that he is great.
So why is he such a pain in the rear end?
Seriously.  I don't know what is wrong with him.
"Oh it's just the terrible two's three's." (or perhaps the rest of my freakin' life)"Oh he is just acting out."
"If you wouldn't spank him, he would obey."
"You need to spank him more."
"You shouldn't let him cry himself to sleep at night."
"You shouldn't let him make the rules."
And so the wildly uninformed and unhelpful fad of Assisted Parenting goes.
And it doesn't help, because we don't know what to do.  Our son is not a bad kid, and I don't mean in the sense of "my son is not bad, I don't know why he shot all those people."  Ezra is a genuinely good boy.  He literally gets excited about helping with chores without even us asking him or having to tell him to help.  He randomly vomits nuggets of wisdom about how it's right to be nice to people and follow the rules.
But then he pushes other kids.  He can't share toys.  And oh yeah, he smacks my wife in the face. Hard.
I told Aprille before we had kids (and I think before we were married) that I would not tolerate my kids being blatantly disrespectful to my wife.  I also am of the opinion that the way to raise a good kid is to spank them enough that they would rather do good than endure such horrible pain.
But it's not working.
And we don't know why.
I am honestly thinking that there may be something emotionally/mentally, or physically wrong with my son and it is causing his lack of self-control and creating such blatant disregard for rules he knows very well.  But just like the pearls of wisdom from every parent on the internet who knows better, I can't prove any of it to be true.
I can only try.
Like with his bed-house.  I made him what could possibly be the perfect blend of inexpensive and wonderfully awesome bed.  He honestly didn't deserve it, but I knew he would enjoy it.  And he has.  And the number of times he has cried himself to sleep has gone down.
For now.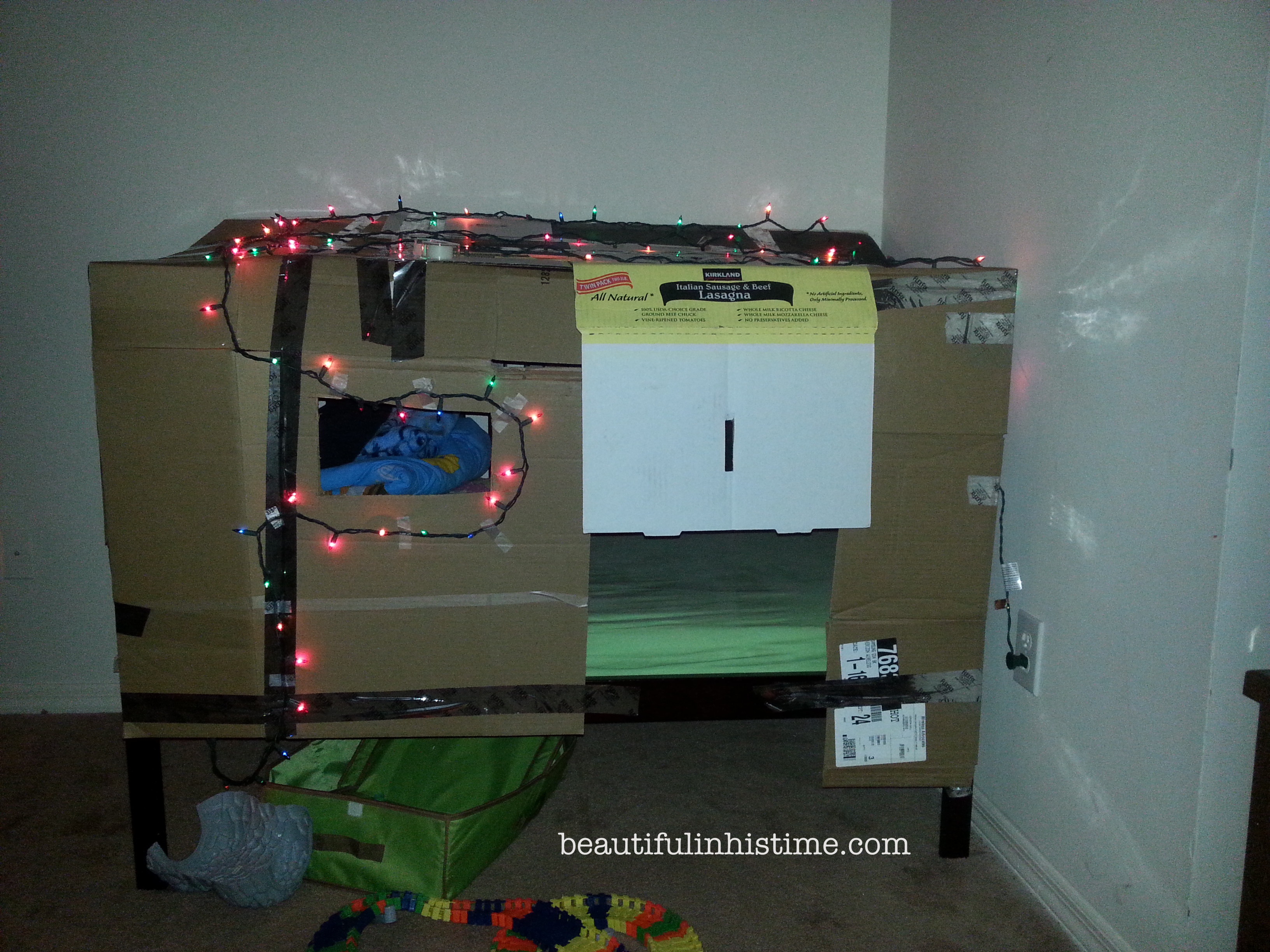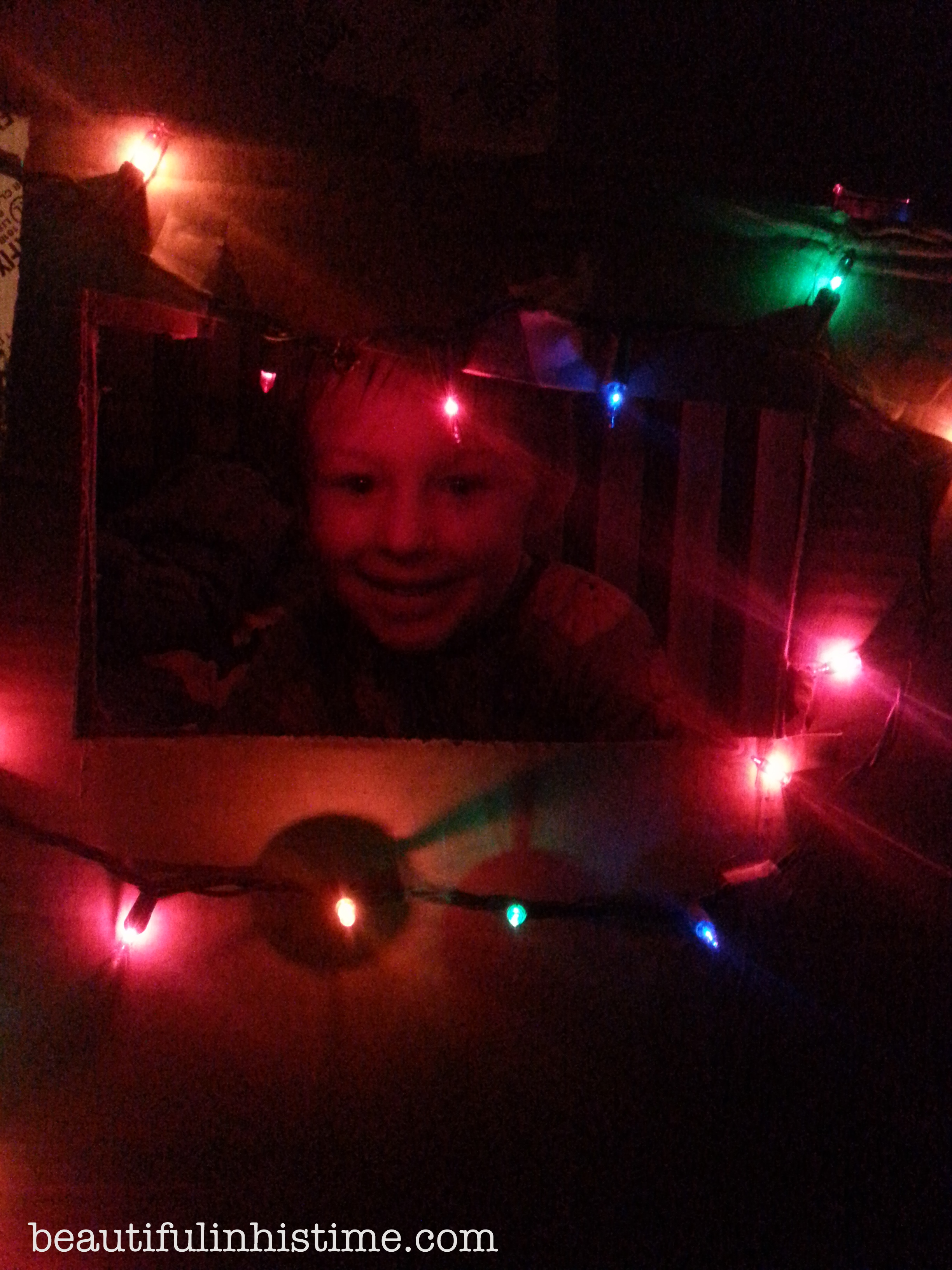 But heck, I'm just glad it worked.
So, yes, I've tried spanking him.  But, as I said, it doesn't work all the time.  So what do we do?
We have taken to come up with creative ways to displine him.
For example, tonight I gave him a choice of discipline in response to his bad behavior:  he could face the wall and stare at it quietly or he could get a spanking.  He chose to face the wall.
I told him that was a good choice, although it was really the harder one.  We pretty much ignored him for almost 10 minutes while he stood there quietly.  But it worked.
When I told him he could get out of punishment, he was actually happy and ready to listen and obey.
I had life figured out before I got married.   That changed a little when I got married, but I wasn't too far off the mark on how to have a good marriage.  It's just a hard thing to actually do consistently.
I had parenting and discipline figured out before I had kids.  Now, I want to time-travel back to talk to myself and go "ARE YOU FREAKIN INSANE!??"
As much as I want to follow God and make my life Christ-centered, I also want to be a good parent, husband, employee, etc.  But it's so easy to forget the point.
Centering on God and Christ means aiming at that and making that the target.  My aim is going to change as my position moves.  And while my target is the same, the aiming is going to be different based on what is going on and also based on who is doing the aiming.
I would love to just reach back to my roots and go: (best read in a thick southern voice) "Whell lemme tell you what, the Bible says 'spare the rod and spoil the child!' (Prov 13:24)….  But that only works sometimes."
My son is a person.
A person I desperately want to fall in love with God who is the most awesome person I know.  But I have to help and discipline him to do that in a way that works for him.  And that means sometimes I might have to do something that looks a little strange or doesn't really fit with what I think is the best way to discipline.
(But then again, if you told me 10 years ago that I would find Chris Tomlin's music inspiring and infectiously praise-inducing I would have said you were not right with God.)
My point is not spiritual rigidness vs looseness.
Its about maintaing focus on the goal.
And when I become more focused on the method I am using to reach that goal than the wonder of the actual goal itself, its time to get creative and do something very different that will re-center my attention and my focus.
I wish God would discipline me everytime I did something wrong.  But if He did I would be dead.  And I am not.  And I have no idea why other than the fact that He loves me and He is trying really hard (if such a thing can be said theologically) to make me reach the goal He has for me even if that means He has to take me places I have never been to before or thought I would go.
So who am I to suppose I can parent my child any differently?