Room to breathe, room to live
Beautiful in His Time is a participant in multiple affiliate marketing programs. The author of this blog may receive commission for purchases or clicks made through links on this website.
---
We moved into our new home over the weekend. After five days without internet, I'm finally back online and ready to write.
To start with, I'd like to share a bit that I wrote in my journal the day before we moved in:
April 5, 2014
We are mostly moved into our new house. The furniture comes tomorrow, but so much is already livable.
Ezra is napping in his new bed, well, or not. He's actually playing with cars and books, but, either way things are relatively peaceful.
I'm out on the sunroom sitting at a table graced with a vase of fresh-picked daffodils and crocuses and a cup of coffee in a new flowered mug I got at Goodwill.
In this moment, it feels like all is right in the world.
This house is so good for us – for my boys who need the room and space to breathe and play. 
This afternoon while I unloaded and unpacked yet another carload of our belongings, Ezra played by himself. The TV was on but he ignored it and played on the sunroom, almost completely oblivious to my presence. Maybe it's just the novelty of the new space and the new toys (inherited from his daddy's boyhood days), but I hope he finds peace here and that this becomes a regular thing for him.
Being here in the same house, but with space between us. 
I never really doubted that moving here to Winston was the right choice, but with each passing day I am more and more at peace that this is our place in the world – in a way I never felt in Texas or Kentucky. I want to stay here forever.
I want to grow my baby (or babies) here and raise them here and send them off into the world from here.
I want to entrench myself into this community and really settle. 
_____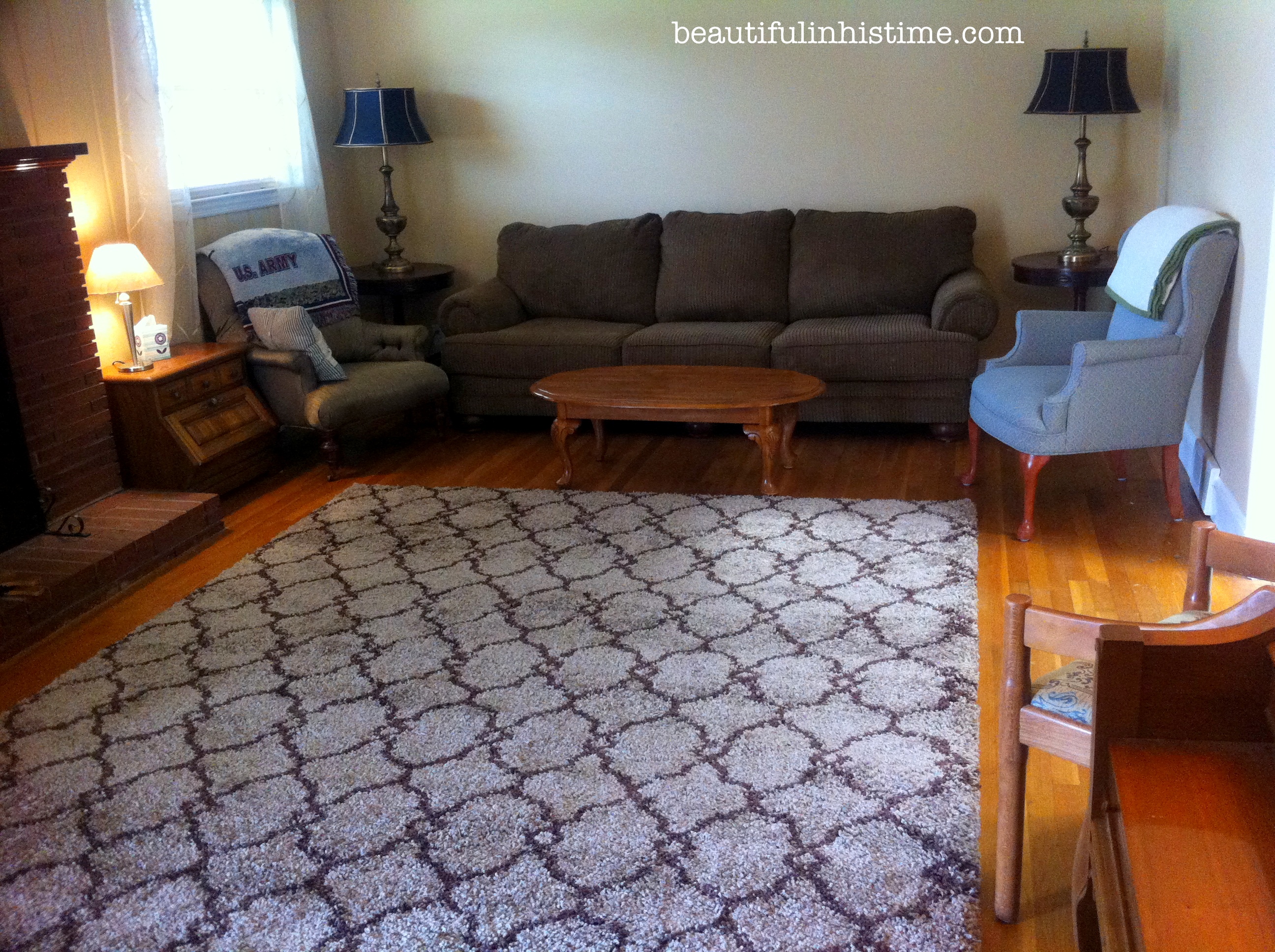 (Partial view of our living room.)
I greatly underestimated the negative affect living in a 2-bedroom apartment had on my family's mental health.
I wanted to be content and grateful and think of all of the millions of people around the world who live in 1-bedroom huts and houses or slums and count my blessings and all of that stuff. Because I want to be above having a spoiled American complex.
But the truth is that we were going crazy over there and now that I have more space I can see that so clearly.
I can see how being unable to turn around in the kitchen or have any counter space made me not want to cook. 
I can see why Russ and I trying to work together in the kitchen almost always ended in anxiety for both of us. 
I can see why I always felt like I was trapped and wanted to run away.
I can see why Ezra was always up in my space and would never leave me alone – simply because he had no where else to go. 
Here it's different. There is ROOM and SPACE and I feel like I can breathe. Ezra can play in the basement playroom or in his room or on the porch; I can work in the kitchen; I can blog in the kitchen, living room, sunroom, or my snazzy new office.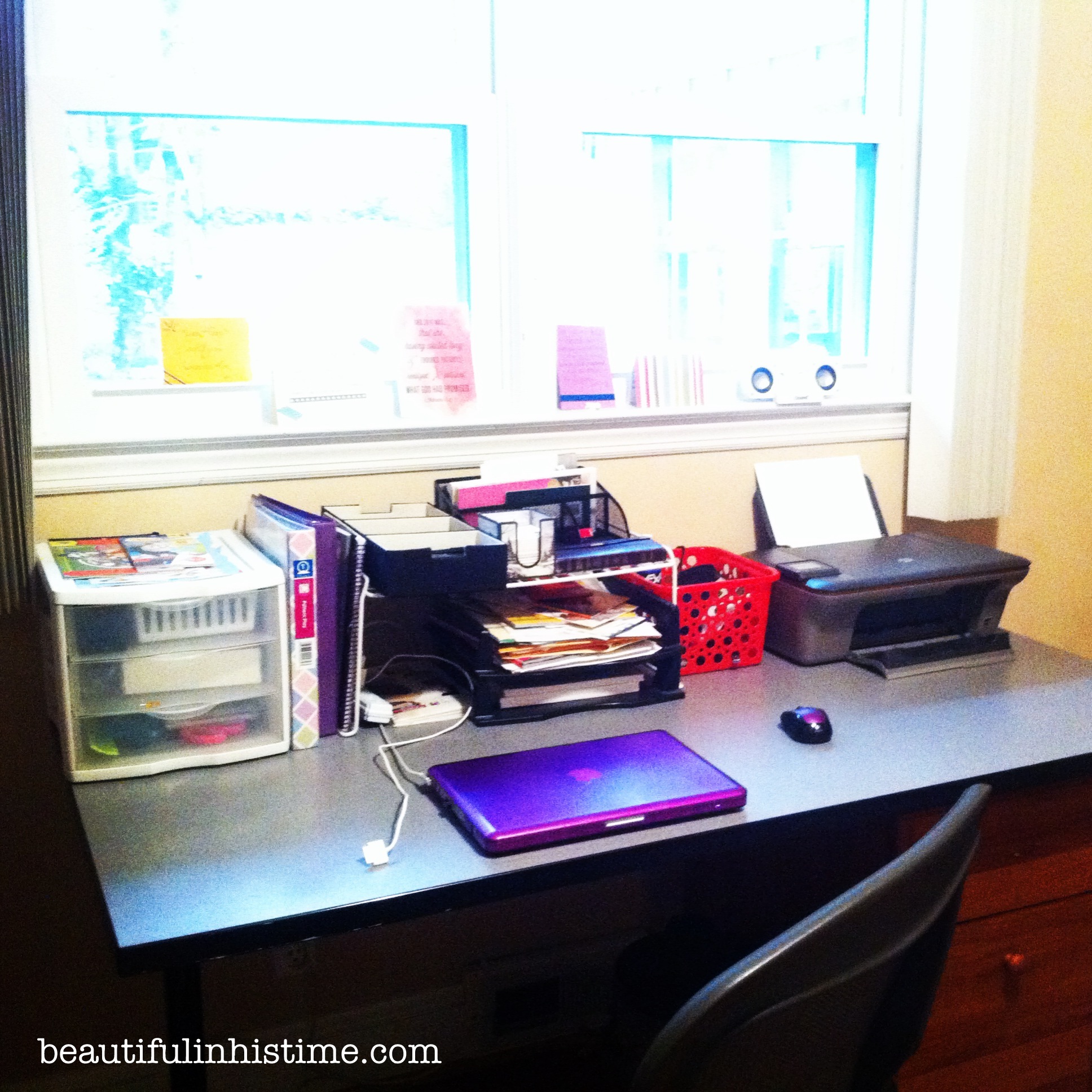 I can sit in my living room or my bedroom chatting with a friend on Voxer while Ezra who is in the basement watching a show has temporarily forgotten I that I exist. And I love that.
Yes, sometimes he comes to find me and bug me, but now it takes him a lot longer to find me and I like that.
Last night while I was cooking dinner, the boys played soccer in the front yard and I got to be alone.
And Thursday morning, I made a casserole to take to MOMS group while he watched a show in the basement.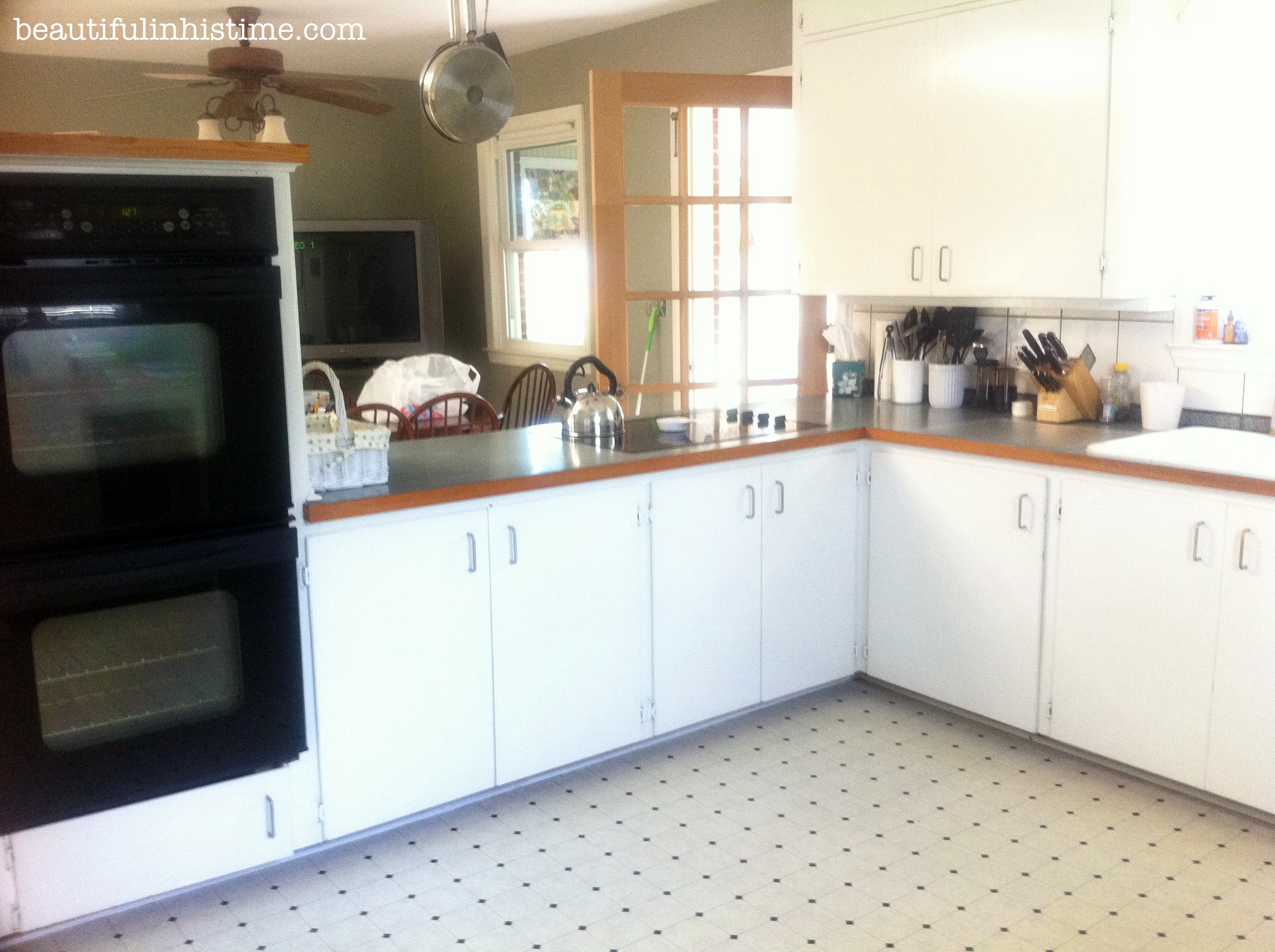 (A portion of my new kitchen space.)
I suppose I could go on, but I think you get the point.
I'm sort of afraid that it's just the novelty of it all that is giving me this space and that this amazingness is going to wear off in a week or two, but for now I'm enjoying the space and the breathing room and the inability to have alone time even when other people are in the house.
Also, Ezra has decided that he loves puzzles. I've written this whole blog post at the kitchen table while he has sat next to me doing puzzles. And that's really nice.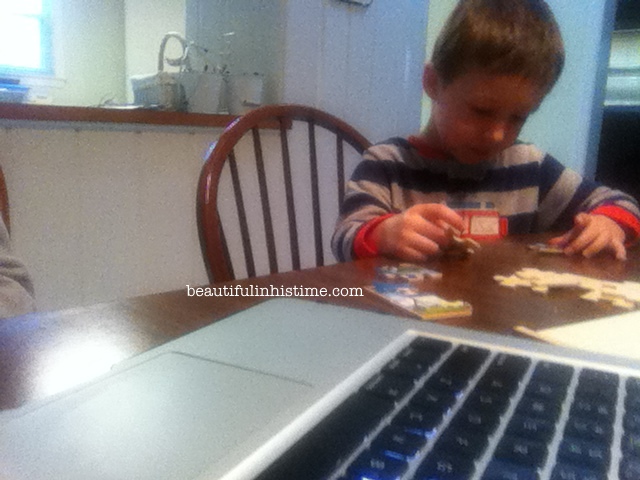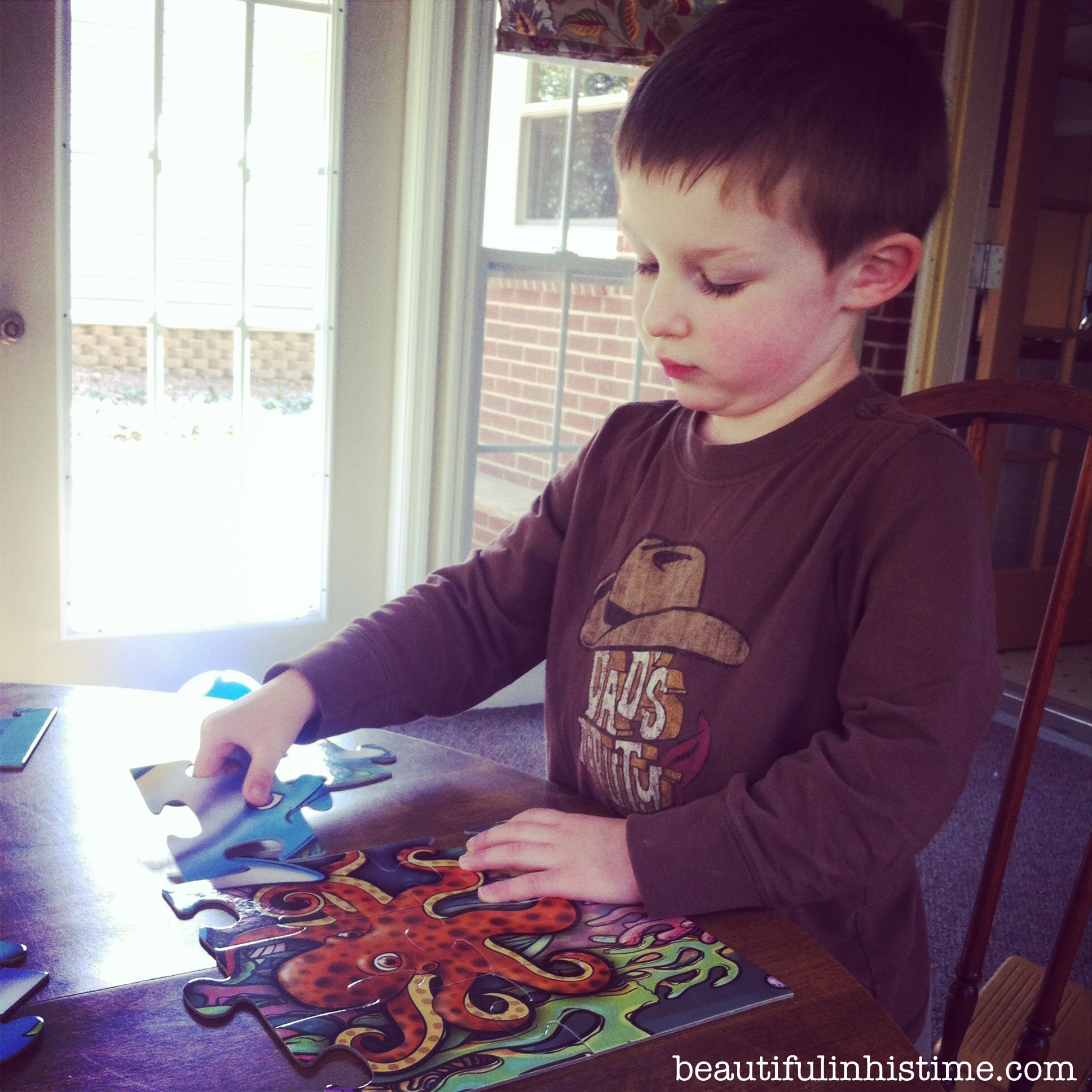 Now if I could just get him to stop waking up at 5am…