Three words you might need to hear today
Beautiful in His Time is a participant in multiple affiliate marketing programs. The author of this blog may receive commission for purchases or clicks made through links on this website.
---
It hasn't been that long since I was reminded that the mundane matters. But ever since then, the message has gotten stronger every day.
I've heard that still small voice, a gentle whisper in my right ear as I wipe the bottoms and the noses and breath a sigh of…life.
And he says "This isn't small." 
I don't think that the moms of years gone by struggled with this as much as we do. Maybe they did because I'm sure they had their own insecurities. But they didn't have to compete with the cyberworld where at every turn we are surrounded with bloggers, DIYers, book-writers, fledgling authors, Bento-box makers, homeschoolers, at-home gardeners, work-outside-the-home mom-ers, and more.
And we know we shouldn't compare, but somehow it's engrained within the female psyche. Guilt, jealousy, discouragement, it all sets in – when we are swimming in peanut butter and jelly and poopy diapers.
But not anymore. I'm just not doing it. Because His voice keeps whispering:
This isn't small.
When I pull the frozen peas out of the freezer to microwave to add to the macaroni and cheese, and I sigh because I think I should have more energy for cooking and my family should be eating less grains: He says, "You are feeding your family. This isn't small." 
And when I'm trying to mix it all up with this child hanging on my leg, who then comes back to me a minute later needing me to kiss and rub my hair on his boo-boo: He says, "This isn't small."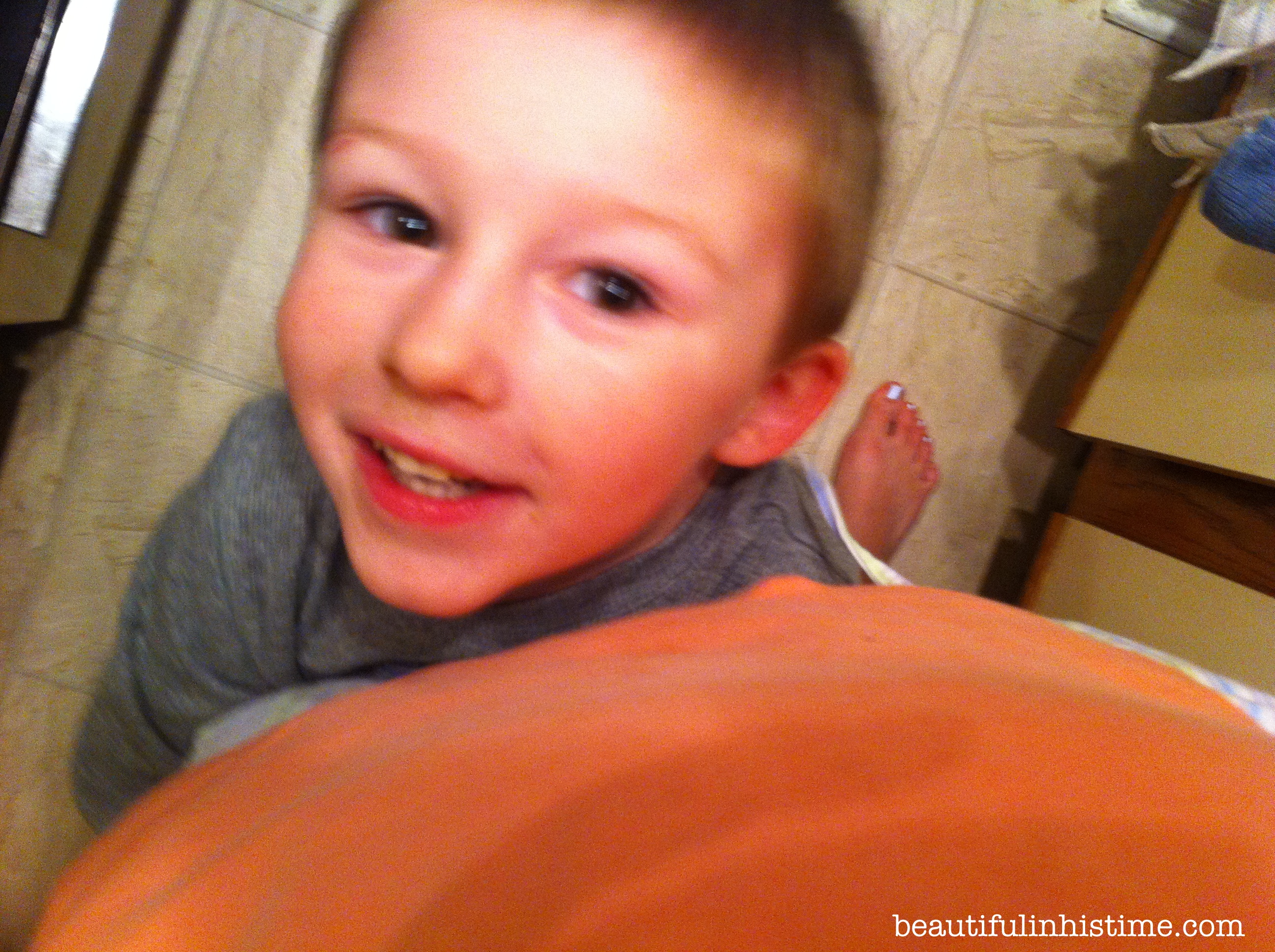 When I see the drafts sitting in my blogging folder because I just can't seem to get it together enough to actually get them published, and yet I take the time to sit and write this instead: He says, "This – this isn't small."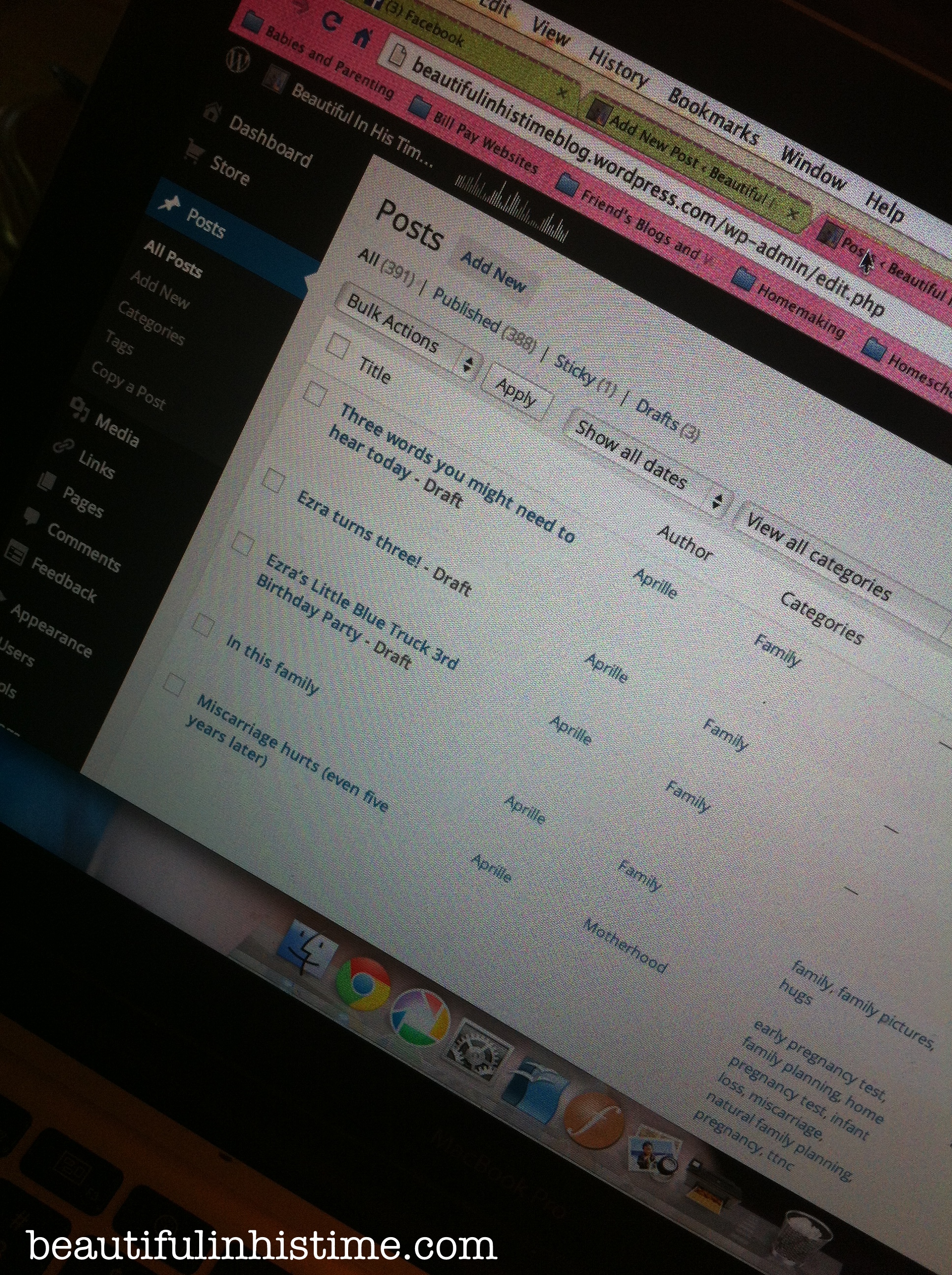 And when the husband sits next to me and makes jokes about what those "three words" might be, and I laugh; and when he sits down with a bag of gear to go through and sell, and I sigh because I can't even get a post written without him asking "are you almost done?"; and when he keeps talking and sets a timer for 1 minute because I said "just a minute," and I laugh in spite of my annoyance: He says, "This is marriage. And this isn't small."
I've heard his voice as the breath of music crosses my lips at MOMS group with a voice that hasn't gotten nearly enough practice, and I feel self-conscious; He says, "This is your worship. This isn't small."
I don't know that your day has looked like. I don't know if you've just landed a book deal or just caught toddler throw-up in your bare hands. Maybe it's third grade multiplication tables or teenage girl "boy drama."
It doesn't matter if it's not glamorous or you aren't getting any attention for what you do.
He sees it.
This isn't small.