On Writing Vulnerably ~ Part 2: The Motivation
Beautiful in His Time is a participant in multiple affiliate marketing programs. The author of this blog may receive commission for purchases or clicks made through links on this website.
---
In my last post, I shared how sometimes I am hurt by criticism and misunderstanding of my writing and how it has grown me.
In writing vulnerably, there is an inherent risk. I cannot escape it. This risk has threatened to keep me silent on more than one occasion.
But time after time I come back to this space, peeling back layer after layer of my innermost being – confessing my faults, sins, and insecurities for anyone to read.
And I've had people ask me why. What is your purpose? What do you hope to accomplish by writing so vulnerably?
For me, the answer was never more clearly answered than when my husband wrote this about me:
"She doesn't hide her mistakes. Instead she pretty much broadcasts them for the sake of giving hope…"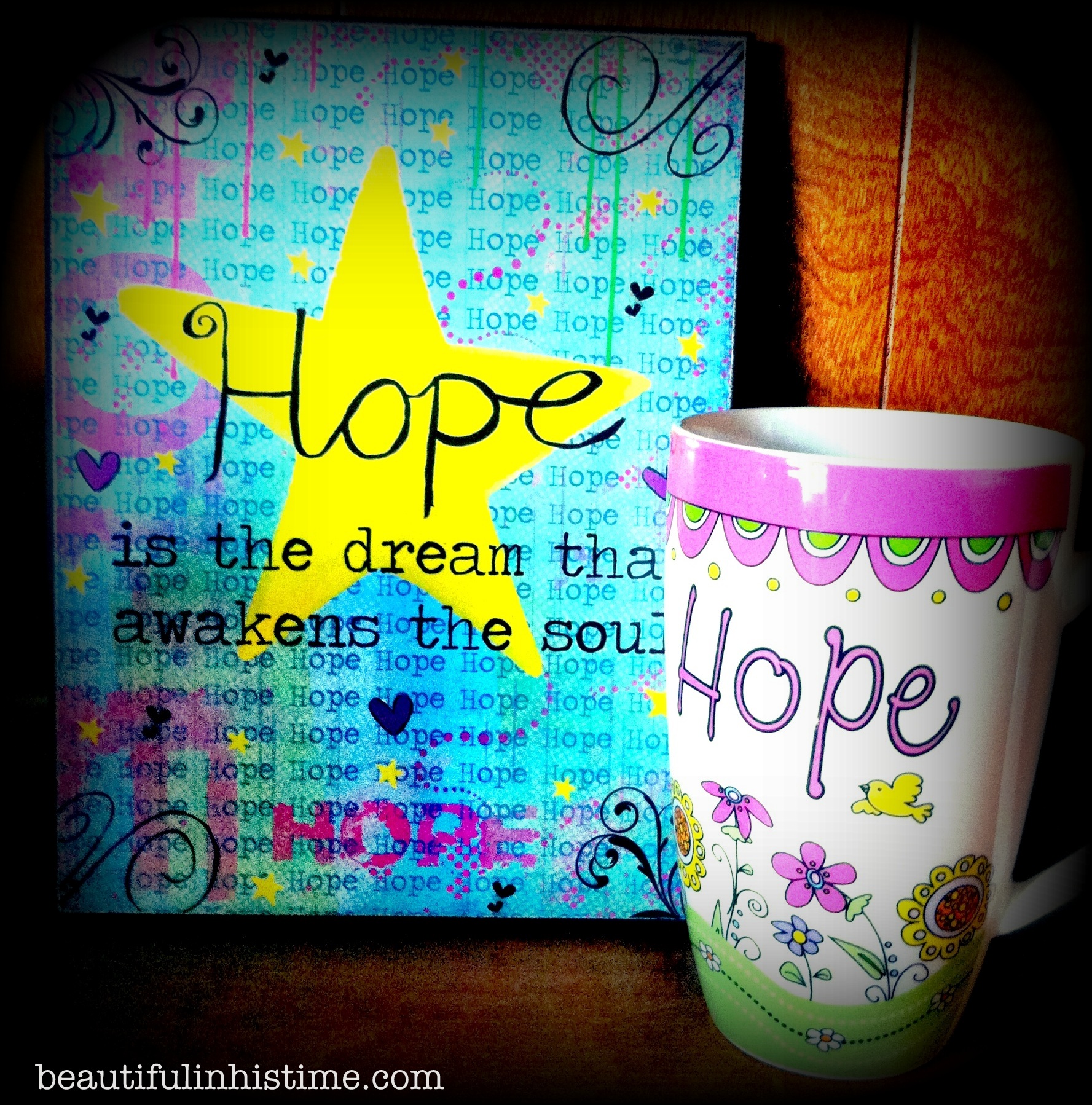 "Friendship is born at that moment when one person says to another, 'What! You too? I thought I was the only one.'" C.S. Lewis
I am convinced that one of the devil's most powerful lies is the lie that we are totally alone in our struggles, our hurts, and our sins. And I believe it is in the breaking of that lie that he loses his power and the hope of Christ can shine through.
I'm not the best encourager, the best advice-giver, or the best problem-fixer. But what I can do for hurting, messy people is show them that they are not alone.
I've been listening to the How They Blog Podcast. One of the topics that Kat Lee covers is how to focus your blogging by discovering your target reader. (She discusses this in podcast #6 and #10.) I really was struggling with the concept because of how eclectic this blog is. I couldn't nail down a picture of who this reader is because so many people come here from so many different places and backgrounds and stories for so many different reasons.
But as Kat took the time to clarify this process for me, she said this:
"…think about how they might feel when they get to your site; how you want them to feel when they leave your site. And then what's your story? Who were you two or five years ago? What are you sharing on your blog that's adding value to people's lives? Where have you come? And then where are you taking your readers?"
Her words brought me right back to this post draft (which I had scrawled in a notebook weeks ago); and I was quickly able to hone in on the most important thing about the woman I hope to reach and what I hope she will gain by reading.
She feels alone in her mess, and I want her to walk away with hope.  
For…
The one who is addicted to pleasing people
The mom with postpartum depression who has intrusive thoughts about harming or abandoning her child
The mom that realizes that her ideal parenting style isn't working for her or her child
The single girl who feels like damaged goods because she "gave her heart away" to the wrong guy
The girl whose dreams were dashed when she had to leave Bible college
The girl who feels guilty listening to country music or wearing pants
The woman trying to escape the clutches of perfectionism
The mom who is too tired to be a good mom, or wonders if she's going to be a good mom at all
The blogger who gets disappointed about her stats – and ashamed at her desire to be famous
The military wife who finds RnR to be a disappointment or struggles to reconnect after a deployment
The woman still grieving the miscarriage she had five years ago
The one who feels lonely at church
The one afraid to leave her legalistic denomination – or the one who is ready but who has a husband who isn't
The mom who can't catch a break
The mom who is afraid her kid is missing out because he's not in preschool
The wife who isn't sure she can keep loving her husband
I want that person, whether she be a regular reader or a random Google searcher, to leave here saying, "Wow, I thought I was the only one. But now I know I'm not. And if Aprille can find hope and beauty in Jesus in the midst of that, then maybe I can too." 
This is why I write vulnerably, raw, and exposed. To offer hope by letting people know that they aren't alone.